Since #veganuary, we're continuing to eat as plant-based as possible not only for the environment but also for our wellbeing. We're not ones to cut anything out of our diets completely as we find it impractical and a bit restricting if we do but, although we're not fully plant-based, we have definitely made an extra effort since the start of the year to reduce our consumption of meat. It's honestly been so much easier than we anticipated! The vegan movement is being embraced by London and there is so much more on offer when dining out vegan style in this amazing city we call home. If you're looking for a fast food treat that is 100% plant-based then you've hit the right page! We're sharing the best vegan burgers in London!
Flipside, Farringdon
Newly opened Flipside in Farringdon is the place to go for American-style dishes that are made entirely from plant-based ingredients. The world's first fully plant-based grab & go diner has already been a huge success with their innovative takes on classic fast food dishes. From their original "Beyond Burger" to their deliciously "cheesy" Mac & Cheese, we think this is the perfect spot for a Saturday night date.
88-89 Cowcross St, Clerkenwell, London EC1M 6BP
F!lth, Shoreditch
If you're looking for some seriously tasty plant-based junk food then you must check out F!lth in Shoreditch. The brainchild of foodie duo, nutritionist and ex-model Rosemary Ferguson and TV chef Gizzi Erskine this is a collaboration with Soho House's Dirty Burger chain and will offer plant-based eaters the opportunity to get in on the greasy goodness minus the meat! David Beckham is already a fan so with his seal of approval, we think this is going to be a hit!
Dirty Burger, 13 Bethnal Green Rd, London E1 6LA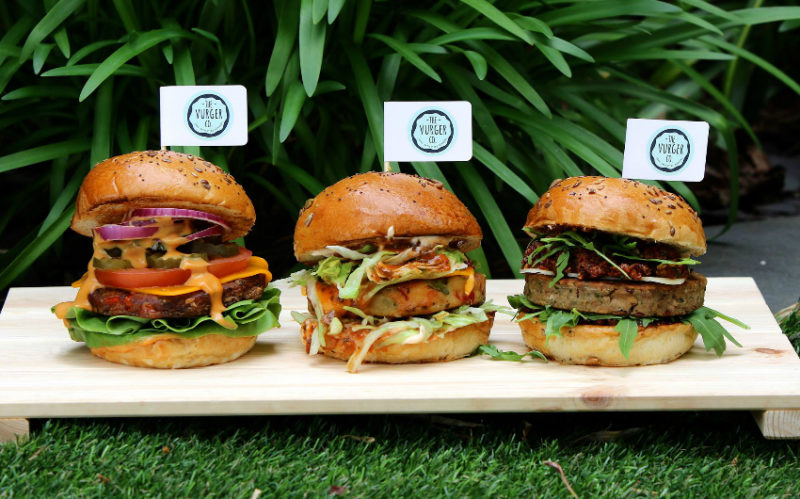 The Vurger Co
Fancy an MLT (mushroom, lettuce and tomato)? How about an Auburger made with aubergine and chickpeas? The Vurger Co are making burgers healthy and plant-based and we're so happy they exist! Add a side of Sweet Potato fries and some Pesto Mac & Cheese and you've got yourself an epic meal that's 100% vegan.
Richmix, 9, Avant Garde, Cygnet St, London E1 6LD
---
Read more: Vegan Jackfruit Tacos Recipe