Running is not just a physical activity; it's a lifestyle that demands the right gear to enhance performance and comfort. When it comes to running leggings, having pockets can make a world of difference, providing convenient storage for essentials like keys, cards, or a smartphone. To help you navigate the sea of options, we've compiled a list of the best leggings for running with pockets.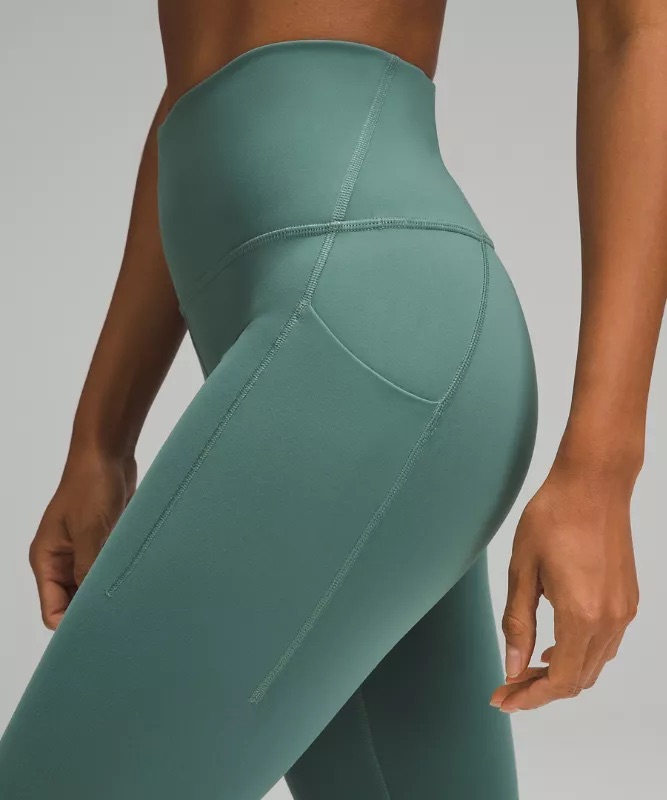 1. Lululemon Wunder Train High-Rise Tight with Pockets 28″
Known for their quality and innovation, Lululemon's Wunder Train leggings combine style with functionality. With a high-rise design and 28-inch length, these leggings offer comfort and support during your runs. The added pockets make it easy to carry your essentials without compromising on style.
2. YMO Kickstart Pocket 7/8 Legging – Black
YMO Kickstart leggings are not just about aesthetics; they are designed for performance. The 7/8 length provides a perfect balance between coverage and breathability, and the pockets add a practical touch. These leggings are a sleek and functional choice for your running endeavors.
3. Fabletics On-The-Go PowerHold® High-Waisted Leggings
Fabletics brings style to your runs with the On-The-Go PowerHold® leggings. The high-waisted design offers support, and the PowerHold® technology ensures a comfortable fit. With strategically placed pockets, these leggings cater to the runner's need for functionality without compromising on fashion.
4. Beyond Yoga Spacedye High Waisted Midi Yoga Leggings
Beyond Yoga is known for its premium yoga wear, but the Spacedye High Waisted Midi leggings are versatile enough for running. The spacedye fabric provides a unique aesthetic, and the high waist ensures a secure fit. The inclusion of pockets makes them a practical choice for runners who value style.
Gymshark is synonymous with fitness apparel, and their Pocket Leggings are no exception. Designed for performance, these leggings feature well-placed pockets that allow you to carry essentials without hindering your run. With a blend of style and functionality, Gymshark delivers leggings that meet the demands of avid runners.
6. Pocket Sport Claude Leggings
Pocket Sport's Claude Leggings are designed with the runner in mind. The streamlined design and compression fit offer support, while the pockets add convenience. These leggings are a testament to how functionality and style can seamlessly coexist in activewear.
7. Sweaty Betty Power ⅞ Gym Leggings
Sweaty Betty is known for its high-performance activewear, and the Power ⅞ Gym Leggings are no exception. The ⅞ length strikes a balance between coverage and breathability, and the pockets add a practical touch. These leggings are ideal for runners who prioritize comfort and functionality.
8. Varley Let's Go Running Leggings
Varley's Let's Go Running Leggings are designed for those who love to hit the pavement. The moisture-wicking fabric keeps you dry, and the pockets provide a secure spot for your essentials. Varley combines performance and style, making these leggings a standout choice for runners.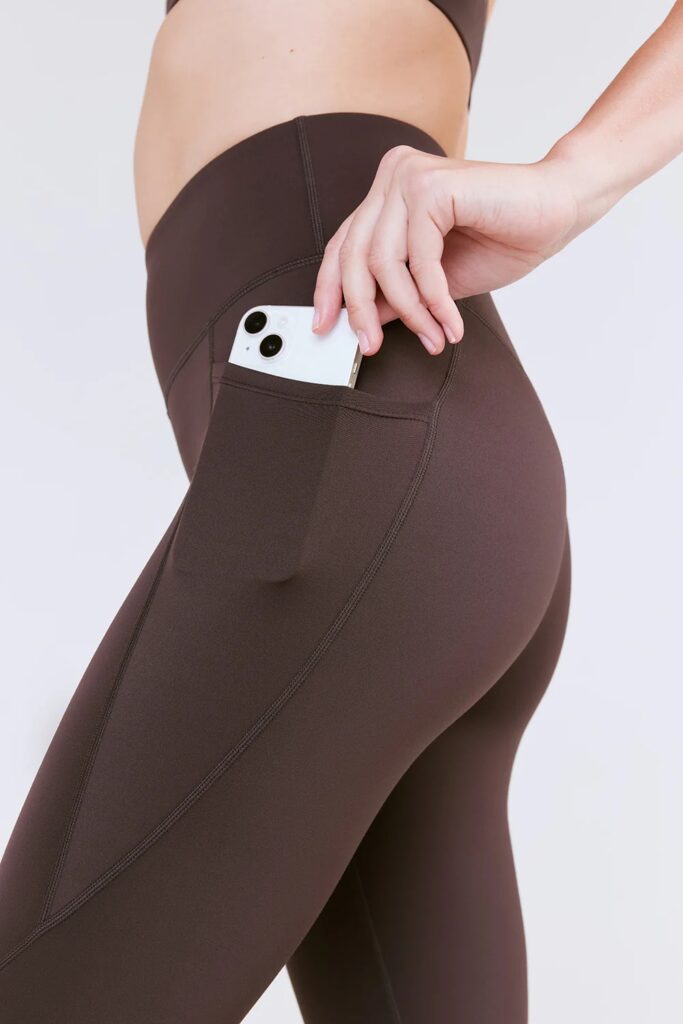 9. Tala SkinLuxe High Waisted Side Pocket Leggings
Tala is a brand committed to sustainability without compromising on quality. The SkinLuxe High Waisted Leggings not only offer a secure fit for your runs but also feature side pockets for added convenience. These leggings are a great choice for eco-conscious runners.
10. Adanola Ultimate Pocket Leggings – Midnight Blue
Adanola's Ultimate Pocket Leggings in Midnight Blue are a stylish and functional option for runners. The deep pockets provide ample storage space without compromising the sleek design. These leggings are perfect for those who want to make a statement while logging those miles.
In conclusion, the best leggings for running with pockets seamlessly blend style and functionality. Whether you prioritize high-rise designs, unique fabrics, or eco-friendly options, there's a perfect pair for every runner on this list. Invest in the right leggings, and make your runs not only comfortable but also effortlessly stylish. After all, why sacrifice fashion when you can have it all?