One of the main reasons we're such big fans of HIIT workouts is because you can get a super-sweaty, intense workout done in under an hour which will target your core, upper and lower body. HIIT sessions are great for blasting fat through heart-raising moves along with the strength training element that sculpts out your muscles. These sessions are the ideal workout for busy Londoners to build a lean, toned body. If you're all about fast-paced, upbeat sessions that will leave you flying high with endorphins, give one of these HIIT workouts a go. Tried and tested by the H&H team, we can assure you that you will feel the mental benefits just as much as the physical results.
KXU • HIIT & Run
KXU's adrenaline-inducing workout incorporates interval training, treadmill running and conditioning training to put you through your paces in one killer session. Just a stone throw away from Sloane Square, KXU is hidden one of London's most pretty streets, Pavilion Road, in amongst lots of beautiful greenery.  The HIIT & Run classes run from 45 minutes to 1 hour depending on what you are feeling. Expect upbeat tunes, low lighting, kettlebells, dynamic stretches, incline and speed changes on the tread and a lot of sweat! Get your first two classes for £30, classes are £26 after the intro offer.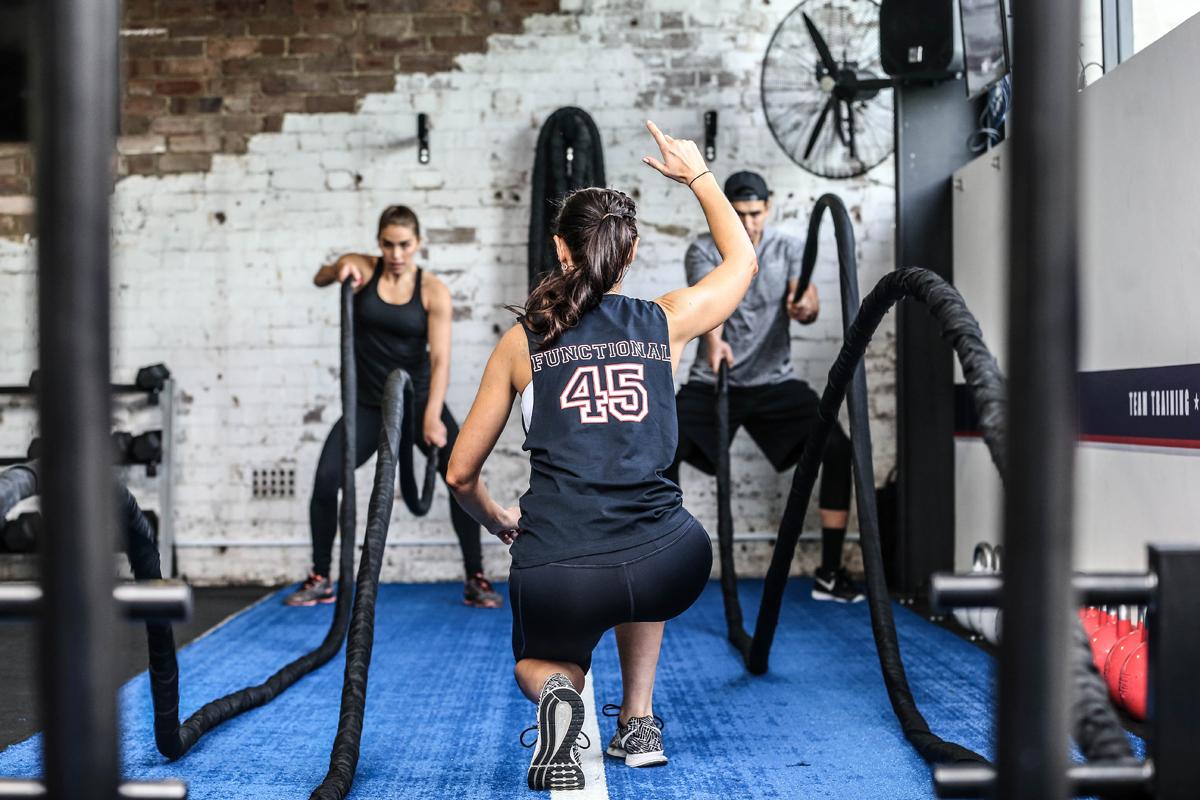 F45 • Mont Blanc
Inspired by skiing, F45's Mont Blanc hybrid class combines resistance and functional cardio training to mimic the movements a pro-skier would do when training for a competition. This high energy workout involves 9 stations where you'll work hard for 40 seconds and rest for 20 seconds leaving your body burning fat for up to 24 hours after your workout. Try the Mont Blanc sessions for something a little bit different to other HIIT workouts which will improve your cardiovascular system, lower and core body strength, flexibility, balance and coordination! Try out the F45 two-week introduction offer where you can do as many classes as you like for £39 or single classes are £25. There are lots of F45's dotted all around the globe so no matter where you live you'll be able to give this a go.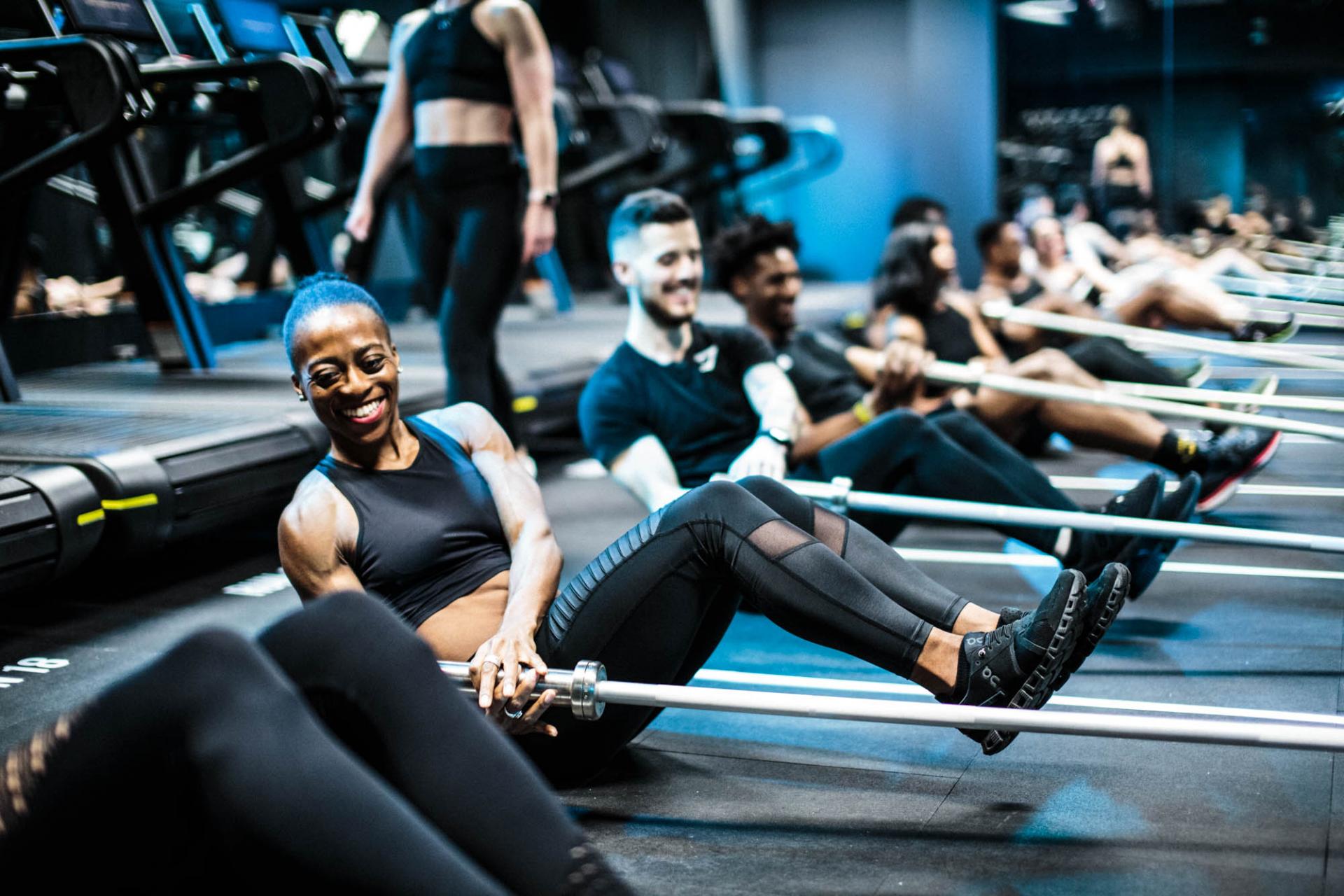 Sweat It • Compound60
Compound60 is not for the faint-hearted! These sessions are designed to hit every muscle in your body using compound movements to build strength. Based in Aldwych, London, Sweat It uses a raw, stripped back training style which focuses on weight training and runnings. Expect to use free weights, resistance bands and landmines on the Rig, this area is designed to test your strength whilst retaining perfect form through to avoid injuries. On the treadmill, you'll be put through your paces with hill sprints and interval sprints to spike the heart rate. After three 10 minute rounds on each area, you'll be buzzing with endorphins! Try your first 3 classes for £30, after that each class is £21 or make the most of the Sweat and Sprint packs where you can save some money.
Barry's Bootcamp • Run + Lift
Barry's Bootcamp is the OG of high-intensity workouts! Founded over 20 years ago in California, Barry's has stuck to its roots of a mix of cardio and strength training since the beginning. No single Barry's Bootcamp class is the same meaning you will never do the same routine. You have the potential to burn up to 1000 calories per class which will result in muscle toning, fat loss and increasing your metabolism. Barry's instructors push you to your limit, getting more out of your body than you knew you were capable of. On the floor, you'll be using free weights and bands to sculpt out the body. On the treadmill, using a mixture of terrains and speeds you'll be ranking up the mileage, getting your heart rate up and burning fat! For those days when your not up to running, you can opt to do double floor, meaning the full session will be spent strength training, be prepared for DOM's the next day!  There are over ten countries where you can find Barry's Bootcamp's with studios scattered all over the place, prices vary at each location.
Digme • Matrix
Known for their signature spin sessions, Digme also offer Matrix, a kickass high-intensity workout using kettlebells, TRX's and treadmill that will leave you burning calories for hours afterwards! These 50-minute sessions of short, intense bursts of hard work interspersed with rest periods are designed to work every area in the body. Using the specialised curved treadmills, you will be taken through an array of running styles from sprinting to resistance running to an all-out sled push using the multidrive system. This is extremely tough and will have amazing benefits for your fitness!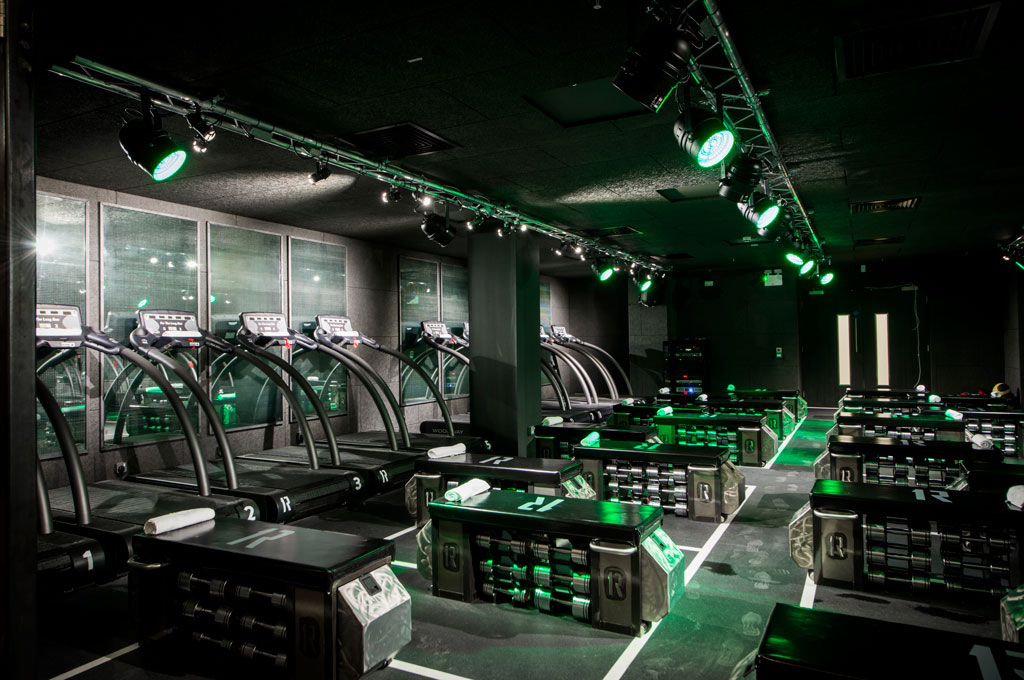 1Rebel • Reshape
Prepare to be mentally and physically challenged at 1Rebel's Reshape sessions. As it says in the name, these 45-minute classes are designed to chisel out your body into a more athletic physic. Reshape consists of quick fire rounds of high powered treadmill bursts and dynamic weight sequences. In each session, you'll break barriers through speed treadmill training which will build endurance. You will see physical results through fat burning and muscle toning as well as mental benefits as your endorphins will be flying high throughout and after the reshape sessions. 1Rebel has a variety of studios offer the Reshape sessions across there London studios. There 'fresh meat' offer is £16 and sessions are £22 after.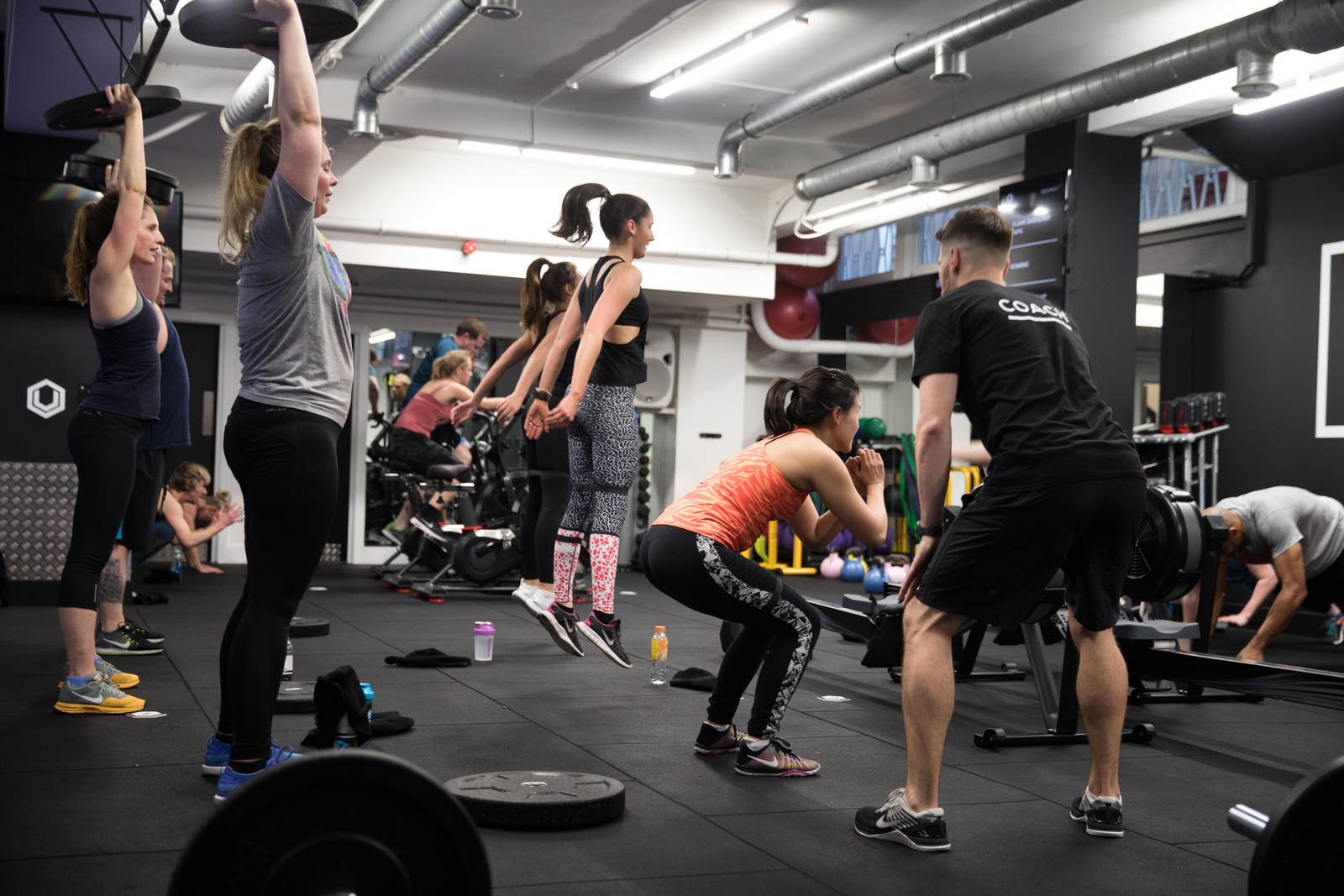 Un1t • Reg1ment
Un1t ethos is to train as one, these sessions are all about encouraging and motivating the people around you to help each other reach your maximum potential. Their expert trainers believe everyone is an athlete whether, so whether you're a newbie or you've been into fitness for years, you will be expected to push yourself outside of your comfort zone. The reg1ment class focuses on building strength, cardio and mobility to achieve a full body burn. This cardio-intense circuit involves 30-second splits of work per exercise where you are expected to burn out your body in the last 10 seconds of every round. Using a mixture of machines, free weights, body weight and plyometric exercises, the 50-minute sessions will work your full body to the max. Drop into a session at the Un1t studio in London Bridge for £20 or get yourself a monthly membership where you can do as many classes as you please!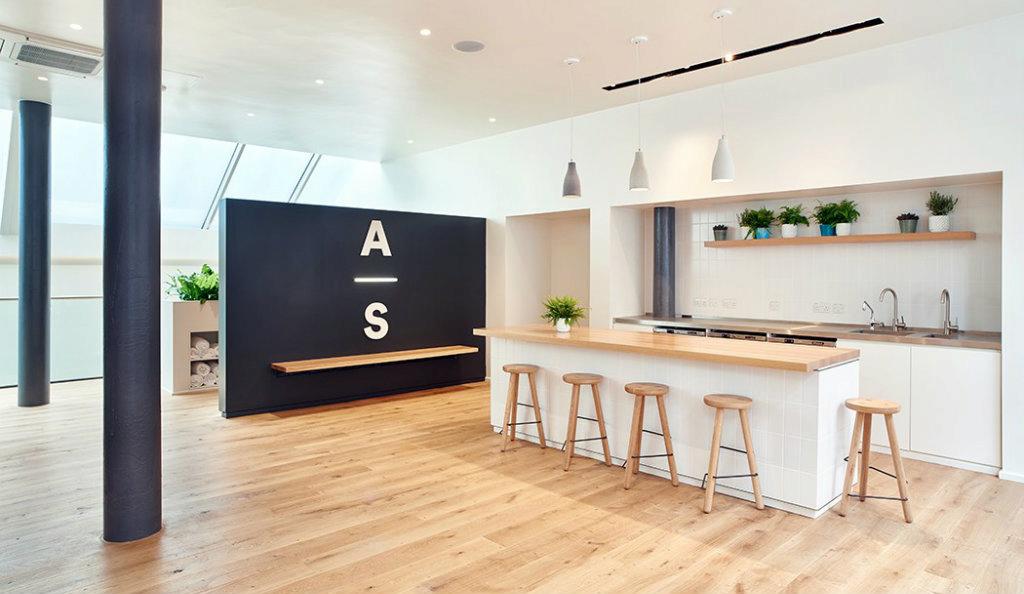 Another Space • HIIT
Designed to push you to your limits, Another Space's HIIT sessions will whip you into shape with strength building exercises and boxing that will fire up your metabolism and shred off those calories. The studio is kitted out with punch bags, TRX's and sand bells as well as uplifting music to help you power through the session. You will be taken through 3 intense rounds focusing on speed, power and x-posive, to cool down you'll be taken through dynamic stretches to release tension. Another Space has studios based in Bank and Covent Garden, one credit is £22 or make use of there offers if you are planning on visiting regularly.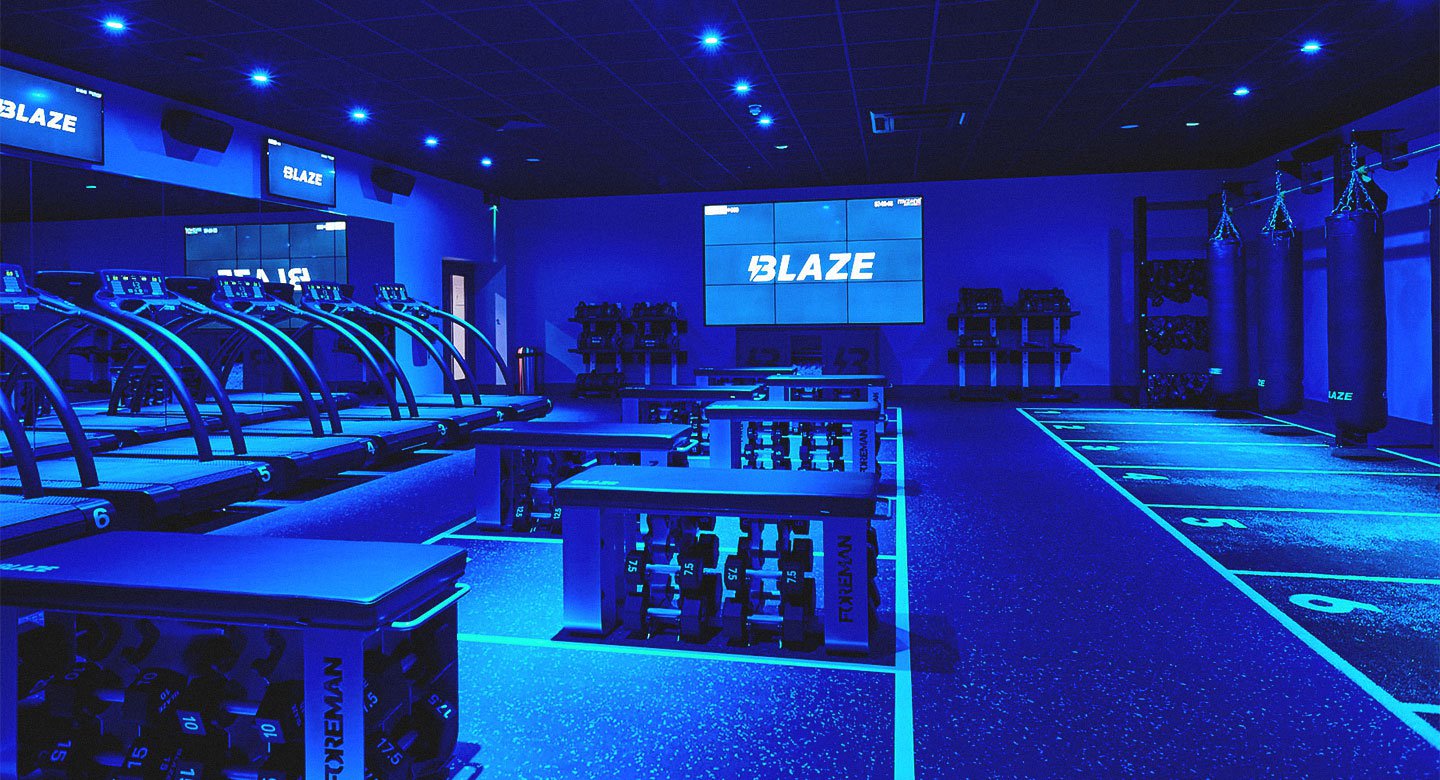 David Lloyd • Blaze
Blaze is David Lloyd's newest edition which involves MMA style boxing, weight training and cardio training all in one 45 minutes hit. Whilst completing these sessions, participants can wear a 'MyZone' belt which allows you to track your heart rate throughout the workout, making sure you reach the all-important red zone minutes which will put you in the fat burning zone for hours after your workout. Blaze is structured into 3 rounds, each round consists of a combat section, a strength section and a tread section of 3 minutes. Expect heavy compound exercises in the strength zone that will target your core, upper and lower body. The Combat zone will test your agility and coordination as well as getting your heart rate up. The tread zone will put your pressure on your cardiovascular system using a series of sprints, incline and speed changes. Blaze is a tough, intense workout that tests all areas of your fitness. Check your local David Lloyd to see if they offer Blaze classes!
Core Collective • Lift + Row
Lift + Row combines a constantly changing sequence of weights and floor exercises with intervals of high-intensity rowing bursts. Designed to build strength whilst stripping fat, these sessions with test your fitness and mental resilience to the max! Core Collective run these sessions at both the Kensington and Knightsbridge studios. Chose from their 30 or 45 minutes class. One-off classes are £22 and you can save money the more classes you book!
Third Space • Sweat X
Define and sculpt your body at Third Space's Sweat X class. The class is made up of 20 to 25 minutes of interval training of the treadmill and 20-25 mins of strength conditioning using dumbbells and pull up bars. With master trainers motivating you throughout, you have the capacity to burn up to 1000 calories per session. Third Space's modernist gym studios are completely unique. Kitted out with state of the art equipment, it really is a fitness fanatic's playground! There are six studios dotted around London, monthly memberships start from £149.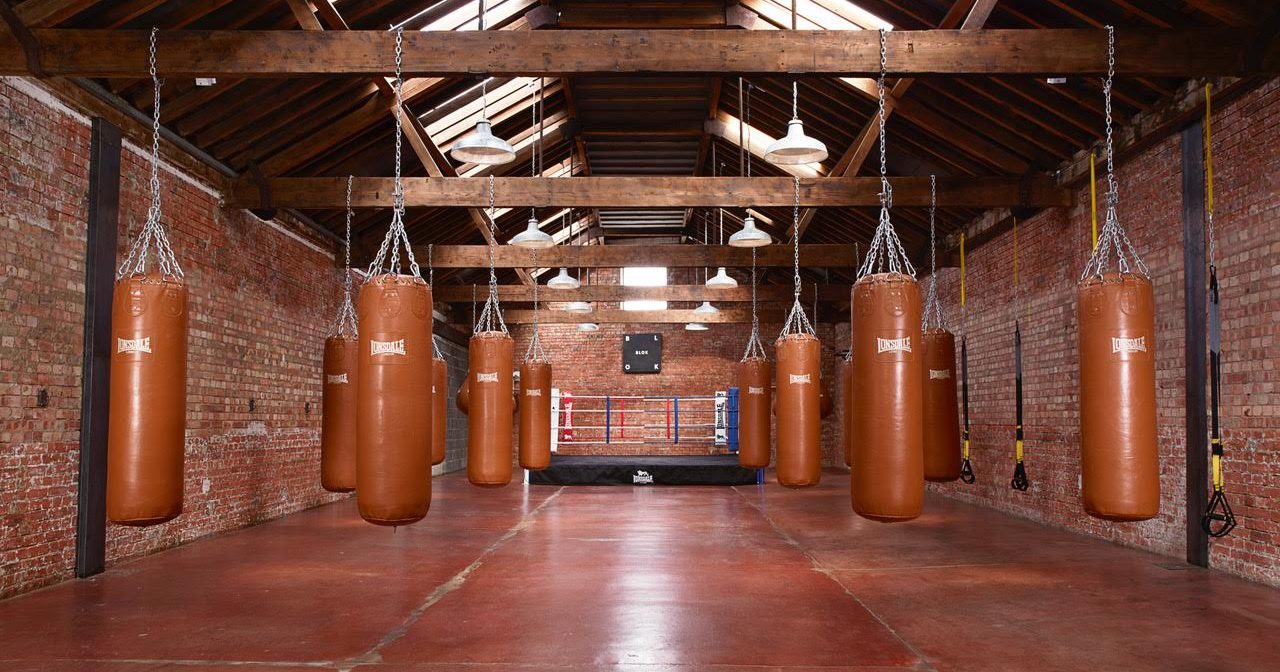 BLOK • Blokfit
Immerse in an intensive functional circuit class at BLOKfit. Focusing specifically on speed, strength, flexibility, this class will test your endurance. Each exercise completed targets a range of muscle groups so by the end of the session you will have given your full body an intense workout. BLOKfit works to time intervals with little to no rest in between stations, maximising your heart rate and maintaining high energy throughout. BLOKfit will help to improve muscular strength and cardiovascular health using kettlebells, dumbbells, TRX, Bulgarian bags and resistance equipment. Try out these sessions at there Clapton or Shoreditch studios for £17 or enjoy an unlimited class for 2 weeks for £50.
words by Isabelle Shury