There are few daily supplements out there that are revered by so many celebrities, models, expert Nutritionists and Athletes, and few supplements that gain cult status within mere weeks of launching. And even fewer supplements that have reels of outstanding testimonials under their belts from happy customers seeing real results after just 12 weeks. Enter Lumity's Morning & Night Supplement – a unique all-in-one nutritional supplement that delivers both health and beauty benefits at all stages of life, and it's only gone and improved its formula making it even more effective than before – there really never has been a better time to take hold of your own wellbeing and start feeling your very best.
What is Morning & Night?
Whether you're in need of an immunity boost, looking for something to improve your skin or just keen to feel your very best, Lumity's Morning & Night Supplements is the perfect companion. The formula supports your body's needs around the clock, working with your natural biodynamic rhythms to deliver the best nutrients at the best times and therefore delivering the best results. Fans include Yasmin Le Bon, Helena Christensen, Jennifer Lawrence, Savannah Miller, Zoe Ball, Kate Moss and a long list of expert nutritionists and athletes as well, with customers citing everything from better skin to better focus as reasons why they love the product. And it's not just the users that can see its benefits, the products have been extensively researched and independently clinically tested, with 92% of respondents noticing improved skin with fewer lines and wrinkles and increased hydration, glossy hair and strong nails, 88% reported that they felt more alert and 84% reported that they had more energy and better sleep.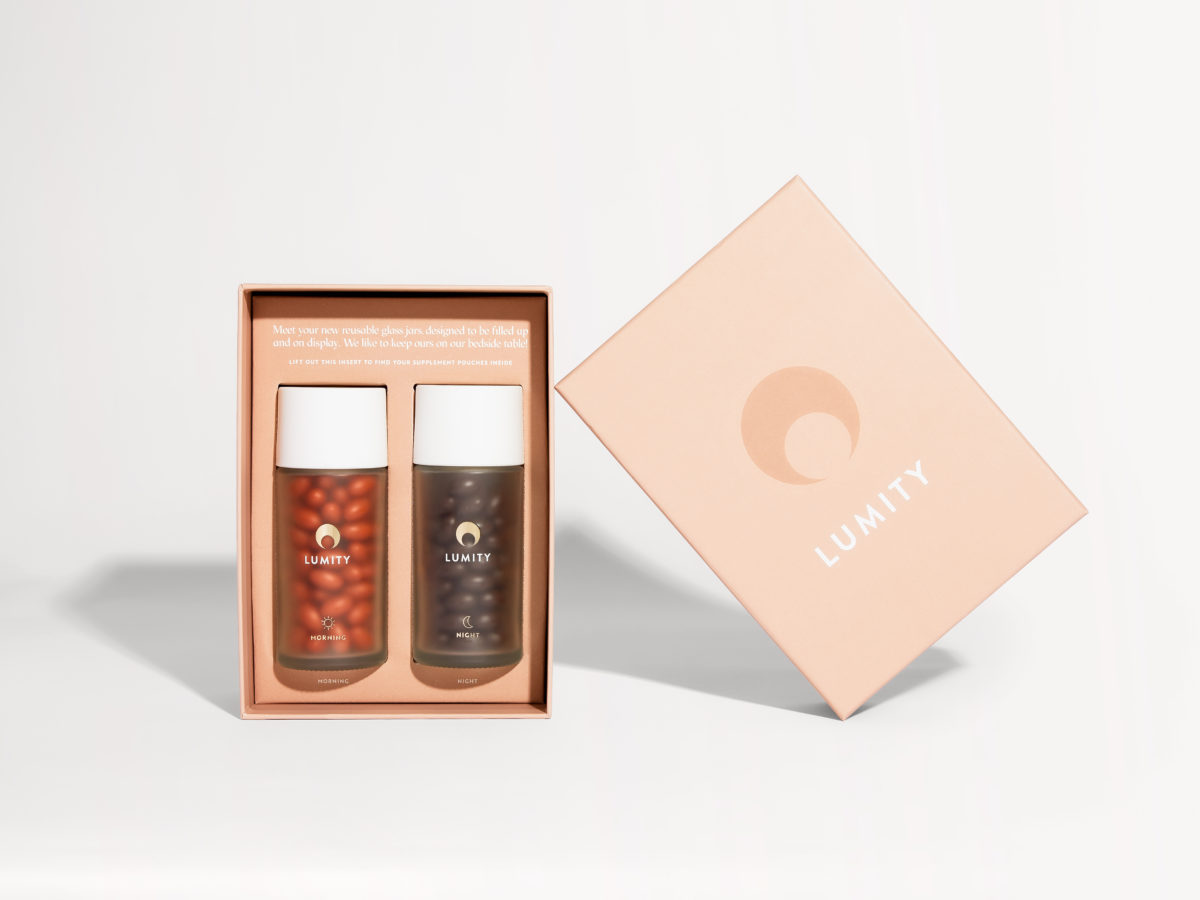 How Has it Been Improved?
Always an innovative trailblazer within the wellness space, Lumity, has once again outdone themselves by improving the original formula of Morning & Night, to bring you an even more high-performing product that is clinically proven to support energy, focus, build a strong immune system, contribute to a healthy metabolism, contribute to good fertility, strengthen bones and reduce brain fog. Containing the same core formulation as the original Morning & Night capsules, Lumity has just upped the ante on the potency of certain key ingredients and introduced nine new ingredients to deliver an even wider range of benefits with great efficiency. New ingredients include; an energy-boosting amino acid, known as L-Citrulline, which also supports improved endurance; Biotin, known for contributing to healthy hair, skin and nails; Thiamine which has an array of benefits such as assisting the metabolism's energy production and maintaining a healthy heart; a B vitamin called Pantothenic Acid which is found to be essential for mental performance; another B Vitamin, B6, which plays a role in healthy hormonal activity and immune function; Folate, which contributes to healthy psychological function; stress-reducing Ashwagandha (also known to help with symptoms from the menopause); Sage, which is important in preventing chronic diseases and help with hot flashes brought on by menopause; and Taurine – an amino acid that helps the immune system, the nervous system and muscle function as well as lowering blood pressure and fighting inflammation.
How To Use It
As Lumity Life Morning & Night works at a cellular level, in order to see and feel the best results you need to commit to 12 weeks minimum usage. Take four softgels with a glass of water at the start of your day from the Morning formula jar, and four softgels from the Night formula jar in the evening before you head to bed. Top Tip: We like to keep our jars where we can see them to remind us to take them before heading out the door – why not keep your Morning supplements by your breakfast cereals or toaster and your Night supplements by your bed or next to your toothbrush to make sure you never miss out on a dose. You'll feel the supplements' amazing effects for as long as you use them.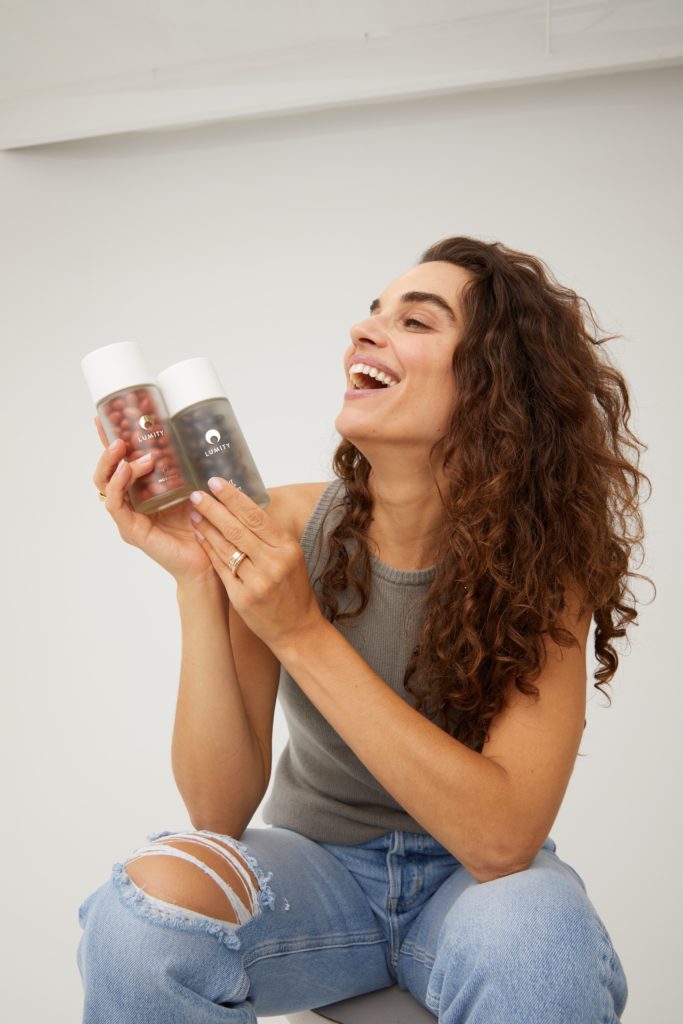 What The Experts Are Saying
"The addition of 9 powerful ingredients in the new formulation of Lumity's Morning & Night has only enhanced what was already a comprehensive supplement. Morning & Night has been a game-changing supplement for many women and with the new combination of ingredients even more so for the mind and body. I have felt the positive benefits of Magnesium, Zinc and Vitamin C which has been helpful in supporting energy levels and aiding better sleep which are symptoms
that impact many women too during perimenopause. This new evolution of Morning & Night is really exciting for women and, as ever, Lumity is leading the wellness industry with a great quality all-in-one supplement on the market."
Dr Shazdhi Harper; a peri-menopause, menopause and wellbeing doctor specialising in optimising women's health at The Harper Clinic
Reader Offer – 20% Off* – To make it even easier for you to invest in your health, strength and wellbeing, this July 2022 Lumity are offering 20% off their new and upgraded clinically proven formula when you subscribe. Just use SHINE20 at the check out: Click Here To Buy or For More Info
*Use code SHINE20 at checkout to get 20% off your first purchase of Lumity Morning & Night supplement on www.lumitylife.co.uk. Offer ends at 11.59pm, Sunday 31st July, 2022. Valid on Morning & Night supplement only. New customers only. If a subscription item is selected, discount will apply to the first charge only. Subject to availability, while stocks last. This offer may not be used in combination with any other promotions or any products which are already discounted. We reserve the right to cancel any order due to ineligible use of this offer.