Barre is an amazing way to strengthen and tone your muscles whilst helping to create lean, long limbs (just like a ballerina of course!). Many muscle building workouts can often be strenuous on the body and can result in injuries but barre is a great body-weight workout that helps to improve posture and balance. Do not be deceived by the lack of heavy weights during the classes, the unassumingly tough barre technique will seriously work your muscles, engaging those stubborn areas which are difficult to target. Let us just say… you will feel it the next day! One thing to put clear is that you do not have to be a dancer to do a barre class, don't feel like you need years of ballet experience to take part. All levels are welcome to join. Here are our favourite barre workouts in London you should check out!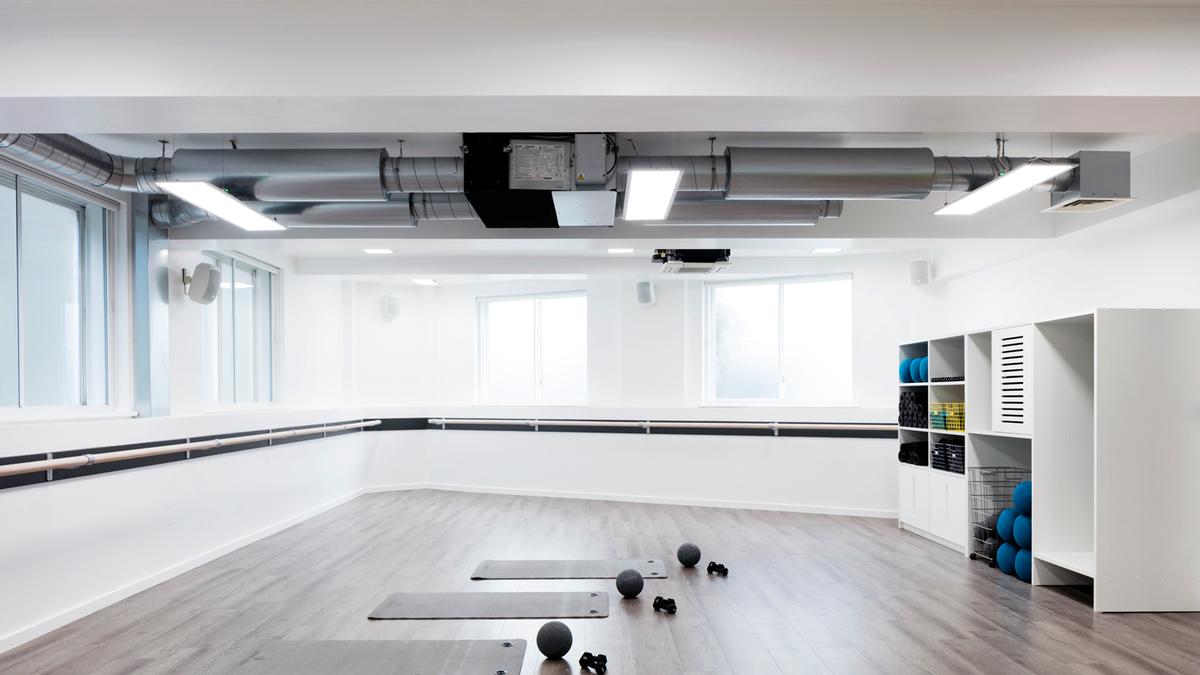 Xtend Barre
Xtend Barre's flagship studio in Marylebone High Street blends dance, ballet and pilates to create a high energy workout that strengthens, lengthens and chisels the body. Prepare to feel the burn as these sessions will challenge every single muscle in your body. The Xtend Barre sessions are taught by a range of leading instructors from a dance background. Using small weights, a ball, a resistance band and of course the barre itself, you will be taken through a fluid workout that will target every muscle top to bottom. As well as their signature Xtend Barre class they offer Xtend Stick which uses a pilates stick with spring-based resistance, which is attached to the ballet barre. Xtend Stick challenges your upper and lower body, core and has cardio elements to spike your heart rate providing that total body-blasting workout. Using the pilates stick will benefit your balance and control due to the instability on the resistance pushing your body to work harder!
Heartcore
Glow from the core at Heartcore! Dotted all around London, Heartcore studios offer barre classes with the aim to tone you from the inside out. Using continuous flowing movements designed to improve flexibility and core strength, your key postural muscles will feel revitalised and balanced throughout your whole body. Choose from Barre 55, a mat-based class which will reform your posture using your bodyweight as resistance. These sessions will target your arms, upper back, legs and core leaving you with a full body burn at the same time as lengthening and stretching out the muscles. Light weights, ball and resistance bands are incorporated to enhance the exercises and help you to really utilise every movement to the fullest potential. The second class on their timetable is Barre 45, a slightly shortened version of Barre 55 which will still hit all your muscle groups. Perfect for your lunchtime workout!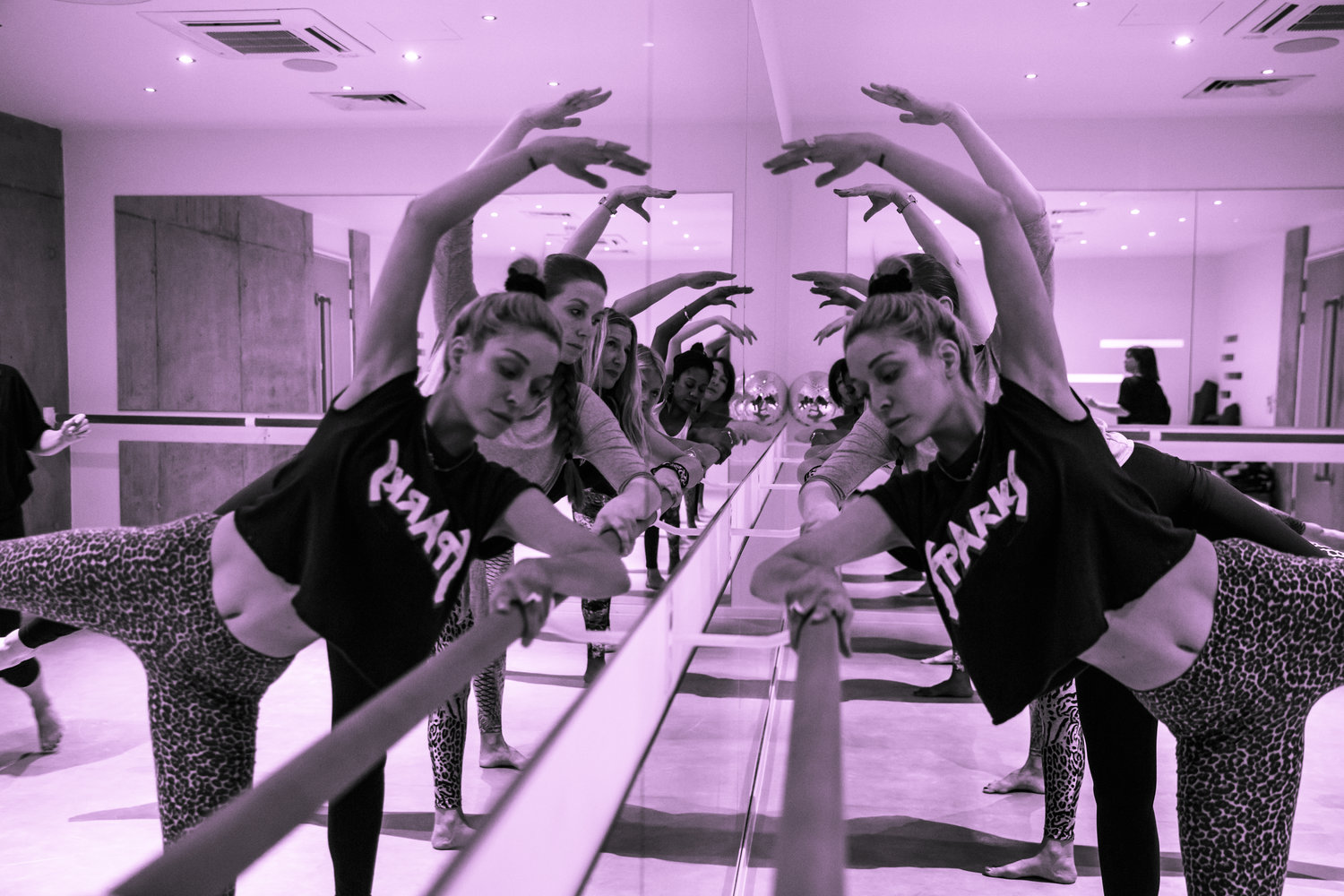 Discobarre
Discobarre is East London's newest barre studio in Dalston designed to make you feel empowered through breaking a sweat! Discobarre combines the discipline of ballet with strength training, isometric holds and circular movements for mobilisation. Do not be deceived by these small movements, your muscles will be crying by the end of the class! Founder Sophie Ritchie's vision of Discobarre is to make women appreciate their own bodies by using all its feminity to feel sexy yet strong. From funk to pop, house and of course disco music, the sessions are fuelled by upbeat tunes that get your body moving. The classes incorporate isolation muscle exercises that are great for stabilising any imbalances in the body. Discobarre also helps to target stubborn muscles using techniques that really engage specific areas of the body that you may not have worked before. As Sophie Ritchie is also trained in the Lotte Berk Technique, a regime to help women achieve the body and poise of a dancer whilst supporting spine health using a lot of pelvic floor exercises, she brings elements of this into the Discobarre classes to help women understand how to use and engage their pelvic floor. These sessions are uplifting and leave your body feeling lengthened and stronger through the power of the female body!
Define London
Nestled in the heart of Fitzrovia, Define brings New York Style barre fitness to London. Founded by former NYC Broadway performer and celebrity master trainer Ashley Verma, the classes at Define are high-tempo and full of energy! Designed to work every muscle head to toe, these sessions will sculpt and lengthen the body by building a lean physique and improving posture. Whether you only have time for a quick fix 30-minute class or you would like to focus on specific areas, Define has a range of classes to suit your needs. Define Mat is 50 minutes of deep burn focusing on muscle strengthening using hand weights and ankle weights that will intensify the workout and build extra strength. Define Power is a cardio driven barre workout aimed to torch away fat. Define Barre Balance incorporates a bosu ball to help eliminate body imbalances and get deep into muscle weaknesses. Define Dance Cardio is a dance-infused session which will tone and sculpt your body to the beat of motivational tunes. Define Glide uses barre isometric moves and cardio sprints using Core Flytes. As well as the specialised classes, Define offers classic barre classes for all different levels from beginners to advanced.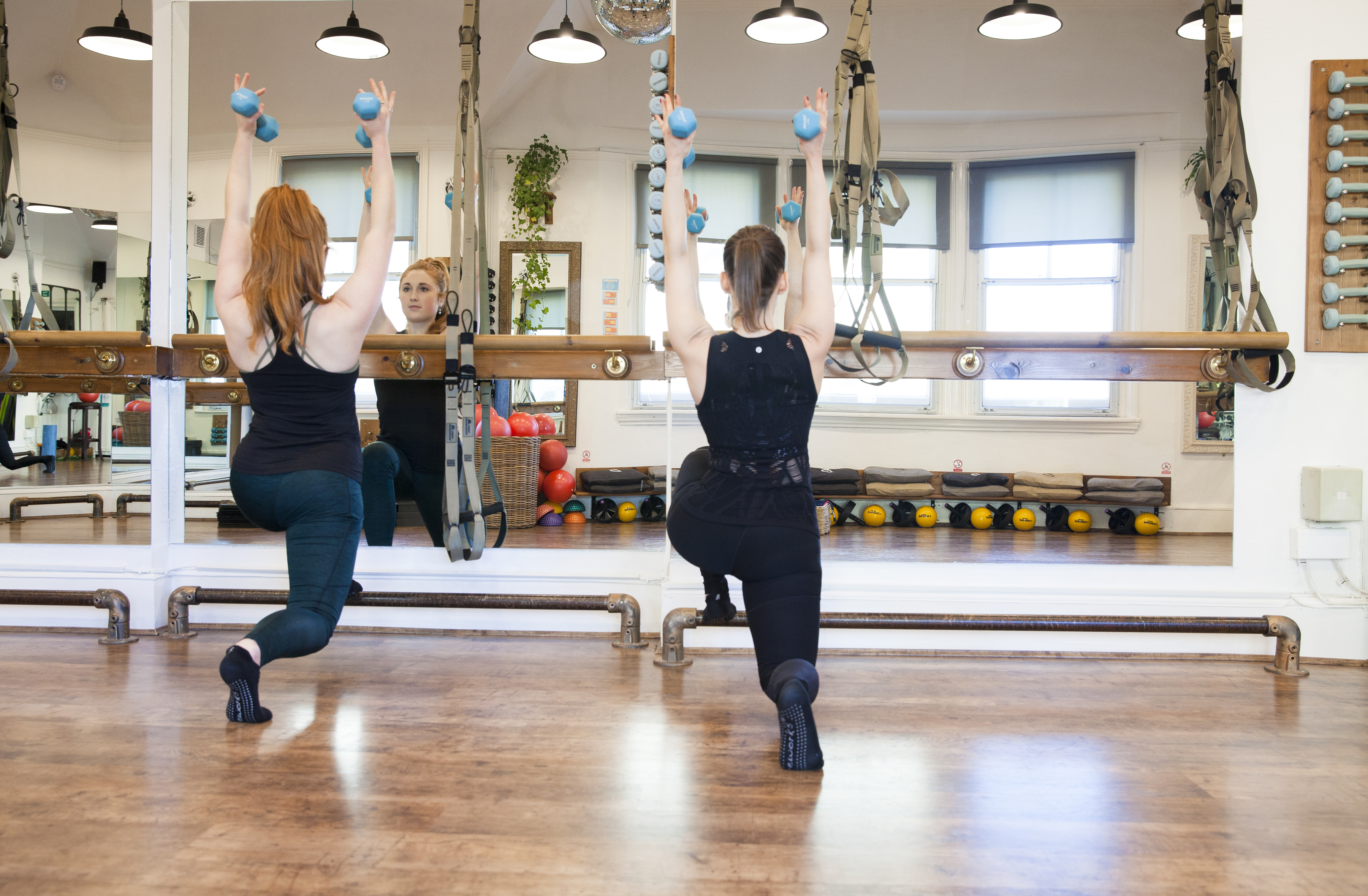 Barreworks
Just a stone's throw away from Richmond town centre, Barreworks is a boutique studio offering a wide range of barre-style classes with expert trainers with backgrounds in barre, dance, ballet and the Lotte Berk technique. Pick from their original Barreworks Workout, a full-body workout that will sculpt, tone, improve posture and help you achieve a dancer's physique, Barreworks Fusion, combining barre work with deep stretching to tone the muscles whilst improving flexibility and a nurturing 5-minute relaxation, Barreworks 75, an extended barre focused class for deeper effects, Barreworks Rehab, a tailored programme made by an Olympic Physiotherapist to improve movement limitations and rehabilitate injuries, and finally Just Stretch, an hour of pure restorative stretching to improve mobility, flexibility and to really help elongate the muscles. For mums-to-be, Barreworks also run pre and postnatal gentle workouts that are suitable for all stages of pregnancy.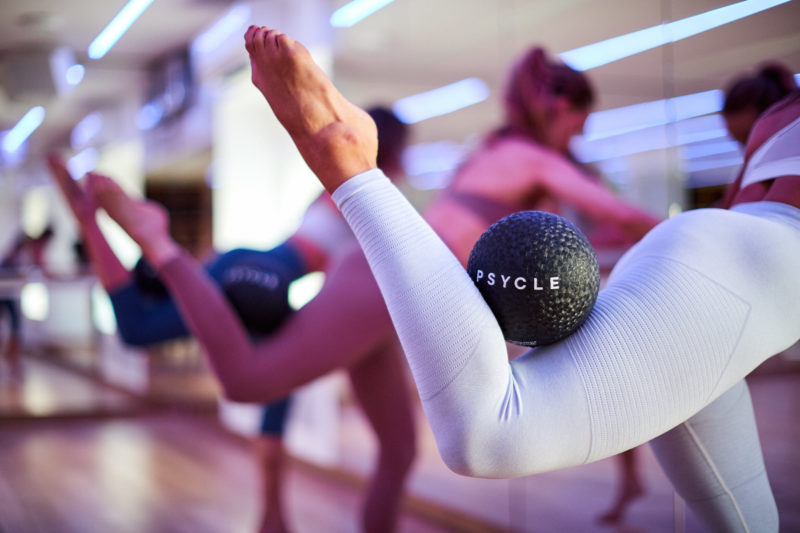 Offering a variety of different barre classes to target different areas in the body, Psycle's rendition of traditional barre is designed to sculpt your physique, boost your metabolism, and challenge your mind. The classes involve continuous sequences using small, targeted movements that integrate gliders, bands and weighted balls to engage you in a controlled and powerful full-body workout that increases muscle definition, burns body fat and reduces stress. Whether you're aiming to chisel out your abs, lean out your arms, tone up your legs or do it all at once, Psycle has a class to suit your needs!
So many to choose from? Which one will you try first?
words by Isabelle Shury
---
Subscribe to our Newsletter + receive our Sugar & Dairy Free E-Recipe Book, In The Hip & Healthy Kitchen