Keeping up with the beauty world is no easy feat, but thanks to our Best Beauty Buys roundup, you can keep your finger on the pulse of what's hot in the world of skincare, makeup, body care and beyond. For April's Best Beauty Buys, expect blemish busting body washes, the hottest in haircare, and night creams to help you turn back time as tried and tested by our resident beauty expert, Frankie.
Windle Lab 'Purple Tea Duo' – £50
"After being a hairdresser at the top of my industry for over 35 years and working with numerous product lines, I realised that the only way to make a great product is to make it yourself", explains hair guru Paul Windle. And when he says great, he really means it. Not only are all Windle Labs products packed full of powerful botanicals and superfoods, but they're also free from nasty ingredients, super sustainable, and made right here in the UK. And they boast performance-driven results – this is a top London hair salon after all. Launching just in time for summer, the new 'Purple Tea' range nourishes chemically treated hair with a blend of antioxidant-rich purple tea and botanical oils while helping to negate brassiness. The result? Brighter, healthier, happier hair. Sold.
vVardis 'Whitening Collection Oral Care Set'– £157
Founded by two Swiss sisters, vVardis is one seriously chic dental brand. Not only is its minimalist packaging seriously on point, but inside each oral care product, you'll find the highest quality clean, vegan, sustainably sourced ingredients, all backed by cutting-edge science. You'll also find patented technology and their revolutionary 'WX Formula', which helps to strengthen and remineralise teeth while gently whitening. All sans harsh chemicals that cause sensitivity and damage. Although they have a few powerhouse products on offer, from plant-infused toothpaste to freshening mouthwashes, the whitening kit contains everything you need to flash a superstar smile. Perfect pearly whites, here we come.
MooGoo 'Fresh Cream Deodorant Oats & Honey' – £5.90
We've been fans of MooGoo's natural deodorants for a while, so we were very excited when the brand went and added three new scents to their armpit arsenal. Hailing from the land down under, each one is 100% aluminium free and instead uses a slightly alkaline formula to prevent odour causing bacteria, while hops extract acts as a natural preservative. Read: no parabens here. Even better? They actually work. Choose from the deliciously creamy 'Oats & Honey', the exotic 'Coconut Cream', or the fragrance-free option formulated for super sensitive skins. Trust us when we say that you – and your pits – will never look back.
Gen See 'Clean Sheen Cheek & Lip Color' – £16
Proving that makeup can be 'clean', cruelty-free, and effective, Gen See is putting ethical products firmly on the makeup map. From sourcing sustainable packaging to being fully vegan, they're paving the way for a new generation that want more than just pretty products. Our top pick? The multi-action cheek and lip colour, which saturates the skin with squalane, fermented green tea seed oil, and vitamin E to boost your natural glow while providing natural antiseptic and antioxidant properties and adding a flush of cool colour.
Mauli 'Sleep Dharma Himalayan Bath Salts' – £42
Nothing beats sinking into a bath after a long day, especially when your soak can also help you sleep better too. Mauli's gorgeous bath salts are just the ticket if you're finding it hard to switch off. A therapeutic blend of calm-inducing oils and Himalayan salts, they tend to both the body and mind by easing muscle tension, releasing toxins, and relaxing the nervous system. How? Well, Himalayan salts contain 84 essential trace elements naturally found in our bodies, and – when combined with Mother Nature's best soothers (lavender, chamomile, marjoram, and clary sage to name a few) – can work miracles from the inside out.
Nest New York 'Wild Mint and Eucalyptus Candle' – £43
But if you need the opposite end of the spectrum to clear your mind and awaken your senses, then Nest New York's new candle is for you. Part of the luxury home fragrance brand's new 'Wellness' collection, it's been specifically formulated to help you feel recharged, refreshed, and on top of your game. A vegan blend of fresh, aromatic notes, there's wild mint, basil, eucalyptus, and Thai ginger to boost your mood and enhance your wellbeing, all with just the flicker of a flame. The cherry on top? Its elegant sage green frosted glass vessel.
Susanne Kaufmann 'Renewing Night Cream' – £200
Give Sleeping Beauty a run for her money with Susanne Kaufmann's clever new night cream. Part of her brand new 'Age Restorative Line', made up of three hero products packed full of minerals, trace elements, specialised waters, precious gemstone extracts, and bud extracts sourced from Kaufmann's hometown in Austria, it works while you sleep to support the skin's cellular renewal process, protect, and deeply nourish and hydrate. It's so clever, in fact, that its whizzy formula actually encourages the skin to carry out key processes itself, making it work harder for even more effective long-term results.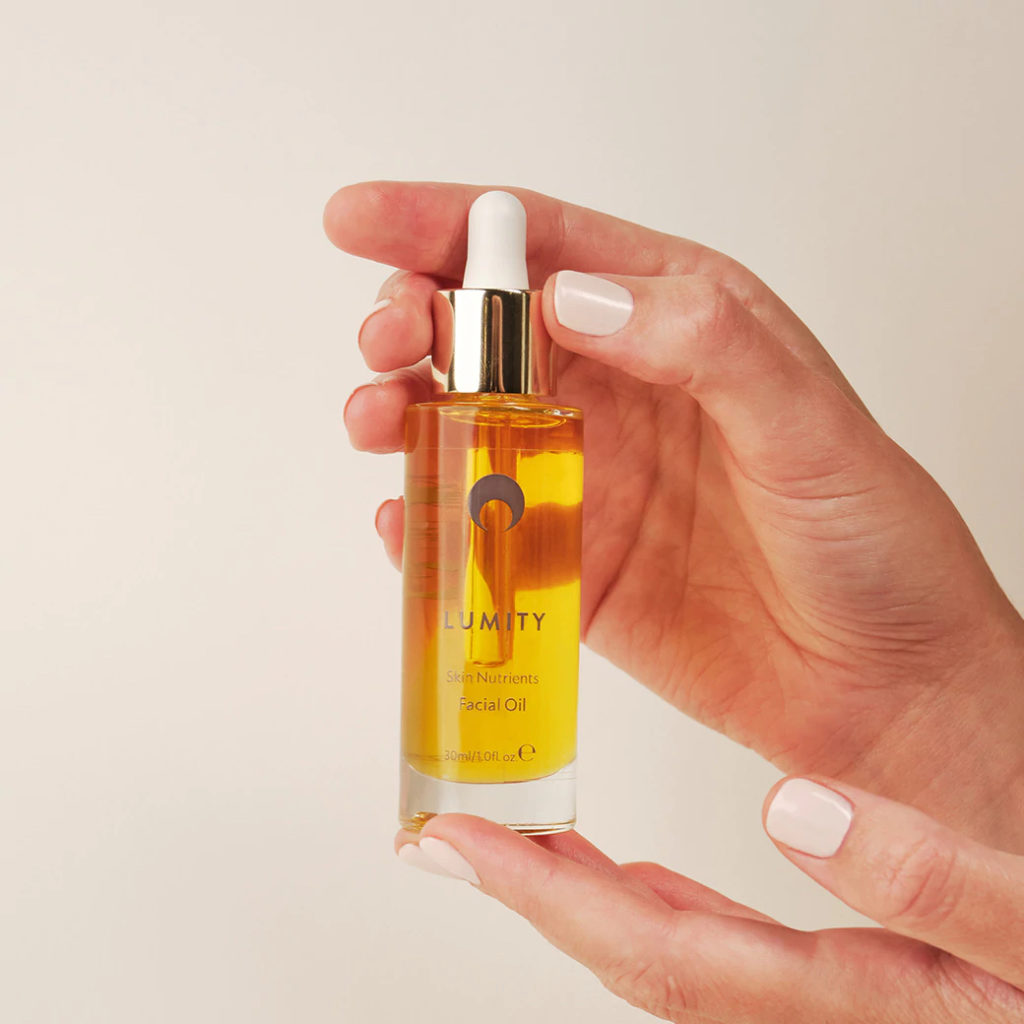 Lumity 'Skin Nutrients Facial Oil' – £60
What do you get when you blend a whopping 32 powerful botanicals together and pack them into a face oil? The anti-ageing treatment of dreams. Bursting with everything from macadamia, manuka, and buriti fruit oils to green tea leaf and Centella Asiatica extracts, this skin-loving oil from Lumity deeply hydrates, and reinforces the skin's natural barrier, reduces signs of ageing, and promotes collagen production. So much so that an impressive 94% of testers saw a visible improvement in their skin within just a few weeks of use. Not to mention its aromatherapy blend of eight essential oils that will leave your skin smelling like a spa.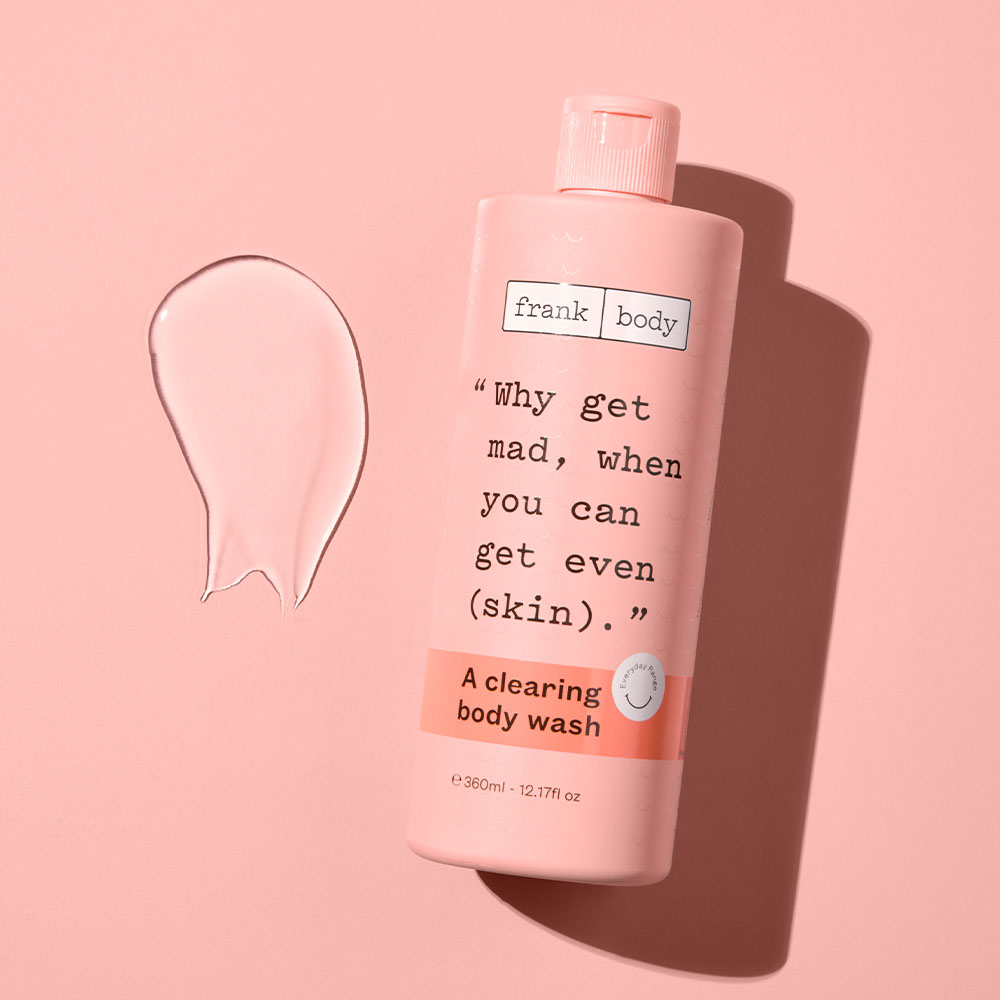 Frank Body 'A Clearing Body Wash' – £9.95
If the thought of bearing your bod as the sun starts to shine is sending you into a panic, don't fear, because Frank Body's new clearing body wash is here to banish those body blemishes without stressing your skin out. Its spot-stopping formula is packed with salicylic acid to slough away dead skin and excess oils while clearing pores, as well as Kakadu plum, aloe, coffee seed extract, and vitamin E to provide a brightening and hydrating hit. So, say bye-bye bacne, beat that butne, and see-ya to body spots, all thanks to your daily shower.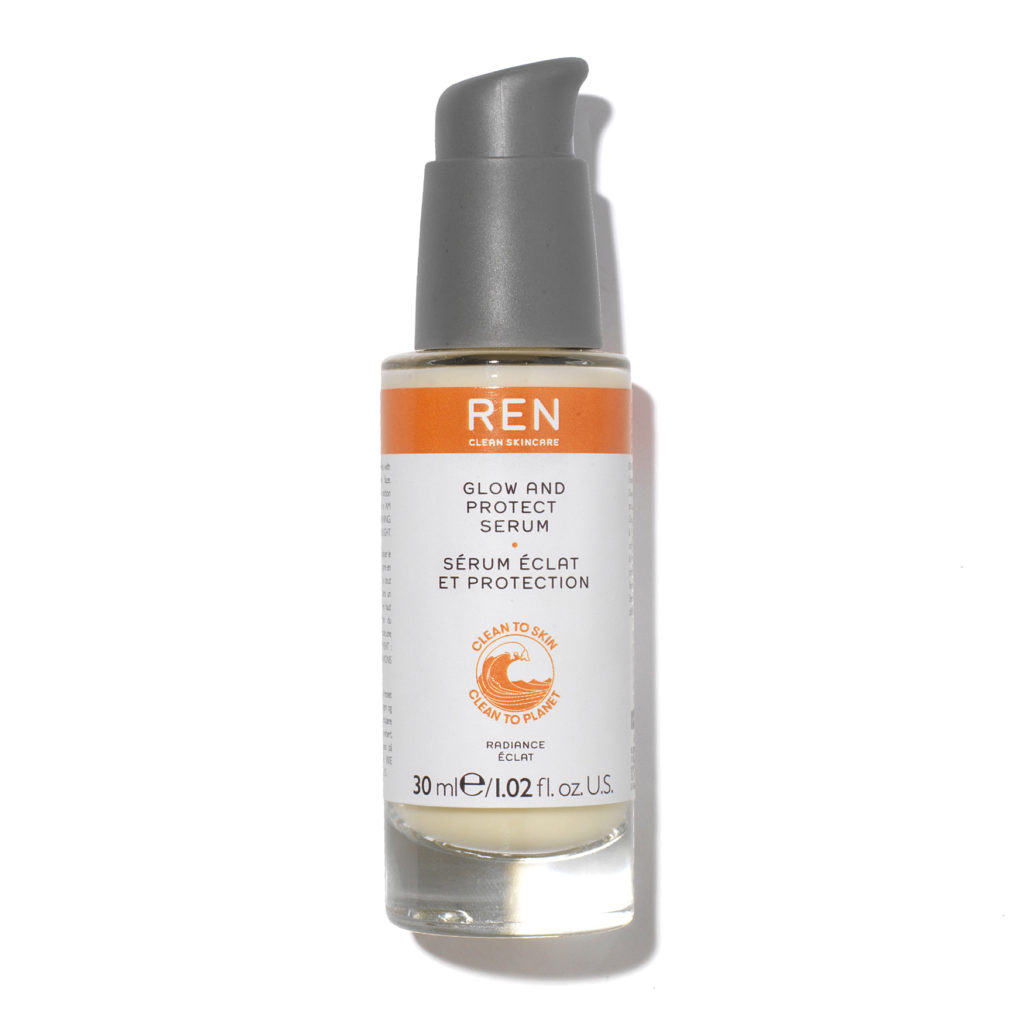 REN 'Glow And Protect Serum' – £50
What if we told you that there's a serum that – in just 14 days – visibly brightens skin, boosts your glow, refines texture, tackles signs of photoaging, hydrates, and smooths? It might sound too good to be true, but REN's super 'Glow And Protect Serum' really does all that, and then some. Brimming with brightening ingredients including vitamin C, dragon fruit, and antioxidant-rich pomegranate extracts, it does exactly what it says on the tin – protects skin from ageing, dulling aggressors while enhancing radiancy faster than you can say ready, set, glow.
words by Frankie Rozwadowska