We visited the newly opened Glasshouse Retreat for a weekend of blissful relaxation and a total body detox! Set in the heart of the Essex countryside, it is the idyllic location that makes you feel completely secluded when in actual fact you're less than an hour from Central London. The first of its kind in the UK, the retreat combines wellness, fitness and nutrition to help you rebalance and detoxifying your body and, most importantly, realign the way you eat, leaving you with valuable lessons to sustain you for the future. 
After being greeted with a nutrient-rich smoothie and a hot towel upon arrival, it was time to kick things off with a full-body composition analysis with Glasshouse's in-house fitness instructor. With the aim of the retreat heavily focused on weight management and fat loss, the in-depth body analysis will give you an insight into your fat percentage, muscle mass, visceral fat rating and BMI as well as a segmental lean analysis, which is a breakdown of where your body mass is distributed around the body. This may all seem very technical but the fitness coach will talk you through your results and advise you on the next steps to make. 
Glasshouse Retreat are advocates for sustainable living and have made every effort to be eco-friendly as possible. One of the ways they do this is by being fully equipped with solar panels to generate the electricity needed at the retreat.
Nutrition is at the heart of the retreat, following a plant-based cuisine using the finest organic produce, crafted by head chef, Miguel Gouveia. Prior to arriving, you choose whether you would like to follow the Equilibrium Diet, Weight Loss diet or Pure Juicing diet during your stay. Each plant-based meal plan has different goals in terms of weight loss so whether you are looking to maintain your weight or burn fat, there is something to suit everyone. With plant-based, high protein twists on classic dishes such as vegetable tartlet made from tofu and lettuce tacos, I felt noticeable results after just two days of following the equilibrium plan, feeling more lean and nourished. Prewarning, on your first night at Glasshouse everybody across all meal plans will only be served a nutritious soup packed with veggies to commence the detox. An element of Head Chef, Miguel's plant-based cuisine consists of de-hydrating the food, meaning it is not heated to above 118°F. This ensures the food retains all the nutrients it had in its original state. Miguel is on-hand to educate guests about their diet during their stay, giving advice on nutrition and meal plans to ensure that their wellness journey can continue back at home. Miguel additionally runs daily cookery demonstrations to show you how you can adapt recipes to make them healthier. During my stay, he showed us how to make a plant-based chocolate mousse made with avocados which makes the perfect healthy dessert. The best part about this is that you get to try the food too!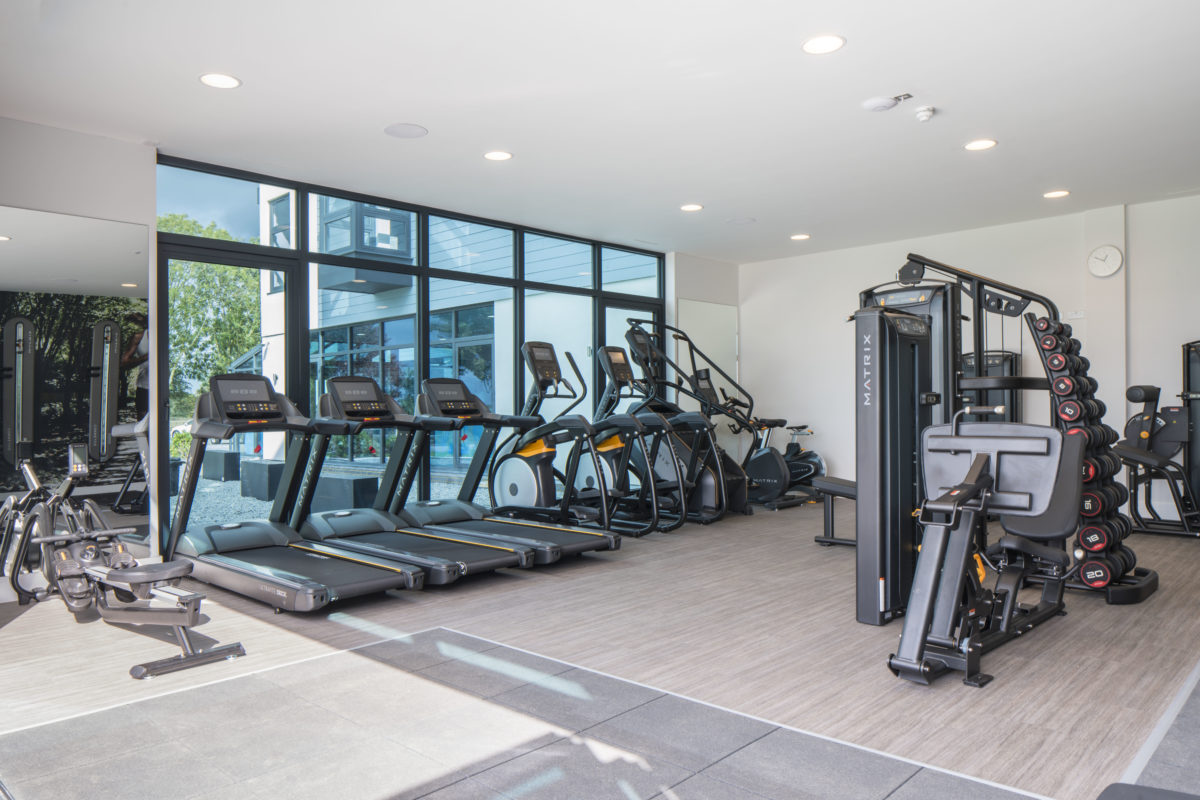 The fitness offerings at Glasshouse are endless, with around five different classes on offer per day and a kitted out gym which you are free to use at any time, not to mention the boundless country fields that surround the premises. Attend as many or as little classes as you please, there is no obligation to do anything that you don't want to do. The wide range of classes on offer include Boxfit, HIIT training, resistance training, yoga, pilates, aqua aerobics, cardio-based workouts and mobility. 
The Glasshouse spa incorporates Elemis products for its long list of dreamy treatments. From uplifting facials that will leave you glowing to hot mineral body boosts to help alleviate muscular pain and remove toxins, we recommend booking a couple of retreats to enhance your stay and leave you feeling fully refreshed. 
With state of the art facilities, guests can experience a full host of wellbeing rituals including the Himalayan salt block sauna to sweat out toxins, promote detoxification, skin regeneration and act as a breathing aid. For an exhilarating full-body treatment guests can book a Cryotherapy session designed to aid weight loss, combat the signs of ageing and improve overall wellness. 
The Glasshouse Retreat really have pulled out all the stops to allow their guests to experience a complete wellbeing journey. From intricate details such as the digital detox safes in each room to encourage guests to put electronic devices away and the no-caffeine rule to fully detox your body, no stone has been left unturned. Each evening wellness-based activities take place with specialists from the world of health and wellness to help you to bond with others at the retreat. During my stay, a relaxing candlelit yoga and meditation class took place as well as an aromatherapy workshop with a specialised aromatherapist to teach guests about the power of holistic health through essential oils. Not only were these sessions mindful, but they were also super insightful and opened my mind to new ideas surrounding wellbeing.
The Glasshouse Retreat has nailed a healthy approach to weight loss, there is no drastic diet or magic formula that will make you drop pounds instantly. Just healthy, nutritious plant-based meals which will nourish your body from the inside and out. After a weekend of plying myself with tea pig herbal teas and having a full-body MOT, I felt inspired and prepared to continue this healthy way of living.
Discover more here.
Words by Isabelle Shury