Hip & Healthy contributor, Zoe, shares her review on real-life paradise at The Sheraton Full Moon Resort & Spa in the Maldives.
If the Winter chill is getting you down, allow yourself a little imagination procrastination. There is no better salve to this dreary weather than booking a trip that you can begin a countdown to immediately and that is sure to form the subject of your daydreams. 
As for where you should go… Take a quick glance at some of these photos and we challenge you to name a place more all-encompassing of the word 'paradise' than the Maldives. We'll wait. 
There's a reason that the Maldives is so frequently listed as one of the world's top honeymoon destinations. But don't be put off by the cliché; this is a trip that is undeniably worth the cost and travel time. Doubtful if it could really be that good? Allow us to paint you a picture…
Imagine looking out on an ocean view that looks like all of the colours have been brightened and enhanced. One glance at the water reveals more shades of blue and green than you knew possible, and a dip beneath the surface reveals that it's alive with colourful fish, rays and coral. Above the waves, a gorgeous hotel resort that delivers five star luxury, relaxation and indulgence awaits. 
As for the specific spot that I'm describing, it's called The Sheraton Full Moon Resort & Spa and it's an exceptionally beautiful resort that's just a short speedboat ride from the capitol island of Male.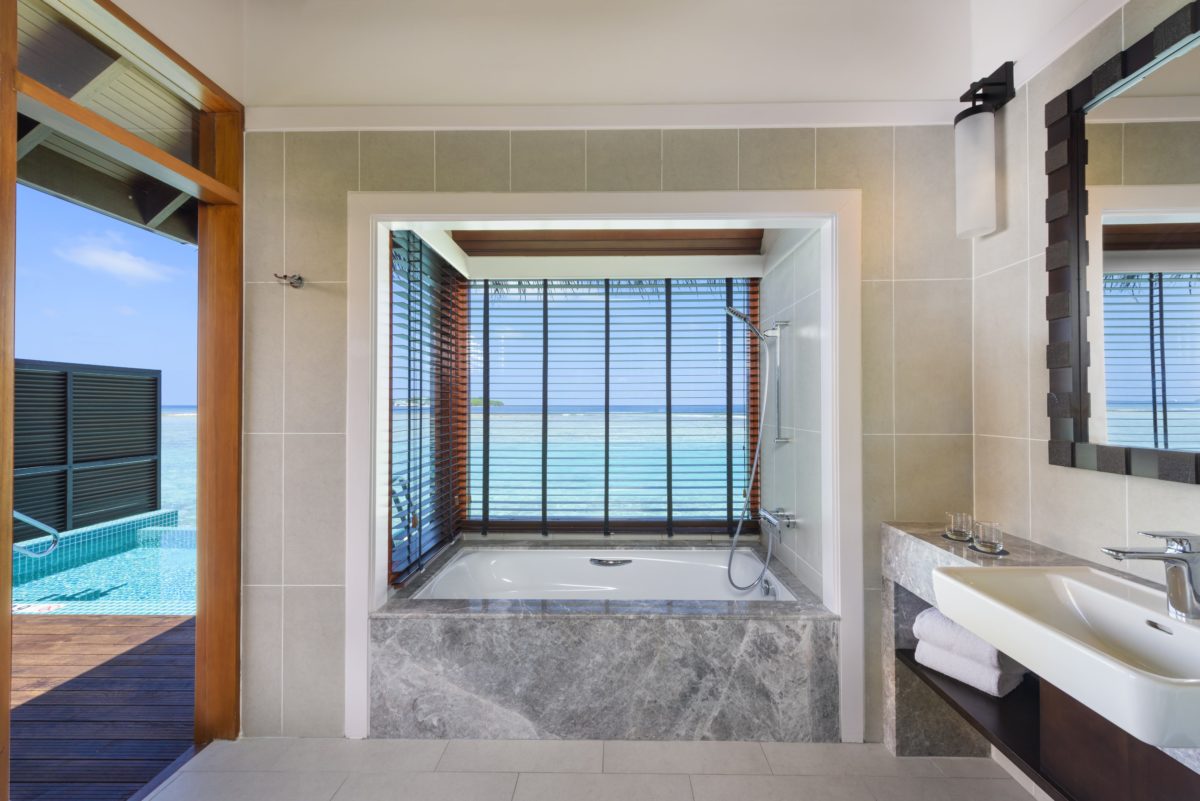 I realise this is hard to believe, but I am in no way exaggerating when I tell you that every moment – from the daily champagne breakfast to your first steps inside your idyllic overwater villa to the feeling of sand that's softer, whiter and finer than you've ever felt before between your toes – will have you marvelling at how perfect it is. There are too many picturesque features and tranquil panoramas to count, all of which are simply begging to be featured on your Instagram feed. 
And it's not just the setting that's incredible. Be sure to opt into the amazing selection of experiences on offer too. Of the three best, let's start with the day trip. This particular one will take you to a nearby, ultra-secluded sand bank where you'll enjoy snorkelling and a lovely beach picnic. Even the speedboat ride over is stunning, and the driver gets the balance just right between sharing his local knowledge and allowing you to sit back, relax and revel in your current location. 
The second experience that is not to be missed is the sunset dolphin cruise. Come early evening, you'll hop aboard yet another private speedboat; this one taking you out into the ocean where you can hope to see wild dolphins leaping and jumping through the pristinely clear waters. The staff are well-informed about where the dolphins are likely to be at what time, and do a fantastic job at ensuring you get as close a view as possible. What makes the evening all the more breath-taking, however, is the backdrop. While the dolphins dance, the sky puts on a show of its own as the sun glows gold then the brightest orange; gradually turning the sky pink as it dips beneath the horizon.
Saving the best for last, the most memorable afternoon of our visit was the lagoon lunch. Expect the unexpected with this one as it is the epitome of taking romance to new heights.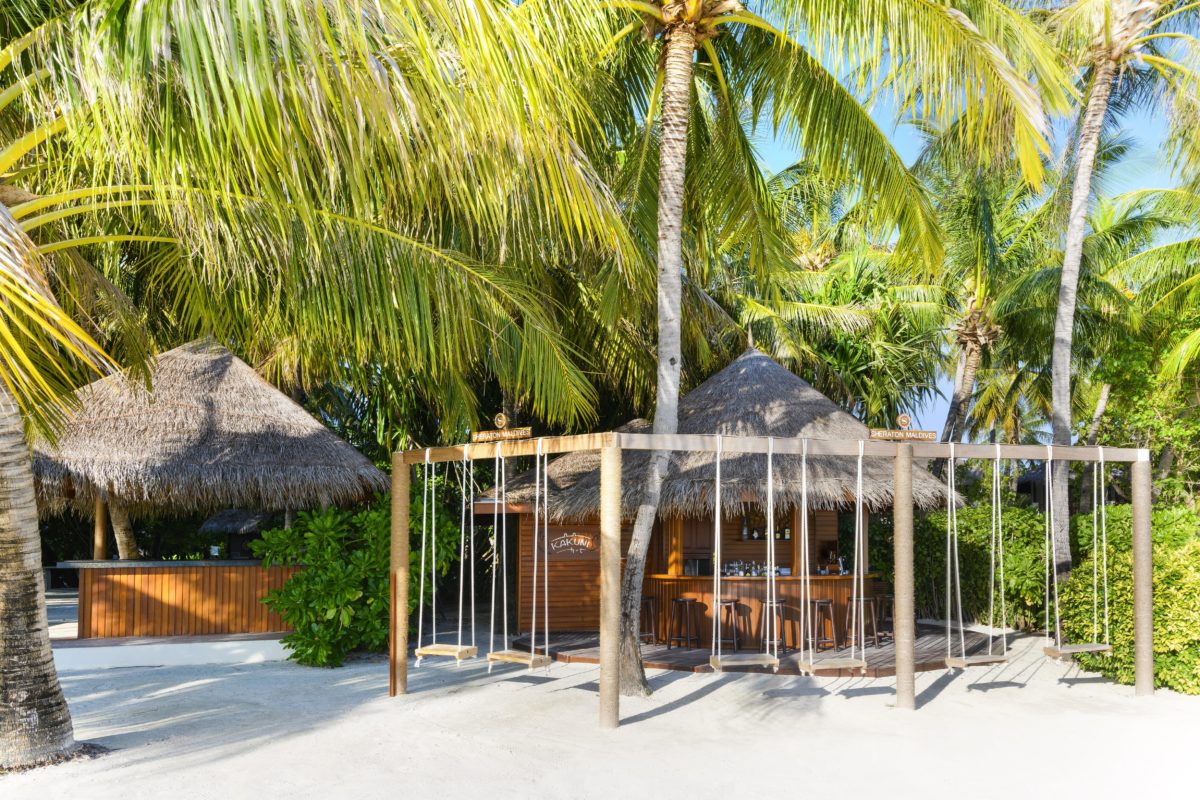 It begins with you being escorted to a table that's set up in the ocean and decorated with flowers in a quiet part of the resort, just for you. As you sit down and enjoy a cocktail aperitif, glance down to see little fish darting between your feet. And that's not all. Other dining companions come in the form of friendly (but wild) reef sharks that are around a metre long and gently weave their way around and between your table as you savour the complete serenity of your surroundings. 
As for lunch itself, once the chilled champagne is poured, your four courses of culinary perfection will begin, focusing mainly on locally-sourced dishes served fine dining style. The combination of delicious food, innovative setting, uninterrupted ocean vistas and the gentle soundtrack of the waves washing up on the sand, means this is a meal that you're unlikely to forget. 
All in all, the Sheraton Full Moon is faultless. The service is impeccable, the views are genuinely awe-inspiring and the hotel is wonderfully luxurious. 
If I had one recommendation for your trip, it would be to take the time to admire it through your own eyes. Yes, it is an immensely photogenic spot – the most photogenic I have ever seen in fact – but trust me when I say that even your best camera snaps won't capture all of its beauty. Enjoy every moment; they are for your eyes only. 
For booking information click here.
words by Zoe Louise Lagesse
---
Read more: Cape Weligama Hotel, Sri Lanka: The Review