Podcasts are the best way to turn those gaps in your day into interesting, educational and useful moments. Commuting, travelling and even cooking, there's nothing better than tuning into your favourite podcast to switch off and learn something new. There are so many great ones out there but here are 8 wellbeing podcasts we're listening to right now!
Deliciously Ella: The Podcast
This insightful podcast is brought to you by Ella and Matthew Mills, the power couple behind the phenomenally successful brand, Deliciously Ella. In their podcast, they reveal the ins and outs of running a business and share positive, helpful advice on all things wellbeing.
The Goop Podcast
We love The Goop Podcast for its interesting topics surrounding spirituality, motherhood and wellbeing. This podcast's guest line-up is pretty impressive, the first season features, Oprah Winfrey, Sarah Jessica Parker and the hilarious Chrissy Teigan to give you a little taster.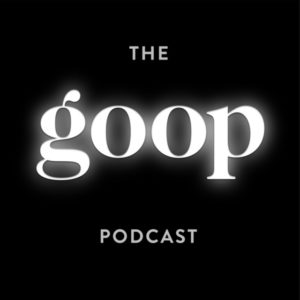 The Motherkind Podcast
If you're a mum-to-be or already have children, then you need to download The Motherkind Podcast. Host, Zoe Blaskey, is on a mission to bring some of the best wellbeing teachers to guide you through motherhood with strength, positivity and fulfilment. This is a really insightful listen and Zoe and her guests share some powerful words of wisdom.
At Home With
Content creators, Anna Newton and Lily Pebbles, bring you a series of chatty, informal conversations with some prominent figures in the beauty, fashion and wellbeing industries. Anna and Lily travel to their guests' homes to get an insight into their life journey and what got them to where they are now. Highly recommend if you want an easy listen on your commute.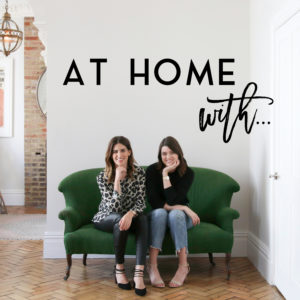 Talking Tastebuds
Foodies will adore the bubbly Venetia Falconer as she welcomes guests from all walks of life to talk about their love for food and the part it plays in their lives. She interviews the likes of Madeleine Shaw, Melissa Hemsley and even Bake Off's Prue Leith! Definitely one we will continue to tune into this year.
On The Line
Youtuber sensation, Estée Lalonde's "On The Line" podcast delves into meaningful subjects about our mental health, sexuality and much more. She uncovers all the answers and advice to the questions you're perhaps too shy to ask your friends. Estee has become our agony aunt and our virtual sister with this open space where no discussion is off limits.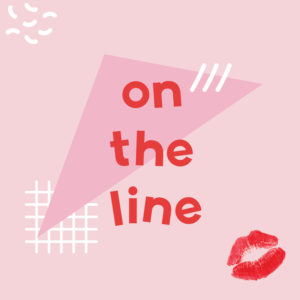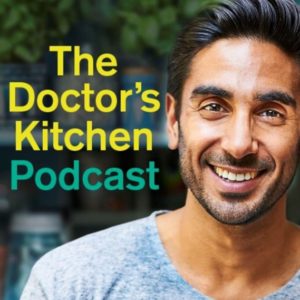 The Doctor's Kitchen
Hosted by NHS doctor, Dr Rupy Aujila, The Doctor's Kitchen looks at diet and nutrition from a really interesting perspective. Dr Rupy and his panel of experts share advice and knowledge on how you can supercharge your wellbeing and will inspire you to take charge of your health.
Is It Just Me?
If you want a funny, amusing listen then you have to check out "Is It Just Me?" by Glamour's Jo Elvin and James Williams. Every week, along with a celebrity, they discuss the funniest, weirdest and most pressing dilemmas that will make you laugh out loud.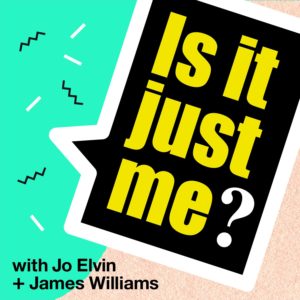 ---