If there was ever an excuse to treat yourself to a new fragrance, it's the ushering in of a new season. As temperatures soar and we swap our sweatpants for swimsuits, we're also on the lookout for the ultimate summer scent.
Not only does the perfect perfume evoke that holiday feeling, but it also has the power to transport us somewhere, far, far away. As fragrance queen Jo Malone tells us, "Scent can instantly transport us to any time or place, giving a sensorial experience that allows us to remember things like a family holiday, celebration or a person we have met". With holiday cancellations, quarantine rules, and a constant changing green list, there was never a better time to whisk yourself off to an exotic destination with just a whiff.
"Perfumes tell stories, be they biographical, fictional or even abstract – they are full of narratives that can spark the imagination to transport us to infinite places", explains Eva Carlo, perfume expert for the House of Creed. "During this period of lockdowns and travel restrictions, perfume can be an escape route. Although confined in its glass bottle, a scent – upon being unleashed – can take you on a journey as powerful in emotion and psychological wellbeing as those feelings a treasured holiday break conveys".
So, whether you're dreaming of far-flung places or you're in need of a mood-boosting pick me up, these ten new summer scents are just the ticket.
Diptyque 'Ilio' – £102
Diptyque's gorgeous new scent has summer written all over it. Literally. Each bottle is adorned with a summery illustration that takes us straight to the unspoilt shores of the Mediterranean, which the brand's founders dubbed the "landscape of the soul". But the inside of each beautifully adorned bottle is even better, as notes of fresh bergamot, fragrant jasmine, juicy prickly pear, and soft iris make for a sun-drenched scent that's both airy and vibrant. There's even a hair mist to leave your locks smelling sublime. The only problem? It's limited-edition. So, move – fast.
Hermès 'Twilly Eau Ginger' – £111
The latest scent to join the Hermès 'Twilly' collection sees master perfumer Christine Nagel work her magic once again, but this time with a fiery twist. Meet 'Twilly Eau Ginger' – a dazzling creation full of energy and sunshine from the very first spritz. Notes of sweet, floral peony and warm, lively cedar are brought to life with a kick of candied ginger so subtle that it elevates the scent rather than overpowers it. Instead, it's soft and subtle, with a slight soapiness reminiscent of fresh laundry hanging to dry in a summer's breeze. Plus, its colourful ribbon-adorned bottle is bound to brighten up any vanity table.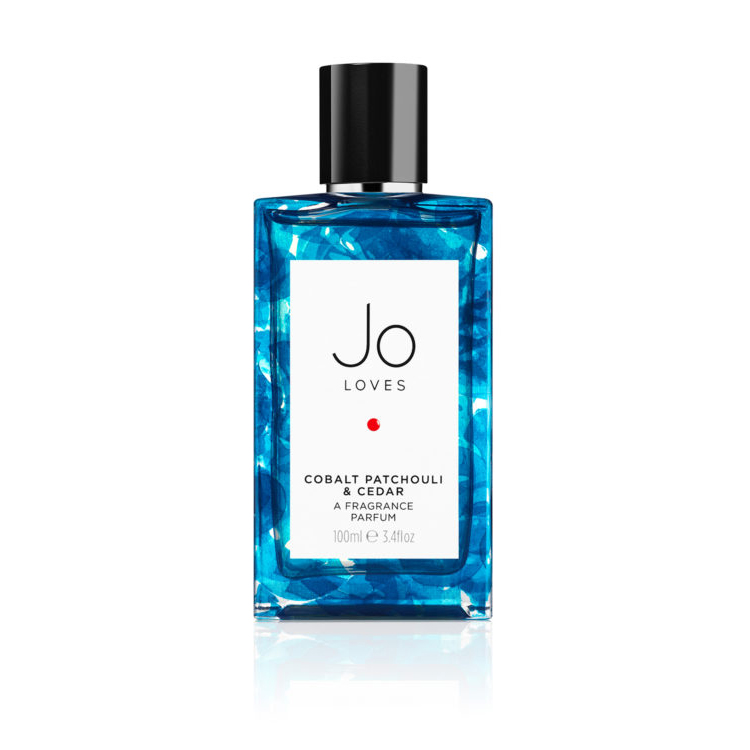 Jo Loves 'Cobalt Patchouli & Cedar' – £115
"After a year of lockdown and isolation, I am longing for that moment of liberation and freedom to live life again. Aren't you? This fragrance is all about getting ready for that moment. To look up and allow myself to dream really big again and for blue-sky thinking to flood my imagination. It captures a series of notes that tell stories of the happy, care-free moments that will return", reveals scent queen Jo Malone of her latest creation. Inspired by the limitless possibilities of a bright, blue sky, each beautiful blue bottle is bursting with uplifting notes bound to put a smile on your face – vetiver, patchouli, grapefruit, geranium, and cedarwood included. The ultimate clean, crisp cologne.
Byredo 'Open Sky' – £178
Speaking of skies, Byredo's new limited-edition offering is an olfactory homage to the experience of travel and of the changing skies and spaces it brings. "While being stuck in one place, our memories have become particularly vivid — and what I remember most often is travel," explains Creative Director Ben Gorham. "Beyond the physicality of spaces, that idea of movement — of journeys, of being on your way somewhere — is something I truly miss. The void that exists in between places: I wanted to capture that". Combining citrus notes of pomelo with heady vetiver, earthy hemp, woody paolo santo, and spicy black pepper, it's as intriguing and captivating as the travels it's inspired by.
Miller Harris 'Rêverie de Bergamote' – £115
Name something better than a lazy Sunday summer's morning spent reading the weekend papers on sun-kissed sheets. Nope? Thought not. Inspired by chilled-out mornings spent listening to music and unwinding, perfumer Emilie Bouge wanted to create a fragrance that captured "a memory of blissful mornings of reverie, surrounded by light and shadows, music and words". And she did just that thanks to a vibrant, aromatic mix of natural herbs, zesty tangerine, and a lot of Calabrian bergamot. "This scent inspires me with the coolness of the shade in summer, a relaxing nap under the trees, but also breakfast time, vitamin and sunshine. It's a pretty poetry, a sweet reverie …", she describes.
Ghost 'Orb of Night' – £48
If you're looking for a sultry evening scent guaranteed to turn heads this summer, look no further than Ghost's 'Orb of Night'. A woody floriental, it's rich with addictive, alluring notes that captivate all your senses with just one spray. Delicious, gourmand top notes of sweet cherry, almond, mandarin orange, and bergamot flirt with a floral heart of jasmine, freesia, orange blossom, and ylang-ylang, whilst a warm, hypnotic base of caramel, sandalwood, white musk and ambergris, add depth and richness. Can you say summer romance?
Creed 'Viking Cologne' – £240
We know what you're thinking. A scent called 'Viking' has "man" written all over it, right? Wrong. Yes, you might be battling your other half for this bottle, but believe us when we say the fight will be well worth it. Plus, gender-specific fragrances are so last year. The cooler counterpart of the original 'Viking' scent, this refreshing, crisp cologne blends aromatic notes (including sage, rosemary, and nutmeg) with zingy citrus fruits to make for a scent so fresh and so clean Outkast could write a song about it. Inspired by wild landscapes and modern explorers, it instantly conjures up images of crystal-clear waters, lush, green forests, cascading waterfalls, and endless mountains. Magic.
Penhaligon's 'Racquets' – £144
Never one to shy away from bold notes and quirky inspirations, Penhaligon's latest creation 'Racquets' certainly didn't' disappoint. Bright like tennis whites, it's serving up court-side summer vibes faster than you can say "game, spritz, match", all thanks to a cocktail of crisp citrus and notes of leather and woods. Opening with fresh, zesty lemon that bounces atop a heart of gaiac wood, it dries down to reveal hints of rich leather, ambrox, and woods to instantly up your fragrance game.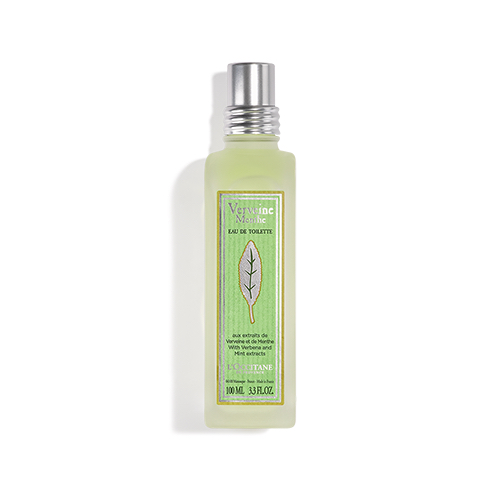 L'Occitane 'Mint Verbena EDT' – £52
A splash of mint is bound to freshen up any scent, which is why L'Occitane's latest fragrance is a must-have this summer season. Describing it as a fragrance that "conjures up visions of sitting in the shade, soaking up the deliciously enveloping warmth as you order a frosted lemonade topped with fresh, crisp mint leaves", it's just as light and refreshing as its name suggests. Verbena grown in Provence (which L'Occitane also helped replant after it died out in the region), grapefruit, lime, and cooling spearmint provide an instant burst of freshness, whilst the dry down reveals a trail of musk and white woods. A breath of fresh air, bottled.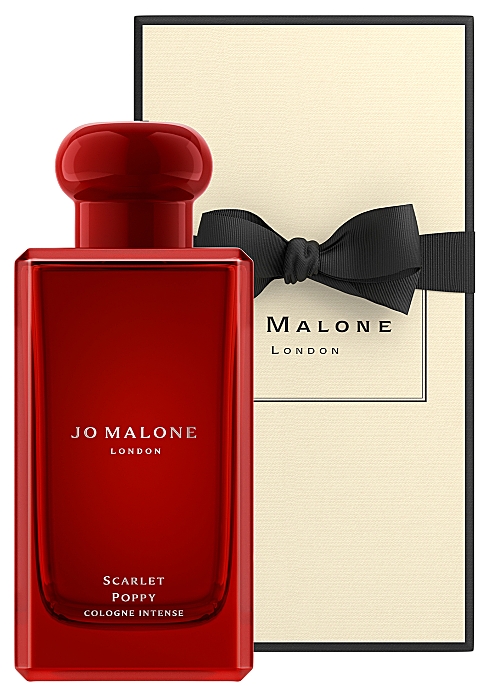 Jo Malone 'Scarlet Poppy' – £134
Transporting us to Asia, the land of the poppy flower, Jo Malone's latest Cologne Intense is velvety, soft, and oh-so-seductive. Both sweet and creamy, powdery and smooth, it combines succulent fig, warm, decadent tonka bean, powdery ambrette, and accents of almond, tobacco, and vanilla, which wrap around a floral heart of poppy. Alluring and addictive, it's the perfect scent to take you from a sun-washed day through to a summer's evening, and its poppy-red bottle will instantly brighten up your bathroom.
H&H'S TOP 3 TIPS FOR WEARING PERFUME IN THE HEAT
1) Make it last longer by layering. As Jo Malone advises, "There are many ways to layer fragrance and make it last longer – a scented body crème first, layered with your perfume of choice and then topped up with your favourite Jo Loves 'Fragrance Paintbrush' whilst on the go; this always has a long-lasting impact".
2) Keep it cool. "Perfume is quite sensitive to temperature; you may even notice your scent changes a little depending on the weather and time of the year. Heat is especially something to be wary of as it will slowly but surely deteriorate the composition and quality of the ingredients – so always keep the bottle in a cool neutral environment, and away from sunlight as UV light is also going to be detrimental to the longevity of the perfume product" recommends Carlo.
3) Don't rub! "Never rub your skin together when putting on a fragrance – let it dry freely as it can sometimes break down the fragrance molecules and dull the scent" warns Malone.
words by Frankie Rozwadowska
---
READ MORE: H&H Reviews: 5 Best Holistic Spa Treatments In London