Welcome to our first-ever Sustainability Awards as part of our bid to showcase companies going the extra mile when it comes to looking after our planet. We've tried and tested some fantastic brands all geared towards making your carbon footprint a little less impactful, so, without further ado, here are this year's winners!
Best Sustainable Wellness Brand
GOLD – Fushi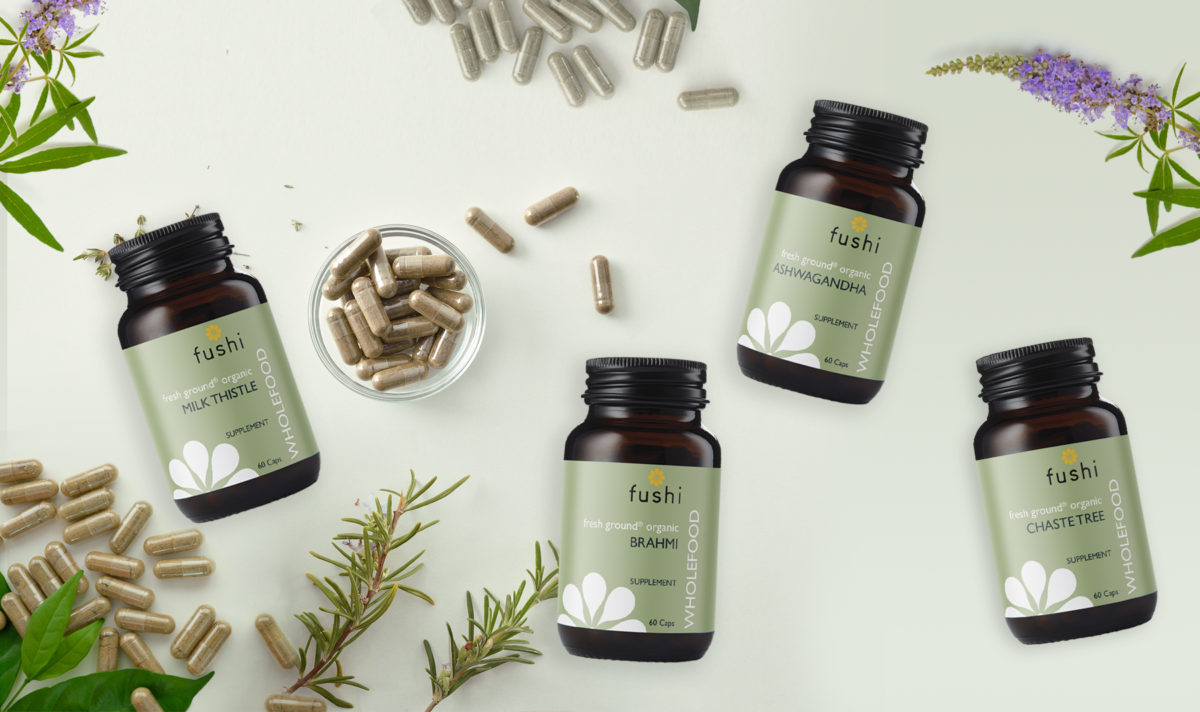 Fushi is a wellness brand that has the planet at its heart. Not only do they have a zero-waste range, but they also have a '3 R policy', which means Recycle, Reuses, Reduce, which guides every step of the production line. Fushi reuse paper, packaging materials and outer boxes, which they also shred to pack their orders. Packaging is not excessive – in fact, 95% of their products come without an outer box. They've also created a paperless office!
SILVER – The Nue Co

The Nue Co. is a wellness company, which is not just brilliantly effective but everything from its supplements to its skincare is created with their environmental impact in mind. Formulas are free from toxic preservatives and are organic and vegan wherever possible, plus all their ingredients are responsibly sourced from around the world and 95% of their materials are infinitely recyclable (and their working on the other 5%). The paper the Nue Co use for their boxes is 30% post-consumer recycled which is Green Seal Certified, FSC Certified and is manufactured with 100% renewable energy. The paper is processed chlorine-free, significantly reducing the amount of harmful waste produced in manufacturing. The ink we print with is vegetable-based soy ink. On average, paper can be recycled five to seven times. And finally they also now offer an in-house recycling program so we can recycle or reuse your empties.
BRONZE – Earth's Secret

As well as creating top-quality supplements, Earth's Secret is committed to producing eco-friendly packaging that uses a mixture of materials from FSC-certified forests, recycled materials and FSC controlled wood, plus when it is exposed to light, air, moisture and microbes, our packaging breaks down to natural elements found in Nature. Amy Peacock, Founder of Earth's Secret says "My purpose is to help people become more aware of the magic this Earth has to offer. I want to show how we can take advantage of these amazing plants, herbs and fruits to help unlock our truest potential and live a more fulfilling life." Their range of supplements will help you to restore inner balance and maintain optimum health.
Best Sustainable Kids Brand
GOLD – Love Ocean
The clue is in the name here – Love Ocean is a natural bathroom brand that was created to put ocean conservation front of mind for every family, and its gentle, marine formulation and ocean-friendly packaging does just that. Their signature bottle is designed to be refilled and reused and every bottle sold funds the removal of a kilo of the plastic waste that's finding its way into our oceans. Love Ocean's mission is to shift attitudes by informing, educating and empowering their consumers to create the wave of change needed that will allow us to live with plastic sustainably.
SILVER – Cheeky Panda

Cheeky Panda wants to bring sustainability to the mass market by making all of its products out of bamboo which grows 30x faster, absorbs 35% more carbon and produces 30% more oxygen than trees. The Cheeky Panda Biodegradable Baby Wipes offer parents a better alternative to the traditional wipes for their babies as they are 100% biodegradable and even the packaging is made of recyclable materials. The wipes themselves are super soft and kind to baby's skin with the only ingredients being water (99%), aloe vera and fruit extract.
BRONZE – Little Bramley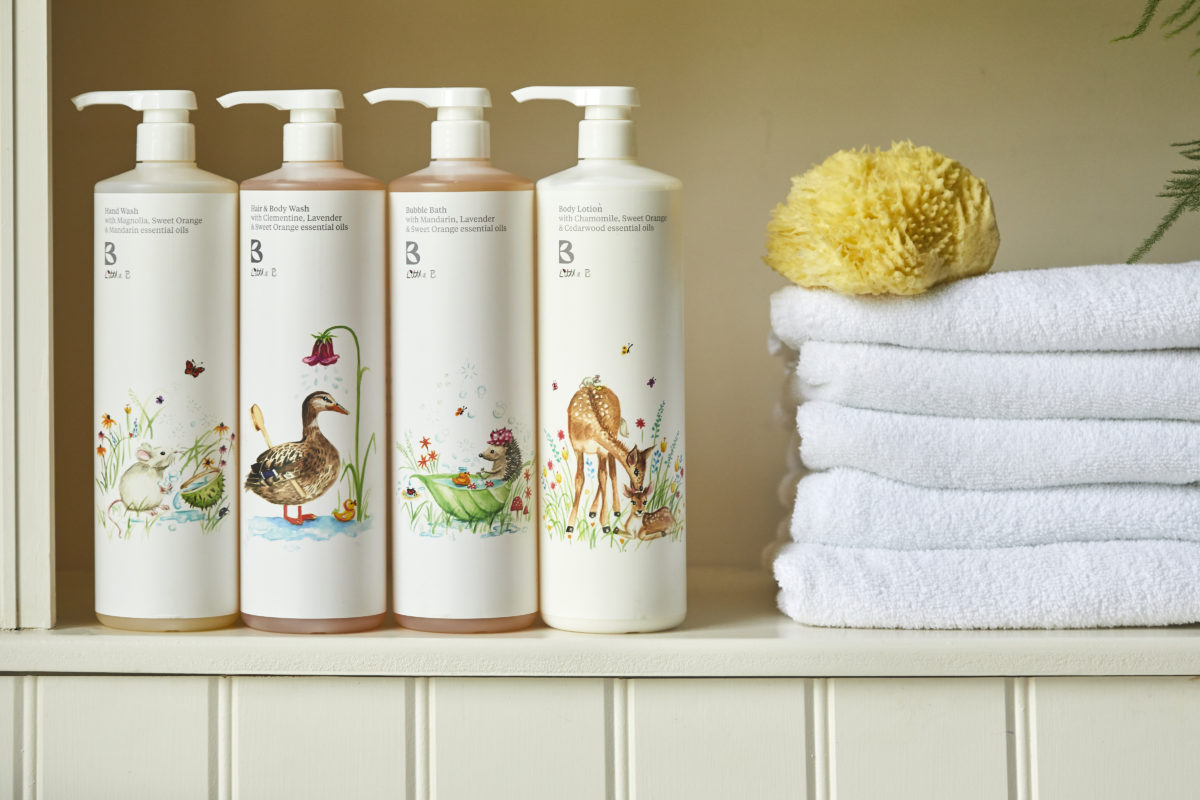 Little B has been created with gentle and calming essential oils to nurture the soft and delicate skin of little ones. Experts in sustainability and continuously thinking about the future of the planet for our children, Little B ensures that all ingredients have been responsibly sourced, packaging is 100% recyclable and the customer's needs are always at the forefront; namely being amongst the pioneers of the refill shopping experience within children's bath & body care.
Best For Plastic Free Periods
GOLD – Natracare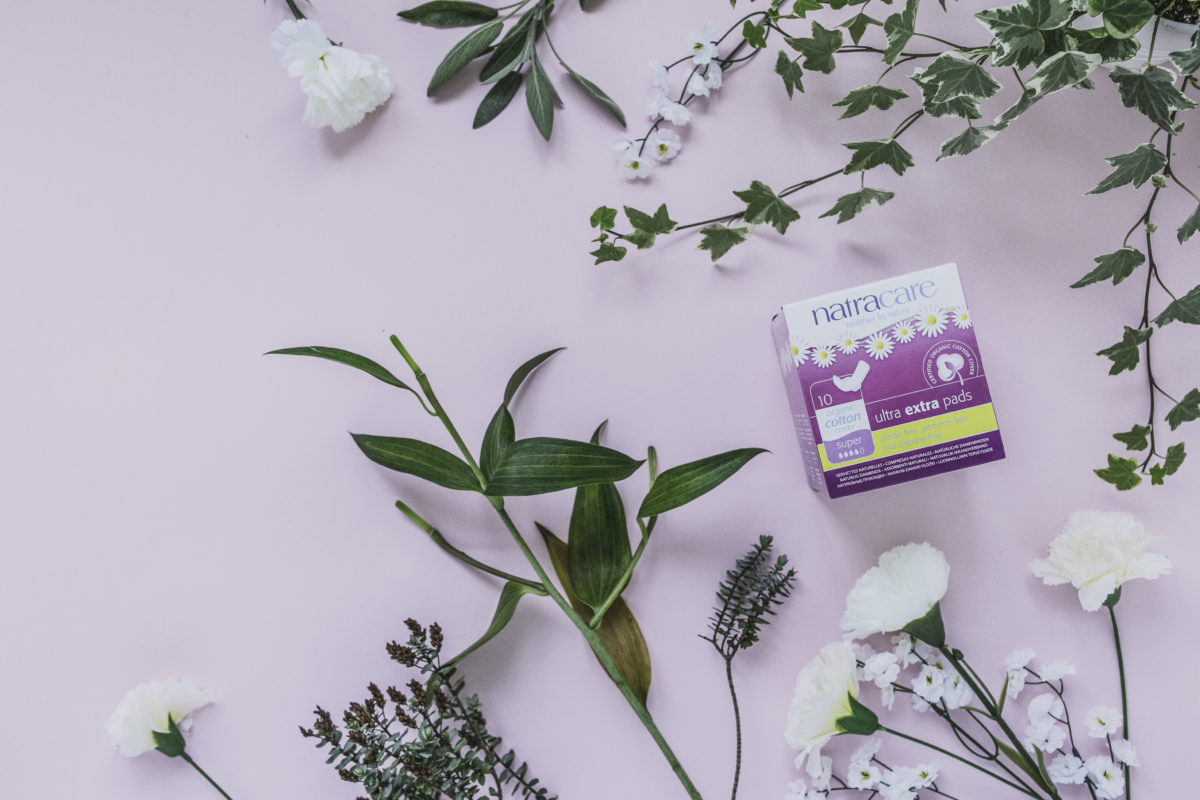 Revolutionise your period, Natracare has been shaking up the menstrual products industry since 1989. Completely free of plastics, perfumes, dyes, pesticides and chlorine, their organic and natural range of tampons, pads, liners and wipes are made using renewable materials which are naturally absorbent, waterproof, breathable and soft.
SILVER – TOTM

What I love most about TOTM is that you won't even suspect it's sustainable. Rivalling period care brands that have been around for decades, TOTM products are not only easy to use but they're also better for you and the planet…it's what you'd call a triple-win! Providing comfort and care, their variety of products are perfect for every stage of your flow, from spotting to full-on heavy!
BRONZE – DAME

DAME has got to be one of the most innovative sustainable period brands out there. From their reusable applicator to their reusable period pads, DAME have created eco-friendly alternatives to make a plastic free period the new norm. On a mission to make greener feminine care accessible to all, DAME are breaking down taboos around periods and opening up the conversations about how important it is to use products that are both better for the planet and your body.
Best Sustainable Beauty Brand
GOLD – Sens8ate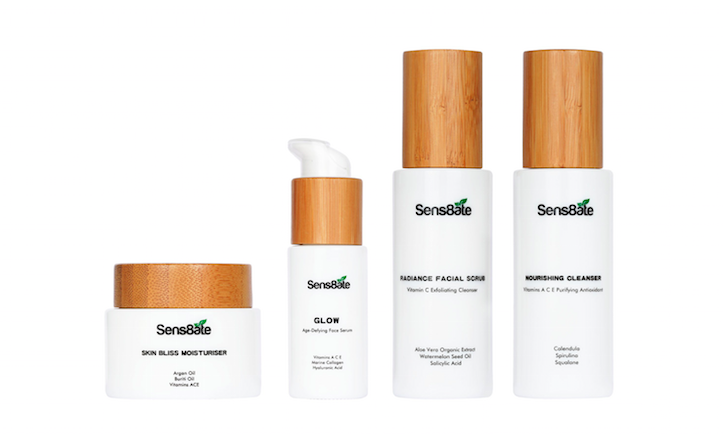 With so many sustainable beauty brands cropping up all over the place, it's hard to find one that stands out from the crowd. Until Sens8ate, that is. Ticking all the natural beauty boxes, its products are made right here in the UK and blend the finest botanical ingredients with effective vegan-friendly formulas to care for skin in the most gentle way possible – whilst also being effective, of course. Their ethos of using only best natural ingredients shows on the outside too, as each product comes in a fully recyclable glass bottle or jar, lids are made from bamboo, and instead of plastic wrappers or boxes, they all come housed in a fully biodegradable, 100% natural birch box casing. As they say so themselves, "sustainability has never looked this good!".
SILVER – Dr Hauschka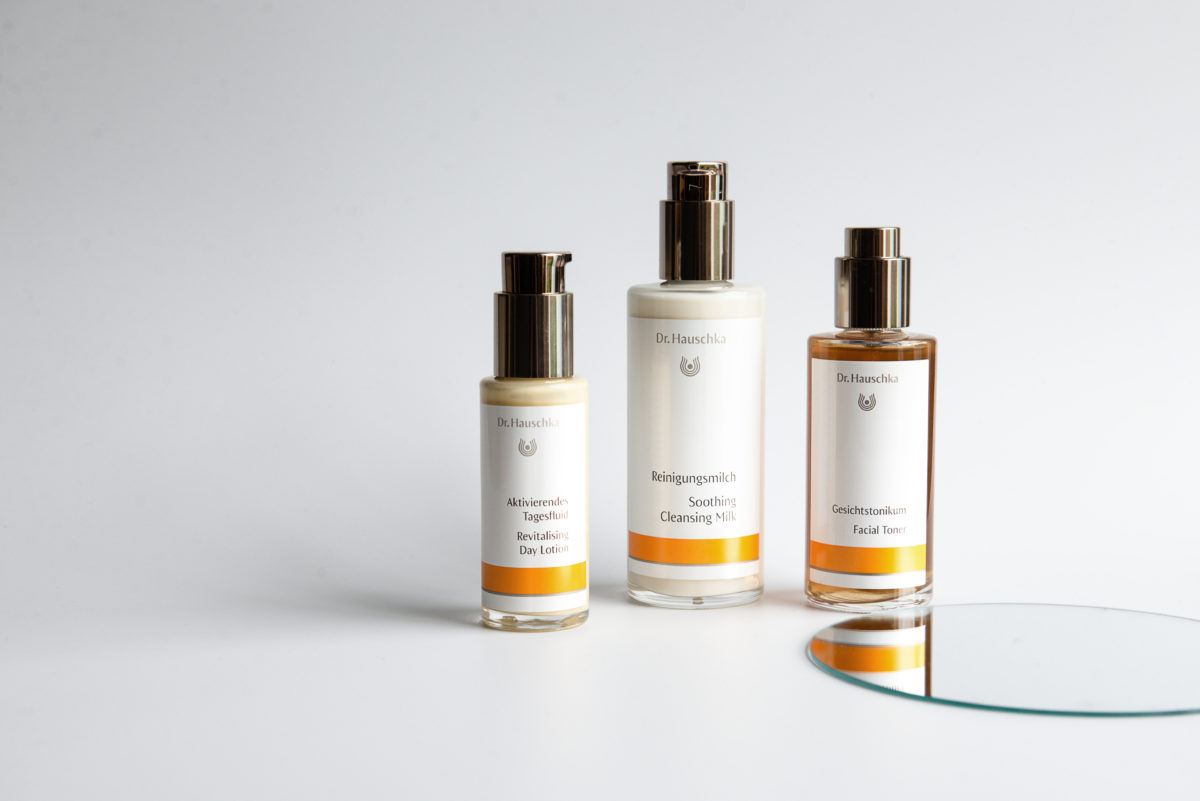 Industry veteran Dr Hauschka is no stranger to sustainability. Since 1967, it has focused on the healing powers of Mother Nature and every product has been certified by NATRUE – an international association working to protect and promote natural cosmetics. To help protect the world's water and its precious ecosystems, you'll never find an ingredient that wouldn't be happy in a glass of H20 – which means no chemicals, microplastics, or synthetic preservatives. All formulas are 100% biodegradable, packaging is made from recycled and recyclable materials, it supports organic farmers across the globe, and the Dr Hauschka biodynamic farm in southern Germany protects the plants, earth, and local wildlife. With makeup, bodycare, skincare, and haircare, there's everything you could possibly want to keep you (and the planet) looking and feeling your best.
BRONZE – Susanne Kaufmann

From sourcing the world's top organic ingredients to using new, very clever refillable packaging, being sustainable is at the heart of everything Susanne Kaufmann does. As the founder herself says, "We will continue to always champion regional production, sustainable manufacturing processes and packaging, and the sourcing of local partners… It means everything to us, that our impact on the environment be as small as possible… to strive for a lighter footprint on our earth". It also happens to be the first beauty brand in the world to use 'The Simple One' – a new, lightweight plastic refill bottle that's 60% lighter than standard HDPE bottles and that offers a reduction in CO2 emissions during production, transport and the post-consumer recycling process. If there was ever an excuse to stock up on their gorgeous liquid hand soap, this is it.
Best Sustainable Feminine Health Brand
GOLD – Pukka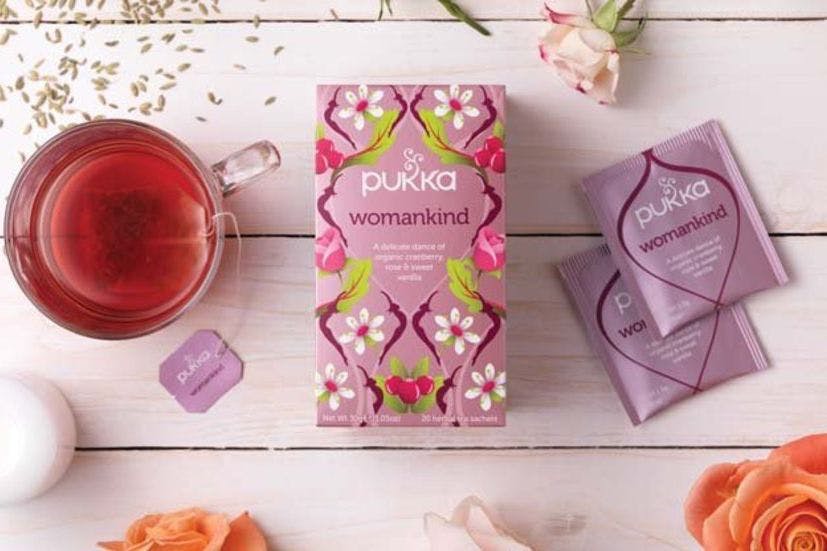 Pukka women's health range is our go-to feminine healthcare brand. Their selection of teas and supplements are expertly blended to support hormonal balance at every stage of life. Harnessing powerful organic herbs and botanical extracts, the formulas are carefully selected to enhance the intricacy of womenkind.
SILVER – Earth's Secret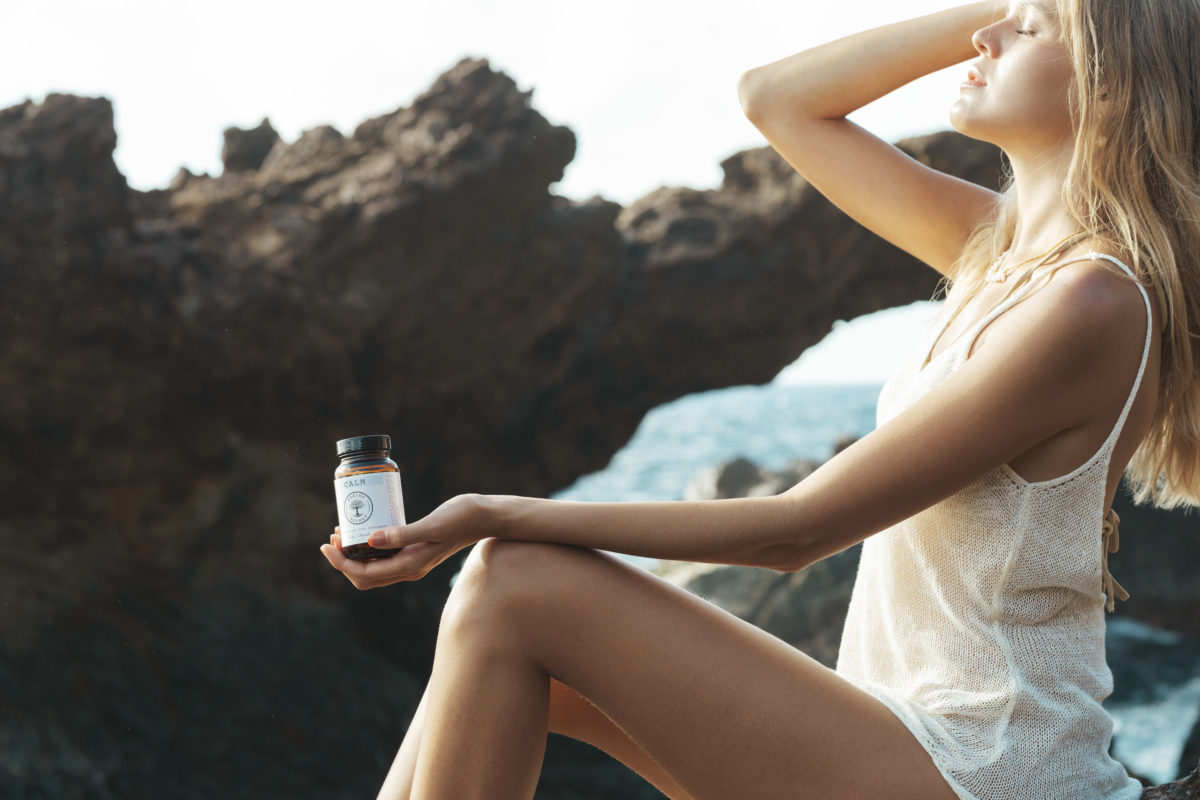 From the way the ingredients are carefully derived from the plants to the FSC-certified and recycled materials packaging, Earth's Secret do not cut corners with sustainability and quality. Earth's Secret supplements use the most bioavailable and ethically sourced ingredients to deliver the highest potency formulas. Honouring what the Earth has given us, their supplements support a range of different needs from a calming blend of adaptogens and natural nootropics, to their sleepy formula which promotes restful restorative nights and the thrive capsules that are designed to improve vitality, energy and endurance
BRONZE – TOTM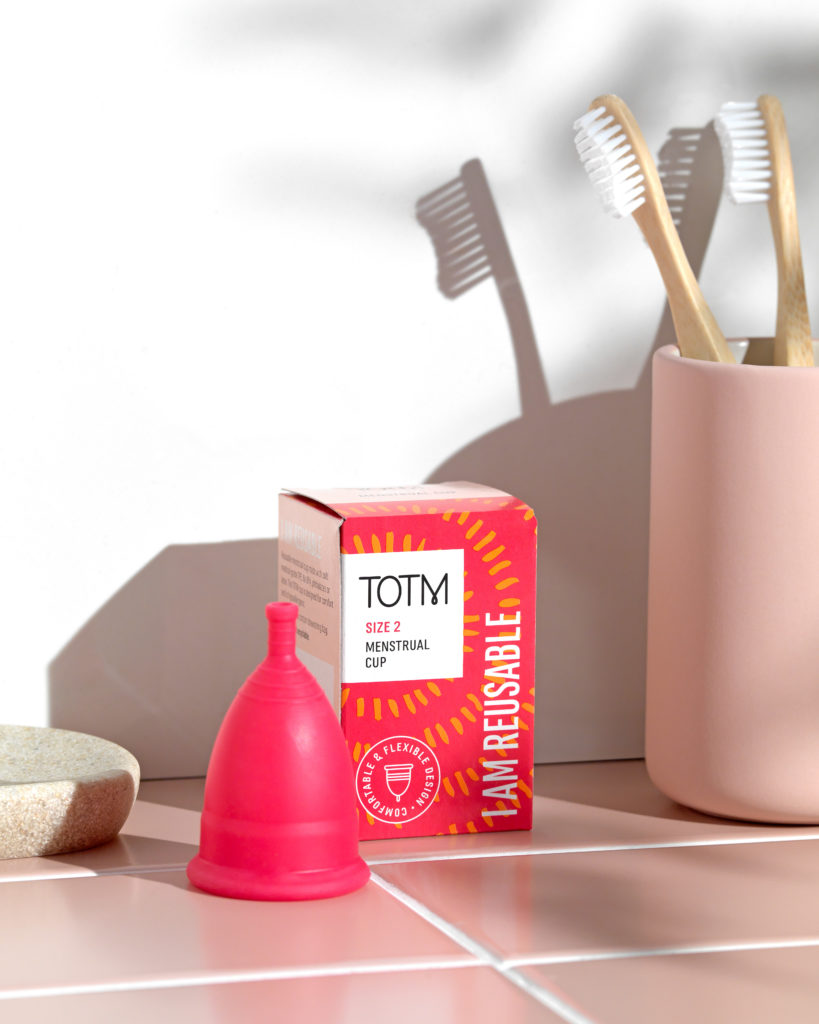 TOTM is the planet-friendly feminine healthcare brand that makes your period greener! Boasting an array of eco-initiatives including being a carbon-neutral company, no plastic packaging, no plastic applicators, no harmful chemicals and zero-waste reusables, once you switch to TOTM you'll never look back.