Our love of exercise should come as no surprise (not least for the endorphins we feel after…) but squeezing in a workout AND having time to eat during your lunch break can be a challenge for even the speediest of spinners. On weekends too, we love dropping by one of our favourite studios for a sweat session, but what we love even more is when there's a health café on site, ready and waiting with a nutritious brunch to fill us up after all that exertion. Enter the world of studio eateries; our top spots where you can workout and refuel, all in one place.
Core Collective
Also catering to both your fitness and hunger in one fell swoop is ultra-cool Core Collective in Kensington (pictured above). Their café is as industrial chic in design as their underground studio and is often frequented by people not even working out. Don't hesitate to stay in your gym gear while indulging in their culinary delights as this is definitely the norm, and once you've seen and smelt what's on offer, you'll forgo the shower too (although this would mean missing out on the Daniel Galvin hair products…so maybe not). Back to the classes: this sweat spot is all about high energy and strong results. They've recently revamped the class structure and increased them from 45 to 55 minutes, with two of the most popular being Circuit (high-intensity, full-body conditioning) and Row (rowing machine intervals plus weighted exercises). If your goals aren't motivation enough, keep the post-workout, Instagram-worthy breakfast or lunch in mind, ready for you to indulge without a single trace of guilt.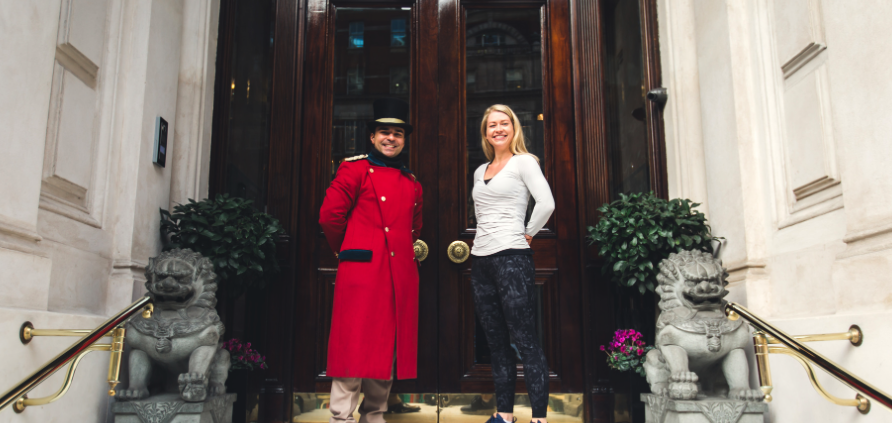 PilatesPT at Mandarin Oriental London
With one award-winning studio already under her belt, it was news to our ears when we heard that Hollie Grant (aka the Pilates PT) was taking up residence in the legendary Mandarin Oriental Hyde Park. Her brand spanking new space is all about championing women, with the all-female team to not only put you through your paces in a bespoke workout but also to help build your confidence in exercising elsewhere. Personal training on the gym floor, for example, means finally getting the answers to all your scary-looking-machine questions. Inside the dedicated PilatesPT studio, sessions begin with a consultation to assess posture, goals and lifestyle, which your instructor then uses to tailor your workout. Expect to sweat through cardio bursts on the floor and treadmill, plus weight training and reformer Pilates, all while wearing a heart rate monitor that you'll refer back to throughout. Swapping constantly between equipment means there's no chance to get bored and the personal attention means the focus on your form is second to none. Exercises complete, you'll be happy to hear you don't have to go far to refuel. Delicious, nutritious recipes from Hollie's book 'The Model Method' are available in the MO's Rosebery Lounge; the highlights of which are definitely cashew and oat pancakes, and corn and lime fritters! As you don't have to be a hotel guest to book a session (or enjoy the dishes), now locals and tourists alike can gain the mind and body benefits of the PilatesPT – our top choice for a workout with a heart.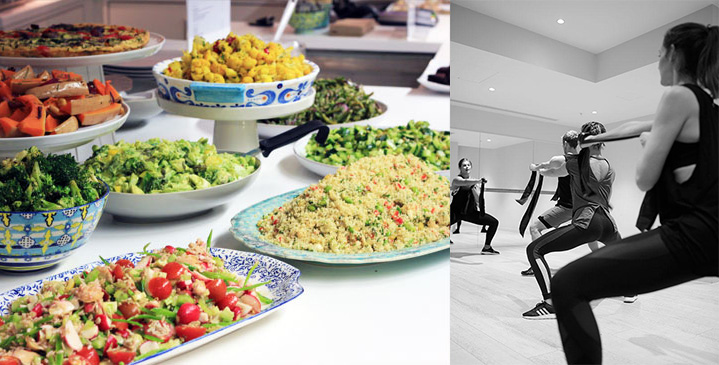 Louisa Drake Method at The Detox Kitchen
Think 'body-sculpting barre' and the Louisa Drake Method should be one of the first to spring to mind. Louisa's unique fitness fusion delivers ballet, conditioning, cardio and a good old stretch all in one, with a holistic approach to exercise that's utterly refreshing. Coming particularly recommended is their signature Shape Changer which combines rhythmic dance moves with plyometrics and muscular endurance, and the gentler-on-the-joints (but no less effective) LDM Sculpt that's akin to a dynamic Pilates class but with more barre toning and strengthening. You'll tone muscles you didn't even know were there and will leave feeling lengthened, strengthened and surprisingly energised too. Need another reason to visit? The studio is perfectly positioned beneath Hip & Healthy favourite, The Detox Kitchen in Fitzrovia. We love the egg wrap with hummus and salmon for a post-barre protein fuel-up, or the banana bread with coconut yoghurt for a sweet treat to see you through the afternoon.

Lomax
It's a favourite with the Chelsea set and is one for your fitness radar too thanks to the recently-expanded class schedule and state-of-the-art equipment. If you're familiar with the studio, you've likely heard about the Lomax Blast classes that have been running since they opened (made up of compound and body weight circuits with high-intensity intervals, TRX moves and cardio bursts), but have you tried Lomax Booty? As its name suggests, this new class is focused on shaping and sculpting your lower body. And that's not the only new addition. Lomax Box is a high-energy workout combining circuits of HIIT, boxing, strength and conditioning that will certainly earn you your grub. All the smoothies, grab-and-go snacks and heartier meals use nutritious, healthy ingredients to give your tired muscles what they need and ensure you don't undo your hard work!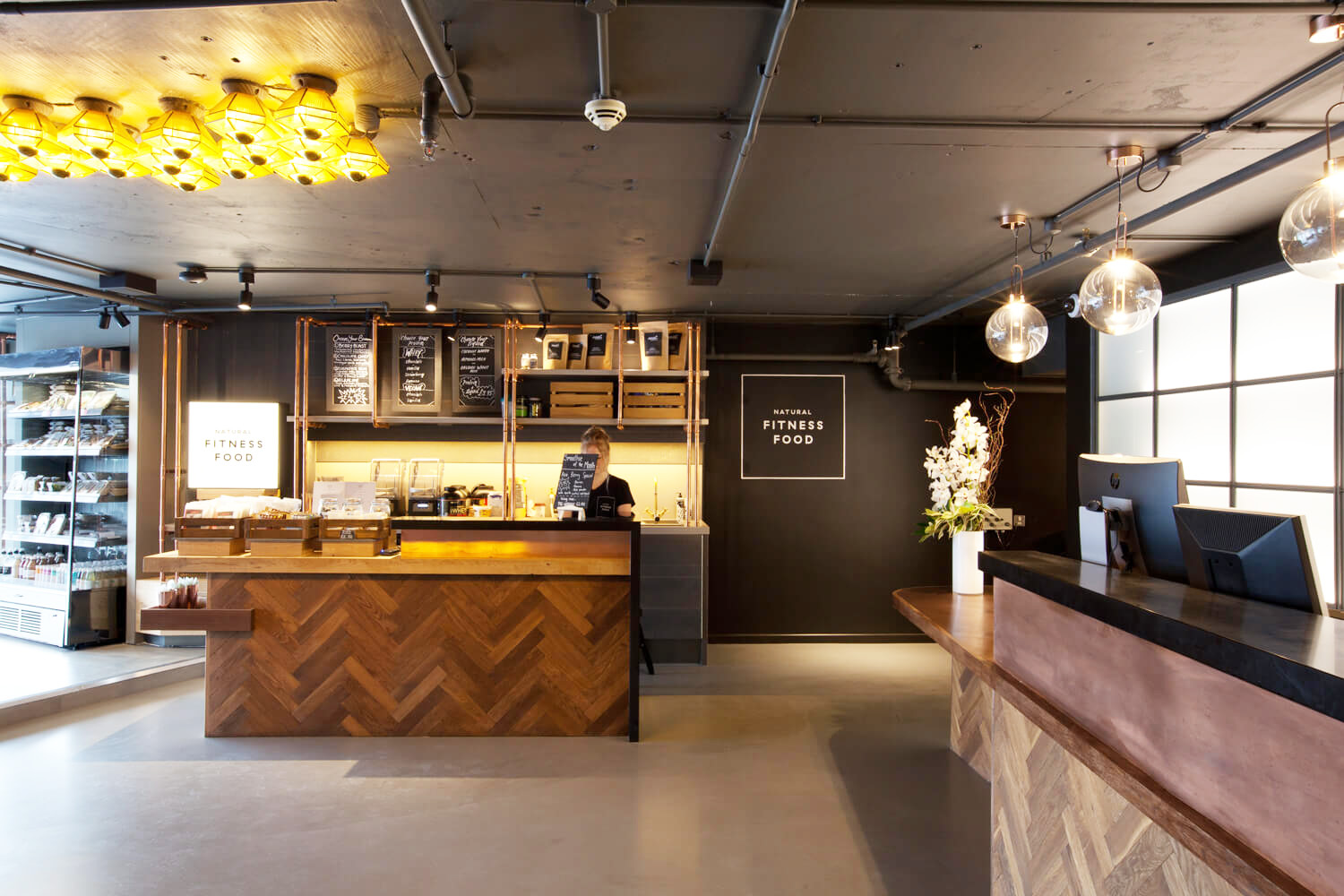 Third Space
The brains behind Third Space know that eating well can help you get the most from your training, so when they were done creating their studio, they soon moved onto the food, welcoming Natural Fitness Food into their home. Sports performance nutritionist David Dunne curated their menu that changes weekly, but the top dishes often return so keep an eye out for the Mexican chicken burrito bowl and vegan pizza! As for the workouts, their newest class based on metabolic conditioning is known simply as 'WOD' (workout of the day). Designed to improve your cardiovascular fitness and muscular strength, think exercises using kettlebells, dumbbells and skipping ropes that swap between drills of AMRAPs (as many rounds as possible) and EMOMs (every minute on the minute). Be prepared though – it's not for the faint-hearted.
Bodyism
Anyone who has tasted the British attempt at caffeinated sips will know that Australian coffee is where it's at. They do brunch pretty well too, which is why the Bodyism café and gym in Westbourne Grove is a must-visit for anyone wanting to combine fitness and food. This two-in-one studio is the brainchild of James and Christiane Duigan, so it should come as no surprise that the menu features snack and meals made with unprocessed, seasonal ingredients that epitomise the café name; 'Clean and Lean'. Fitness fiends will love the range of classes from Ballet to Boxing (plus a combination of the two) and the Bodyism Blueprint that fuses functional movements with yoga. Not based near Notting Hill? The Bodyism team have just joined forces with The Lanesborough, where there's a luxurious gym and onsite café to keep your hunger happy too.
words by Zoe Louise Cronk