We're back with a bang for 2023 covering all the new launches in the wellness world from coveted sustainable fashion collabs to the treatment that will get your skin glowing, new fitness studios to check out and much more!
The Collab To Keep You Warm & Stylish…
Canada Goose has joined forces with fashion brand, Reformation to create an innovative collection of iconic winter pieces that focus on sustainability. The versatile collection of vests, parkas, puffers and headscarves are reservable, designed with one side in bold colour and the other a bright retro print, showing design flare from Reformation. Made with responsibly sourced down and recycled fibres, Canada Goose's HUMANATURE mission shows their commitment to ensuring sustainability is at the forefront of the timeless pieces, which aligns with Reformation's mission to bring sustainable fashion to everyone. Built to last and be passed down for generations, each piece in the collection is fitted with a "Loved By" label which includes blank lines that can be filled in with the names of friends and family as the garments are shared and reused over the years. Perfect for the winter season, the pieces will take you from the ski slopes to rainy days in the city to chilly walks in the park!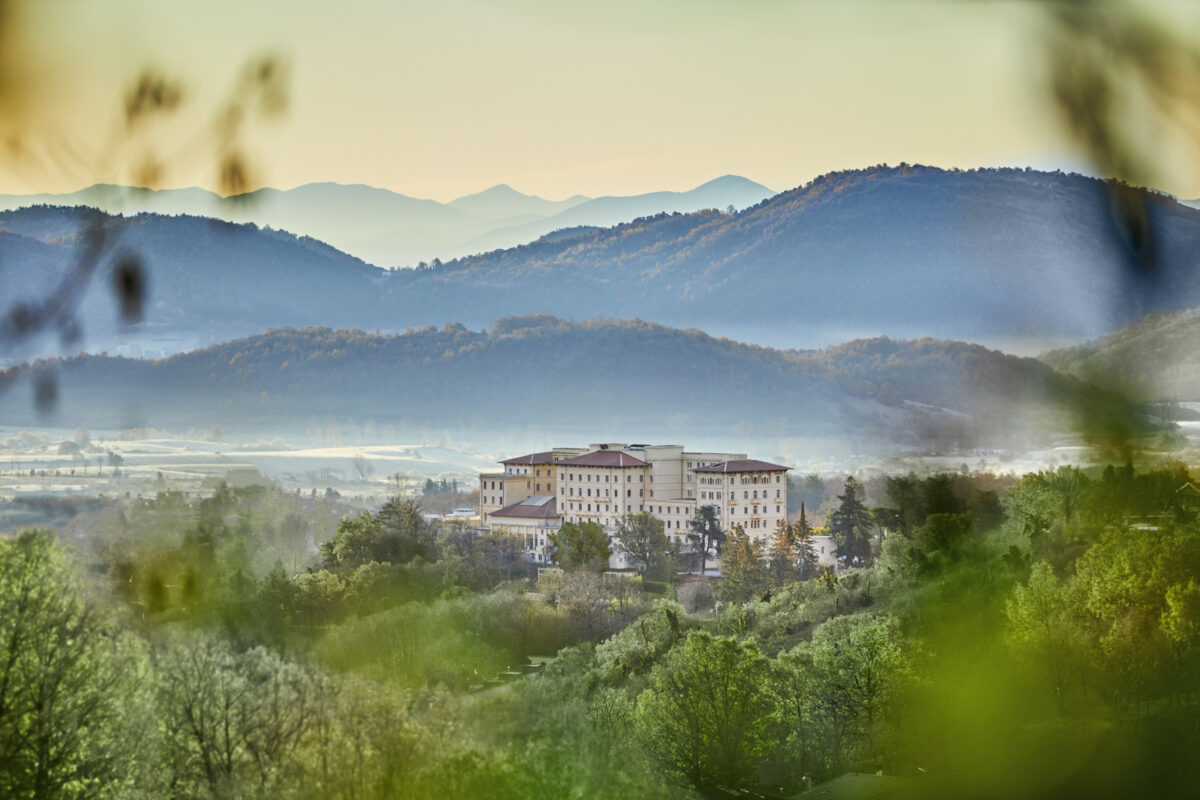 The 4-Night Programme That'll Transform Your Wellbeing…
The Ranch Italy has introduced a shorter version of its phenomenal fitness programme at Palazzo Fiuggi, The Ranch 4.0. Usually a week-long, the four-night programme gives guests a bite-sized version of the experience at the medical wellness retreat nestled in one of Italy's richest naturalistic areas. Centred on hiking, each day you'll hike for 4 hours through varying scenery from forested canopies, open meadows, valleys, and streams to hilltop hamlets, medieval villages, and ancient monasteries, it's a true spectacle! Alongside the daily hikes, a much-needed nap time features along with afternoon strength and core training classes, restorative yoga and a daily massage.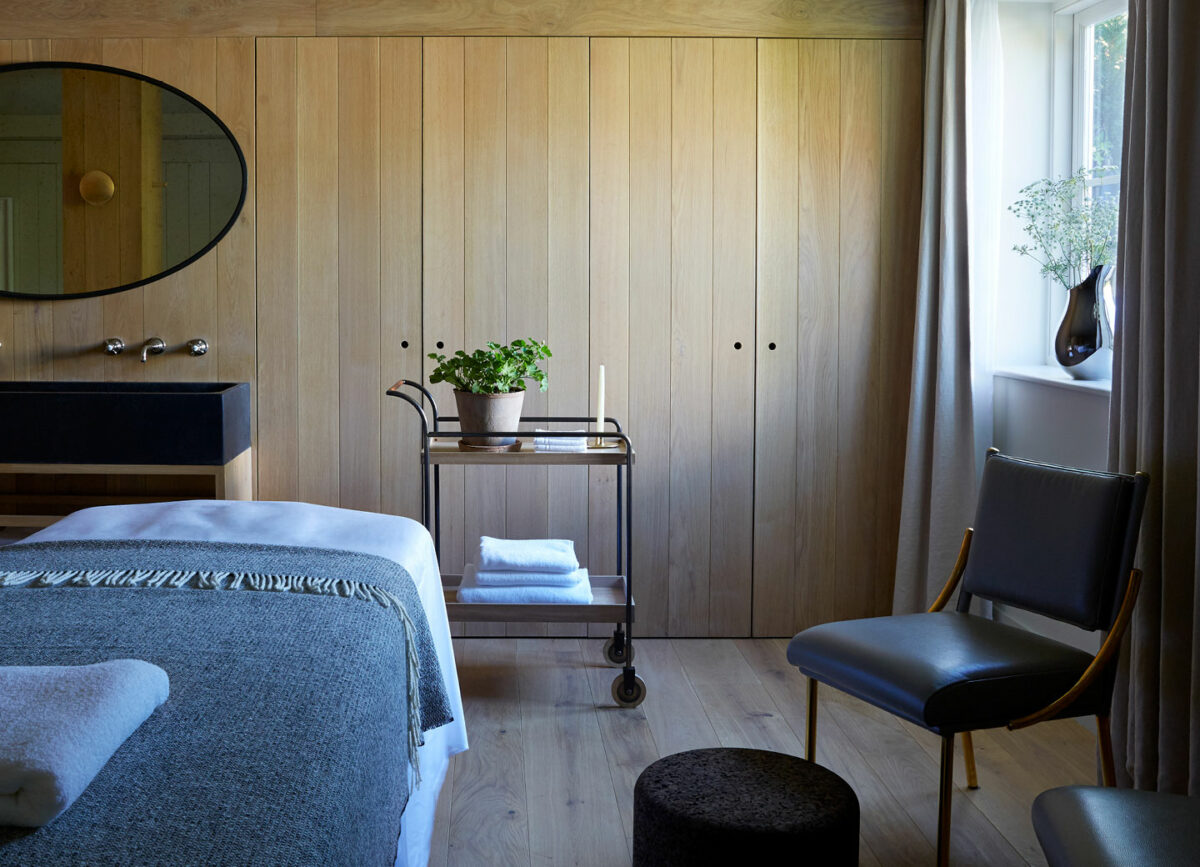 The Botanical Facial You Need To Experience…
Botany skincare brand Wildsmith, born at none other than Heckfield Place, has introduced The Wildsmith Radical Botany Facial, an all-encompassing treatment tailored to restore skin health. Available at both Harrods and Fortnum and Mason's, this grounding treatment delivers cleaner, healthier, more radiant-looking skin by using a myriad of facial techniques including myofascial release, lymphatic drainage and acupressure. Either location provides stellar service from the moment you enter the treatment room, and the glowing beam you'll leave with will keep impressing you for days to come. Wildsmith pride itself on nutrient-rich formulas derived from bioactive ingredients that make the most of what nature has to offer. The medley of disciplines and use of rich skincare blend to give an incredibly indulgent experience, and the best part is, the cost of the facial is redeemable on products so you can carry on your Wildsmith journey at home.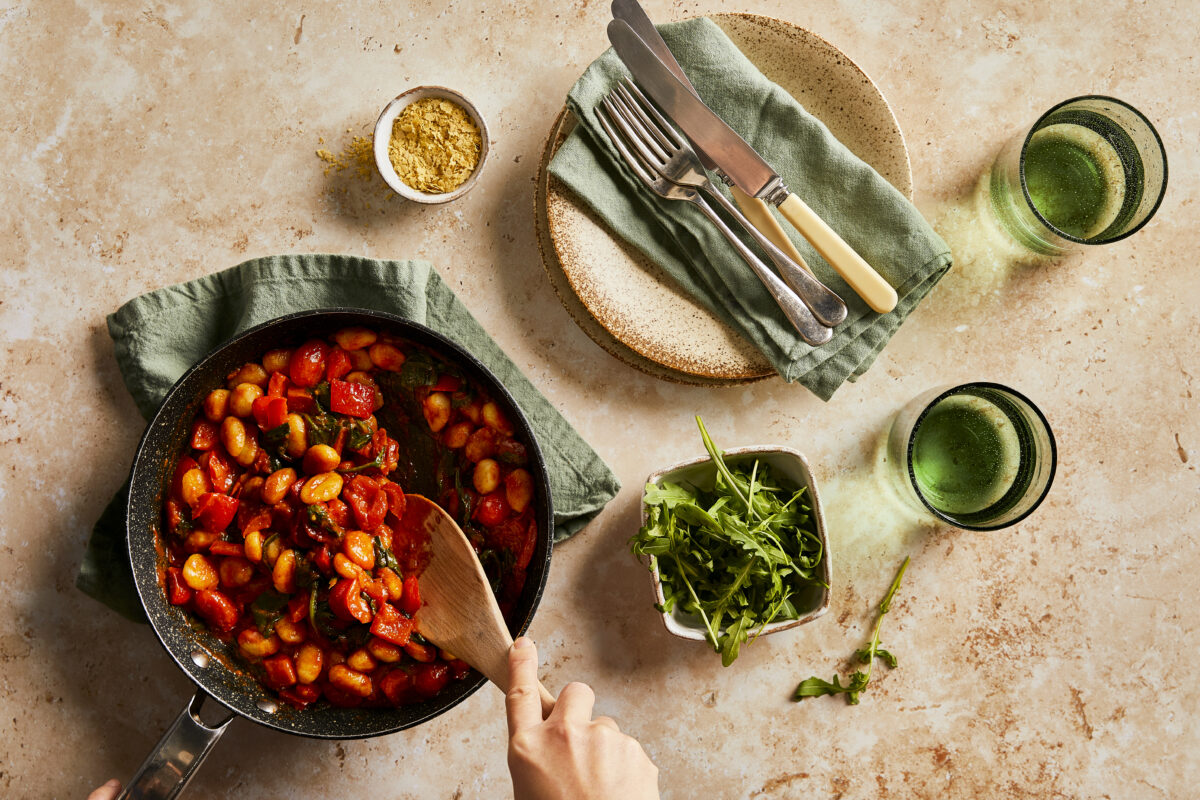 Newness From THE Meal Delivery Service…
Set yourself up for success with Mindful Chef, the healthy recipe box brand with a whole host of new offerings for 2023. Launching a new limited-edition protein shakes and smoothies packed with vitamins, Mindful Chef is venturing into the breakfast and snack department, ideal for your post-workout fuel. Seeing as it's Veganuary, Mindful Chef is dropping 7 new vegan dishes each week for the month to support those taking on the challenge, plus those trying to eat more plant-based dishes. Asian dishes are a firm fave with the Mindful Chef regulars, so they've expanded their Asian recipes with more satisfying broths and bowls of ramen, creamy laksas and crunchy stir-fried veggies. Time is of the essence on weekday evenings, and that's when the new one-pot dishes and tray bakes will come in handy, quick to prep and minimal washing up will be music to everyone's ears! Leading ease and convenience, ordering your weekly box of Mindful Chef is the fail-safe way to ensure you'll stick to eating healthy meals that you'll 100% enjoy!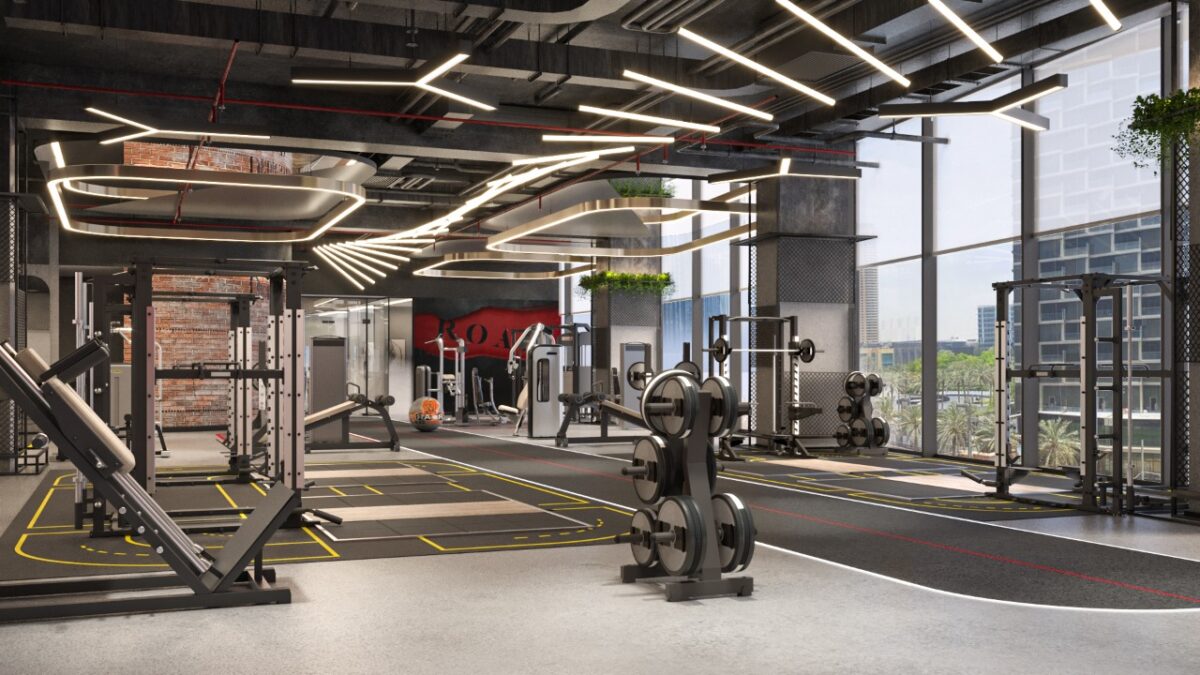 London's Fitness Studio Heads To Dubai…
The London fitness studio ROAR FITNESS is opening its fourth training facility will open in Dubai this January. Founded by Sarah Lindsay aka @RoarFitnessGirl, ROAR DXB is set amidst lucrative residential properties in the middle of Downtown Dubai in the Opera district offering views of the Dubai Fountains and the world's tallest building, the Burj Khalifa. The dynamic gym space is kitted out with all the latest fitness equipment, the multi-functional training space is where luxury details and finishes meet functionality.
The Platform Pioneering Eco Beauty & Home Brands…
Looking for trustworthy beauty brands? Counter Culture Store pioneer beauty, home and wellness brands that don't come at the cost of the planet, people or animals. The online platform features a curated selection of high-performance products that range from body care, skincare, toiletries and haircare to bath products, sleep essentials, tinctures and wellness shots to laundry products, home accessories and kitchen buys, all under the umbrella of sustainability! Constantly on the lookout for the most effective eco products, whether it's plastic-free bathroom supplies or cool underground brands that no beauty editor or makeup artist can live without, this is your one-stop shop for all your needs.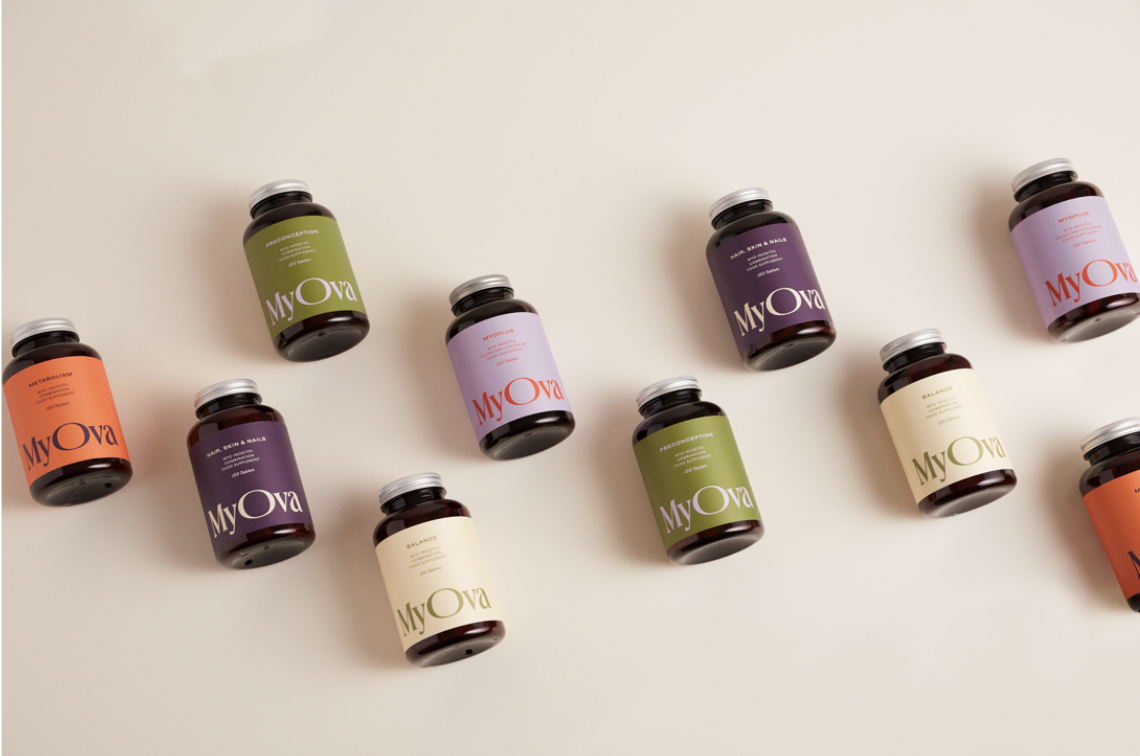 The Supplement For PCOS Sufferers…
A staggering one in ten women are affected by PCOS, an endocrine disorder characterised by ovulatory dysfunction, metabolic changes and hyperandrogenism. These symptoms often manifest themselves in irregular or absent menstrual periods, obesity, insulin resistance, excessive hair growth and acne, all lifestyle hinders that can have a negative impact. MyOva is a supplement brand introducing scientifically-backed formulas that regulate, restore and reclaim the physical and mental well-being of PCOS sufferers. The star ingredient is Myo-Inositol, acting as an intracellular messenger to regulate several hormones including thyroid-stimulating hormone, follicle-stimulating hormone and insulin. MyOva's current range comprises of Myoplus and Preconception, which both utilise Myo-Inositol with additional vitamins and minerals, to target specific health concerns, plus new for 2023 their Hair Skin & Nails, Balance and Metabolism, designed with differing health goals, specifically for PCOS suffers.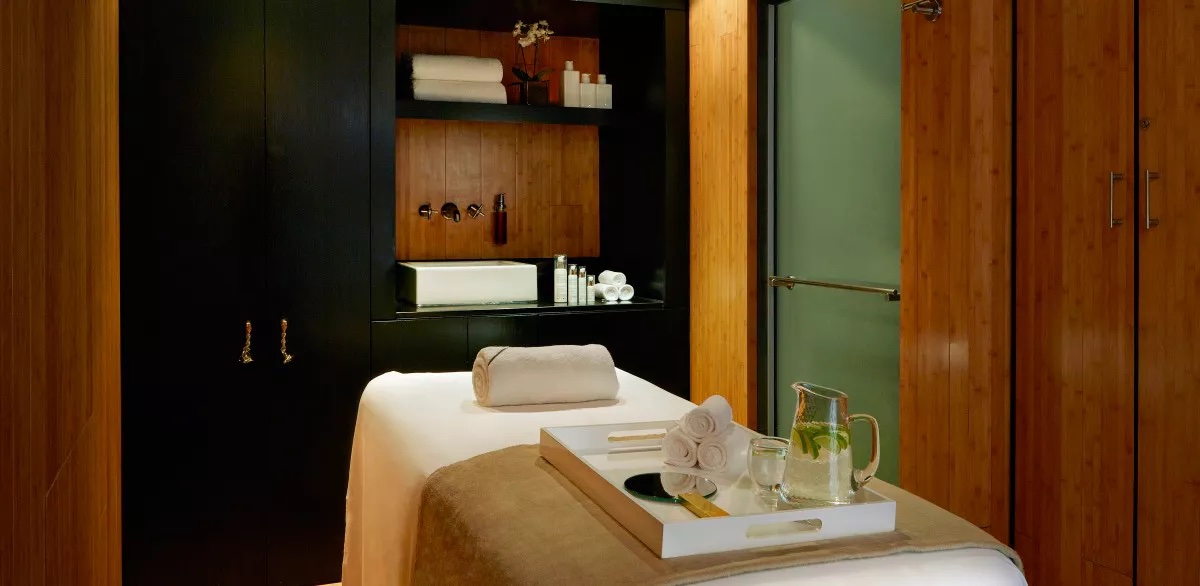 The New Treatment at Rosewood London…
US-based skincare brand Face Place has graced Londoners with its presence at Rosewood London's Sense spa in High Holborn. Their treatments are seriously something to rave about, incorporating the latest in beauty tech that A-listers are obsessed with including Celluma LED therapy, glycolic lactic peels and iDerm! If these beauty buzzwords are foreign to you, essentially what makes Face Place's approach special is their clinical approach to addressing skin concerns, not to mention the incredible results which include improved skin tone and firmness, fewer lines and a clearer, lifted complexion. The Rosewood Signature Treatment is the best place to start, combining skilled extraction techniques with powerful vitamin c and galvanic current resulting in glowing skin, performed by Face Place's expert facialist, Charlotte O'Mahony. From the moment you enter the grand Rosewood Hotel, the experience is delightful, and there's no doubt you'll be blown away by the end result.
The Place To Try Out Bouldering…
Looking for a fun, adventurous way to keep fit? Why not give bouldering at Substation in Brixton a try? The state-of-the-art bouldering experience features an 12m overhang wall that will thrill keen climbers, a circuit board with 50+ moves and new routes are mapped out each week. Aside from bouldering, Substation has a freestyle gym and weights area and a jam-packed class schedule including yoga, hot yoga and HIIT. There's also a 'Family Fun Session' ideal for families with kids over 7 looking for a little extra introduction to the world of climbing. Aside from its fitness offerings, the in-house Substation cafe is the perfect space for socialising with a friend or remote working. If you're yet to try bouldering we can't recommend it enough, your mental strength will definitely be kicked into gear giving this challenging sport a go, which entail gives a real sense of accomplishment at the end!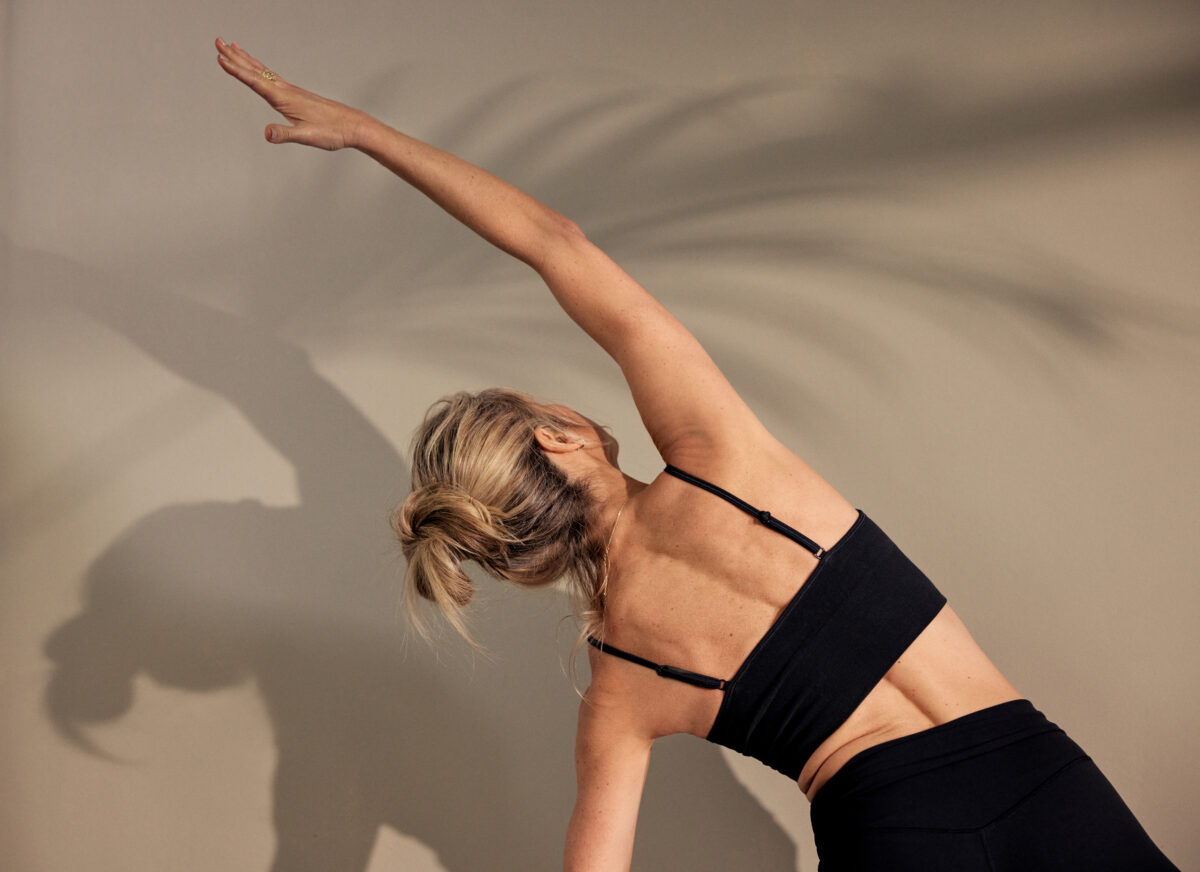 Our Favourite Low Impact Workout Takes To The Mat…
Heartcore's new mat classes bring everything we love about the Heartcore Coreformer Method, that being the intensity, effectiveness and insane endorphin boost, onto the mat with added extras that make it unique. Taking place at the Bayswater location, the studio is heated using infrared to promote anti-inflammatory benefits, improved blood circulation, muscle recovery and detoxification for a deeper wellbeing experience. The dynamic mind-body flow will have you feeling stronger in your body, more positive in your mind and more open in your heart. The classes are either 45 or 60 mins and are in-studio and live-streamed.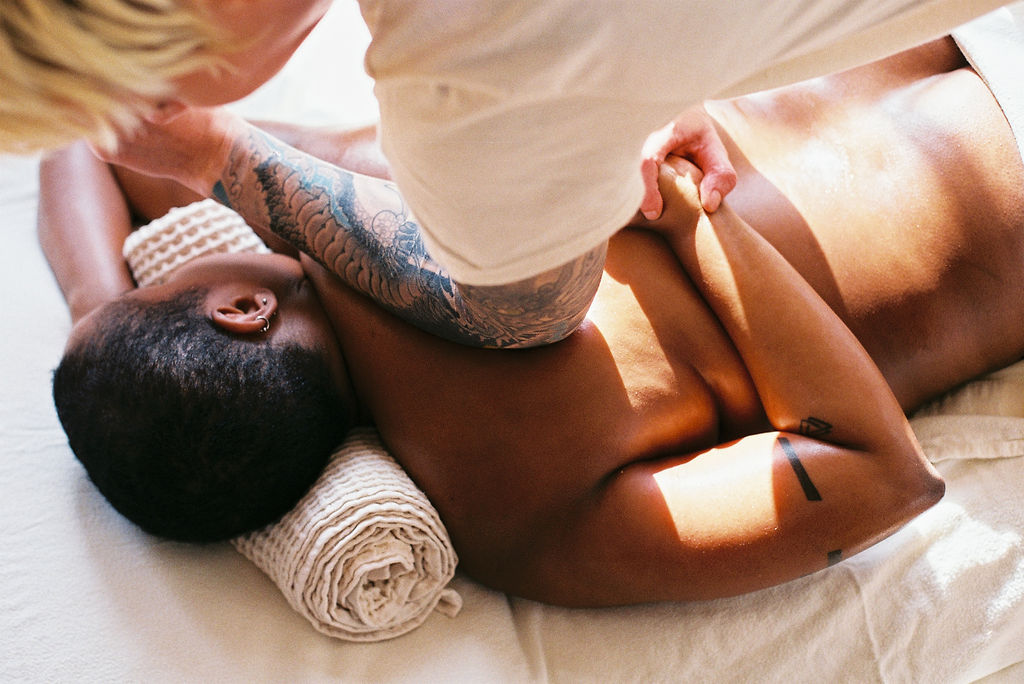 The Experts In Bodywork Have Come To Marylebone…
Following the success of the Shoreditch branch, MASAJ is opening a brand new studio in Marylebone this January. MASAJ are well known for bespoke treatments in their earthy natural studio, using natural linen furnishings, rendered plaster and eco-vinyl floors, giving it an organic feel. MASAJ recruit only the best therapists who align with the strong brand ethos of doing incredible bodywork on anybody…everyone is welcome. Positioned on Paddington Street, the new studio is double the size of the first, meaning more treatment rooms, including a room for 'Pair' couples sessions. The straightforward bodywork menu helps you select exactly what your body is craving, and from there the therapist will be able to sprinkle in tailored elements. MASAJ is not just to restore your body but also to regain some headspace too.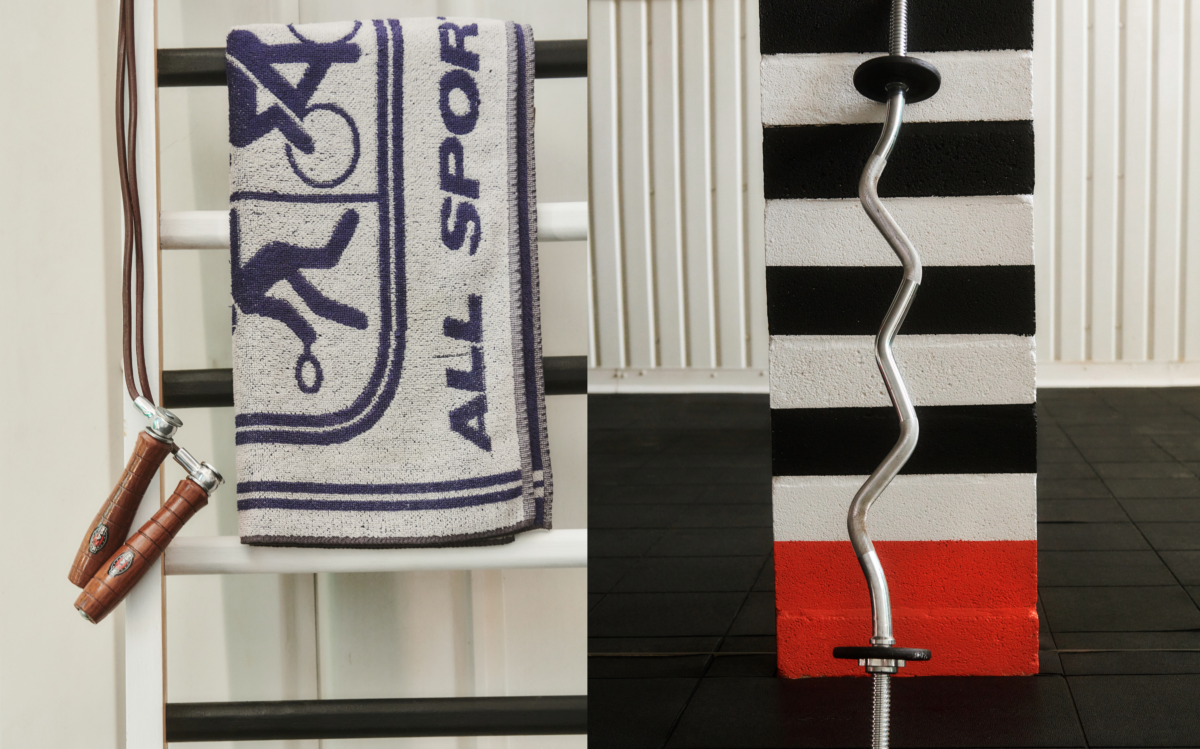 The New Place To Workout…
FIT AS is the new studio based in Leyton that runs on a class basis, with simple yet effective free weight and bodyweight sessions. Inspired by the 1984 Olympics, the interiors give a nostalgic nod to the era. Out of the ordinary to the formulaic studios were used to seeing, FIT AS has a cool aura about it and that is down to the design. From fast-paced, energetic HIIT, Circuit Fit which will test full body strength and cardio stamina, Strong, the strength-based session, Post-Baby, the bodyweight session which will ease you back into training and much more, the classes timetable is dynamic to keep your fitness regime varied and fun.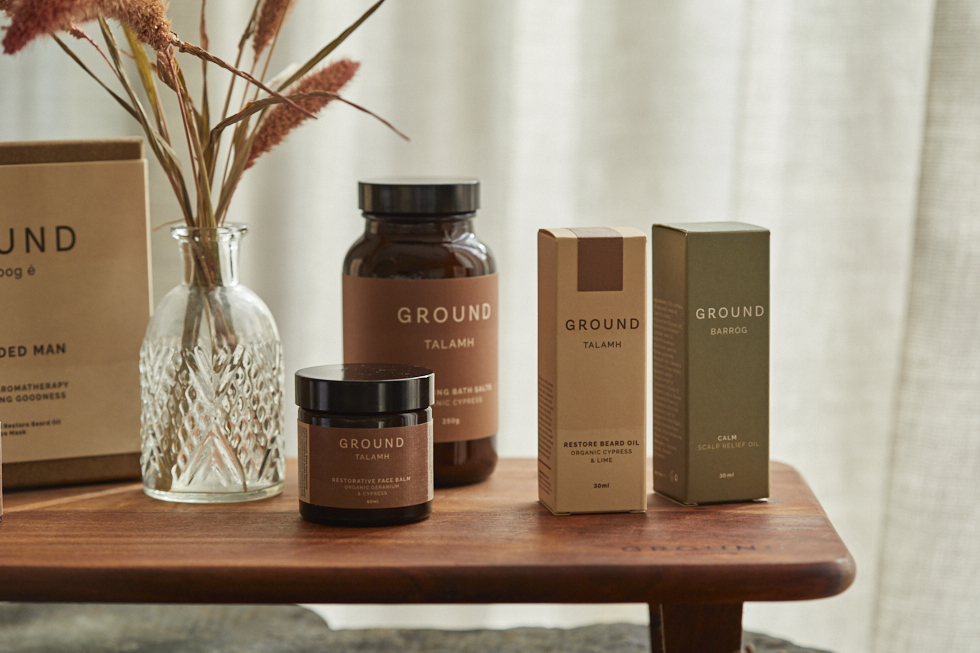 The Nature-Enhanced Spa-Led Skincare Products…
Guests of Lime Wood may have visited Herb House, the award-winning spa dedicated to a rounded and natural approach to wellbeing. Born out of the roaring appraisal of their naturally luxurious treatments, GROUND is the new collection of 100% natural aromatherapy balms and oils for the face and body that soothe and provide nourishment, while helping to bring focus, ritual and intention into daily life. The products harness the essence of the Herb House, with a plant-based approach and a strong focus on bringing relief from anxiety, burnout and menopause.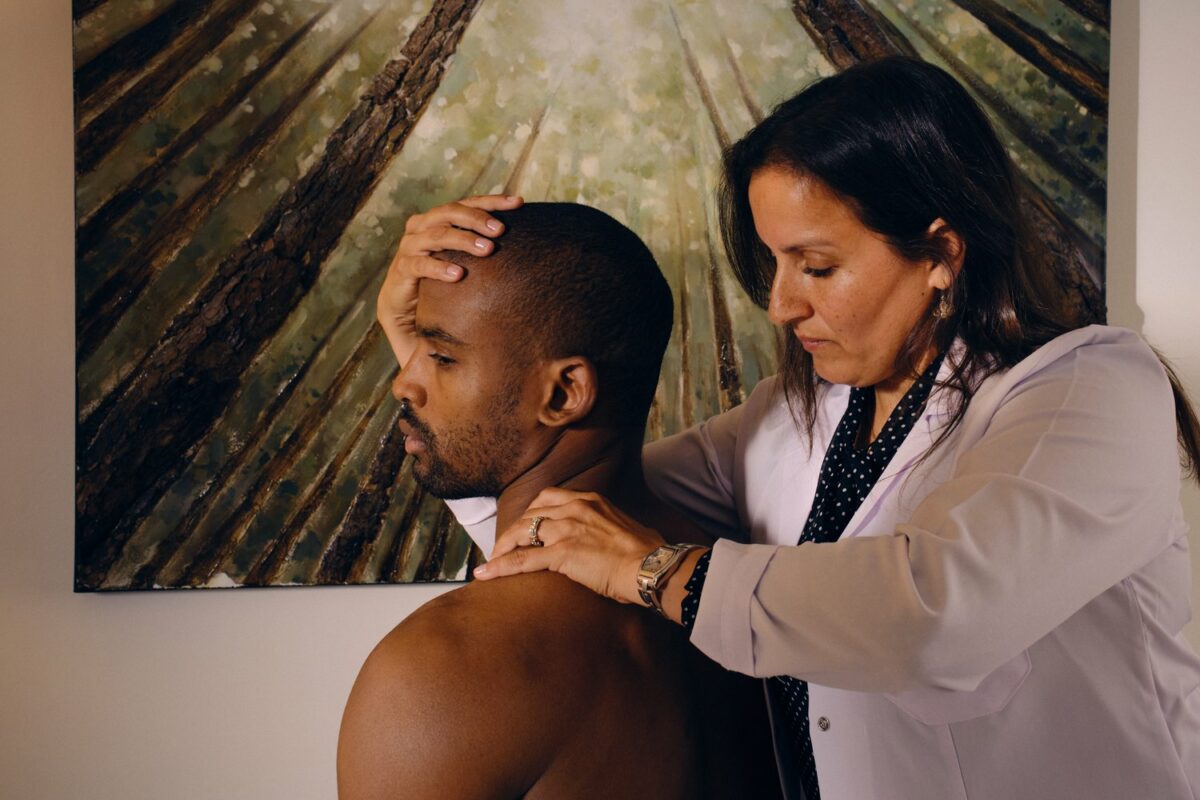 The Wellbeing Clinic Pioneering Cutting-Edge Health Tech…
Just off Regents Street, you will find The Vital Practice, an integrated clinic for enhanced wellbeing therapies and trusted lab services in a beautifully sleek setting. Optimising advanced treatments including Hyperbaric Oxygen Therapy, Osteopathy Services, Photobiomodulation Therapy, Phlebotomy Lab Services and IV Drip Therapy, the clinic is the gold standard of an integrated health space. Their expert therapists are the perfect balance between knowledgeable and intuitive, tailoring each treatment to the client's health requirements. If you're looking to delve deeper into your health and experiment with cutting-edge wellbeing solutions, check out The Vital Practice.
The Authentic Boxing Pop-Up In East London…
Elite boxing club, JAB Boxing, based in Mayfair is running an exclusive residency at The Curtain Club, at London's Mondrian Shoreditch, running from Monday 23rd January to Saturday 18th February. Founder and former England boxing team captain, George Veness, has formed a stellar line of coaches including ex-GB fighters Ruth Raper and Harvey Horn. With an impressive clientele roster, including Jamie Redknapp and Victoria Secret's model Nadine Leopold, JAB Boxing has made a name for itself in the amateur boxing scene, drawing on the heritage of boxing in London's East End. Giving clients access to authentic boxing coaches, to build on technique as well as, have fun and feel empowered through the training philosophy, each session is inspired by a boxing legend such as Sugar Ray Leonard and Marvin Hagler and is programmed to teach the fundamentals and skills that boxers use in their everyday training routines. Following the success of Mondrian Shoreditch's partnership with DOGPOUND, there's no better time than January to launch this much-anticipated collaboration with JAB Boxing, running from the 9th January to the 5th February.
The Place To Drink Mocktails During Dry January…
This January, COYA has dedicated a whole section to mocktails that will satisfy your needs. The intimate dining spot is perfect for a date night in January, with exquisite drinks to accompany equally impressive healthy dishes, without a hangover the next day! The Peruvian-inspired bar is shaking things up with a twist on exotic flavours using non-alcoholic alternatives that still feel elevated and luxurious. The star mocktail ingredient is chicha morada, a traditional Peruvian beverage harvested from purple corn and then brewed. Grown in the Andes Mountains region, chicha morada is lightly fermented and known for its powerful antioxidants and anti-inflammatory. You'll see many of the mocktails feature chicha morada alongside other obscure fruits such as guanabana for a truly authentic Peruvian taste providing that cocktails can still be sensational minus the alcohol! Scoring high in nutrition, quality and taste, the healthy dishes on offer include a traditional Peruvian Pumpkin Papa Seca, a nourishing Quinoa Sofrita and finally a classic Kale y Manchego salad. If you're doing Dry Jan or having a health kick this is one to check out.
The App To Download For At-Home Wellness…
Our go-to online wellbeing platform, Silver Linings LIVE is making it even easier to access their digital library of fitness, nutrition, meditation and more. The new app available on the App Store and Google Play, allows you to livestream fresh content at the touch of a button from your phone or tablet. The holistic health app will include yoga, barre, Pilates, HIIT and core training sessions, to help you get in your daily movement even when you're short on time. The experts leading the sessions make you feel as if they're in the room, motivating you through every step on this way. With nifty features that make it easy to find your favourite classes without spending ages scrolling, this is wellness made accessible to all!
words by Isabelle Shury