From supplements to boost immunity to a new IBS app to help you beat the bloat, here's what's new in the world of wellness this November.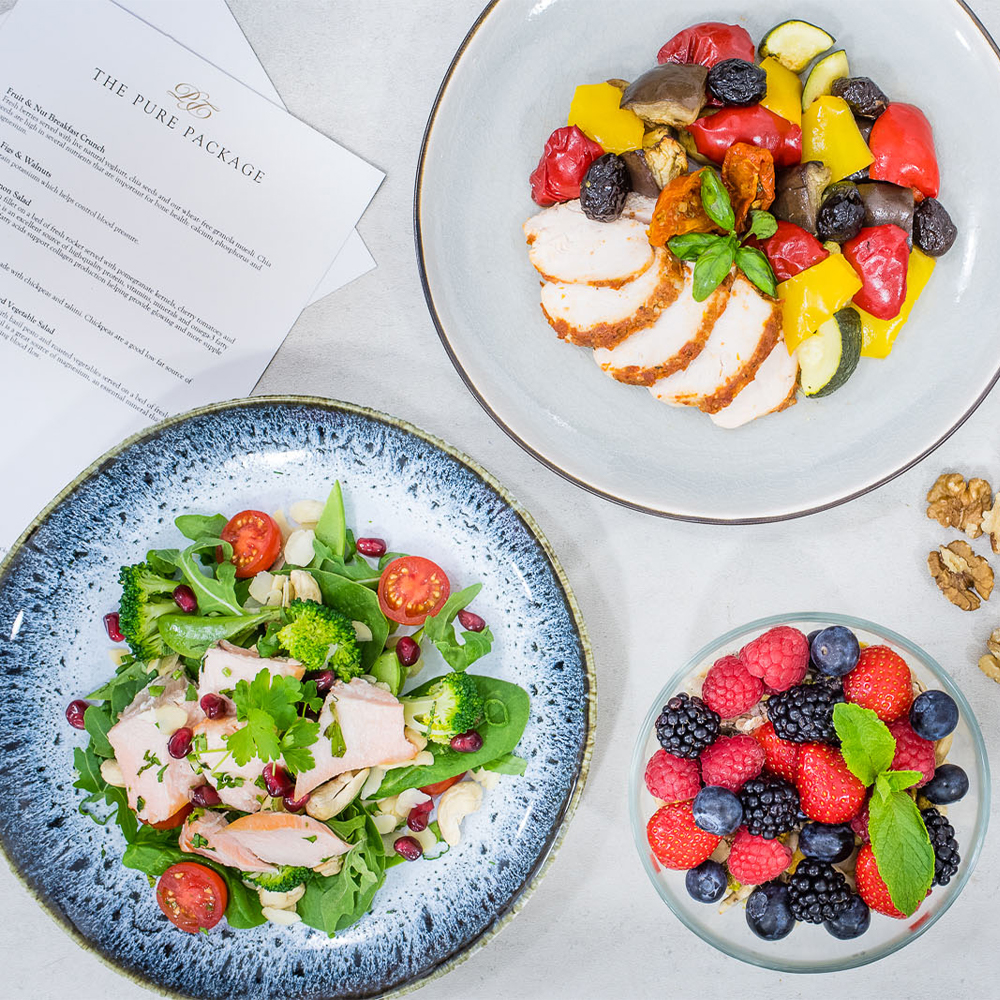 Pure Package
Designed to give your health a mini overhaul through nutritious meals that enrich the gut, Pure Package seek out the freshest foods and finest ingredients to make meal plans that your body will thrive off. The gourmet meal service provides personally tailored plans to assist your wellbeing goals. The newest programme, The 3-Day Reset, is a great introduction to the service, featuring delicious meals such as organic rice bread with rainforest nut butter, roasted butternut and chickpea salad and spiced cod with black bean salsa, that will leave you feeling satisfied and nourished.
Rain CBD
We're no strangers to CBD oils, creams, drinks, we've even munched on CBD chocolate, but a CBD pen was new territory until we were introduced to RAIN CBD. Containing 40% of high-quality broad-spectrum CBD, a carefully tailored blend of organically-occurring botanical compounds known as terpenes and absolutely nothing else, the RAIN CBD pen is the cleanest on the market. The sleek little device is the easiest way to get your quick hit of CBD with no faffing around and is completely non- harmful.
OTO Skincare
Combining high levels of organically grown CBD isolate with powerful ayurvedic Himalayan botanicals and essential oils, OTO new skincare offering is something to get excited about! The new RITUAL and BALANCE range include serums, creams, balms and oil designed to protect, hydrate and repair the skin, delivering optimum results from dawn to dusk.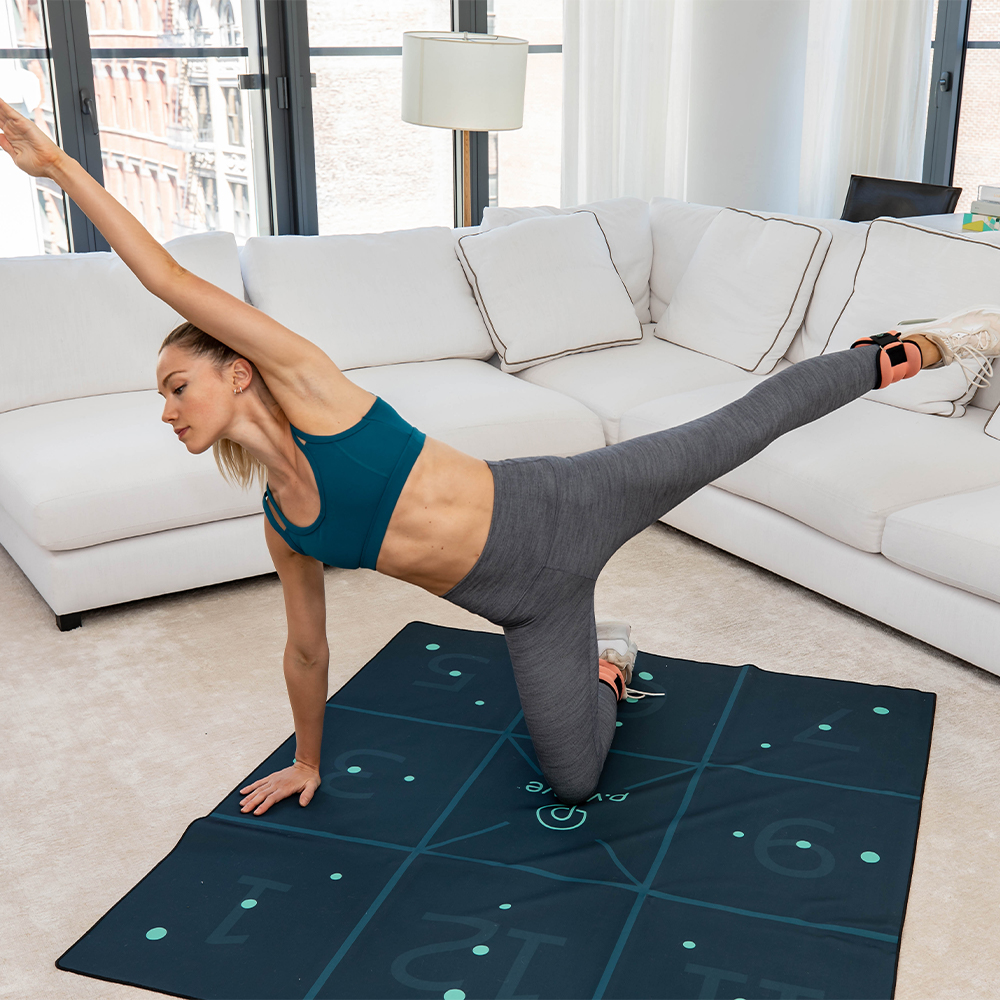 P.volve Precision Mat
At-home fitness continues to be a staple in our everyday lives, and P.vovle are taking their effective home workouts a step further with the new P.volve Precision Mat. Helping keep your form in check and activating the muscles effectively, the Precision Mat helps you advance your workouts. Tune into on-demand P.vovle Precision Mat specific classes through their online platform or incorporate the mat into any other workout to intensify or help guide you more accurately.
Volition Detoxifying Silt Gelee Mask
Debuting their first-ever face mask, Volition, the consumer-led beauty brand's new Detoxifying Silt Gelee Mask. Harnessing Black Silt which is rich in humic acids and bioactive mineral compounds, the mask works as a purifier to help detoxify and balance clogged pores for a deep cleanse. The mask also contains Plant Squalane, Jojoba Oil and Quinoa Protein created the perfect medley for radiant-looking skin.
Equi Immunity
In perfect time for the autumn when our immune system naturally tend to take a dip with the colder weather creeping in, EQUI's new powerful immunity supplement uses a unique synergy of adaptogenic herbs and mycological mushrooms, vitamins, minerals and live cultures, proven to fight off foreign germs. The vegan, one-a-day supplement, also benefits the digestive and adrenal support which in turn will boost energy production, help reduce inflammation and support the cardiovascular system.
MPowder
On a mission to transform the menopause experience, MPowder is the premium supplement that helps women transition through the three stages of menopause. Formulated with plant-based whole food, herbs, botanical extracts and vitamins, each powder is carefully designed to optimise the body and mind, to assist you through the hormonal changes you will undergo. Disrupting a space dominated by generic 'menopause multi-vitamins', the first powder, 'Peri-Boost' is tailored to women going through peri-menopause and targets skin health, hormone balance, temperature regulation, vitality and mood.
Leapfrog Remedies
Boosting immunity is top on the priority list at the moment and Leapfrog's new immune support supplement utilises natural lactoferrin to help protect the body through its potent anti-viral and anti-bacterial properties. The chewable citrus flavoured tablet harnesses 250mg of pure, natural lactoferrin along with zinc and Vit C for an added boost of vitamins.
TALA SkinLuxe™ Collection
Industry disruptors, TALA have launched their brand new collection SkinLuxe™ which is a gamechanger in the activewear department. Known for creating flattering, sustainable and affordable pieces, TALA's newest edition takes quality and style to new heights. In a buttery soft, lightweight, stretchy fabric, the 7-piece collection sculpts and contours the body, making you feel invincible!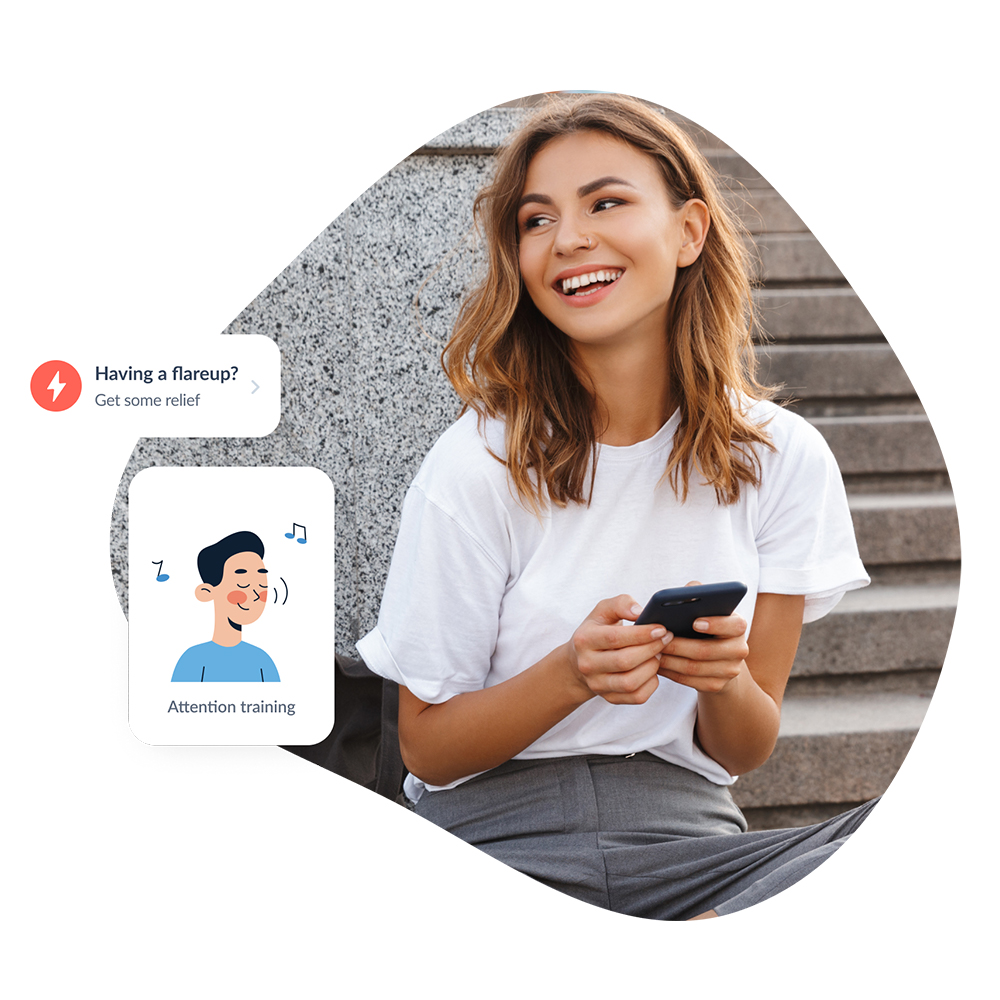 Zemedy
One in seven of us are affected by IBS, an issue where many suffer in silence. Zemedy is the first evidence-based app using Cognitive Behavioural Therapy, to empower people to effectively deal with stress and anxiety that can impact gut health, manage their condition privately and relieve the symptoms at any time straight from their fingertips. Providing an easily accessible personalised IBS care, Zemedy will lead you to a happier and healthier life.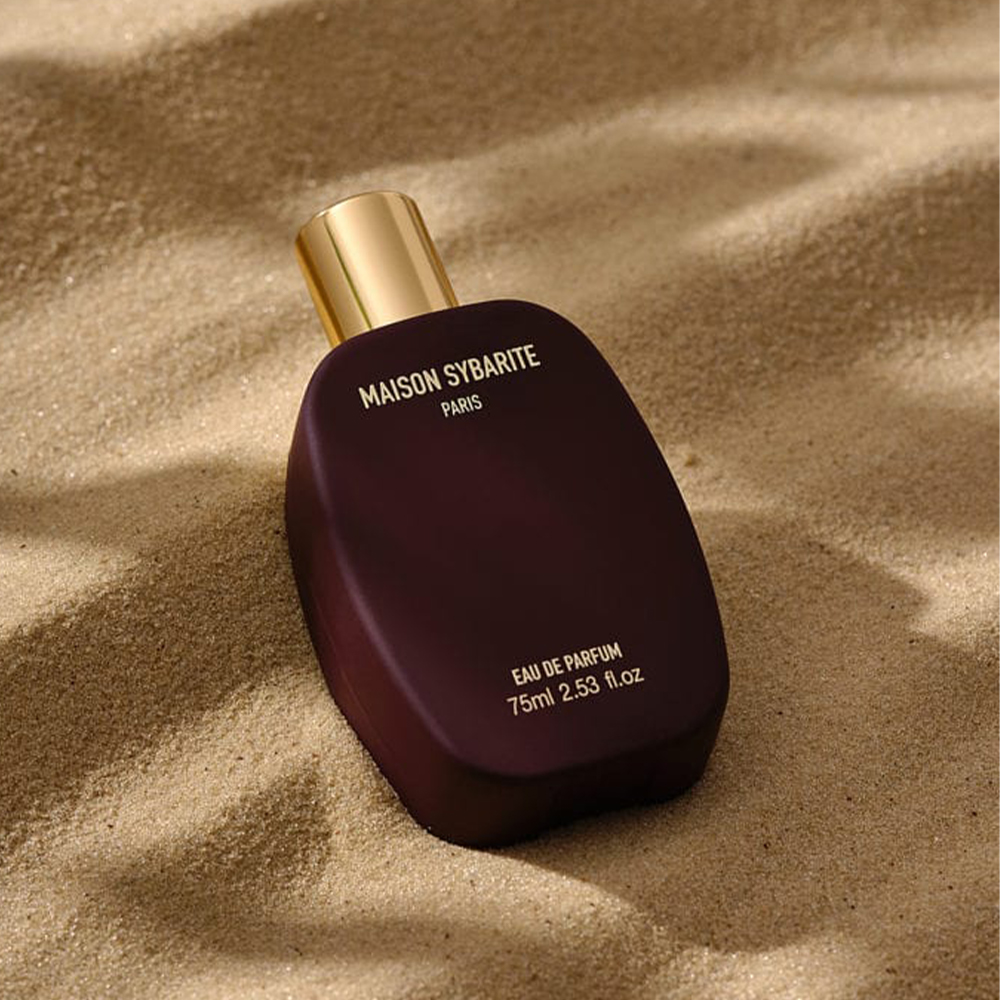 Maison Sybarite
Proudly leading the next generation of perfume towards clean beauty, Maison Sybarite has created the first-ever water-based fine fragrances. Showcasing an array of scents from deep woody notes to spicy florals and earthy oud aromas, the range puts a rich modern twist on traditional fragrance. Using water plant emulsion aqueous formulas the innovative, luxe brand is alcohol-free, non-sticky, persistent, and is committed to quality and sustainability using environmentally-friendly methods.
SKIN BAR
Health guru, Rosemary Ferguson and skincare extraordinaire Teresa Tarmey have teamed up to create the ultimate skin-boosting juice bar! Big believers that skin health goes beyond the surface, their menu of fresh cold-pressed juices are tailored to your skin's needs, whether you're in need of an anti-inflammatory boost, a dose of hydration or a rejuvenating lift, they have got you covered, in the most delicious way possible! Pop down to the Skin Bar in Notting Hill or Belgravia for your skin-enhancing juice fix.
Wo Skincare
Ultising technology to give you unique skin diagnostics, Wo Skincare is brand with beauty and brains. Wǒ is built upon the desire to create an all-inclusive self-love skincare community, rooted in holistic wellbeing and backed by scientific research from leading skin biologists. Taking your age, ethnicity, lifestyle, diet and environment into consideration, Wo Skincare recommends products that will give your skin the best results.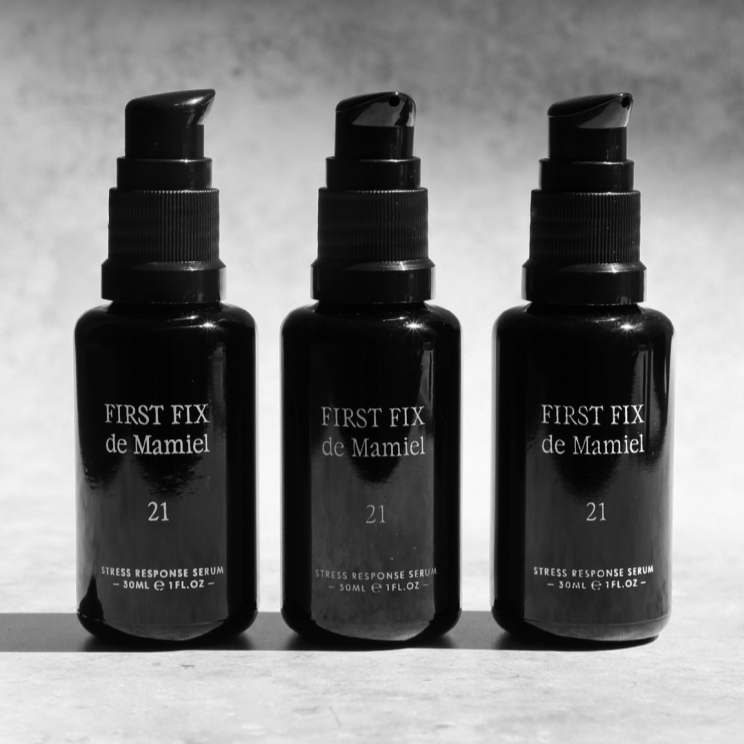 First Fix – de Mamiel
There is no doubt that stress has a huge impact on our skin and to combat this, skin guru Annee de Mamiel has created First Fix. Using the proven power of aromatherapy, First Fix first helps address the impact of stress on an emotional level. Formulated with the unique Cortisol Resilience ComplexTM blend which includes Rose, Cape Chamomile, Vetiver and Sandalwood, First Fix communicates through the process of inhalation to the limbic system, or the emotional brain, an act which triggers changes in the way we feel.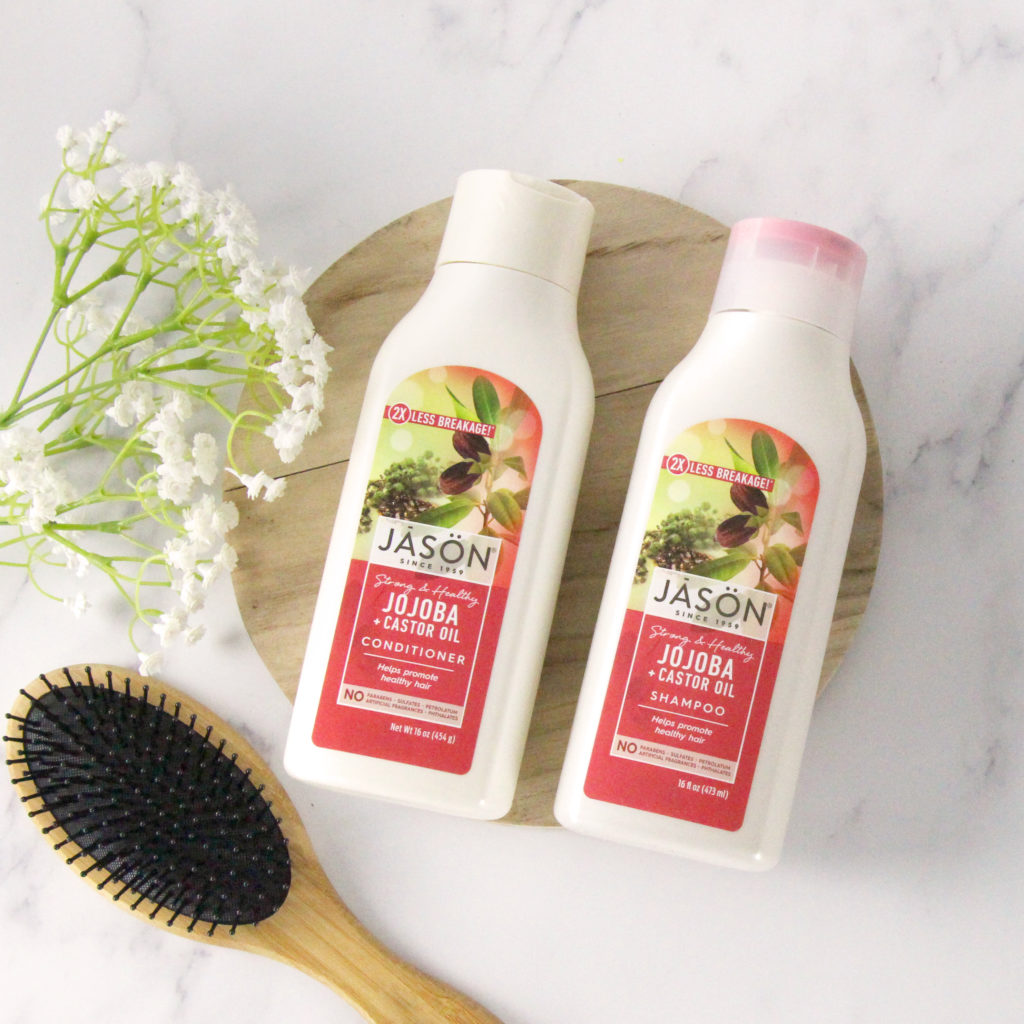 JASON Haircare
Harnessing the power of nature, JASON is the haircare brand boasting botanical extracts, vitamins and proteins, through their reformulated, new and improved range of haircare. Designed to refresh and restore, the entire range is free from sulphates as well as biodegradable, vegan and cruelty-free. Pioneers of safer, wholesome personal care, JASON is designed to give you healthier hair with every wash.
words by Isabelle Shury
---
READ MORE
---
Jennifer Aniston Loves Ashwagandha – Here's How It Can Help You Stress Less + Sleep Better