The world of wellness is hotting up for summer with new and exciting launches! From the fitness studio taking over Ibiza to restaurants opening up in the capital, new wellness brands launching and collaborations that will take your wellbeing to the next level…here's what's new this June!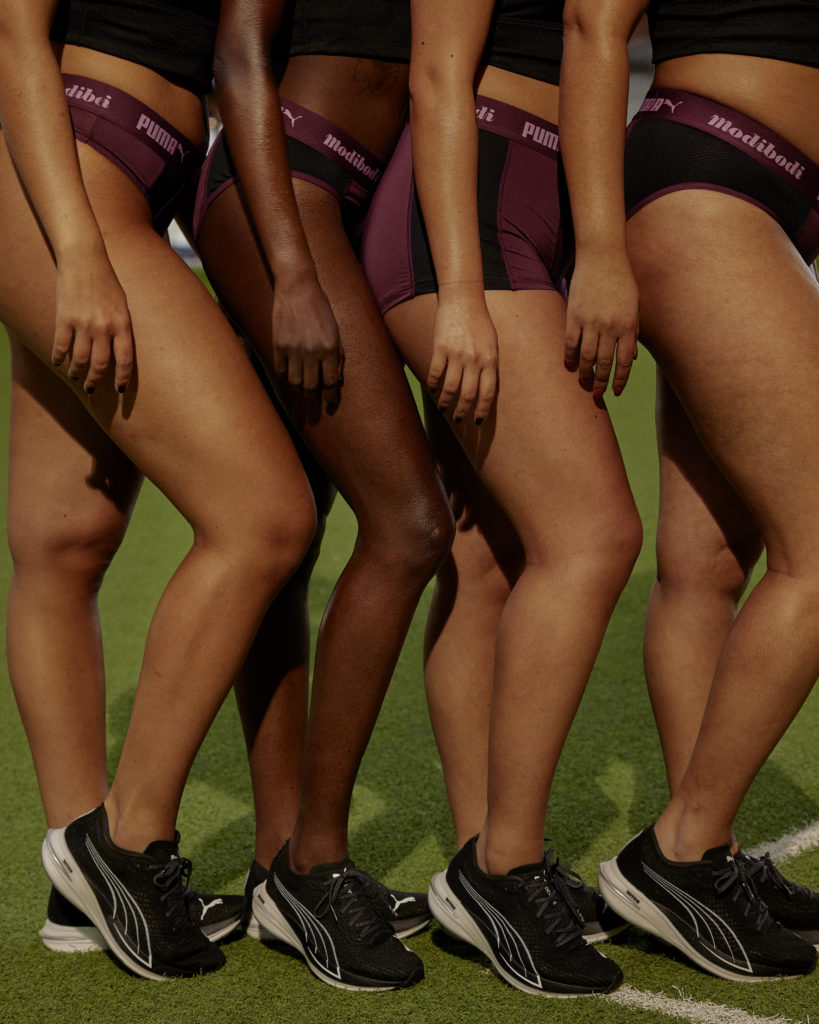 PUMA X Modibodi Leak-Proof Active Underwear
1 in 2 girls are quitting sport due to periods, PUMA and Modibodi are on a mission to change this with the new range of leak-proof active underwear. Replacing the need for disposable pads, liners, and tampons, the underwear uses Modibodi's proprietary Modifier Technology™ which wicks moisture and sweat, locks away fluid and odour and keeps you feeling fresh and dry, without the discomfort of disposables. Whilst the aim of this collab is to encourage women, especially young girls, to go about their normal sports activities with no qualms during their time of the month, there's also a big positive environmental impact, making this collection a winner on all fronts. Banishing the stigma that you need to sit on the sidelines during your period, PUMA and Modibodi's mission and product is an important step in the right direction of normalising menstruation, providing comfort and care without having to worry about leakage, odours or exposure!
Design District Canteen
Housing six innovative food vendors, The Design District Canteen is London's contemporary food hub serving food from around the world! Located in the creative hotspot, Greenwich Peninsula, the vibrant food hall is like stepping into a modern jungle, blurring the boundaries between inside and outdoors with greenery draping and floods of natural light…The tree canopy is definitely the place to grab a table, overlooking the mezzanine oasis. Bringing the exotic tastes of Mexico, Venezuela, Kolkata Malaysia, America and our hometown, Great Britain under one plant-filled roof, Design District Canteen have nailed the ideal street food hub to enjoy with friends! You'll struggle to choose between the vendors as the dishes are mouth-wateringly good. To give you a helping hand we loved the Nasi Kerabu served with a herb-infused blue rice bowl and sambal aubergine from Eat Lah and another honourable mention to Hermanos Taco House's cajun sweet potato burritos!
BAST
Creators of the hero body care range specifically formulated for fitness enthusiasts, BAST is the luxury Scandi that helps you form habits with a rewarding routine. Fusing health and wellbeing with natural-based skin and body care, BAST offers a selection of pre and post-workout products that contain ingredients that complement an active lifestyle. From body creams that heal hard-working skin with arnica flower extract, to the multi-tasking head and body wash that promote restoration using Aloe Vera juice and Sage essential oils, the products are designed to be both functional and pleasure-seeking with a premium standard. In addition to the body and shower care, there is also BAST UTILITY, which keeps your activewear, equipment and the space around you feeling clean and refreshed. Including a Utility Spray, Detergent and Universal Cleanser, BAST has looked at every angle to keep your body and everything you need in check so that you can focus on your workouts!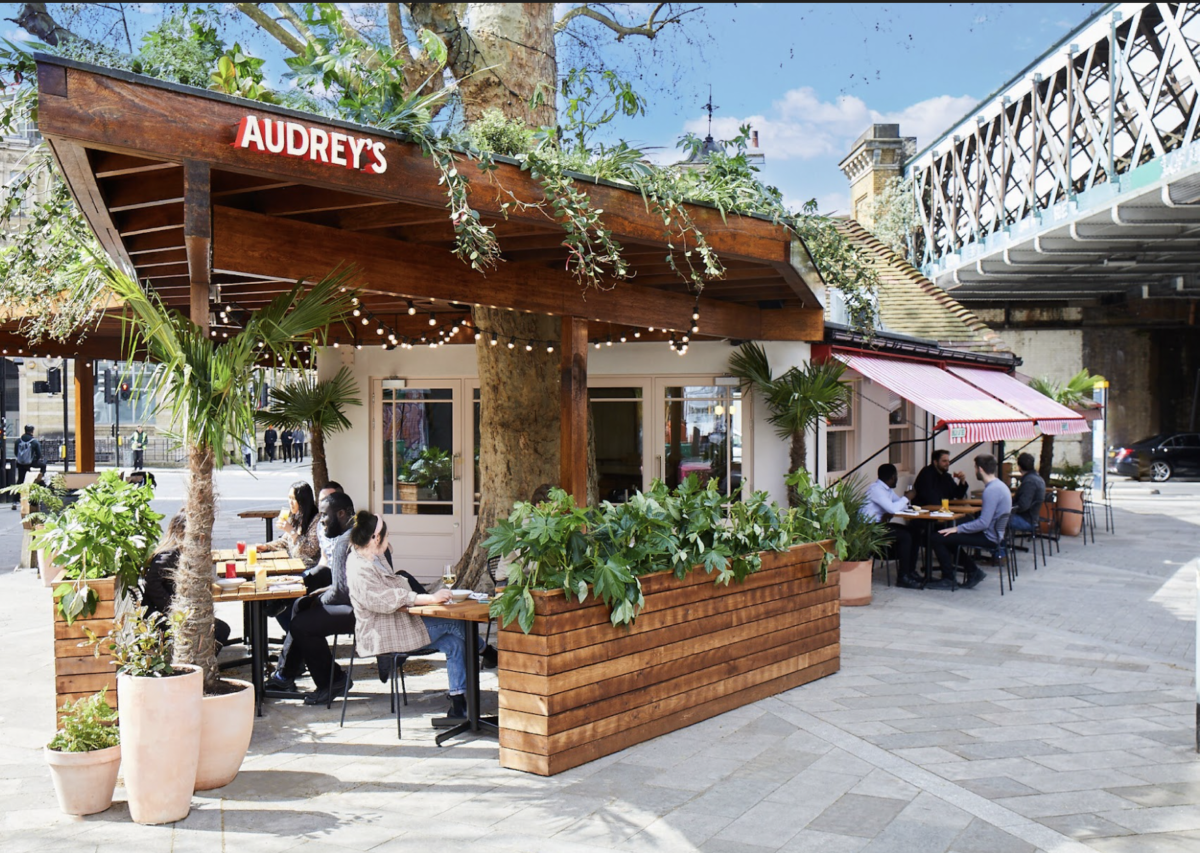 Audrey's
From the brains behind Flat Iron Square, Audrey's, the new chic all-day cafe bar has opened its doors in London's food hub, Bankside, just a stone throw away from Borough. Serving seasonal dishes from its bright open kitchen, Audrey's welcomes diners from breakfast right through to dinner. Audrey's British partners play a big part in the success of the dishes, not only do they provide unmatched quality products but it's also a way greener way to dine, win-win! This doesn't stop at the food, Audrey's divine drink selections, including everything from coffees to cocktails, will feature exceptional organic and biodynamic beverage brands, with the sustainable and carbon neutral credentials that they value highly. The outdoor seating has to be one of the best al fresco experiences in the city, providing an escape from the hustle and bustle in the little oasis that is adorned with greenery! Whether you experience the relaxed atmosphere the space has to offer or you opt to grab and go, the food will not disappoint. The classic menu varies from rhubarb crumble porridge to a bbq mushroom toastie to courgette with lemon and butter beans to name a few!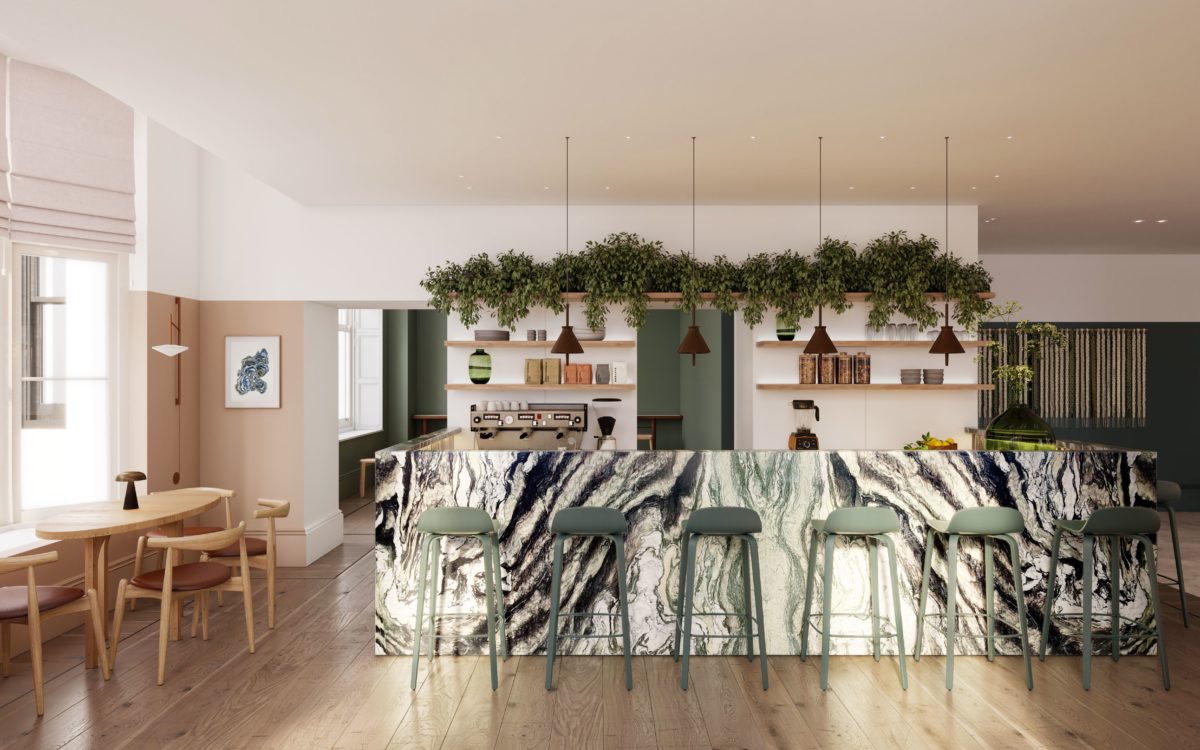 Yeotown Queen's Garden
Yeotown, the home of complete wellbeing, has launched a second restaurant in Paddington, Yeotown Queen's Gardens. Inspired by a holistic approach to healthy living, Yeotown run award-winning retreats that cultivate their 'Yeotox' philosophy. The menu has a clear Californian influence, with endless options that are free from dairy, meat, refined sugars and gluten. Positioned inside the Inhabit Queen's Gardens Hotel, the space is beautifully lit by natural light and the interiors have been decorated with a fresh, earthy aesthetic, much like the food. The menu presents a selection of beautifully plated and nutritionally-led breakfast, lunch and dinner options, with a creative play on ingredients. This is the kind of food which tastes sublime and makes you feel incredible. The chia and oat waffles served with berry date coulis and caramel sauce were tickling our fancy, along with the eggs benedict with cashew vegan hollandaise sauce, the citrus crusted salmon and the vegan burger packed with beluga lentils, quinoa, walnuts, beets and carrots!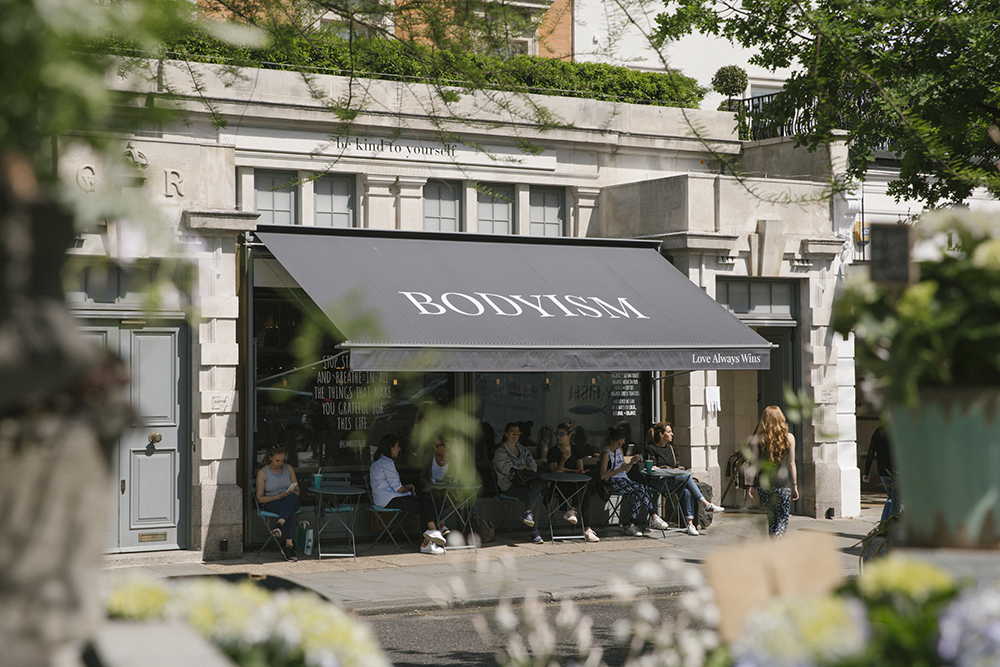 Bodyism X Effect Doctors
Bodyism has partnered with the Effect Doctors to offer clients their advanced, one-off treatments every 1st and 3rd Saturday of the month exclusively at the Westbourne Grove location. To fill you in, The Effect Doctors are a team of highly trained experts and NHS-trained medical professionals led by Dr Jeff Foster and Dr Fionnula Barton that specialise in proactive healthcare, hormone testing, IV supplementation and Aesthetics. Bringing their incredible expertise to West London's home of wellness, Bodyism is excited to welcome guests to The Effect Doctors' elevated wellness experience which combines a holistic wellness approach with science in a beautiful setting which is far from clinical. Whether you need aid in recovery or support to help you reach your health and fitness goals, this team of experts will provide proactive health care treatments with clear guidance as to why they will be effective for you personally. The Effect Doctors are also on hand to administer intravenous drips, helping you find you're perfect supplement cocktail from the Jet Lag Reset, Under the Weather NAD+ Infusions and Fat Burner. Bridging the gap between medical services and wellness hubs, we couldn't think of a better place than Bodyism to experience these advanced treatments that will enhance your wellbeing.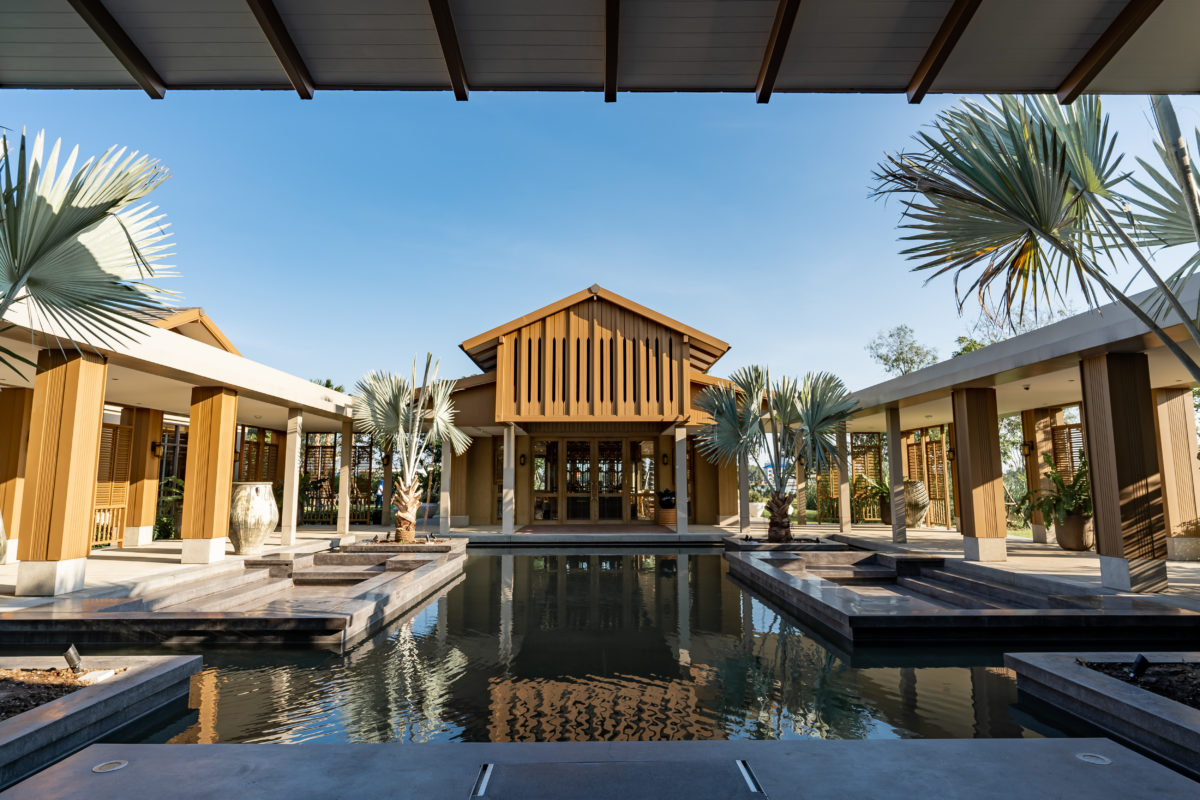 RAKxa Wellness
RAKxa is the travel destination that will completely transform your wellbeing. Perched in Bangkok's preserved 'Green Lung', RAKxa is protected by the jungle-clad island on the Chao Phraya River. The integrative wellness and medical retreat in Bangkok have newly launched a series of new Authentic Eastern Programmes where tradition, technology and nature intertwine, to offer a hyper-personalised journey with care and advice from expert medical doctors and traditional medicine gurus. Blending Eastern therapies with Western scientific advances, the three holistic wellness programmes include Sens; Rest & Reset and Cleanse & Purify, each focusing on different goals with both physical and mental health at the forefront of the series. The facilities at RAKxa are outstanding, it really is a mecca for all things wellness, think floatation pods, IV drips, Tibetan bowl sound therapy, a medical gym, Chinese meditative cupping and expert-led Tai Chi to name just a few of the experiences on offer. Nutrition is also an integral pillar in the new Authentic Eastern Programmes, your meals will be set by the in-house chefs who put an emphasis on detoxification through selected ingredients. When you're taking a break from your treatments and activities, the resort is the ideal place to relax and enjoy the all-natural surroundings, there's no doubt you'll leave fully rejuvenated.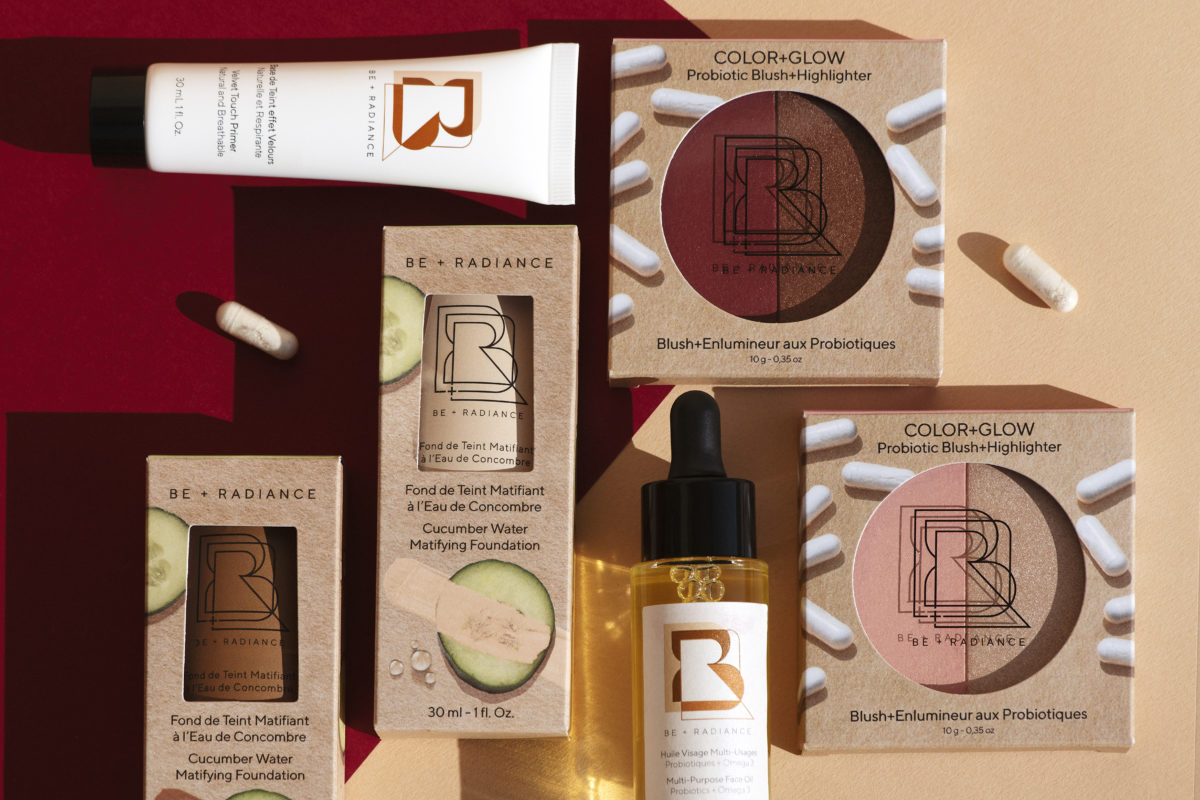 BE+RADIANCE
First of its kind, BE+RADIANCE is the newly launched make-up brand with active probiotics and superfood ingredients designed to promote healthy skin and support its microbiome. Founded by ex-L'Oreal and Sephora team member, Aïmara Coupet, BE+RADIANCE strives to bring inclusivity to the beauty world. Coming from a multi-racial background, Aïmara's ethos is to provide make-up for everybody that doesn't comprise in any way. So what is it that makes BE+RADIANCE different…The products contain probiotics encapsulated using a unique technology to benefit your skin and feed the 'good' bacteria. Much like what we put in our body, what we're putting on it also had a huge impact. The range includes a variety of powder + highlighter duos, foundations, blush + highlighter duos, primer and facial oil, all of which are enriched with the wonder probiotics which let the skin breathe, and reinforce the skin's barrier to protect from polluters and help strengthen your microbiota. The products have been very well received by those with sensitive skin who have glowing reviews and skin to match!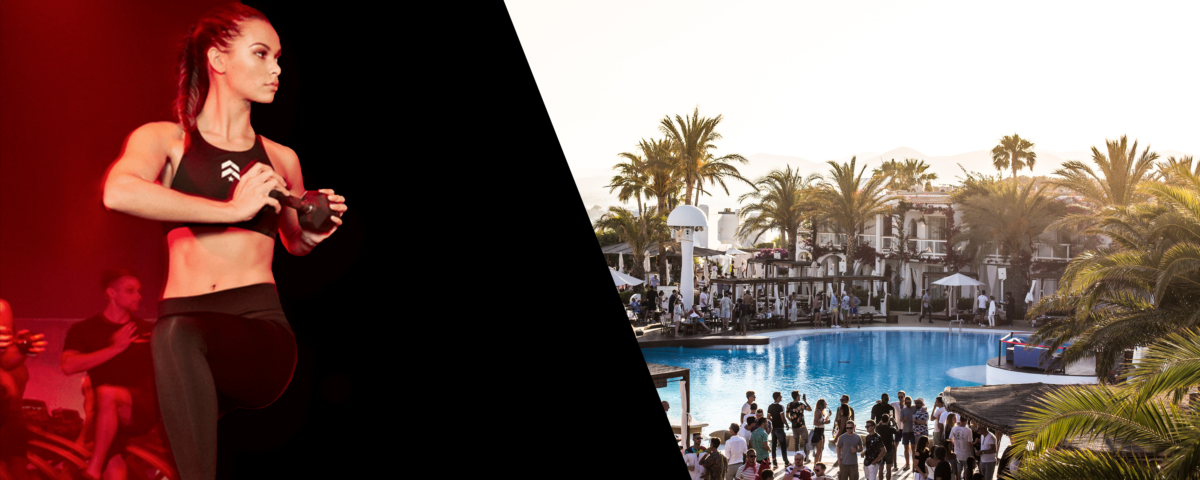 Barry's X Destino Pacha Resort 
If you love Barry's and you love Ibiza, you're in for a treat…This summer, the original strength and cardio interval training workout, is heading to the White Isle for a first-of-its-kind partnership with Pacha Group, bringing the world's best workout to Destino Pacha Resort for a 6-week residency kicking off on the 23rd July! Jetting off their world-class UK instructors to run the daily classes, the sessions will follow Barry's signature HIIT workouts with the same renowned high energy. If you're headed to Ibiza this summer you can purchase a class and HERMOSA shake pack plus you'll be treated to complimentary access to the hotel's Day Club, including sunbed and towel, for those who want to unwind poolside after class. For those wanting to train and stay, Barry's guests will be entitled to an exclusive room rate! If Ibiza isn't on your hit list this summer do not worry, you'll still be able to experience a taste of Ibiza with themed Barry's x Pacha Destino classes running weekly across designated studios every Friday evening.
The Andronis Wellbeing Path
Luxury boutique hotel, Andronis on the Greek island of Santorini has announced the launch of their brand-new wellbeing retreat, The Andronis Wellbeing Path, aimed at harmonising the mind, body and spirit. This bespoke style of retreat allows you to curate your perfect wellness days filled with kundalini dance, postural alignment therapy, the Caldera hike, Vinyasa flow, nutrition cookery classes, body scan meditation, kneipp pool walking and stretching. Run by their newly appointed spa director, Carla Sage, who is acclaimed in the wellness travel space, this retreat has a unique focus on aftercare and longevity, taking rituals with you on departure. All guests have communication with their spa and wellness expert for 90-days following the retreat which ensures new practices and healthy habits learned and developed during the Andronis Wellbeing Path are implemented long-term.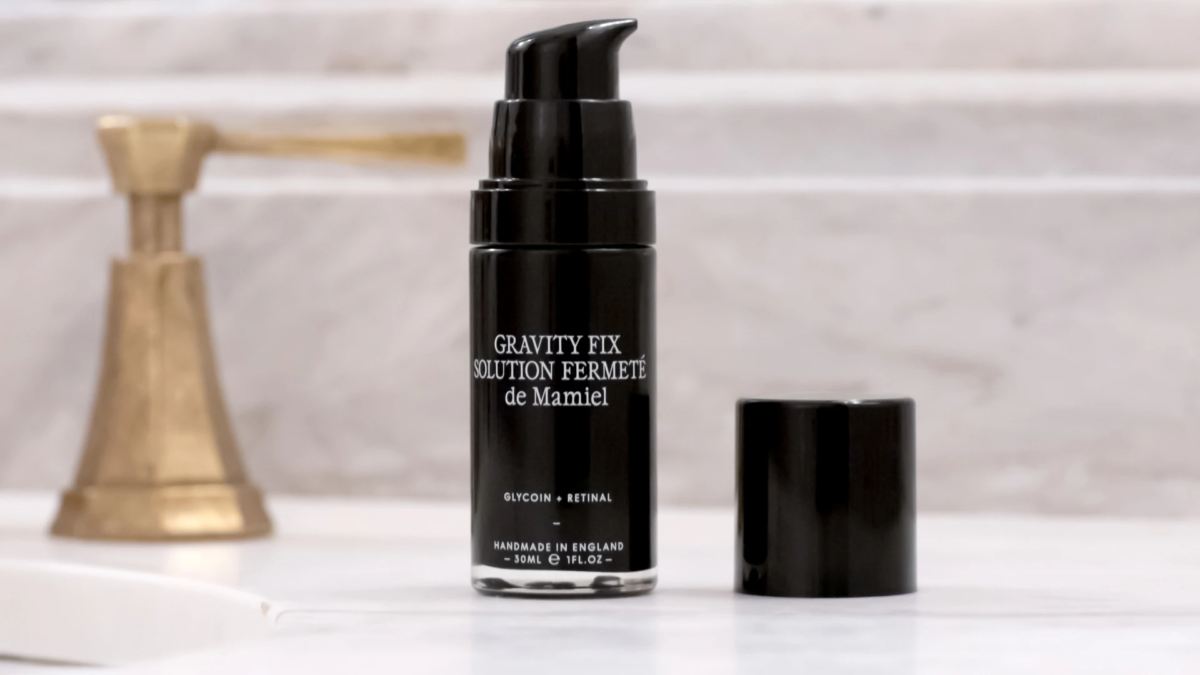 Gravity Fix, de Mamiel
New to de Mamiel's mix of incredible skincare products is the Gravity Fix. 10 years in the making, the Gravity Fix came into fruition as a means to combat the signs of stress on the skin. Stress has a negative effect on the glycation pathway causing degradation of collagen and elastin which simply put causes loss of tone and firmness in the skin. Gravity Fix is a stress response serum that specifically targets this pathway, helping to rebuild the skin through targeted restorative and redefining. Using ​​an all-natural combination of green biotech, plant actives and extracts, Gravity Fix includes Glycoin, a natural stress protection molecule which helps reactivate cell energy as it smooths and re-densifies. This groundbreaking formula is a first of its kind, using Annee's East meets West clean clinical approach to harness the power of aromatherapy to actively reduce the impact of stress, instil a sense of grounding calm and gently restore skin to its glowing, hydrated and balanced best.
words by Isabelle Shury