From supplements on subscription to sustainable activewear here's what's new in the world of wellness this August.
Calling all veggie, vegans or those trying to cut down on their meat consumption…The Unbelievable ALT Meat is here to satisfy your meaty cravings! Delivering delicious taste, texture and versatility, The Unbelievable ALT is a blend of plant proteins mixed with a handful of other tasty natural ingredients, no preservatives, e-numbers, animals or unwanted/unheard of ingredients in sight! Choose from chicken, beef and lamb alternatives.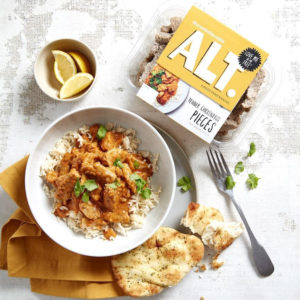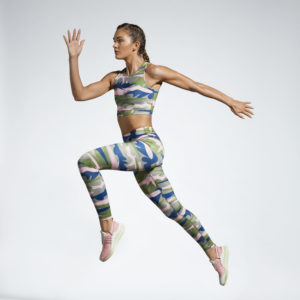 Scultura is a luxury activewear brand putting sustainability first. Made using ECONYL®, a fabric made from regenerated yarn that would have otherwise been disposed of, their collection of beautiful activewear ticks all the boxes for style, functionality and quality. Trailblazing the way to make eco-activewear the new norm, Scultura will make you feel great physically and consciously.
Optimising female health, beauty and wellbeing, Equi's new EDITIONS range is the secret to achieving glowing, healthy and youthful skin. The beauty boosting ingestible capsules use a powerhouse blend of ingredients renowned for their brightening, regenerating and anti-ageing properties. Both the GLOW EDITION and the BEAUTY OIL EDITION contain potent, high-quality ingredients to produce visible results.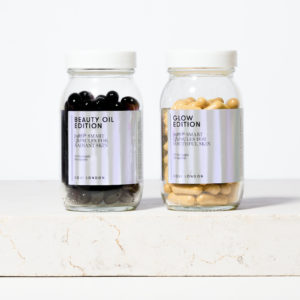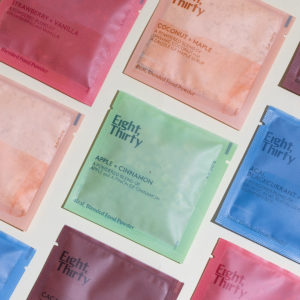 Transform your breakfast with Eight Thirty's new delicious range of natural food powder shots. Blended with 100% natural ingredients, the five flavours include Strawberry & Vanilla, Coconut & Maple, Acai, Blackcurrant & Blueberry, Apple & Cinnamon and Chocolate, all of which are packed with vitamins and minerals. Perk up your porridge, yoghurt or smoothie by mixing a sachet in and voila…the perfect nutritious brekkie.
Putting your wellbeing first, Feel's subscription-based eco-friendly vitamins are designed to keep your health in check. The multi-formula contains 33 synergistic essential vitamins, minerals and botanicals, from Vitamin A to Reishi mushrooms, geared towards increasing energy, aiding sleep, improving skin, hair and nails, boosting immunity, aiding digestion and strengthening bones.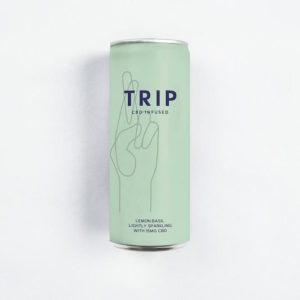 Lemon and Basil TRIP CBD Infused Drink
The latest flavour addition to TRIP's range of CBD infused drinks is Lemon Basil. Encapsulating summer in a can, the new blend is bursting with citrus flavours with a basil twist. Infused with 15mg CBD, Lemon Basil is also powered by ginseng, l-theanine and chamomile, delivering authentic functionality in a vegan, gluten-free formula with no added sugar.
Lion Mane Extract Powder by Nature's Antidote
New to Nature's Antidote's collection of modern twists on ancient remedies is their Lion Mane Extract Powder. Classified as a natural nootropic, the key ingredient used is the 'smart' mushroom, which promotes brain nerve growth and helps to improve the function on the brain. Grown organically, you can mix the powder into your porridge or smoothies.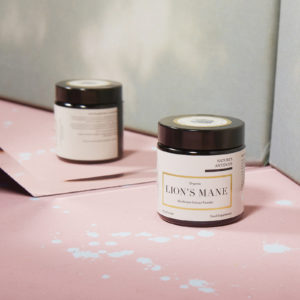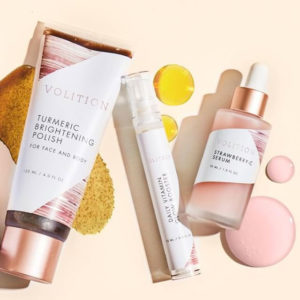 Volition is the consumer-led, clean beauty brand making beauty dreams a reality! Filling in the gaps of your perfect skincare routine, Volition are open to your suggestions of what products you desire. From brightening serum to renewing elixirs and more, the products utilise some of the most powerful natural ingredients that deliver incredible results. Their unique crowdsourcing concept is disrupting the beauty industry in the best way possible, creating revolutionary skincare! 
Sending a low-voltage electrical microcurrent into the face, Foreo's new BEAR is the beauty gadget that naturally stimulates the facial muscles to work areas including beneath your cheeks, forehead, eye area and neck. Think of it as an exercise for your face, the BEAR will work, over time, to tone and tighten the face as well as boost collagen and create stronger elastin.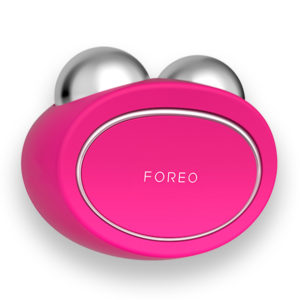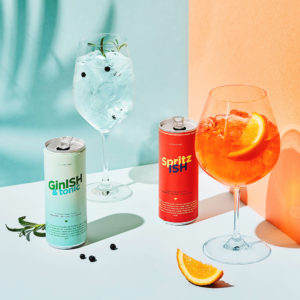 Broadening the horizons for alcohol-free cocktail lovers, ISH Spirits is the brand committed to making delicious, luxurious cocktails that are spirit free! Whether you're the designated driver, you're pregnant or you simply don't want to consume alcohol, ISH Spirits believe that you should still be able to get the same enjoyment from your drink. From their refreshing SpritzISH or their GinISH & Tonic, these drinks will satisfy your cocktail cravings.
CBD + Vitamin B5 Face Moisturiser
Infused with premium CBD and Vitamin B5, Puresport CBD's brand new facial moisturiser is formulated to revitalise and replenish your skin. Packed with 100mg of premium Cannabidiol, the moisturiser harnesses the benefits of CBD topically to give your skin deep hydration. Using only natural ingredients, the moisturiser is perfect for relieving puffiness, dryness and irritation.