As we write this, it's pouring with rain and none of the Hip & Healthy team can bear to venture out of the office to get lunch. We've all forgotten our brollies and no one wants to take one for the team and come back as the office drowned rat! When the classic British weather scuppers your lunch plans, it can spell disaster for your bid to eat nutritiously. The best option, of course, is to bring your own lunch in. That solves all your problems and it's wallet-friendly too. It does require a bit of organisation and some meal prepping though so what can you do when you want to eat well on days when you're caught short? Do as we did and turn to Deliveroo! It's definitely not the cheapest option but by ordering on one account for multiple office members, you'll only pay one delivery fee which is usually £2.50 (although be sure to keep an eye out as many places offer limited free delivery). Below we've shared our favourite healthy cafes on Deliveroo and what we like to order to give you some inspo!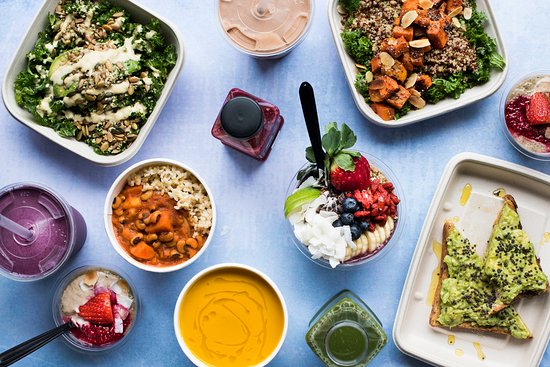 Famous for their delicious smoothies and mouth-watering sweet treats (you gotta try The Snix + Caramel Bars… oh. my. gawd.) Juicebaby also has some really great options for lunch. We love their Coconut BLT and their Yam Yam Bowl, both of which are vegan and their Creamy Cacao Milk is rather scrummy too.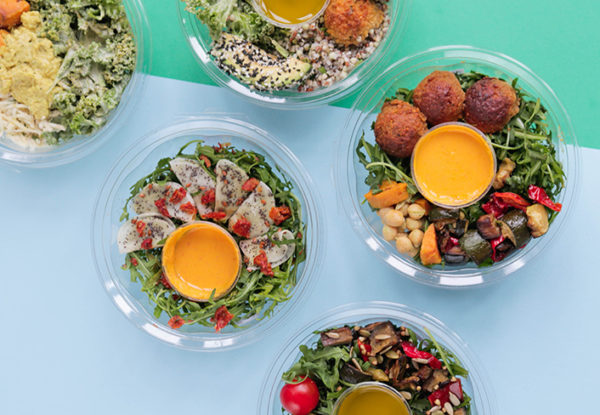 These guys do cold press juice and boy do they do it well. We love their Charged Up juice which is a concoction of carrot, orange, pineapple, lemon, lime and turmeric. It's our go-to when coughs and cold are rife in the office! Food-wise, they offer some tasty salads that are packed full of nutrients. Their Sun Deck Salad is crammed with sweet potato and turmeric hummus, so pair this with the Charged Up juice and you'll be fighting the flu off like a true wellness warrior!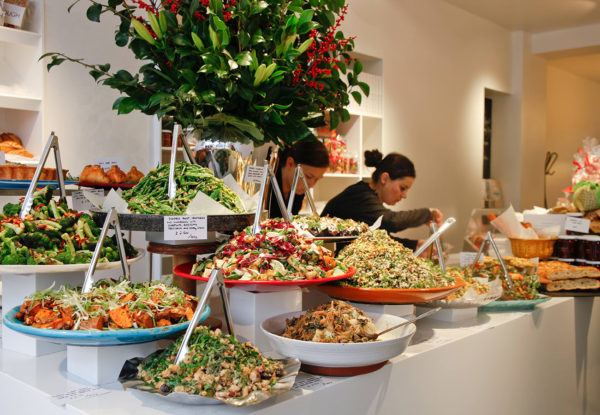 A classic choice for colourful salads and healthy proteins, Ottolenghi delivers on flavour and variety. We love their Aubergine and goat's cheese salad and their herb stuffed potato cakes with beetroot chutney for veggie days but their pomegranate and mustard chicken is a winner if we've done a morning workout.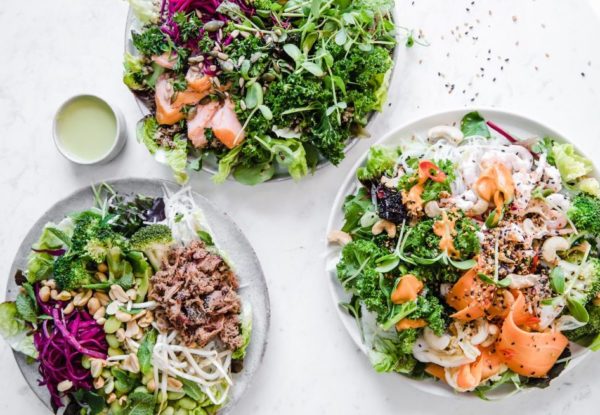 Order from Urban Greens if bright and colourful salad bowls are your thing. You're guaranteed to get a lunch packed full of green goodness! Their Salmon Avocado and Minty Chick are our favourites and we've got to recommend the vegan chocolate mousse!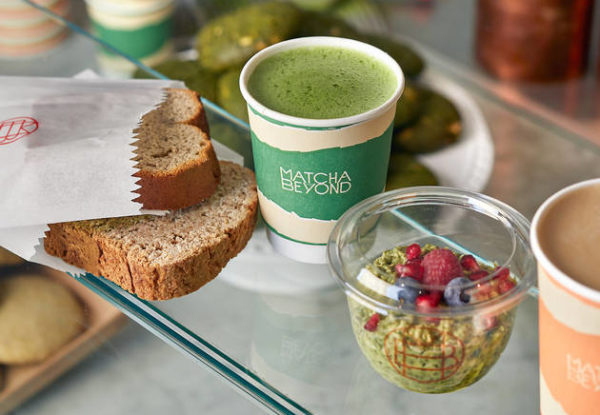 Making matcha cool is Matcha & Beyond in Chelsea. Home to the best matcha latte and their insta-famous layered matcha cake, they offer some pretty tasty lunch options that will have you coming back for more! Their Vegan Hummus Wrap and Buddha Bowls are popular amongst the H&H team.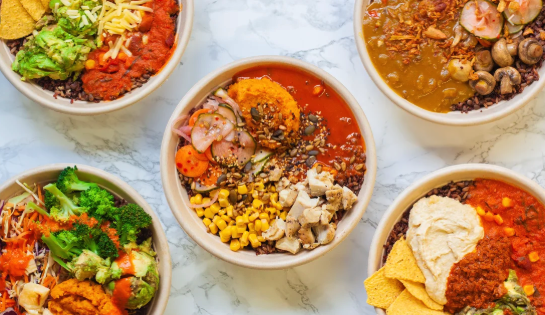 A new discovery for us is Power Bowls in the heart of Mayfair. This is a great option for the colder months of the year as they offer warming and comforting hot bowls like their Mighty Mexican and their Plant Power Chilli. Nothing can beat a hot lunch on a drizzly, cold day.
---