The clocks have gone back, the nights are drawing in, and the surprisingly 'mild' weather is due for a frostbiting turnabout with the onset of November this weekend. But will we revert to human-hibernation and skip our routine run for refuge in that polar-bear onesie? No we shall not (well, not EVERY night anyway)! Thanks to Nike's new winterized running gear, we laugh in the face of Mother Nature!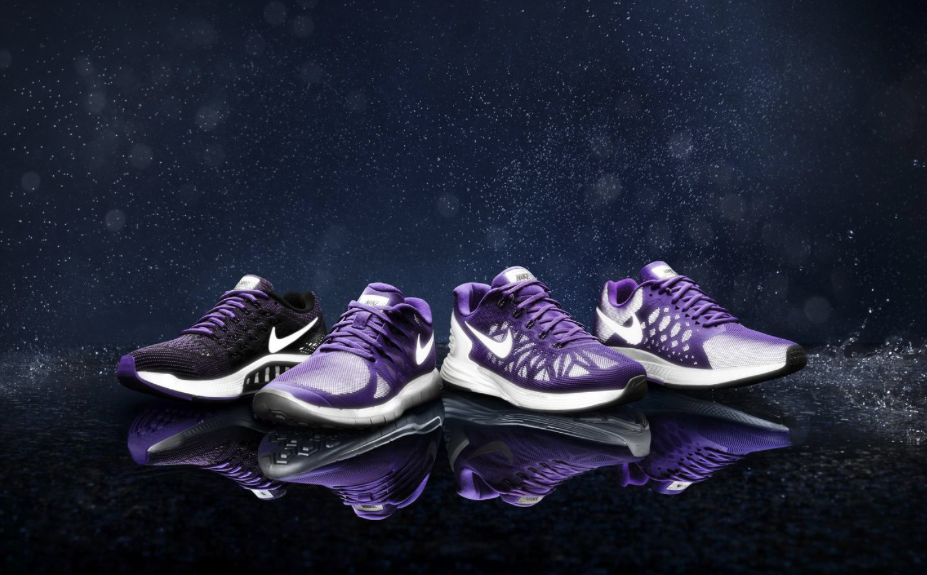 Nike Flash Pack Footwear
As a runner, protecting your feet from external environments and conditions is a fundamental practice. For optimum performance, durability and protection, the tightly woven mesh, water repellent (DWR) coating and 360 degree reflectivity fits the bill. Ensure that you are made visible on these dark days with Nike's fab footwear, and prove that and that the only thing to suffer a pounding is the hard, icy pathway you step out on.
Nike Shield Flash Max Jacket and Nike Flash Tight
Defy darkness and damp with the reflective checker-dot pattern and the Storm-FIT 5 water-resistant fabrics. The Max Jacket is Lightweight, breathable, and is fitted with an adjustable hood so you can enjoy optimized performance and movability when the cold calls. Sweat in style with the Dri-FIT fabric technology, and check out the super-chic reflectivity that wraps the legs of the awesome Flash Tights!
Nike Aeroloft Hybrid Jacket
A common dilemma for any winter runner is how to be warm without overheating under layers of activewear. Thanks to Nike's Dri – FIT wool and polyester fabrication, the Hybrid Jacket is engineered with laser cut holes to assist your body's natural temperature regulation, you no longer need to sweat the small stuff.
Nike Rain Runner Jacket
As the name suggests, this jacket manages moisture to the max. Designed with seam-sealed nylon, you can repel the rain yet breath and move at ease thanks to the bonded front and back vents. Ever the product of versatility and practicality, every jacket is fitted with non-restrictive sleeves and a removable hood that can be packed away in a back storage pocket.
So, are you a winter runner in need of activewear that guarantees water resistance, reflectibility, movability and breathability? Cue the wicked winter workout gear by Nike!
Shop the Nike Flash Pack Collection here!