In recent years, subscription boxes have gained popularity throughout the beauty, fitness and foodie realms. At Hip & Healthy, we love nothing more than treating ourselves to the finest and tastiest treats the wellness world has to offer. This month, we have picked some of our favourite wellness (subscription) boxes so that you too can indulge in and enjoy these healthy delights as much as we do, all in the comfort of your own home.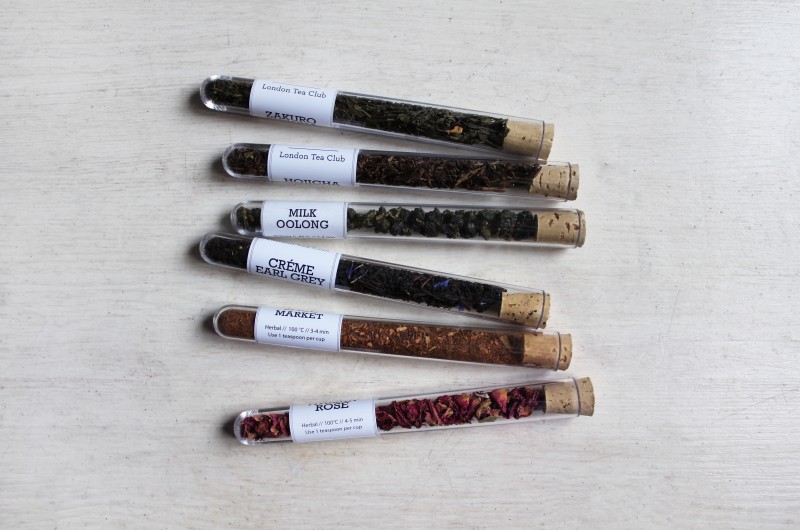 Calling all tea enthusiasts!
Our favourite box for all tea lovers out there is by London Tea Club, created by tea-enthusiast Cecilia Lau who has sourced more than 100 teas for the monthly club since it launched its subscription service in 2013. Offering premium teas, which are carefully handpicked from around the world, the company brings inspiration to everyone who loves tea and wants to learn more about the art of brewing the perfect cuppa. Members of the club will receive a parcel each month of three premium, loose-leaf teas (tailored to your personalised profile, of course), each incredibly fragrant and delicious. Tea varieties, some of which can also be purchased in the online shop along with other beautiful tea essentials, include blends such as a 'jade' oolong type titled Frozen Summit, a fruity Rooibos Blossom & Berries, and a classic Ceylon black tea infused with butterscotch pieces. The teas should brew 3-4 cups each and are all accompanied with a description card, unlocking the secret of the tea's origins, tasting notes and brewing instructions. We also love that London Tea Club wraps its teas in elegant packaging, making the experience all the more enjoyable!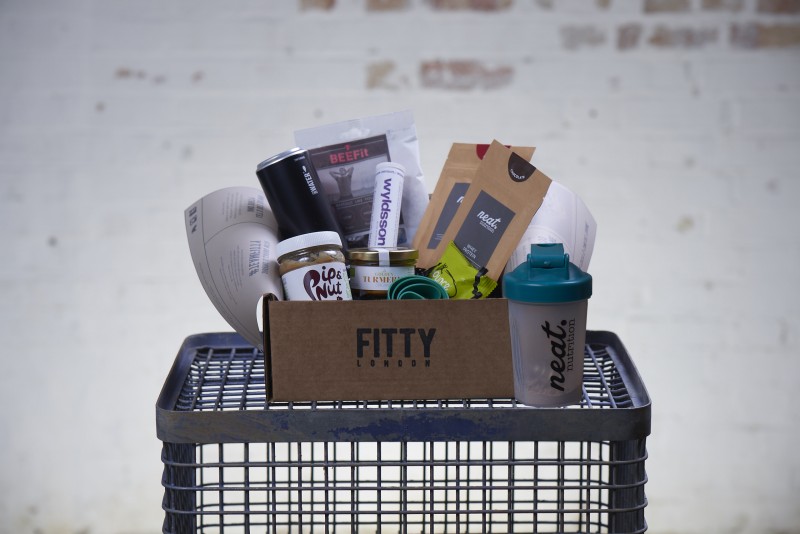 Fitness fans behold!
Fitty London is London's coolest new fitness box. Each month, fitness enthusiasts will be surprised with a beautifully wrapped box filled with the latest must-have fitness essentials. If you simply can't wait that long, fitty also offers a one-off box called The Felix. Whichever one you opt for, you'll certainly uncover a range of carefully hand picked products sure to satisfy all you Hip & Healthies. Boxes contain anything from resistance bands to protein powders by The Organic Protein Company (the UK's first organic whey protein company) and even a frother to whisk up the tastiest matcha lattes in town – think of it as the Glossybox of the fitness world. What makes Fitty London quite so unique is its bold and confident personality, as founders and best friends Laura Fullerton and James Smithers, hope to make the world a healthier, sexier place, fuelling the city's sweat game in the process. We can't get enough!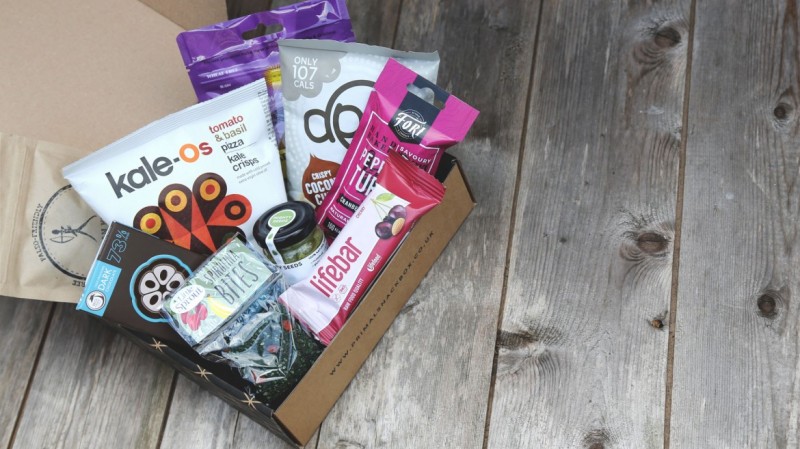 Paleo heaven
The UK's first Paleo snack subscription service, Primal Snack Box, founded by Molly Clifford and Mark Fordham just two years ago, joined forces with Paleo advocate and Barrecore founder Niki Rein to create a bespoke Barrecore box, with the items chosen by Niki herself. The box features a selection of high-protein mouth-watering snacks such as Paleo original biltong by Barefoot Biltong, hot chocolate by Sweet Revolution and a coffee & hemp chocolate bar by Almighty Foods, ensuring you'll be spoilt for choice. We particularly loved the Himalayan Salt Chocolate Brownie by 100% Natural, which is infused with Goji and Acai Berry. While this isn't a box for the vegan-loving gal, we do suggest you try Primal Snack Box's Forest Box instead, which is vegan and vegetarian friendly featuring tasty Paleo biscuits and fig and orange chocolate by Pana (to name but a few). Whichever one of the fives boxes at Primal Snack Box you will be tucking into, we promise you will not regret it, as this is Paleo Heaven at its best.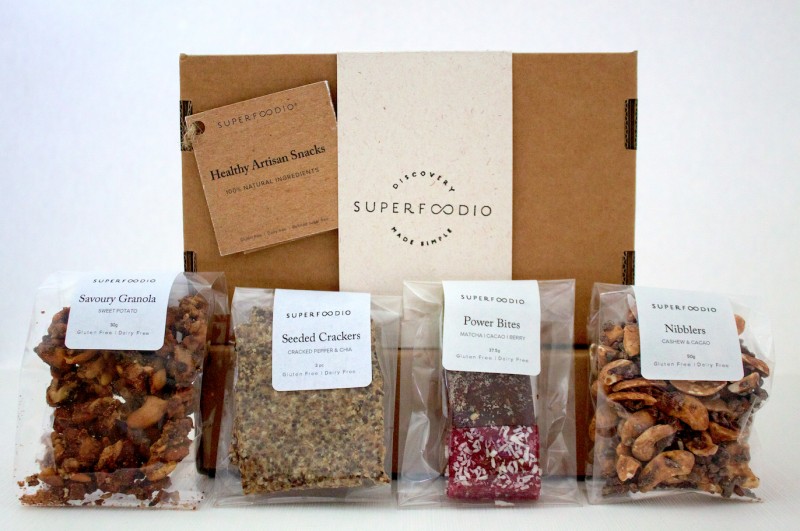 For the Artisan Aficionado
Superfoodio was "born out of a passion for good, wholesome food", making superfood discovery simple in the process. Encouraging a healthy lifestyle and sense of wellbeing, Superfoodio was created by Nirali and Jag Mankodi in 2015 after finding themselves travelling through South America where they unearthed some of the world's finest superfoods, which would later become the inspiration and birth of Superfoodio. The brand is now in the process of launching a Healthy Artisan Snack Box to accompany its growing, vegetarian-friendly line of boxes. With four unique and nutrient-rich snacks, such as a savoury sweet potato granola, tiger nut flour and cashew and cocoa nibblers, the snacks are gluten, dairy and refined sugar-free. We loved Superfoodio for helping us discover new, exotic flavours and bringing out our inner gourmet cook by expanding our palate, as each box features between 1-3 easy to follow recipe cards (depending whether you choose the mini, classic or sharing box) and also one cooking ingredient. With unique flavours, Superfoodio takes us on our very own culinary journey and there's certainly nothing we love more than a box that opens up a world full of adventures.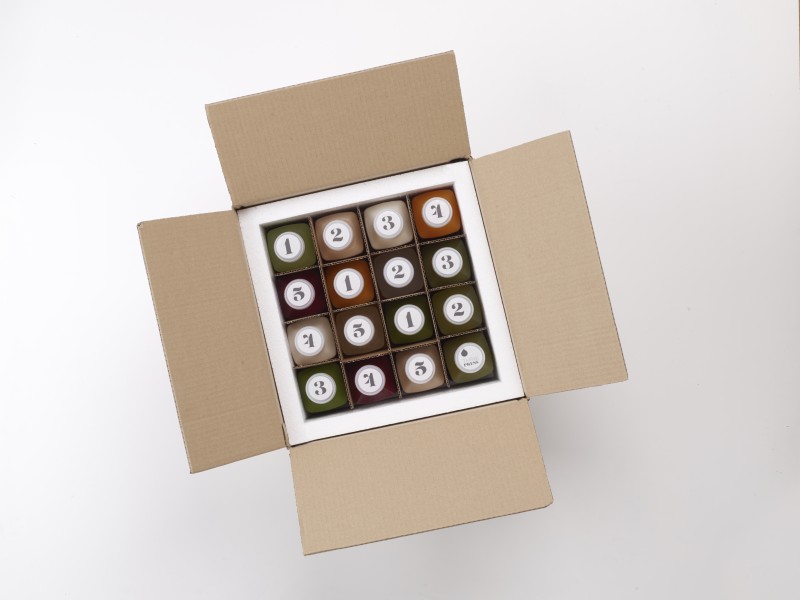 The new health top up!
Designed to be a 'health top up' rather than just another cleanse, THINK Press is a Kent-based juicery that was created by Alex Auger and delivers anything from cold pressed juices (which boast 6kg of freshly squeezed vegetables, fruits and nuts) to creamy nut milks and bone broth cleanses across the UK. Sourcing the finest and freshest local ingredients, THINK Press keeps produce seasonal and always British where possible. Its latest addition comes in its Bone Broth Cleanse. By teaming up with Osius, this nourishing cleanse programme was especially designed for the colder winter months (and non-vegans for that matter), as the cleanse features either a chicken or beef broth as well as three delicious cold pressed juices, and a protein packed nut milk. As the first and only on the market to offer it, THINK Press and Osius' are one step ahead of the crowd!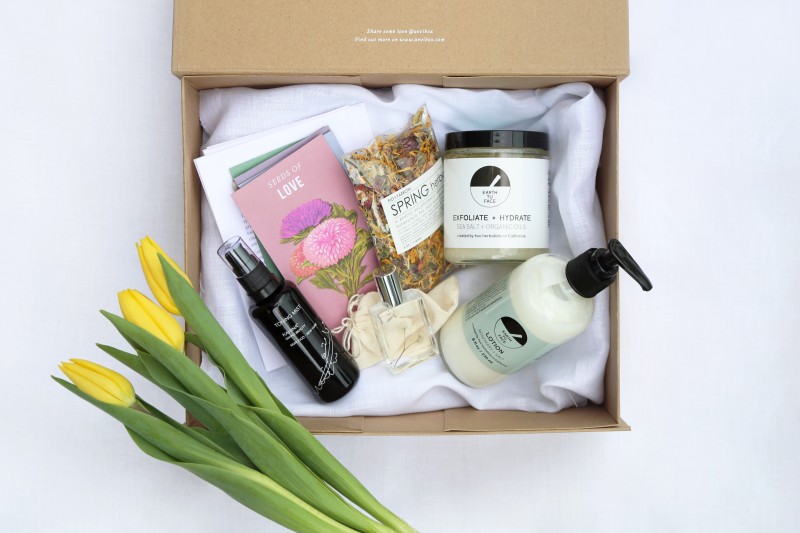 One for every season!
This beautifully curated wellness box, titled Aevi Box was created by friends Natalie Viklund and Marie Hansen, finding its inspiration in the word Aevi, which comes from an Old Norse language meaning life. Aevi Box is built on three simple foundations: love yourself (aevi), love your body (heart, mind and skin), and to love others (share your light). Aevi is a way of life. By encouraging mindfulness of the heart, mind, skin and caring according to the seasons as Ayurveda teaches us, (Aevi's boxes come out four times a year), each box is carefully adapted to each season without compromising on the brand's luxurious handmade design or feel. With the simple wish to encourage others to love themselves and in turn love others better, Aevi not only makes the most pure and radiant skincare more accessible but it more importantly reminds us that we deserve true wellbeing by serving as a gentle reminder of what's truly important in life. Check out their current Spring Box for delightfully luxurious treats!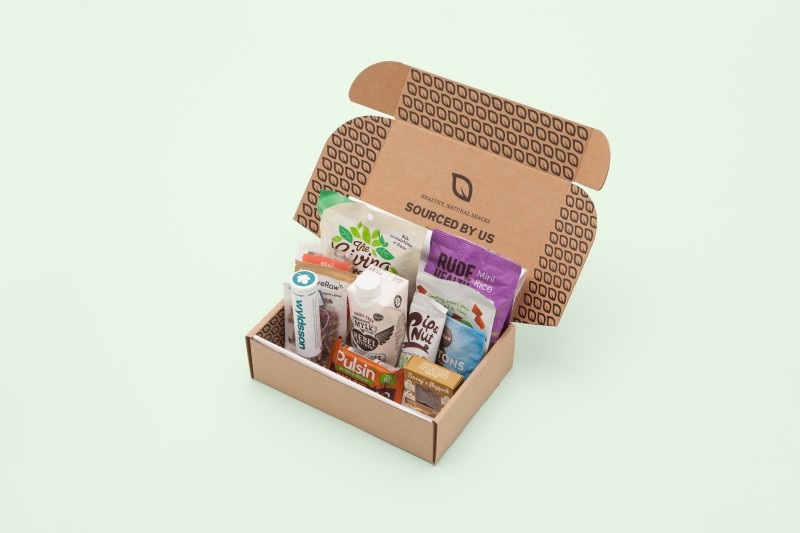 Perfect on-the-go snacking!
When YouTube sensations Marcus Butler and Niomi Smart were tired of spending hours hunting around to find healthy, natural snacks, the duo joined forces in 2015 to create SourcedBox. After transforming their own diets and seeing amazing results, they decided to share their health and wellness knowledge with the millions of viewers across their YouTube channels. With an overwhelmingly positive response, the idea of SourcedBox was born – as a simple, exciting way to discover healthy snacks. Offering a monthly subscription as well as a limited amount of one-off boxes, each month subscribers receive a different variety of hand-picked snacks made from natural ingredients, including superseed trail mixes, dairy-free chocolate mylk by Rebel Kitchen, and broccoli crisps to name a few! Hoping to set out and change the mixed messages we might receive from friends, family, and the media who lecture us what we should and shouldn't eat, SourcedBox proves that being healthy doesn't have to be hard.
Use the code HIPHEALTHY25, you'll receive 25% off your first monthly subscription (valid until the end of April). Enjoy!
Words by Jessica-Christin Hametner