South Kensington's new member's club, The Other House has headed up a holistic wellness programme set to rival any others of its kind in London. Spread across 11 grandeur Kensington townhouses, The Other House operates as a hotel, members' club and private residences, fit with a lounge space, a screening room, an all-day café, a bar, a co-working space, a gym and a wellness area.
The curated menu of spiritual, alternative and holistic sessions is exclusively available to residents and members of The Other Space. The Wellbeing Concierge is on hand to help you navigate the right type of treatment for you, which is necessary as they have a variety of holistic therapies and practices you may not be familiar with. The antidote to city life, these unique offerings are an opportunity to explore the 'Other' side of yourself.
The Wellbeing Menu features…
Reiki, Reflexology, Chakra Cleansing, Yoga Workshops, Breathwork sessions, Cacao ceremony, Acupuncture, Tarot readings, Hypnotherapy, Crystal healing, Tea ceremony and Sonic acupuncture.
I've been searching high and low for somewhere that offers sonopuncture, so was buzzing to see it on The Other House's menu. Sonopuncture (Sonic acupuncture) is a sound balancing energy that works in the energetic biofield to envelop the body. The Sonopuncture sessions are led by Bella, one of The Other House's intuitive practitioners, her speciality is sound therapy as a means to healing the body. Working in the realms of vibration, Bella will transport you to another entity, using tuning forks to release blockages in the body. Bringing in elements of her other practices such as sound therapy, breathwork and Reiki, this 1-to-1 session will unveil a cathartic release to realign and create equilibrium in your body.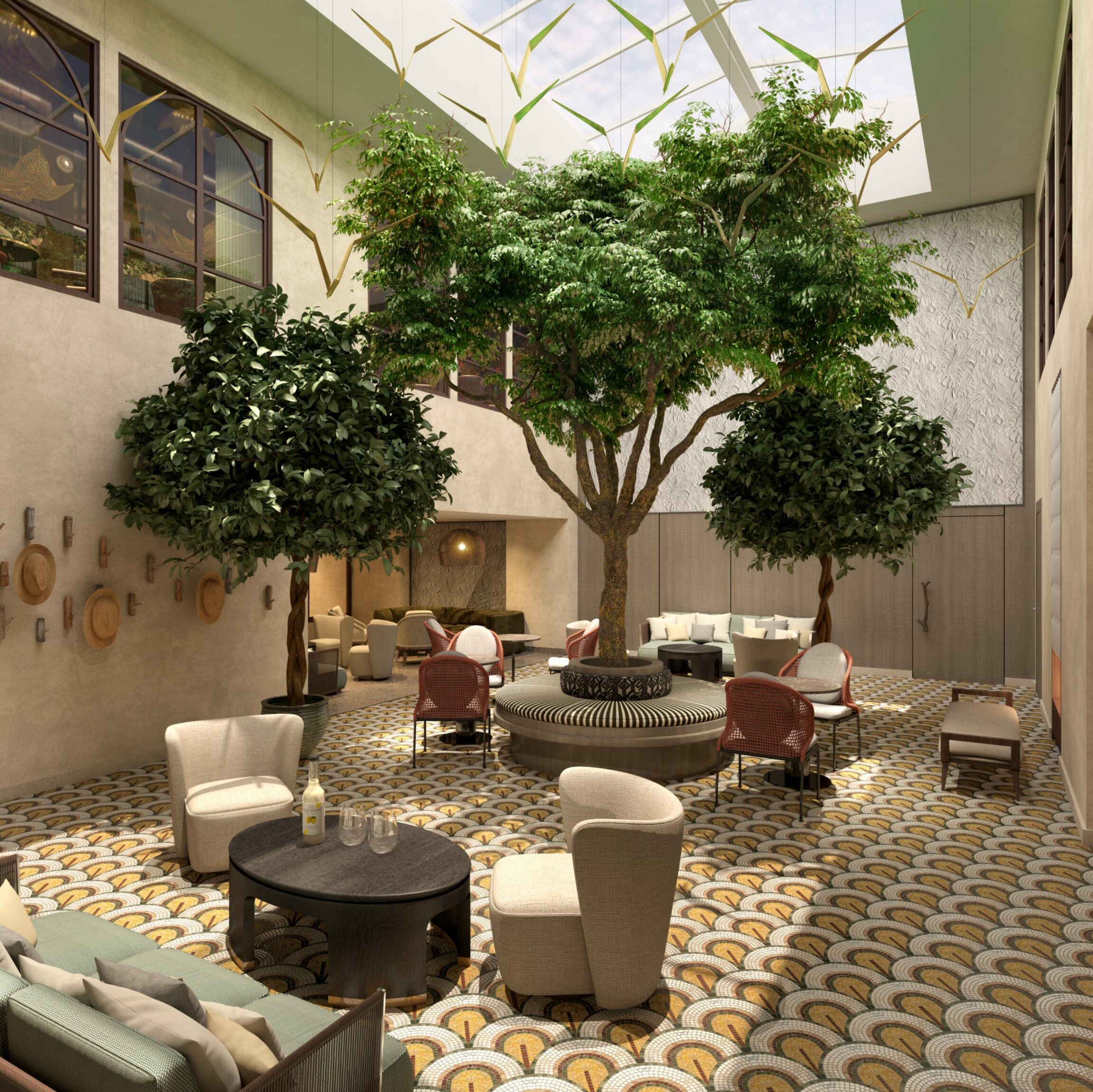 Adorned with swoon-worthy jungle chic interiors, The Other Space has crested the wave of Londoners craving for a cool hang-out spot, whereby you can dine, work and exercise under one roof. With grand plans to roll out serval more swanky hubs over the coming years, including Covent Garden in 2024, The Other House has solidified its place as one of London's covetable members' clubs.