Hip & Healthy's Brand & Events Co-ordinator, Annabel, un-leashed her inner dancing queen at the launch of Body by Simone! Here's her verdict on this A-List Workout!
Have you got two left feet? I most certainly do. Yet by some way of magic, I walked away from an hour's dance cardio session with Simone de la Rue as part of the launch of her 'Sweat' classes in London, feeling like a ballerina of sorts.
That magic was weaved by the awe-inspiring Simone, classically trained in ballet from the age of three, Simone's international dance career spanned two decades and her passion for dance is infectious is as her graceful moves are inspiring. Her words of encouragement helped calm a room full of nerves, "we're not auditioning for the West End…the idea is really just to get your heart rate up" making for an energising and rewarding workout, where inhibitions were left at the door.
If you can cut a figure as slim and strong as Simone through dancing (and not necessarily dancing well) then sign us all up! Simone assures, "I don't run, this is just about moving your body!" As well as being a whole body workout, recalling the next move mid-pirouette made for a mental workout and assured the hour went by feeling more like 20 minutes (but with the hour's worth of sweat). Music? Loud and familiar chart-topping tracks provide all the familiarity and fun of dancing with your friends. Instructions? Clear instructions helped to make sense of the fancy footwork and you always know what move is coming next. The moves? Original step-hop-booty shaking routines keep you engaged and endorphin-pumping.
Simone has created a US-based 'Body by Simone' empire, complete with all the bells and whistles from the celebrity clientele (she counts Hillary Swank and Rosie Huntington-Whitely amongst her devotees) to the BBS-branded trainers. Despite the exercise empire, Simone has not lost touch with her love of dancing and her desire to share that with anyone after a fun and sweaty workout!
The 55-minute workouts pack a punch, just like the petite but dynamic force that Simone is. With dance cardio workouts on the rise, we'd highly recommend dancing up a storm at Body by Simone – Sweat.
Body by Simone – Sweat is available exclusively in the UK through Third Space London.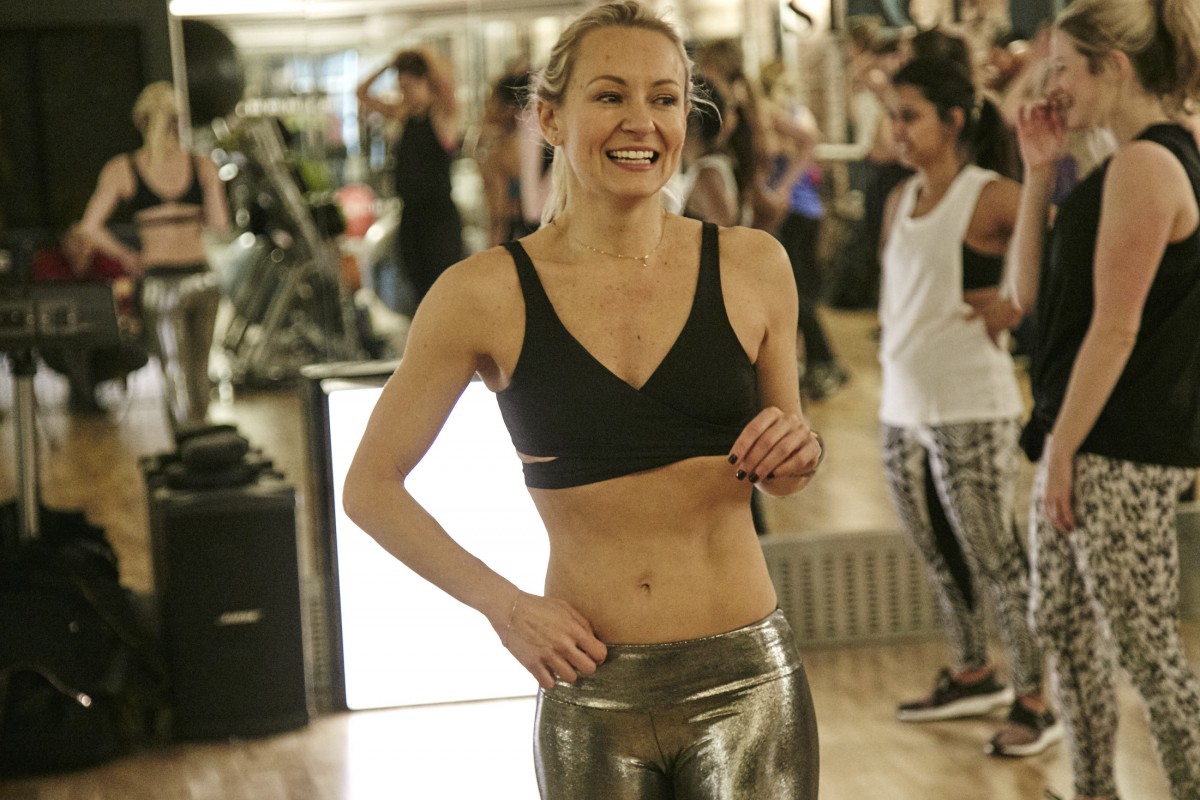 words by Annabel Armitage