Hip & Healthy recently visited the Big Apple and stayed at The Westin New York Grand Central situated in the heart of the Manhattan. If you are focussed on staying fit during your city break, this hotel is definitely for you due to their latest health and fitness offerings!
Food & Drink
The LCL bar and restaurant at The Westin offers a seasonal menu in a contemporary setting inspired by nature. It is well known for its creative cocktails and has a great ambience! The hotel also features a 'secret garden' on the rooftop where seasonal vegetables and herbs are grown, many of the ingredients are used for the restaurant and bar.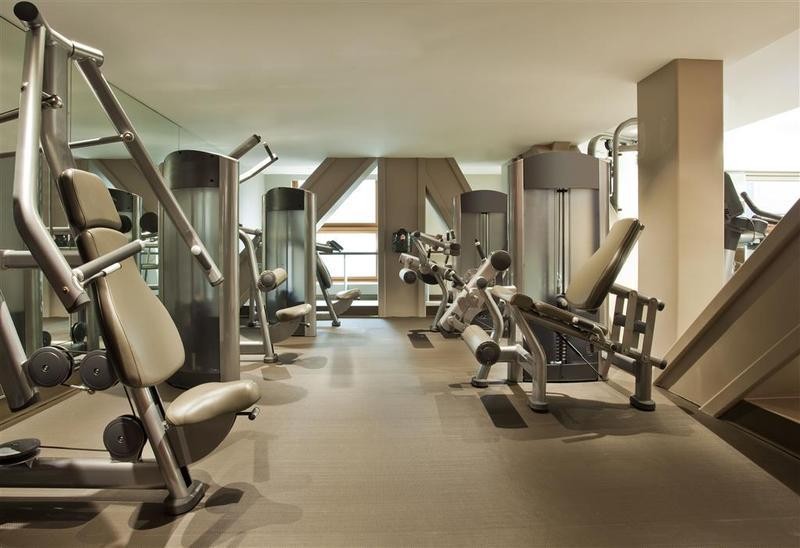 WestinWORKOUT
The hotel provides access to a 3,000-square-foot onsite gym open 24/7 so you can workout when it suits you. The gym is well equipped with state-of-the-art cardio and weight-training equipment which will delight fitness lovers across the globe! Whether you're staying for business or simply for pleasure, when you stay at The Wetsin New York, you can feel assured nothing will interrupt your normal workout routine as they've made it incredibly easy to break a sweat!
Ready, set RunWESTIN
If running is more your thing then The Westin has you covered. The hotel offers guided 3 mile medium paced group runs twice a week. The hotel also provides a self-guided jog or refreshing walk with custom running maps designed by New Balance. You are given a pocket sized map for your chosen distance so you can complete the run at your own pace! We couldn't think of a better, more exciting way to explore New York, and by combining your workout with site-seeing, you really are killing to birds with one stone. Ask the concierge upon arrive for more details.
They've got the gear
This is by far the coolest part! The Westin New York offer you New Balance® workout gear delivered right to your room for just $5 to borrow during your stay to save space in your suitcase! Everything from apparel to the perfect trainers (or sneakers should we say) are provided… the "I forgot my gym gear" excuse won't work here! They've broken down all the barriers so you can get in a workout and feel amazing!
Other Guest perks
Located just a few blocks away you can get a 10% discount on all classes at mang'Oh yoga. You are also eligible for a 10% discount off a personal training session with Molly Winter Fitness if you need some extra motivation! If you fancy a tour of the most iconic food venues of New York you can enjoy 10% discount off Ben's Bagel Tours!
Everyone is welcome!
Children are welcome, kids menus are provided at the restaurant and the hotel can assist you with a verified babysitter if you need one so you know your offspring will be safe if you want to have an evening of adult-ing. You can even bring your furry friend! Pet friendly rooms are available at the hotel.
The Westin, New York, 212 East 42nd Street, New York, NY, 10017, United States