When it comes to face and body scrubs, not many of us can say that we look at the fine print in great detail. Yes, most of us will take a quick look, but with many everyday scrubs containing a wide variety of different ingredients, it's hard to make sense of them all.
Something that has come to our environmently-conscious minds recently is the rather horrifying discovery of the impact micro beads have on the environment. Many scrubs, particularly the mass-market range, contain microbeads. These little nasties, can not only tear and irritate your delicate skin, they are also incredibly detrimental to our oceans, raging havoc on wildlife and their habitats. Unlike in America, where microbeads have now been banned, here in England they are still a feature in our beauty products (often labeled as polyethylene). Since it's World Oceans Day, we've come up with our favourite plastic-free face and body scrubs, which will not only care and protect your skin, but will also mean you doing your bit for the environment. A win-win situation in our eyes!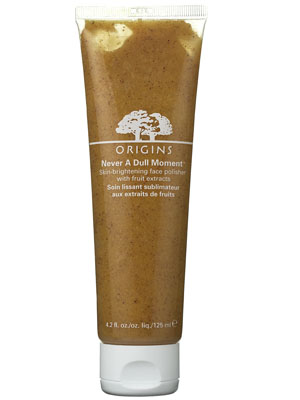 Origins Never a Dull Moment Face Polisher
This delicious scrub uses a combination of finely ground apricot and mango seeds to gentle buff your delicate skin. Infused with papaya, this fruity-smelling scrub will gently buff away dead skin cells, revealing youthful, radiant and super smooth skin.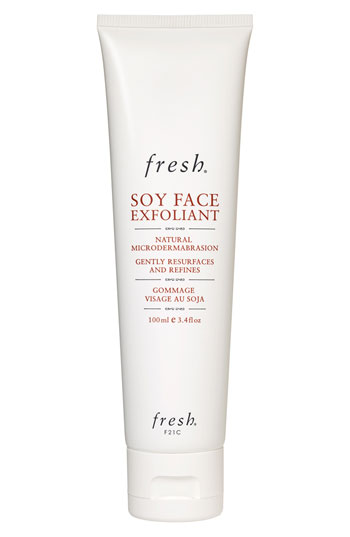 Fresh Soy Face Exfoliant
With delicate jojoba, rosehip and cucumber seeds, this exfoliator will naturally and gently polish your skin. The soy proteins will help revive, firm and keep your skin supple and glowing. Rich in skin smoothing amino acids, cucumber and rosewater, your delicate complexion will be hydrated, soothed and free of irritation. All of these natural extracts act as powerful anti-inflammatories, making this scrub ideal for inflamed or irritated skin. The vitamin E found in this scrub will also shield your face from free radical damage, whilst the grapefruit extracts will help tone and brighten. This all-natural scrub is formulated without fragrance, parabens, sulfates, synthetic dyes, and phthalates. We love!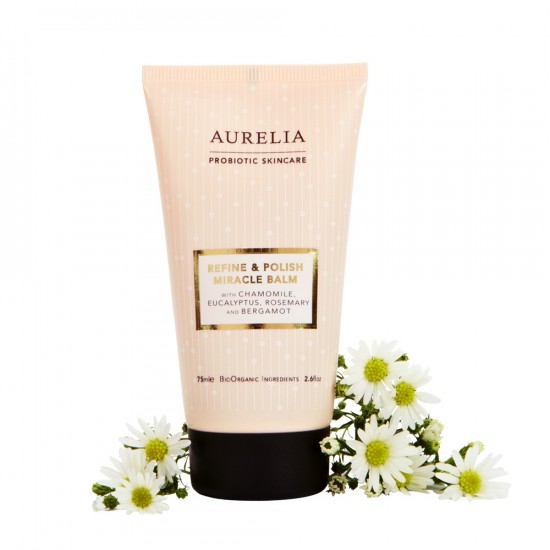 AURELIA- Refine and Polish Miracle Balm
AURELIA's signature probiotic and peptide complexes pack a punch! The double action Miracle balm is a delicate blend of Chamomile, Eucalyptus, Rosemary and Bergamot. Containing Sugar Maple Sap, which accelerates the skins exfoliation process and Hibiscus, which helps tone and tighten your skin, this scrub will leave your skin feeling fresh and revived and ready for summer!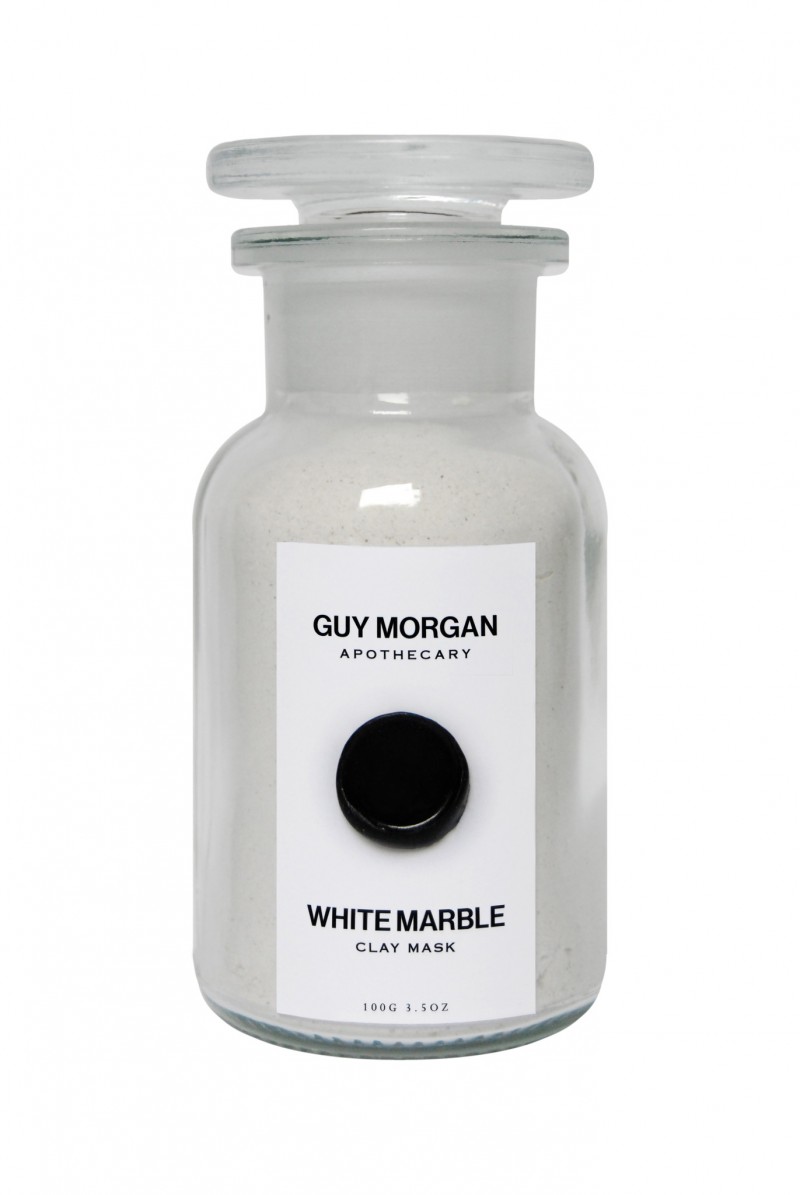 Guy Morgan Apothecary White Marble Clay Mask
This amazing clay mask can also be used as an exfoliant, or as way to cleanse and tone your skin. White marble powder and pumice powder gently lift away dead skin cells, softening and brightening your skin. This scrub is packed with natural wonders, including; Calcium Bentonite Clay, used to draw out toxins from your skin and Rhassoul Clay, to help reduce dryness and improve the clarity and purity of your skin, helping to fight acne and improve your skins texture. Other wonder ingredients include; Organic Neem Leaf Powder, which aids in regulating your skin's oil production, whilst fighting bacteria and Organic Rice Powder which protects your skin from moisture loss, all while gently exfoliating and brightening your delicate complexion.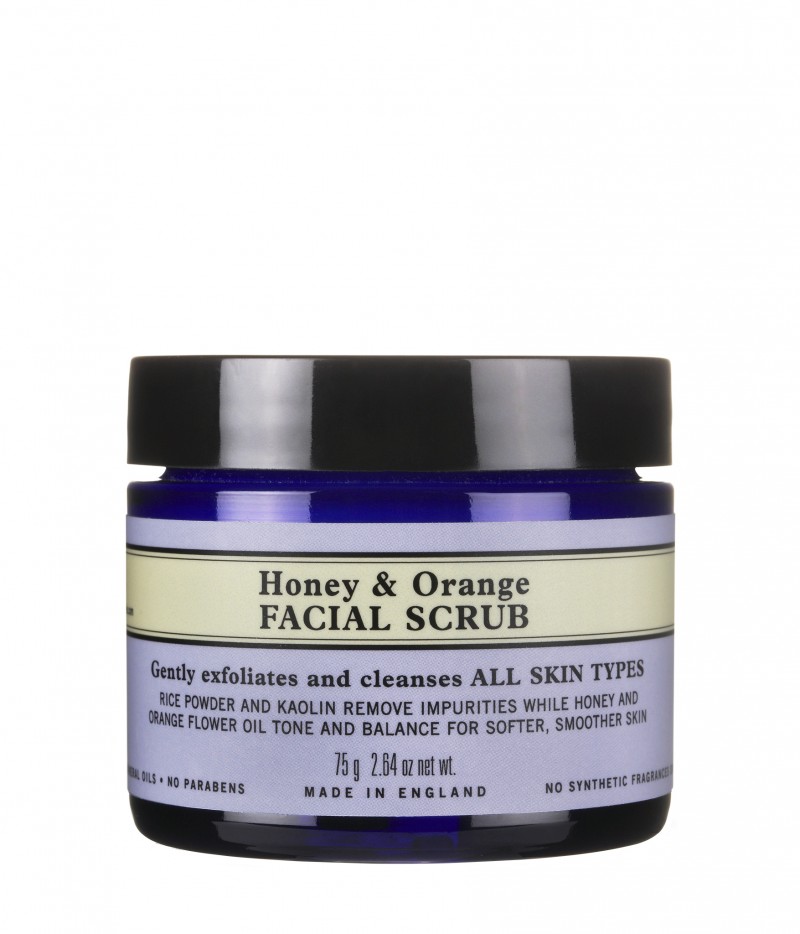 Neal's Yard -Honey and Orange face scrub
Made with Rice powder and kaolin, this scrub will help buffer and tone your skin for that desired beach glow. Whilst the honey and orange flower oil will leave your skin, nourished, smooth and soothed, this deep cleansing scrub is perfect for removing any impurities as well as helping skin turnover.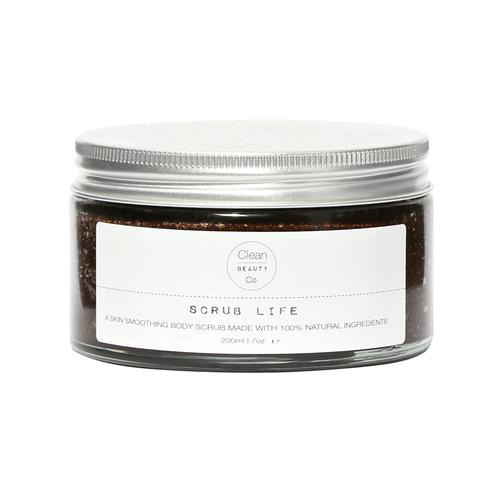 Clean Beauty Co. -Scrub Life
This beautiful body exfoliant will buff, smooth and tone your skin, head to toe! With grapefruit, an anti oxidant which will help tone any stubborn cellulite and the high caffeine contents from the coffee granules, this is the perfect scrub for pre- fake tan applications. So lather yourself up, and buff it in to your skin to allow its magic to work!
Words by Olivia Fantoni