Keeping up with the beauty world is no easy feat, but thanks to our Best Beauty Buys roundup, you can keep your finger on the pulse of what's hot in the world of skincare, makeup, body care and beyond. For September's Best Beauty Buys, expect nourishing hair treatments, clever makeup creations, and the best exfoliators in the business, as tried and tested by our resident beauty expert, Frankie.
Dcypher 'Custom Foundation' – £28
If you thought a brand boasting 40+ shades of foundation was impressive, what if it had millions? Yes, we mean millions. Quite possibly the smartest and most innovative foundation we've ever seen, Dcypher's custom-blend offering is taking the word 'inclusivity' to a whole new level. How? By using some seriously clever technology that colour matches so perfectly it's like having your best skin, bottled. Simply scan your face, select your coverage preference (from ultra-sheer to full) and whether you want a matte, natural or radiant finish, and you'll be sent your perfect makeup match. Plus, it's 100% vegan, cruelty-free, and paraben and sulphate free. Like we said, clever.
Aveda 'Botanical Kinetics Intense Hydrator' – £43
When Aveda launches new serums powered by plant actives and 10,000 plant stem cells, you know that you – and your face – are in for a treat. Especially if your skin is in need of a serious hydrating hit. Packed full of cactus fruit stem cells – one of Mother Nature's best water retainers – and plant-derived hyaluronic acid, it helps strengthen the skin's lipid barrier while drawing in moisture. That means fewer fine lines, plumper skin, and a happy, hydrated face. Yes, please.
Björk and Berries 'September Hand & Body Wash' – £26
What better way to celebrate the one-year anniversary of Björk and Berries' 'September' perfume than with hand and body products infused with the same gorgeous scent? Capturing the first day of autumn and the smells of harvested fruit, warm afternoons, and freshly cut logs, 'September' is an aromatic, woody scent with smoky and citrusy hints. This blissful hand and body wash features the same notes of pomelo, lavender, pink praline, and vetiver smoke to leave skin smelling sublime whilst gently cleansing and nourishing with a blend of organic sea buckthorn, birch, and chamomile. All while meeting the brand's 'ecoluxury' criteria, of course. It is September after all.
Centred 'Daily Calma Shampoo' – £22
Speaking of plant power, Centred boasts some of the best lock lovers in the business. Our pick? Their 'Daily Calma' range. Perfect for dry, damaged, over-processed hair, this shampoo is made with 91.3% plant-based ingredients and uses a creamy coconut base to effectively but gently cleanse both hair and scalp with no chemical nasties or harsh stripping ingredients. Not to mention it smells divine thanks to a fresh citrusy fragrance, and it blends orange blossom water, chamomile, and aloe and amino acid proteins to replenish moisture while smoothing and soothing. Use with the 'Daily Calma Conditioner' for the ultimate dream duo.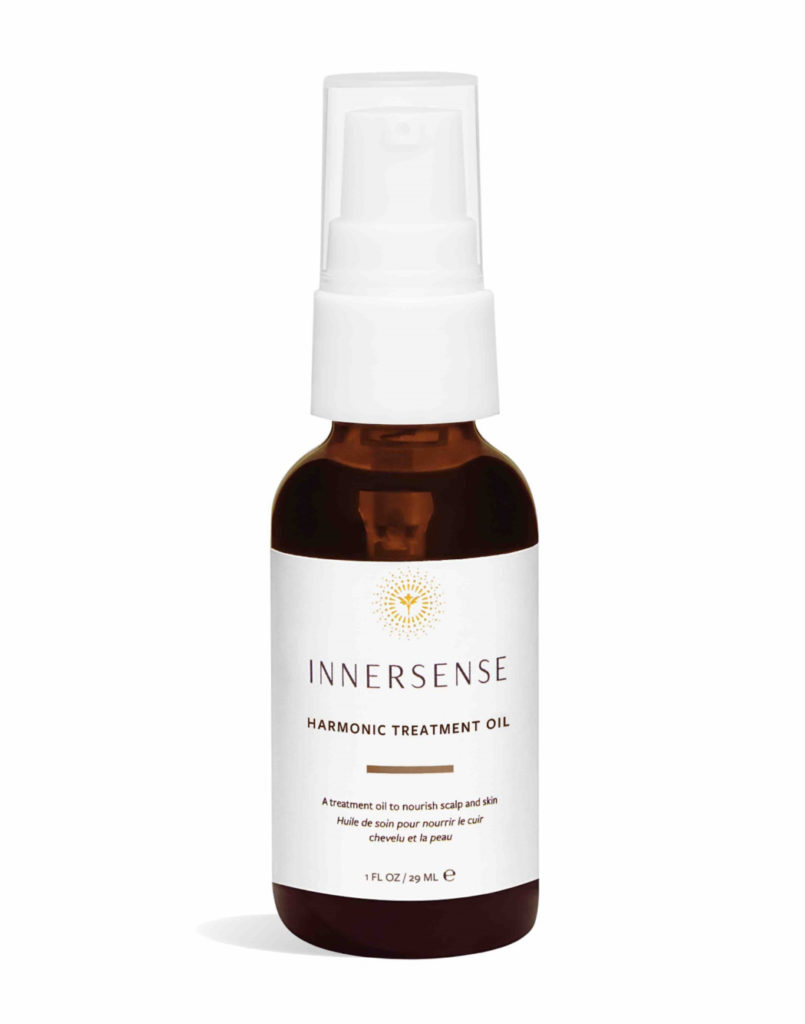 Innersense 'Harmonic Treatment Oil' – £67
For an extra dose of scalp TLC, we're turning to this new treatment oil from Innersense. Known for their gentle yet seriously effective head and hair products, it's little wonder that their latest offering is all about providing intense nourishment to scalps and locks. A rich blend of fatty acid-rich natural oils and flower essences, there's everything from evening primrose, tamanu, and macadamia oils to jojoba seed, orange flower, and rosemary essential oils to boost circulation, stimulate hair growth, hydrate, soothe, and provide anti-inflammatory and antioxidant benefits. Simply massage into your scalp, smooth through your strands, and inhale its calming lavender scent as it works its magic.
Compagnie De Provence 'Karite Shea Hand Cream' – £17
Bring a touch of Provence to your beauty routine with this luxurious hand hero. Enriched with 100% pure fair-trade Shea butter harvested by hand in Ghana, it's naturally rich in vitamins A D, E, and F to provide protection, hydration, and soothing relief. Just the ticket after all that sanitising. Not to mention its delicate floral musky scent which transports you to the south of France with just a whiff. It was created in Grasse, the perfume capital of the world, after all.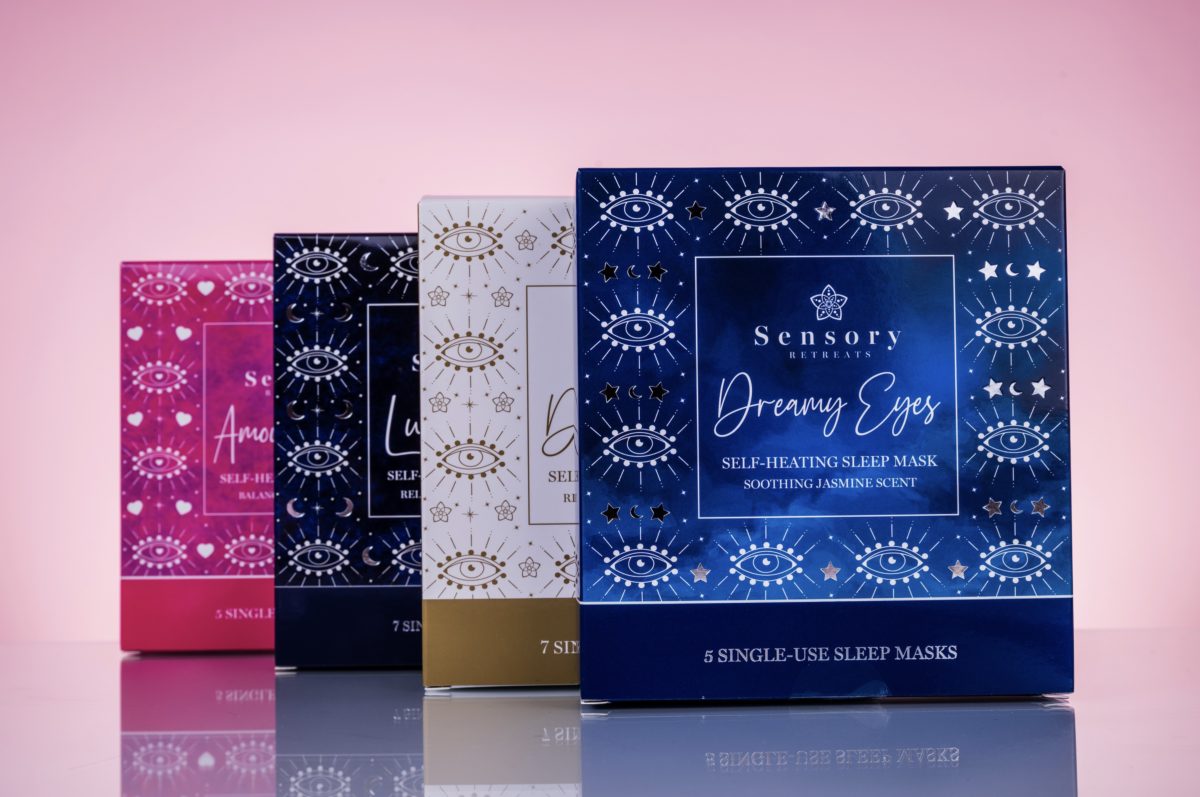 Sensory Retreats 'Self-Heating Eye Mask Collection' – £25
Whether you want to drift off into a deep slumber, switch off your mind, practice some self-love or to simply unwind after a long day, there's a heated eye mask for that. With four blissful options to choose from, Sensory Retreats offers some of the best in the business and come with free crystal sound healing music for the ultimate dose of me-time. Infused with all-natural, vegan ingredients that provide both a sensual scent and heat upon application, there's everything from the rose-based 'Amour Eyes' to promote self-love and happiness to the lavender-infused 'Luna Eyes' to help encourage sleep and relaxation. Can't choose? Indulge in the mask collection.
Jane Scrivner 'Nourishing Cleanser with Rice Bran Wax' – £49
Did you know that around 30% of our skin's sebum is a natural wax ester, which helps to kill germs and bacteria whilst creating a moisture-locking, protecting barrier? Or that over time, we start to lose this natural wax ester, resulting in tired dry, dull complexions? Don't panic, because this beautifying cleansing balm from Jane Scrivner is here to the rescue. Made with organic jojoba oil, rice bran wax, and essential oils, it's rich in vitamins and essential fatty acids to mimic the skin's natural wax production, balance sebum production, and penetrate deeply to replenish and restore the barrier function. All whilst gently washing away the day and leaving skin squeaky clean.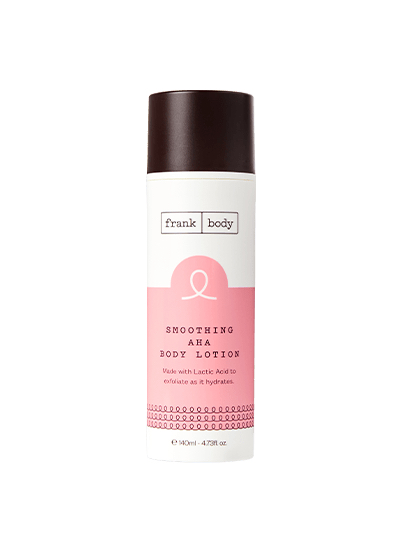 Frank Body 'Smoothing AHA Body Lotion' – £14.95
A product that clears up body breakouts, dissolves dry, dead skin, deeply hydrates, evens tone, and helps prolong your summer tan? Yes, it really does exist, courtesy of Frank Body's new 'Smoothing AHA Body Lotion'. A chemical exfoliant for your bod, it uses the sloughing powers of lactic and glycolic acids alongside emu bush and Kakadu plum extracts to instantly rid you of dead cells, whilst mango seed butter and macadamia seed oil add moisture and soothe skin. All without a drop of water in sight.
Templespa 'Most Revealing Spa Oxygen Peel with Glycolic Acid' – £40
But if it's a smoother, brighter, fresher face you're after, make this powerhouse peel your pick. Not only is it super fun to use (it bubbles and fizzes when it's applied to your face), but it uses vitamin C and a cocktail of good-for-skin acids to lift away dead cells and pore-clogging debris. There's also a whole load of botanical extracts (kiwi, apple, and chamomile included) as well as a mix of Mediterranean oils and vitamins A and E to soften, soothe, and nourish. How's that for a facial fix?
words by Frankie Rozwadowska