From wellness supplements and CBD to sustainable fashion and spring recipes, here's what Hip & Healthy founder, Sadie is loving right now.
The Danish sustainable fashion brand I'll be wearing all summer

I was really excited to learn about sustainable, luxury lifestyle and clothing brand 1 People. Founded by Rea Tjoa Algreen and her life and business partner, Jonathan Tjoa Algreen in 2018, 1 People is a leading Danish eco brand that puts meaning back into fashion. Head over to their website to browse their amazing line of clothes designed with comfort and style in mind for the conscious-minded consumer, including activewear, workwear, lingerie, swim and even ethical elegant evening wear. This month the brand has launched their uber-stylish line of sustainable sunglasses. Hand-crafted by artisans using upcycled rosewood from furniture makers waste, the designs are classic, timeless and don't cost the earth. In addition to its eco-focus, the brand takes pride in empowering people from every background, by way of its charity initiative Business For Planet, to which 1 People donates 40% of all its profits to. And to make sure customers have utter trust and faith in what they do, 1 People offers complete transparency to its production and manufacturing processes, whether you head to the website or their social media channels you'll be able to find the information you need on how and where your product was made. As well as their uber-chic sunnies, I am also seriously coveting their bras and briefs. Forever in search of comfortable, supportive non-underwire lingerie – I think they have hit the nail on the head with their bralette and brief collection. I shall be purchasing one in every colour. Visit https://1people.com/
3 spring suppers I am devouring right now:
The vitamins + supplements that I'm loving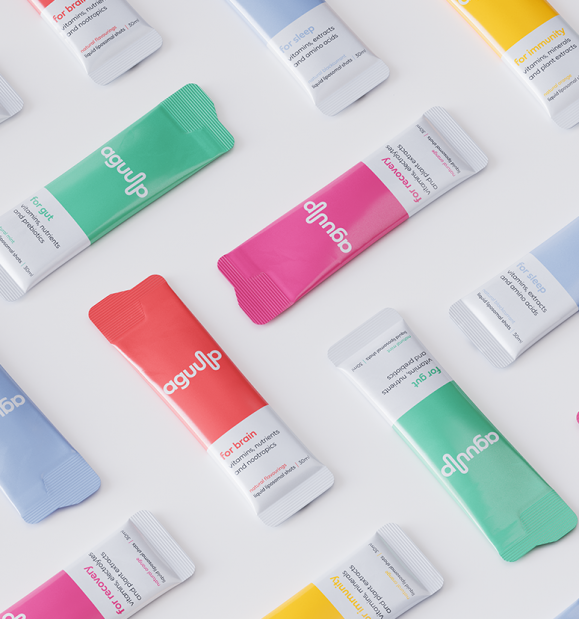 A company founded by Professor Green and former SAS soldier Kevin Godlington, Aguulp is an innovative liquid supplements company with the aim of optimising customers' physical wellbeing in order to support their mental wellbeing. Each of the supplements use their patented NutriProtect liposomal technology that can deliver up to 98% nutrient absorption versus just 20% you get from traditional pill form supplements. The brand's best-selling product Aguulp for Gut is a prebiotic developed for those looking to optimise their digestive function. It literally feeds healthy gut bacteria which in turn repairs gut lining and supports normal bowel movements. After two months of clinical trials, participants averaged a 27% increase in gut health, 75% increase in key metabolites that help cellular function and a whopping 116% increase in a mineral called Propionate, which helps reduce anxiety. As someone who suffers from anxiety, I am very excited to see how these new supplements might help. Visit https://www.aguulp.com/ and use code HIP20 to get 20% off.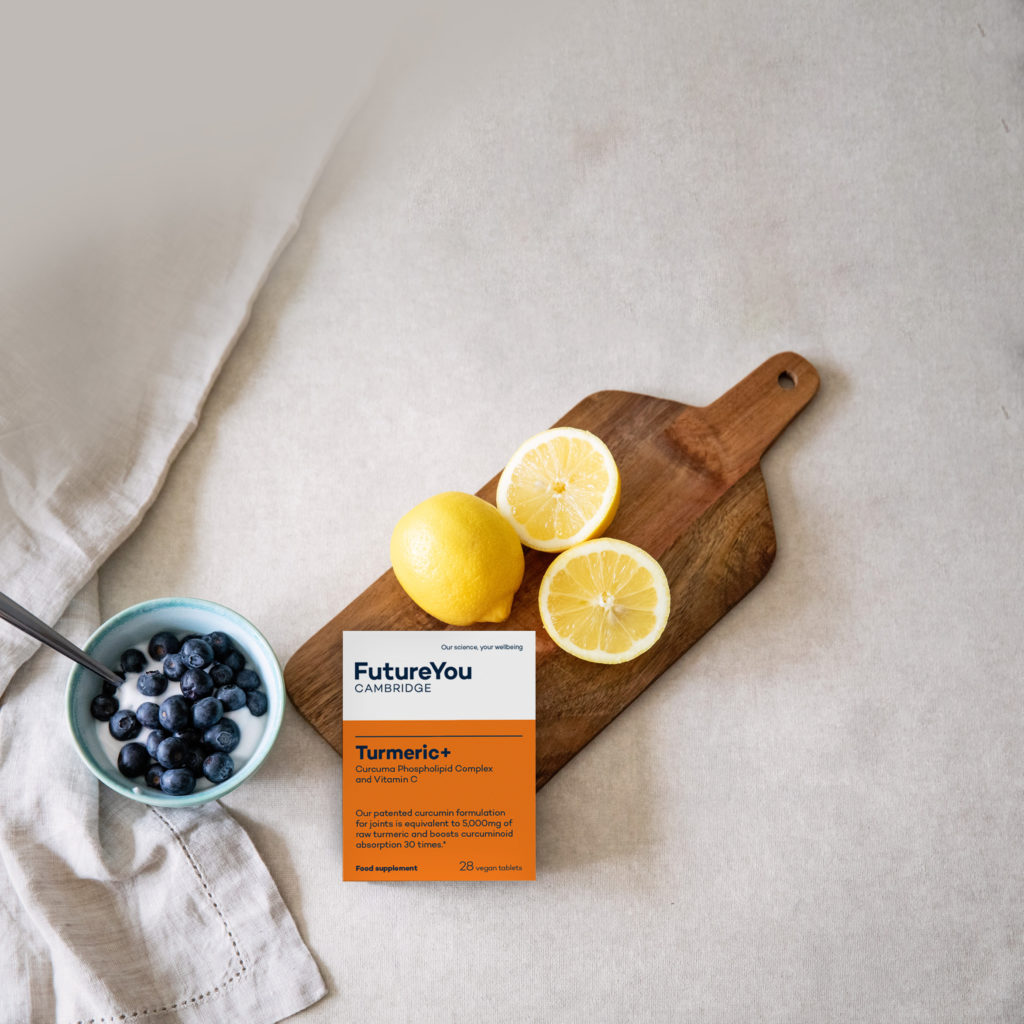 I have a lot of time for any health brand where science is at the heart, and FutureYou Cambridge is a company that brings you supplements that are supported by published scientific data so you can rest assured that their supplements actually work. I was lucky enough to try their Turmeric+ supplements, which is one of their best-selling supplements and I was astonished to find out it is 30 times more absorbable than taking standard turmeric! For every supplement they produce there are two key considerations: how much of the active ingredient can be absorbed by the body, and what benefits the ingredient provides once it has been absorbed. Sounds like a no brainer, but you'd be surprised by how many supplements out there don't consider absorption as a priority when creating their vitamins! Not only committed to protecting your health, FutureYou Cambridge also want to look after the natural world around us which is why they find their ingredients from sustainable sources (the aforementioned turmeric supplement is sourced from a supplier who guarantees they have a high-quality management system to control their environmental impact and reduce pollution and waste over time) and where possible, their packaging is recyclable and biodegradable. Go check out their extensive supplement line at https://futureyouhealth.com/.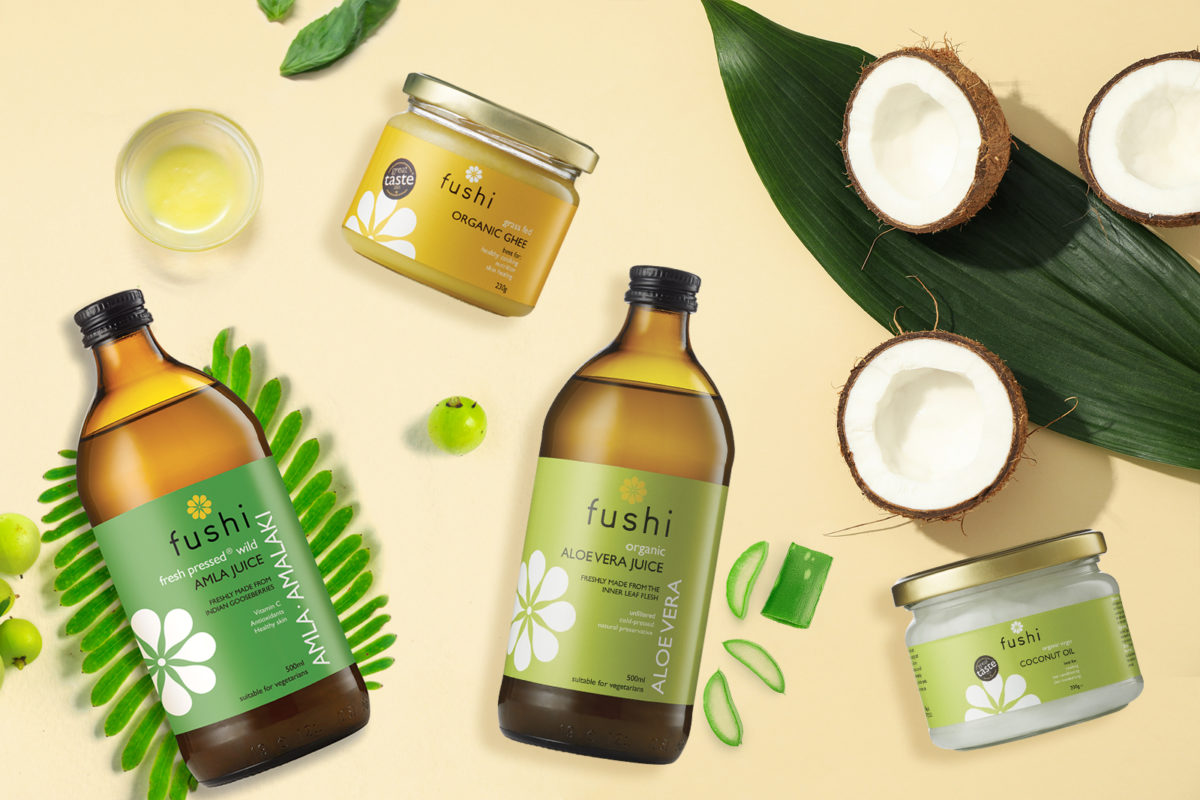 Fushi is a brand that I have long been a fan of. Back when I started Hip & Healthy about 9 years ago, there weren't many wellness and beauty brands built on Ayurvedic philosophies and I very quickly fell in love with some of their very first products (which use generational recipes handed down to the founders) that were all created to help heal and boost wellness. I think of the brand as always only using the very best in ingredients. In fact, they use 100% natural, either organic or wild-crafted ingredients that are all free from GM with no harmful preservatives. Over 90% of their products are Soil Association certified and Fushi is also certified by Cruelty-Free International – this really is a brand you can trust. Not only do they source their ingredients ethically but they also work really closely with their farmers and growers, supporting them in their communities. They have so many wonderful products to choose from and their staff are super knowledgeable about each one, but one I wanted to highlight is the pure, organic Aloe Vera juice. Known for its soothing and calming effect, Aloe Vera is a great antidote to poor digestion as it cools and balances the body's internal organs. Fushi's Aloe Vera juice is extra special as they hand-select leaves from mature plants, and the juice is extracted only from the inner leaf. This part of the plant produces the nutrient-rich healing gel, which is the most therapeutic part of the plant. Plus it is cold processed – keeping all the goodness in! I could, quite literally wax lyrical about the high standards that Fushi hold their products to, but suffice to say that I am building up a very nice Fushi collection of my own! H&H Readers can get 20% off all full-size products until 31st July using code 'HIP&HEALTHY'. Visit https://www.fushi.co.uk/
---
Quote of the Month
"I challenge you to make your life a masterpiece. I challenge you to join the ranks of those people who live what they teach, who walk their talk."
– Tony Robbins
---
Currently Coveting:
Bridal Beauty Festival Box – The Spring Edit
Ok – so I am not about to get married (been there, done that) but I still have to tell you about this amazing beauty box that my friends over at The Bridal Beauty Festival have created as it is nothing short of AH-MAZING! Honestly – I have never been given such a comprehensive beauty box with so many unique and fantastic products. From best-selling brands such as Charlotte Tilbury, Laura Mercier, and Caudalie to Emma Hardie, Gold Collagen and Molton Brown. It's on sale for £55 but worth over £250!! https://www.thebridalbeautyfestival.com/product-page/the-spring-edit