When it comes to health and wellness, the Americans are always one step ahead of the rest. Creating some of the most notorious businesses in the game such as Soulcycle, Nike and Wholefoods, the USA really know what they're doing when it comes down to creating cool brands that disrupted the wellness industry. 
New kid on the block is The Well, a modern wellness club designed for busy, city-based professionals in the heart of New York. Combining Western medicine and the wisdom of Eastern healing, The Well has built a science-backed ecosystem to build personalised health and wellbeing plans uniquely suited to each member and their goals. Kitted out with a full-service spa with steam and sauna, an organic restaurant, reflexology lounge, yoga and meditation studios, private training gym and classroom with innovative weekly programming, The Well takes the concept of 'luxury wellness' to a whole new level. Essentially 'The Well' lets you take a back seat when it comes to focusing on your health as they take care of it for you.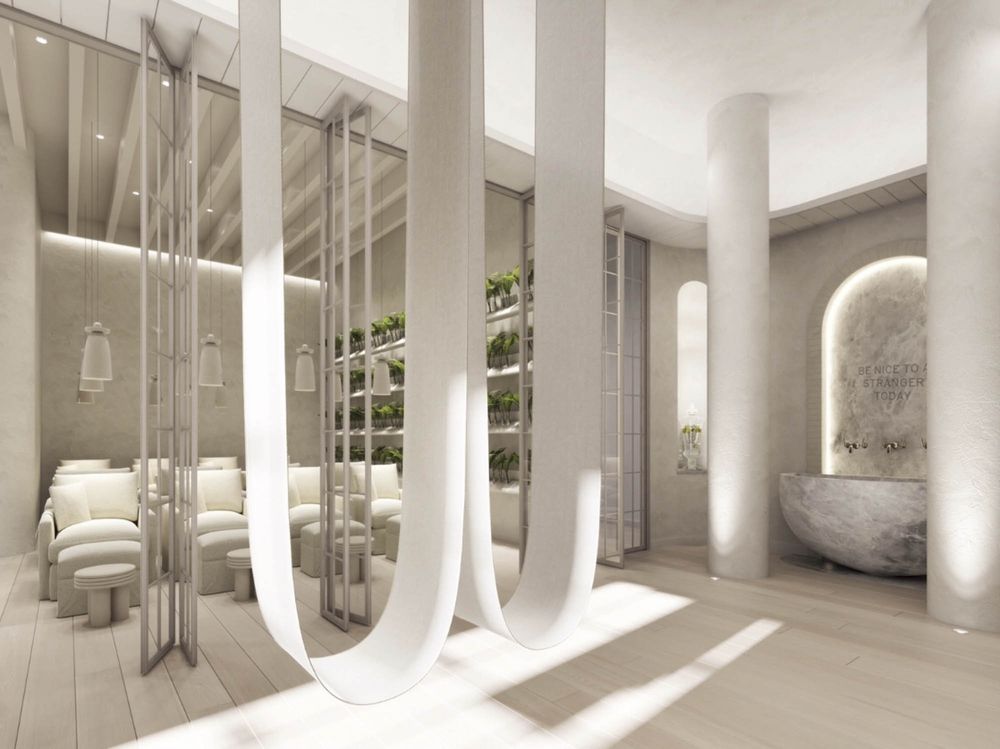 With the help of expert doctors and skilled practitioners, they create unique protocols with best-in-class products to help you reach your potential. Talk about being the best version of yourself…The Well has literally hit the nail on the head when it comes to the H&H ethos. Another aspect we are in awe of is the combination of holistic healing and scientific medicine, it's not so common that both are practised together under one roof, but the integration of both can deliver insane results on the human body. From Chinese Medicine, Ayurveda, Health Coaching, Vibrational Energy Healing, Sports Medicine, Emotional Wellbeing, Mindful Movement and Bodywork, The Well really do cover all the bases!
Members at The Well can dine on fresh seasonal dishes at the organic restaurant at breakfast, lunch or dinner. Serving up locally-grown veggies, hormone-free, organic meat, fresh-pressed juices, elixirs and biodynamic wines, members can order knowing whatever they chose is going to nourish their body.  
Of course, a membership to The Well does not come cheap, its a total lifestyle revamp and is guaranteed to make you feel better in every way. The monthly membership includes access to best-in-class practitioners trained in each of the modalities; unlimited access to club amenities; personalised one-on-one sessions with a dedicated health coach; unlimited yoga, meditation and movement classes; access to the private training gym and personal trainers and curated weekly programming. This really is the ultimate 360 approach to wellness…if you're lucky enough to reside on the Upper East Side then definitely check out this new wellness haven opening this summer. Fingers crossed they will branch out to the UK soon!