A gateway into Asia, Hong Kong blends skyscrapers and art with street food, cutting edge fashion and restaurants with nothing to envy to London, Sydney or New York. Follow Caroline Are's Hip & Healthy Guide to Hong Kong!
SLEEP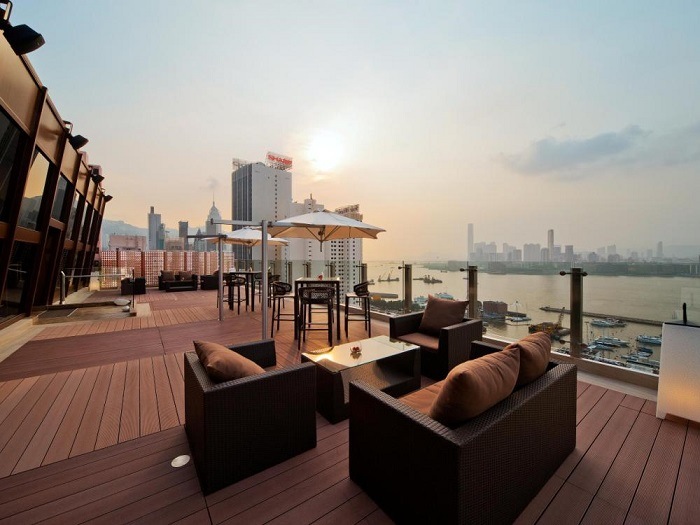 Right in the middle of shopping heaven Causeway Bay, the Pullman Park Lane overlooks the Hong Kong harbour and Victoria Park and is the perfect destination if you are on the hunt for bargains or boutique fashion by both world-famous names and local designers. A stone's throw from former red light district now turned nightlife hub Wan Chai and from up-and-coming café hub Tai Hang, the Pullman Park Lane is your go-to well-connected hotel for the hip shopper. Doubles start at £225.
Step into Hong Kong with a bang with a pampering night in this Central luxury landmark. Located by Hong Kong Central Station and close to the city's best restaurants and bars, the Island Shangri-La sports views of both the harbour and the Peak, Hong Kong island's highest view point. With 56 floors, a swimming pool, a Spa and a breakfast buffet that would put even ancient Roman banquets to shame, the Island Shangri-La will make you feel like a star even just for a night. Think complimentary mini-bar, Chinese green tea served upon arrival, marble bathrooms and world-class décor and you have one of Hong Kong's best hotels. Doubles start at HKD$3,700 (£380).
EAT
The Australian juice company that has taken Hong Kong by storm now sports five stores in the island's main city, with the main outpost by Central station. Famed for their Mylks and juice cleanses, Pressed Juices are the go-to spot if you need to lose those noodle-gained calories. A cute little breakfast spot just outside shopping centre PMQ, their Central store also offers yummy morning breakfast pots and raw energy snacks.
If sticking to your greens is a struggle, Mana! Fast Slow Food gives you plant-based recipes that are as yummy as the real thing. Just look at the Babylon Burger, made with a fresh and protein-packed patty of mushrooms, beets and kidney beans wrapped in a spelt bun. With fresh dishes made from scratch everyday, Mana! is a great takeaway option as well as a fantastic dine in location. Want more? Even their wines, beers and ciders are organic. Doesn't get any better than that.
This two Michelin-starred restaurant is a mecca for corporates and fashionistas alike, given its location in between the banks and boutiques of Central. Its dim sum degustation menu features grilled fish, simple yet fresh and well-presented salads and vegetarian options you don't get to see everyday, making sure the original Chinese cuisine blends well with a healthy twist and right-sized portions.
Everybody needs a cheat day and Yum Cha Central is where you should have yours. One of the most Instagrammable joints in town, Yum Cha's steamed buns are nothing like what you've seen before: piggy shaped hot pork buns or 'sausage dog' steamed buns make eating meat cuter than ever, while its green tea or custard buns are a great treat for dessert. Just don't feel too self-conscious when the buns stare at you with their little eyes…
DRINK
Australian brewery Little Creatures has set up shop in Hong Kong's up-and-coming bar area Kennedy Town brewing up some of the city's best beers. The team are tapping into the growing craft beer market with a stunning, laid-back space made of beer tanks and hip posters. Little Creatures' impressive selection of ales goes perfectly with spicy Asian dishes, but it's the latest addition to their taps, the K-Town Cali, that steals the show, with hints of dragon fruit, an omnipresent tradition in Hong Kong's cuisine.
Skye
Playful cocktails and an open-air rooftop facing the harbour make this cocktail bar on the twenty-seventh floor of the Pullman Park Lane Hotel one of the best in Hong Kong. Music and cinema fans will fall for the 'Frankie Goes To Hollywood' and the 'Redrum', Champagne aficionados won't be able to resist the pink Champagne. Go after dark for one of the best views in Hong Kong.
Aqua Luna
The right setting is crucial to any good drink and Aqua Luna brings this to the next level serving simple beers and wines aboard of a junk boat with red sails cruising through the Hong Kong harbour at sunset. Chilled music, lit-up skyscrapers and breath-taking skies make Aqua Luna an unforgettable experience. Tickets start at $195 (£ ) per person.
SWEAT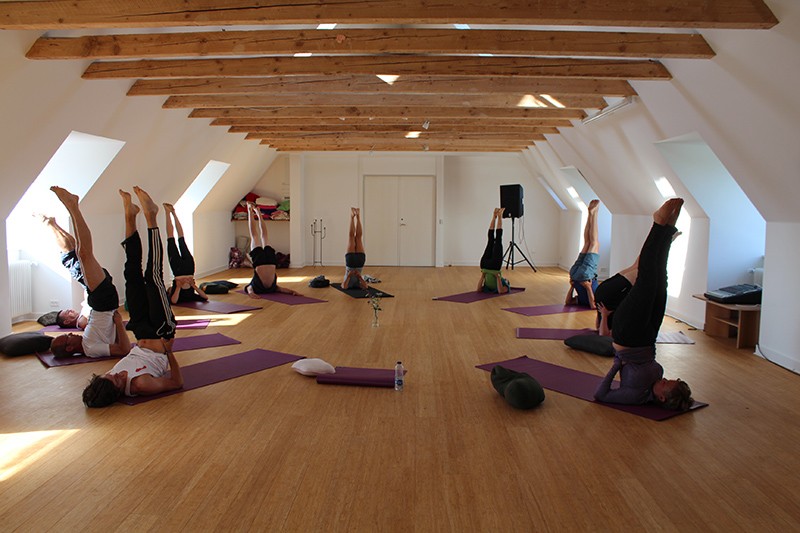 The Anahata Yoga team tailors your yoga programme to your needs. During group classes instructors will give you personal attention, but you can also choose among a wide range of classes with different aims, from back care to core yoga, from slimming to de-stressing yoga.
Unleash your inner Patsy and Edina in this unique underwater spinning class located in trendy Kennedy Town. Exploiting the water's resistance to movement, this class is perfect if you are just going back to working out after an injury or if you are looking for a high intensity and low impact way to burn calories. Call to arrange a free trial.
Hike
Offering one of the most breath-taking views of the city, gazing down on the harbour from The Peak Lookout is definitely a Hong Kong must. Take the Peak walk once you reach the Sky View Terrace to admire the views from different angles and break a sweat while walking up the steep paths.
Getting Around
Public transport in Hong Kong is extremely efficient and convenient. With HKD $65 (£7) you can get a 24-hour pass that grants you access to all underground lines, while a single trip can cost as little as HKD $5.00 (50p).
Remember to carry cash at all time: you cannot use a credit card to buy underground tickets or to pay one of Hong Kong's characteristic red taxis, which will drive you around at the speed of light with a starting fare of HKD $22 (£2.30), with an extra $5 charge for luggage.
Top tip: to get to Central Hong Kong from the airport, take the Airport Express, which costs only HKD $100 (£10) and gets you to Hong Kong Station in less than 30 minutes with the highest comfort. The alternative is a one and a half hour underground and bus journey or a 30-minute cab journey for about HKD $350 (£36). Just remember to brush up on your Cantonese – most Uber drivers and Taxi drivers don't speak English!
Words by Carolina Are from Couchsurfer Reviews.