Travelling to Venice feels as if you have been magically transported back in time. With its magnificence and individuality, truly incomparable to anywhere else in the world, Venice is undoubtedly a must-visit location whether that be with your partner, best friend or family. You may have contemplated a trip to Venice but are concerned about the prices, the overwhelming number of tourists or you're simply in disbelief that Venice could truly live up to such high expectations. Granted, if you fail to stray from the major tourist areas in Venice, you may be hit by both significant crowds and ludicrous prices, however, in our Hip & Healthy Guide to Venice, we're helping you to experience Venice in an authentic way, including some more affordable options. Be prepared to be well and truly blown away by this spectacular Italian city.
SLEEP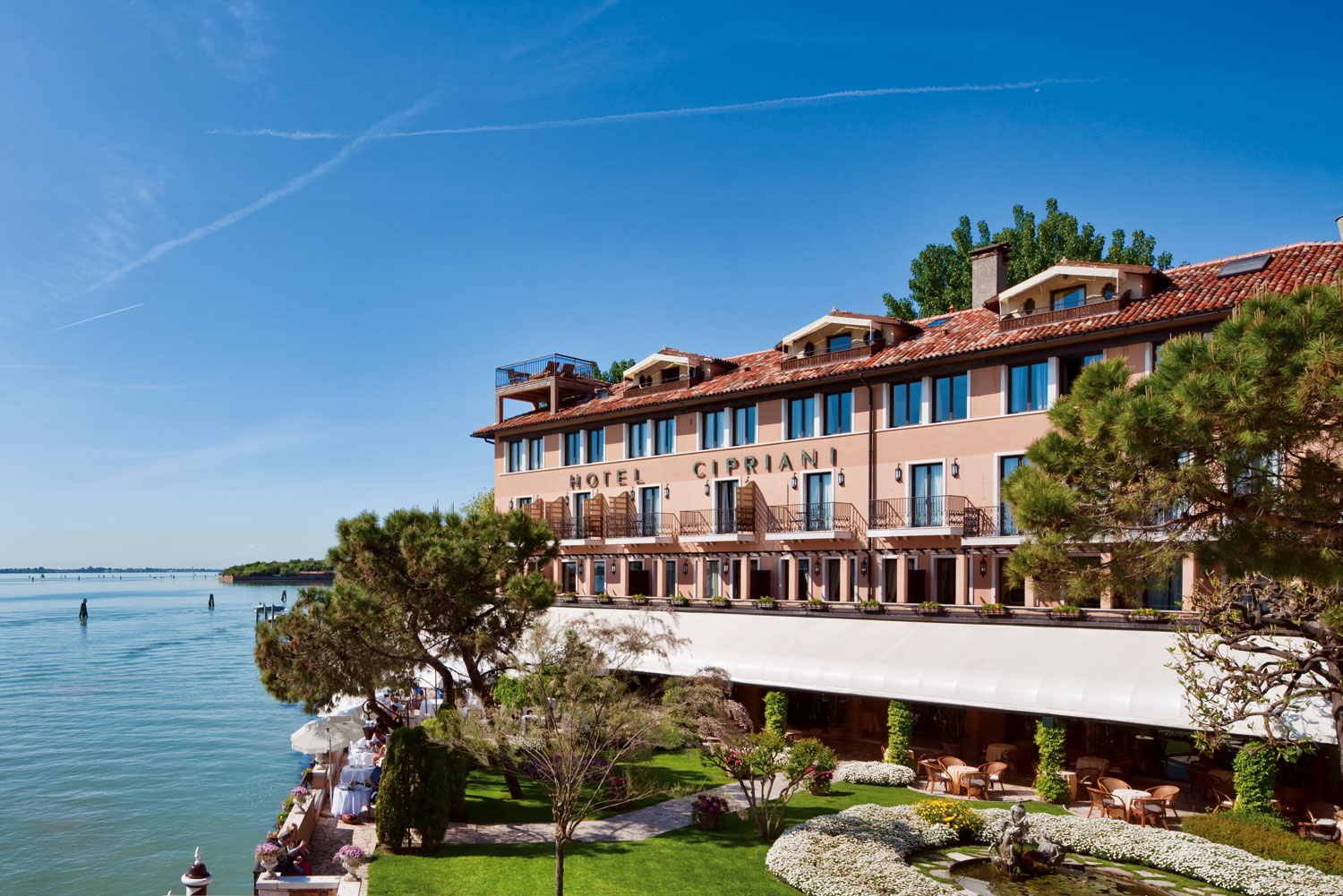 Belmond Hotel Cipriani 
This hotel doesn't entirely fill the 'affordable' comment mentioned in the introduction, however, it is a world class hotel, so rest assured you will be getting your money's worth. Situated at the heart of Venice, with 270-degree views across the water, you won't even have to leave the vicinity of the hotel before spotting some of the major tourist attractions in Venice, such as St Mark's square. This breath-taking hotel offers guests of their 96 rooms and suites a Michelin-star dining experience, Olympic-sized swimming pool, tennis court, and mesmerising architectural touches throughout the hotel. Still not sold? Will throwing in the fact that they have a world-renowned spa and wellness centre be able to tempt you that little bit more? This one is indulgent, so save it for special occasions.
LaGare Venezia MGallery Hotel
When researching a trip to Venice, we came across this beautiful hotel situated on Murano island, just a short boat trip outside of Venice. Not only is this hotel a much more bank account friendly option, but it also gives you the opportunity to experience Murano island, famous for its glass-making tradition. On top of its faultless rooms, the hotel offers a free boat taxi service to pick you up from the airport, deliver you to and from Venice each day and then return you to the airport upon departure. Coming back to the serenity of Murano island following a day in busy Venice is a bonus, and the hotel staff are always on hand to give you suggestions of things to do and places to eat. Additionally, with their wellness facilities, you will be able to kickstart your day with a workout or enjoy a sauna after exploring.
EAT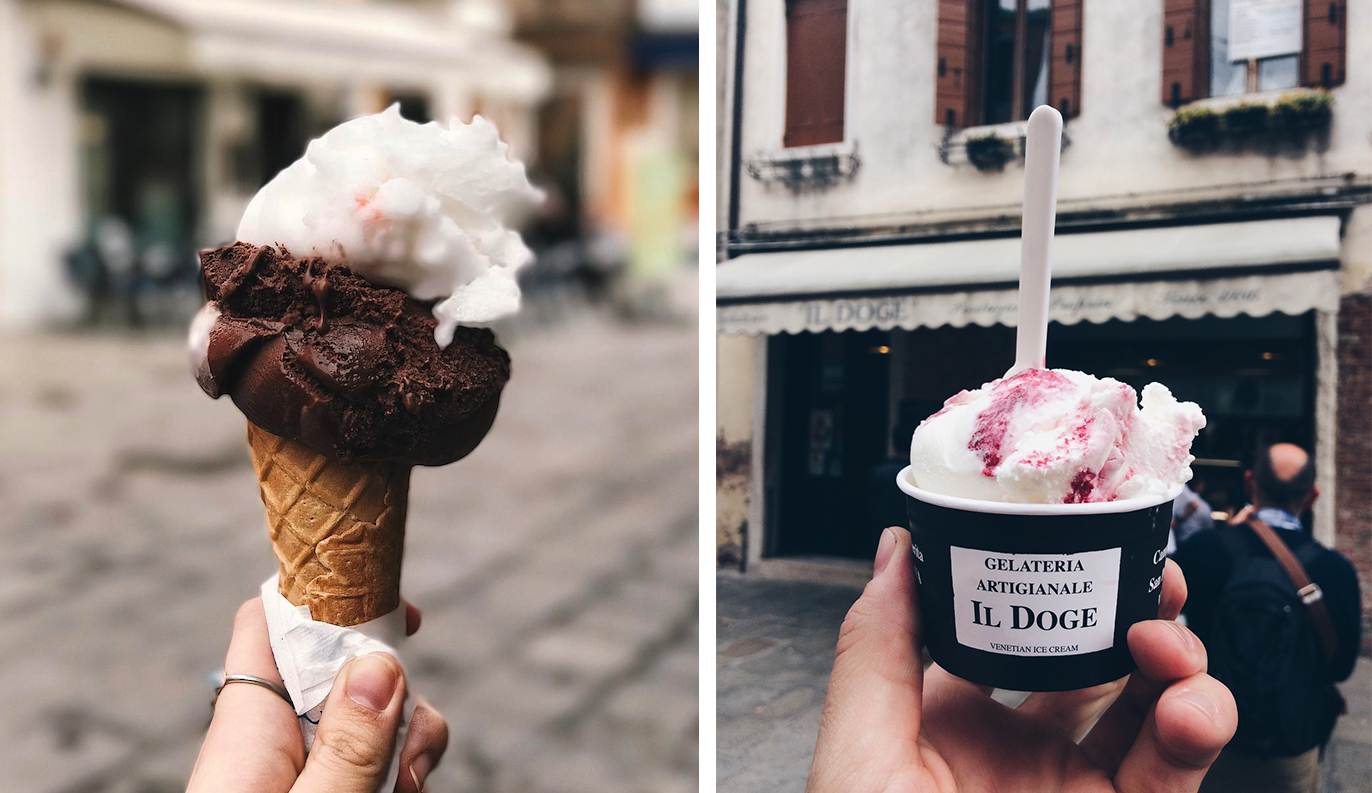 Gelateria il Doge
Is any trip to Italy really complete without sampling every single flavour of gelato that exists? Gelateria il Doge is ideal because it truly caters to everyone. On top of their classic gelato options, they also have the most delicious vegan gelato made using a dairy substitute (trust me, you won't know the difference) and also lighter fruit flavours, perfect for that mid-afternoon snack (or breakfast, we won't judge!)
Dorsoduro 3058/A, Rio Terà Canal, 30123 Venezia VE, Italy
Bella & Brava: At Bella & Brava, their ethos is one of 'healthy moderation.' They recognise that there is no compromise for simple, consistently good food, which they maintain by offering just six delectable pizza choices, with three vegan and dairy-free options. All of their ingredients are fresh and organic, and they use spelt flour dough bases to add extra flavour. Their pizza is a world away from the stereotypical greasy and unhealthy pizza you may expect. Simply good food, at an affordable price.
Fondamenta Trapolin, 4383, 30121 Venezia VE, Italy
Enjoy a Bellini in Harry's Bar: Where better to enjoy a Bellini than the home of the Bellini? In return for high prices, you will receive second-to-none service, an authentic experience, a tasty cocktail alongside snacks and a perfect Instagram opportunity, of course. If you'd like to enjoy a bite to eat, you have to be slightly more dressed up (no shorts allowed), however, if you're just looking for a refreshment during the day, their upstairs area caters to your needs.
San Marco, 1322, 30124 Venezia VE, Italy
SWEAT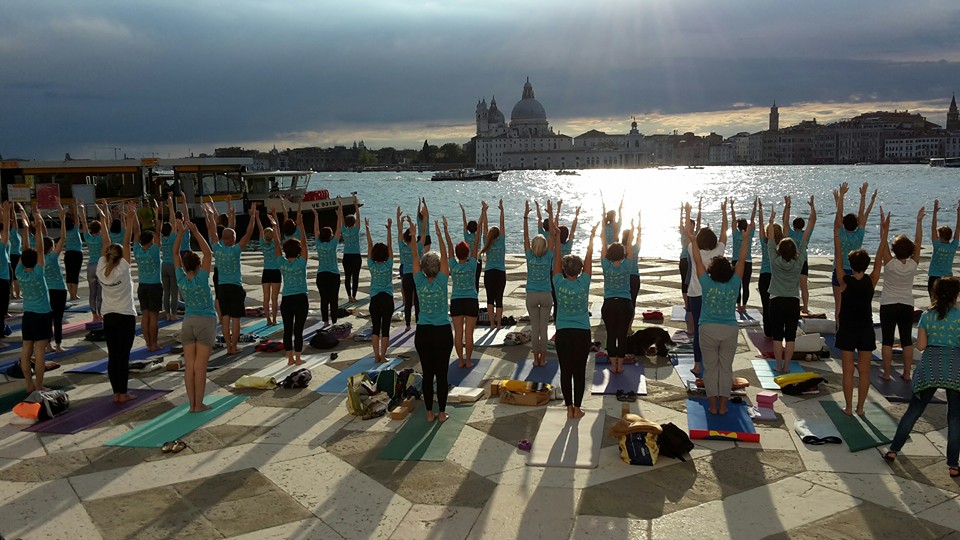 Studio Iyengar Yoga Venezia
For all of you yoga bunnies out there, studio Iyengar yoga offers you an opportunity to escape the chaos of Venice during one of their yoga classes. With over 70 years of experience and dedication to yoga practice, particularly the 'IYENGAR method', which aims to transform and improve the balance of the mind and spirit whilst also strengthening and improving the body, their classes are a real delight. The class timetable can be accessed online.
Get lost in Venice
One of the best ways to exercise in Venice is simply to explore endlessly. Our number one piece of advice when travelling to Venice is this: turn off your phone, ditch the map and simply allow yourself to wander and get lost. You'll be so captivated by all of the hidden gems and spots you find, that you won't even realise you've been on your feet for hours on end!
DO
Doge's palace
Previously the dwelling place of the Doge, the supreme authority of Venice, Doge's palace is now the leading museum and tourist attraction in Venice. Don't let the word museum put you off, as even someone not remotely interested in history or architecture will struggle not to be impressed by the exquisite palace rooms and artwork on display here. 
St Mark's Bell Tower
The Bell Tower in Venice quite literally towers over the city, standing proudly at 99m. This is not only impressive to look at externally, but visitors also have the opportunity to hop in a lift that transports them to the top of the bell tower, where you can enjoy the greatest view of the city that exists. As with Doge's palace, for a small price, you can book a time slot in advance to ensure you don't have to waste precious time in queues!
Gondola Ride
This guide to Venice wouldn't complete without recommending a gondola ride. In our opinion, it's the best way to explore Venice! Experiencing a gondola ride and winding through the canals of the city is truly majestic, making your trip to Venice even more unforgettable. Our top tip for saving money is to share a gondola with other visitors, as then you can divide the costs between you!
words by Harriet Prior
---
READ OUR OTHER TRAVEL GUIDES