Wanderlust 108 London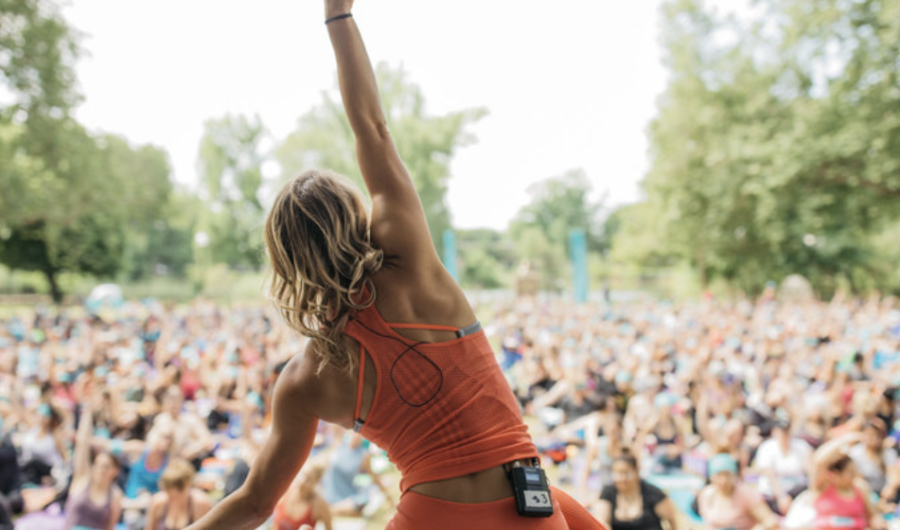 The time has finally come to unite again in London's iconic Battersea Park on Saturday July 31st for a day filled with community and re-connections, all captured during a mindful triathlon including fitness, intention setting, yoga and meditation – a brand new format to ensure Covid-19 safety.
Harmonising an equal community of 3,000 yogis moving and breathing together, guided by an outstanding lineup of the world's top-class teachers including international wellness goddess Shiva Rea, Hannah Barrett, Pete Mac, Maude Hirst, Naomi Absalom, and Richie Bostock underscored by the sounds of Tom Middleton, this will be a blissful event for both the mind and body, reconnecting with serene souls.
Providing the depth of practice and exploration, the afternoons Uncommons will feature curated classes from our uniquely gifted community of Wanderlust TV teachers including Emily Harding, Zarouhi Grumbar,  Pip Elysium, Dirish Shaktidas in the all new Wanderlust TV Lab, with another dedicated area brought to you by partner Fierce Calm, which will explore music, movement and intimate discussions.
Guided by an array of Fierce Calm teachers David Kam, Leila Sadedghee, Rādhikā Dās – Kirtan London, Darvina Plante, Sunita Devi, Zakiya Bishton, Jasmin Harsono (Emerald & Tiger), Francesca Secolonovo and Naomi Annand, the power of Kirtan will provide an immersive magical meditation, combining music and mantra. Be taken on a journey to connect with your heart, body and soul, through both joyful and restorative movement, yoga and sound healing practices. Authentic, vulnerable and powerful discussions exploring how the community can work together to face new challenges and opportunities. Plus, a Dharma Talk hosted by Mariel Witmond will leave attendees bursting with hope, gratitude and a restored sense of community and connection.
The True North Cafe hosted by District Coffee, with our newly upgraded Wanderbowl packed FULL of delicious probiotic, vibrant and nourishing foods brought to you by Kim Parsons of The Yoga Kitchen, available to pre-order ahead of the event. Pre orders include a choice of still or sparkling CANO™ water and a mouthwatering collagen ball prepared with love by Purpose Foods. District will also be bringing their unique spin on breakfast with a collection of acai bowls and glorious smoothies, matcha lattes and of course coffees throughout the whole day, topped off with their legendary banana bread.
Attendees will begin and end their day with a casual, communal food experience in our Kula Market. Food will be provided by a selection of London's finest food vendors, with a focus on healthy and vegetarian fare. When not eating, guests will have the opportunity to engage with brands and local vendors, who will surround the outdoor dining pavilion. Plenty of temptations to purchase organic and sustainable goodies at the Artisan Kula Market, or explore the clean protein smoothie bar by Nuzest.
To end the day on a high vibe, attendees can kick back with some healthy hedonism, at the NOLO Bar presented by Seedlip, with cooling non-alcoholic beverages to refresh you between flows. Luscious simple botanicals and tonics using the OG of all non-alcohol spirits, Seedlip and Aecorn — the perfect après workout wind-down.