Harvest Kaplankaya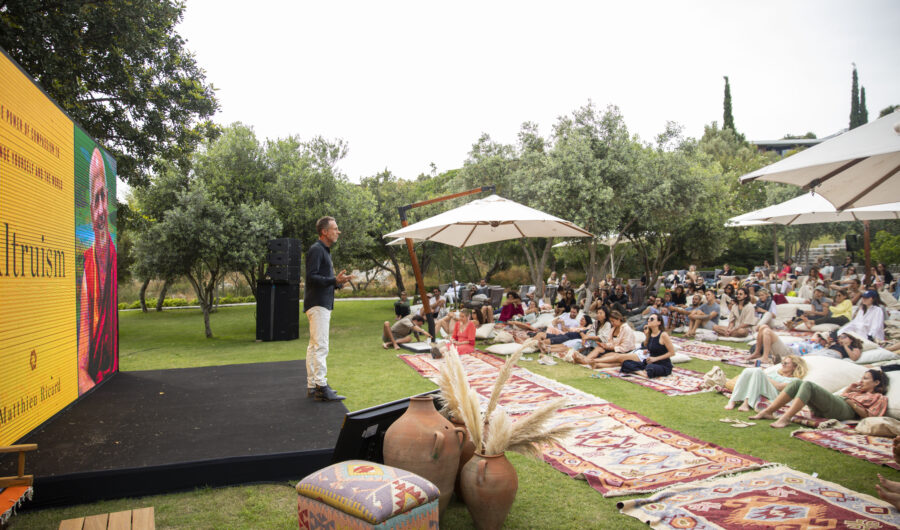 Harvest Kaplankaya is a curated four-day experience aimed at bringing people together to rediscover human connection, contemplate important global issues and celebrate human potential.
Over four days, a gathering of world experts, artists and intellectuals will come together to explore the questions: Where have we come from? What's going on in the world today? And where do we go from here? Breaking down human constructs across time, we will begin to identify what in the past and present serves us and the planet, concluding with radical hope for building a brighter future. The kind of hope that is durable enough to encounter setbacks, that is powerful enough to overcome impossible odds.
On the edge of turquoise waters with Greek islands as the backdrop, Kaplankaya is spread over a hilly and rugged terrain dotted with olive groves and pine trees.
Thanks to the warm climate in this region of Turkey, Harvest takes place mostly outdoors, taking advantage of one of the seven beachfronts for our main stage and the spectacular restaurants and bars for evenings under the stars. 
Playing host to Harvest is the 5-star Six Senses Kaplankaya hotel in Turkey, the perfect partner to complement our values of wellbeing and nature. Rated #3 in Condé Nast's Top Destination Spa Resorts in the world in 2022, the hotel boasts luxurious rooms guaranteed to give you a good night's sleep, as well as a range of facilities including a 10,000sqm spa with unique high-end treatments targeting nutrition, ageing, detoxing, sleep and much more. Fitness facilities also include a state-of-the-art gym, yoga room, basketball and tennis courts, cycling studio and more.