It seems there's nothing Esmée Gummer can't do if she sets her mind to it. From being told she'd never walk again to completing an Ultra X Marathon (that's 25okm in 5 days….yup) in Jordan's unforgiving desert. She is power, strength, resilience and inspiration all rolled into one! Still on a high from her achievement in Jordan, she shares her non-negotiable health habit and her next big goal.
My de-stress tool
"One thing I have learnt about conquering the things that stress me out is to actually sit in it. I used to try and find ways to distract myself from the stress and almost ignore it which would eventually come back and bite me! Now I allow myself to sit in the stress and really feel it and then find a way to come out of it. 'You can let it ruin your lunch but don't let it ruin your dinner.'"
My guilty pleasure
"My favourite food is pizza which I don't feel guilty about eating at all as it's the best! I just feel guilty when I'm meant to be doing chores but I'm eating pizza"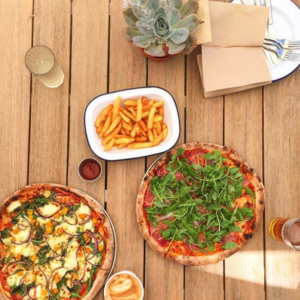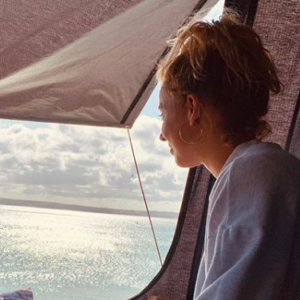 My non-negotiable health habit
"Every morning without fail I list 10 things in my life that I am grateful for. Whether it be people in my life, opportunities or for my healthy body, I will always make time for this. It always puts me in a better headspace to take on the day. "
My evening ritual
"Makeup off, hair in a bun, turn my phone on airplane mode, lay in bed and think of my favourite thing that happened that day."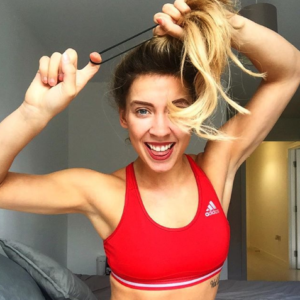 My favourite way to keep fit
"I love running and hiking. I still really enjoy group exercise and HIIT classes but there is something about being outdoors that just makes me feel ten times better afterwards."
My biggest life lesson
"To become best friends with myself. Only I am responsible for my own happiness, my own success and my own achievements. People can aid all of the above and add support but when it comes down to it I am the driver of my life and I am the best person I've got when times get rough. "
My next goal I want to achieve
"I am focusing all of my energy at the moment on wellness. I want to help people feel good and strong and like they can achieve anything. My goal is to reach as many people I can with my messages and way of life."
Esmée Gummer has been working with the team at Samsung KX; London's new destination to experience the latest in culture and innovation, powered by Samsung technology. See what's coming up here.