There's simply no denying, avoiding comfort food in winter is way trickier than in the summer months! When it's miserable and cold outside, there's nothing more warming and comforting than a big meal with family and friends and indulging in never-ending puddings snuggled under a blanket afterwards. Darn you change of seasons! While those sorts of habits aren't necessarily the best for your body long term, we definitely believe you should still be able to enjoy comfort food and feed yourself with nutrients at the same time. Daylesford's resident nutritionist and wellness expert, Rhaya Jordan, talks about how to eat for the new equinox, keep things super nutrient-dense AND classify it as comfort food!
The Autumn equinox has been and gone, the evenings are getting darker and winter coats have been donned: the seasons have well and truly changed. This is the time of year when we naturally crave foods that feel warming, indulgent and satisfying. But comfort food goes way beyond stodgy mashed potatoes and heavy puddings. It's time to take a fresh look at what we like to think of as "deep winter foods" to ensure you feel well fed, rested and rejuvenated at this time of year.
There are so many beautiful ingredients in season at the moment. The organic Market Garden at Daylesford is harvesting plenty of pigment-rich beetroot, plums and damsons; leafy chard and radicchio; refreshing apples; crunchy fennel; sweet, silky squashes, peppery salad crops and much more. Organic venison from the pastures in Staffordshire and wild mushrooms from further afield are stunning in all sorts of autumnal recipes. A bowl of winter greens, perhaps wilted slightly in a little olive oil or butter with a kiss of garlic, topped with crunchy wet walnuts and pan-fried, savoury wild mushrooms is my idea of a heavenly recipe for October!
Before your diary is filled with a whirl of festive celebrations, pre-empt the party season by enjoying gut-friendly foods like bone broths, miso soup, mushroom broths and bright, lemongrass-infused soups – much better than waiting until January to start thinking about health and wellbeing.
It is easy to adapt summer standbys like juices and salads for the colder months; so-called "clean food" is, and should be, a different concept in winter. Be inspired by seasonal fruits and vegetables – make a warm salad of roughly chopped root vegetables roasted with a miso glaze to enhance the delicious earthy sweetness. Drizzle generously with a moreish salad dressing for a wonderful remedy and boost for the body: olive oil is rich in beneficial phenolic compounds that help your body mend. Don't shy away from using quality fats: they will help with satiety and ensure you feel satisfied and full, and less likely to yearn for sweets or snack food.
Variety is key for gut health, so make sure your diet includes a whole rainbow of colours, textures and flavours. Cold weather food tends to be very sweet or salty, but bitter and sour flavours send messages to your liver to increase its detoxification enzymes. Fermented foods play an important role here; enjoy a side of sauerkraut or kimchi with meals to care for your gut.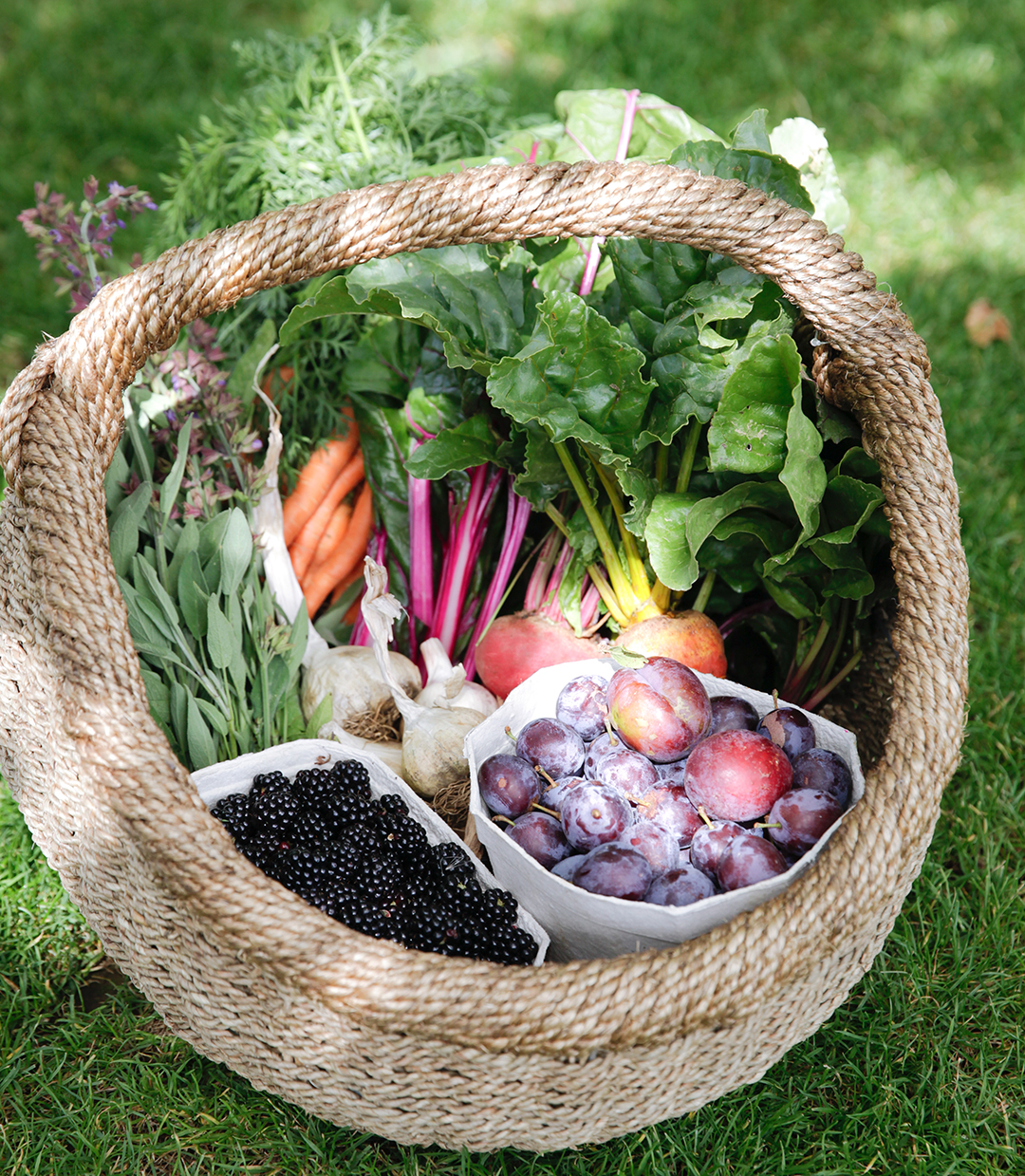 Deep, vibrant pigments in foods are a good indication that they pack a nutritional punch – beetroot and blackberries are great examples of fantastic British-grown superfoods, and traditional fruits like apples and pears are wonderful to enjoy as well.
Stock up on what I like to call "slow carbs" such as pulses and beans: a great recipe idea is to braise cannellini or another small white bean with kale and a dribble of bone broth.
In many countries, this time of year is traditionally associated with hibernation. Embrace this sentiment by allowing yourself to relax with long soaks in deep, scented hot baths, restful evenings at home and even allowing yourself to sleep slightly longer to re-set your body clock in tune with the season.
Visit Daylesford Organic for recipe ideas, cookery classes and delicious food!
More articles we think you'll love…