There's more to Ubud than yoga, but its wealth of beautiful studios and high quality teachers certainly live up to the hype. After Eat Pray Love sent spiritual tourists to Bali in their hordes, Ubud earned its status as the holistic heart of Asia – and for good reason too. The abundant nature and deep rooted spirituality of the Balinese culture make the little mountain town the ideal setting to nourish the mind, body and soul through meditation and yoga. With workshops, retreats and beginner classes, it's also a great place if you are new to yoga, or an occasional yogi looking to fully embrace a mindful practice. Ashtanga, yin, vinyasa, restorative – name a yoga style and Ubud's got a shala for it. Throw in lush scenery, spiritual traditions and the intrinsic warmth of the Balinese people and you have all the ingredients for the ideal yoga holiday. Whilst there are many amazing yoga studios in Ubud, we've asana'd our way across the town to bring you our favourites.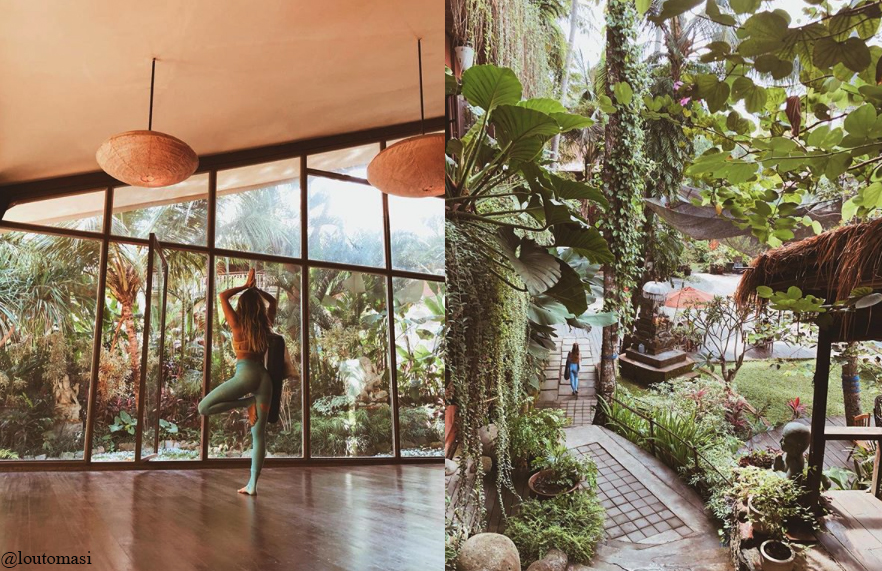 The Yoga Barn
The Yoga Barn is more than just a studio (six studios to be precise..) it's a one stop wellness destination. And a beautiful one at that – a structural splendour, grandeur with a rustic indigenous style. The sheer size gives it a village feel as you wander through the grounds, which now include an ayurvedic spa and healing centre, cafe, juice bar and on-site accommodation so you literally never have to leave. Choose from over 100 classes on the schedule per week, including daily free community classes from yoga flow to astrology and acro classes.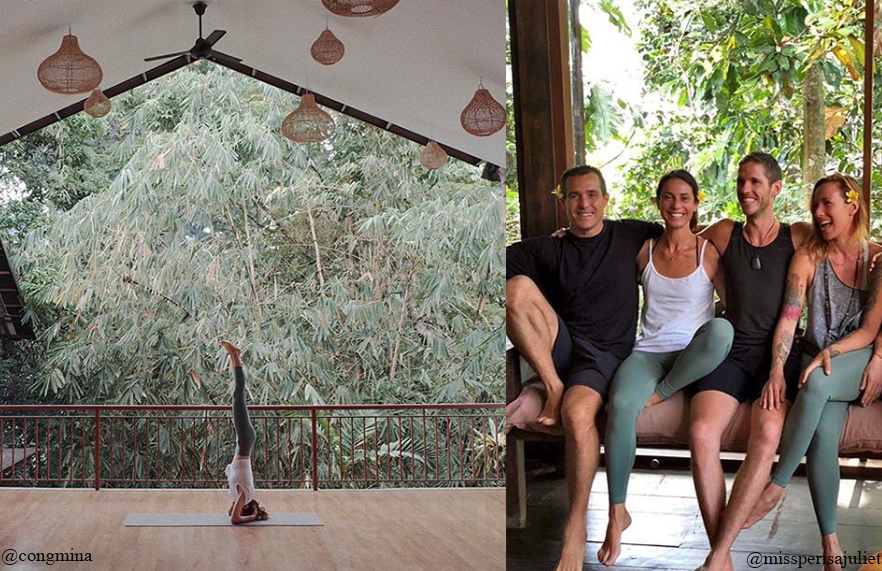 Radiantly Alive
Radiantly Alive feels like a home away from home. It has a real community vibe, with lots of regulars and over 60 classes a week across their three studios. They also have a great range of interesting one day workshops with everything from how to nail your handstand to learning about myofascial release, so definitely check the schedule to see what's on when you arrive. They have also been undergoing an exciting refurbishment which includes a new cafe and changing room facilities- set to open this November.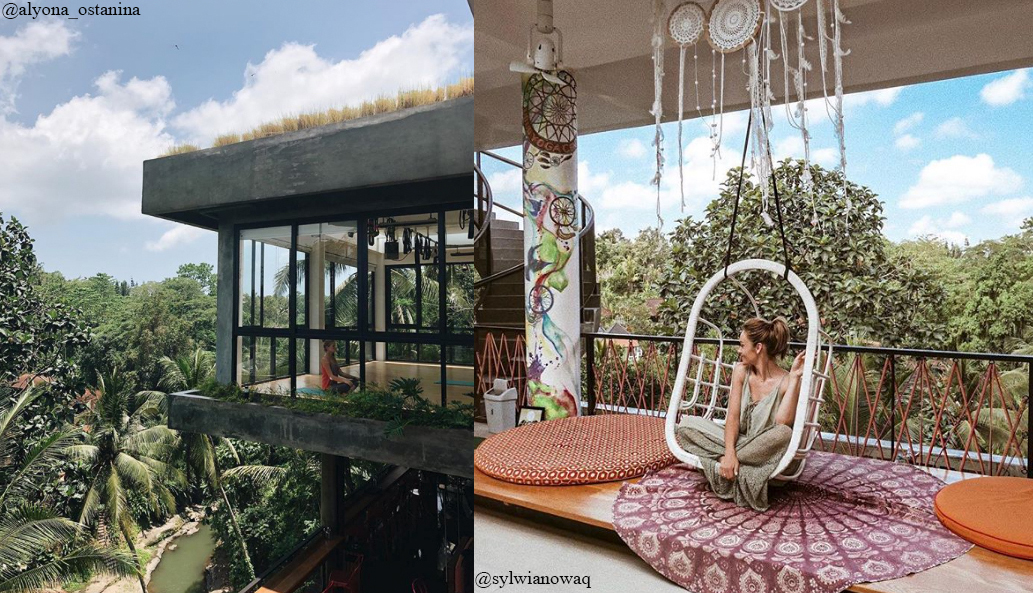 Ubud Yoga Centre
You definitely don't need an aesthetically pleasing space to do yoga, but it certainly doesn't hurt! And you'll be hard pushed to find a better looking studio than Ubud Yoga Centre who set the aesthetic benchmark with their contemporary space. A living roof and walls of glass drench the top floor studio with natural light as you look down onto lush greenery. If its not hot enough outside for you, they have a heated studio for bikram, hot pilates and power yoga. Their vegan cafe and shop are on the ground floor downstairs, making it an easy place to idle away time.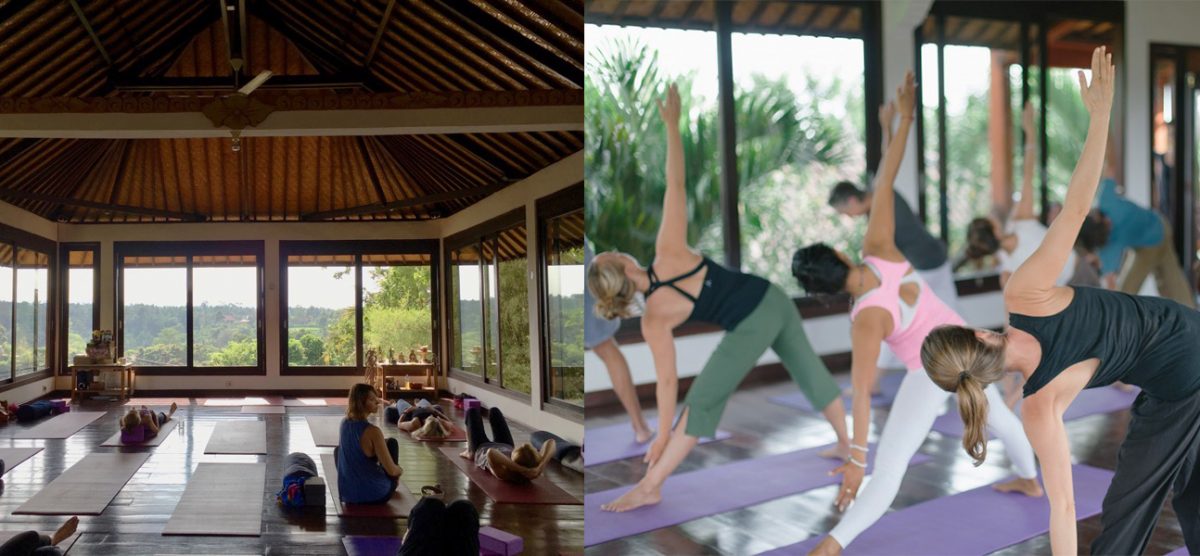 Intuitive Flow
Floor to ceiling glass windows surrounded by green as far as the eye can see, the serene setting of Intuitive Flow is an oasis of peace in contrast to the busy Ubud centre. Climb the stairs to reach the studio, and you'll be rewarded with epic views of Mount Batur in the distance. The studio is small and basic with no changing rooms, but for us this added to the overall experience – nothing flashy, just yoga and mother nature. A real hidden gem.
 words by Mea Perkins
---