It's International Yoga Day and it's fair to say our yoga mats have quickly become our most trusty, loyal companion during the pandemic as home-workouts have become the new norm. Not just limited to yoga, our mats have become an essential component for all our workouts, from hardcore HIIT sessions to bodyweight toning classes and everything in between. Our yoga mat has been an absolute godsend and has, in essence, become our sanctuary spot at home, where we can tune in to our bodies and zone out from the world for a short period of time. There are certain qualities we look for when scouring for the perfect yoga mat, the grip being a huge factor. There is nothing worse than sweaty palms slipping all over the place when you're trying to do a downward dog! So without further ado, here's our hot list of the best yoga mats in the biz. Tried and tested by us, you can have full confidence that these mats are worth investing.
Alo Yoga – Warrior Yoga Mat
Guru's of the yoga wear market, Alo Yoga, not surprisingly, makes yoga mats that are just as great as their beautiful clothing. Their Warrior Yoga Mat has a strong grounding element which empowers both the mind and body to enshrine this sense of grounding through your practice. The tacky texture is key to the design, guaranteeing you will not slip around at all. The thickness means that this mat will stand the test of time as it is more durable than most due to the 100% polyurethane leather top layer. Perfect for extremely sweaty workouts, the moisture-wicking material ensures that from start to finish, the mat will retain its grippy qualities without interference. Another plus point of purchasing this mat is that you will receive 30 days free membership to Alo Moves, their own library of incredible online yoga and fitness classes. 
Kati Kaia – Yoga Mat
Kati Kaia definitely wins the award for the most colourful, flamboyant yoga mat we've ever seen…they really are a work of art! Aside from their beauty, Kati Kaia's yoga mats provide luxury cushioning to protect your joints and has an ultra-absorbent vegan suede top which is smooth yet supportive. Made from 100% 'non-amazon' natural rubber with no toxic fillers including PVC, silicone, chlorine and phthalates, which are unfortunately found in some yoga mats, Kati Kaia's range of mats is a great sustainable choice. Each artistry pattern has a unique deeper meaning, for example, the Nephele design is inspired by the cloud goddess and gives the illusion of watching clouds dance across the spring sky. These immersive mats will help you delve deeper into the spiritual element of your practice to find a sense of zen.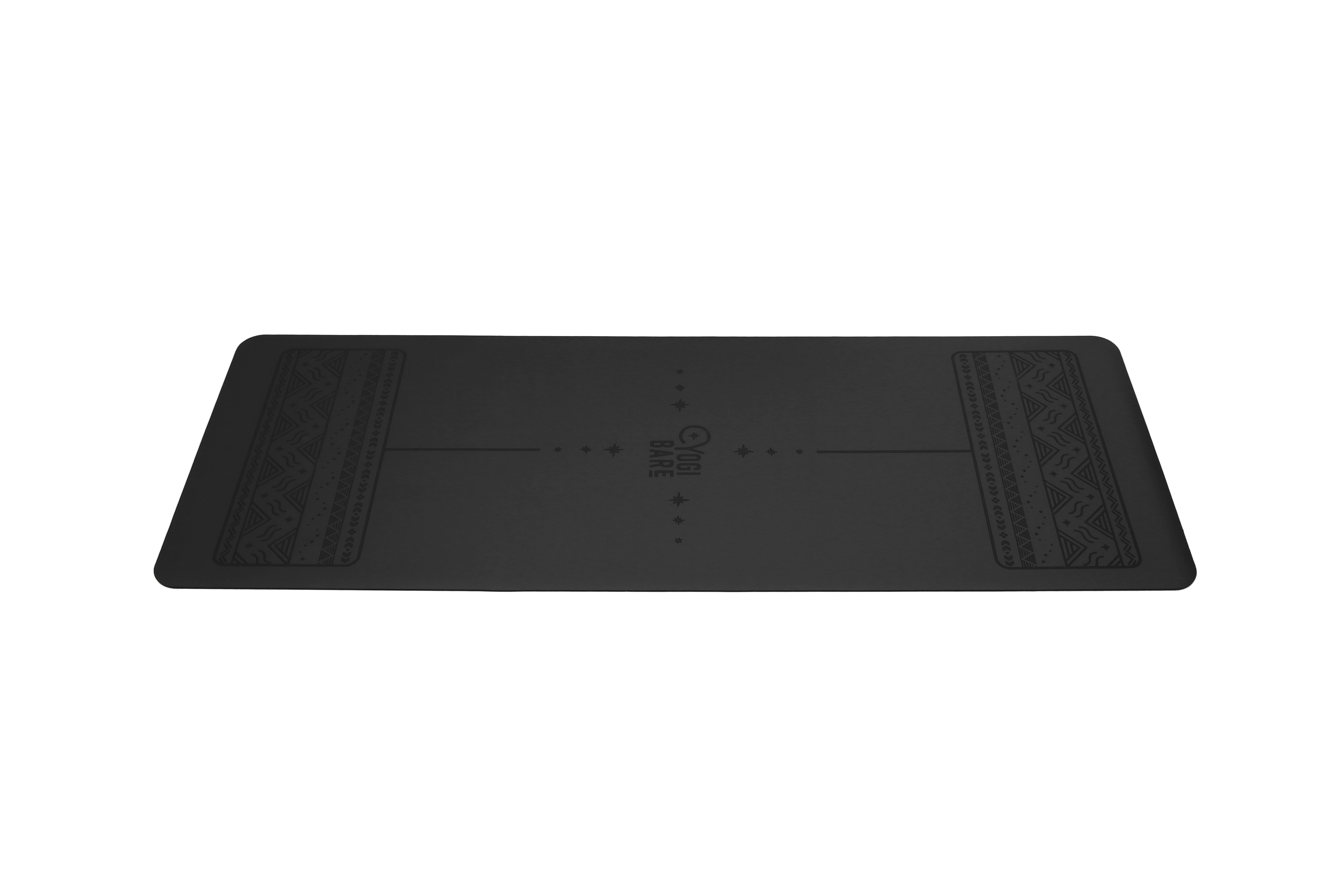 Yogi Bare – Paws Natural Rubber Extreme Grip Yoga Mat
Fresh with a slick new design, Yogi Bare's signature Paws Natural Rubber Extreme Grip Yoga Mat may look a little different from the original, yet still retains their signature design which is flawless. The clue is in the name with this one, the grip really is amazing! No matter how sweaty your 'paws' get they will not budge, so if you are prone to clammy palms this mat will be perfect for you. Crafted from eco-friendly natural rubber that is biodegradable and protects our planet from extremely harmful and sadly common PVC yoga mats, Yogi Bare has strong sustainable and ethical values that run through their manufacturing right through to the packaging. If you love hot yoga or Bikram, this mat is a real winner. The advanced non-slip technology makes it ideal for the sweatiest of yoga classes. On the flip side, if you're into sweat-enduring high-intensity exercise, this mat will equally support you with no qualms.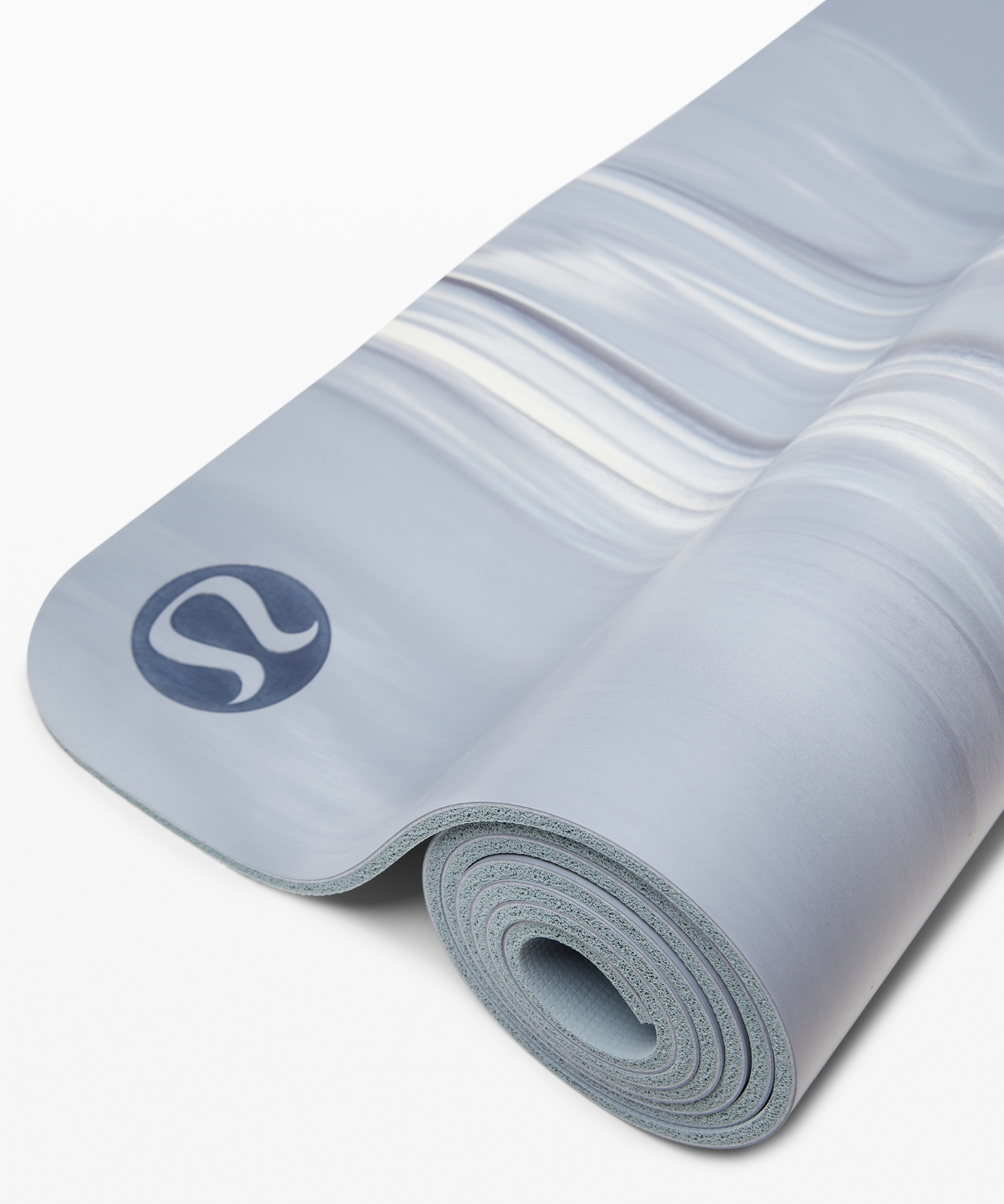 Lululemon – The Reversible Mat
Initially starting out as a solely yoga-based brand, Lululemon has got their Reversible Mat down to a T. The mat is available in two different thicknesses, 3mm and 5mm. We personally prefer the slightly thicker version (5mm) as it provides and little more cushioning which we find is super comfy on our knees for postures such as crescent low lunge. The reversible element makes this mat a real hybrid, as one side is perfect for yoga (the main purpose) and the other is great for other types of exercise with a slight texture to it. As yoga mat's go, Lulu's Reversible Mat is really quite reasonably priced and meets that high level of quality you will desire from a yoga mat. Made from natural rubber, it is easy to clean and has an antimicrobial additive to help prevent mould and mildew on the mat.
Fable – 4mm Pro Grip Studio Yoga Mat
Taking into account all the little details that make a big difference to your practice, Fable's Pro Grip Studio Yoga Mat is crafted to perfection and is beautifully sleek! These eco-conscious mats which are both kind to your body and the planet, are made using natural tree rubber which is biodegradable and free from PVC, toxic inks and glues, meaning you can rest your face whilst enjoying child's pose with no worries. We absolutely love Fable's eco-initiative; for every yoga mat sold, they plant a tree on your behalf, giving you an extra boost of gratitude when purchasing the mat. Invested in the magic of yoga, Fable's unique dotted guidelines help you improve your alignment enabling you to flow gracefully through your practice. Great for those who require a little more space, the mat is marginally wider and longer than the average yoga mat and provides excellent stability and cushioning. We're obsessed with the blush pink colourway which is the ultimate mat for all you girly yogi's out there.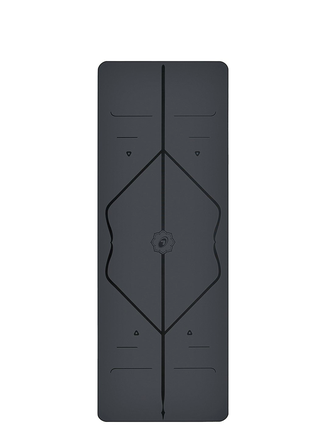 Liforme – Original Yoga Mat
Designed to balance your mind and body, Liforme ticks all the boxes for a great, high-quality yoga mat. It's no wonder yogi sensation, Cat Meffan is obsessed as well as a string of other professionals in the yoga world. Liforme's revolutionary on-mat alignment is second to none. Once you use this mat you won't want to switch to anything else as their unique 'AlignForMe' system is so useful during your yoga practice to correct your positioning. With the use of sustainably sourced rubber and an innovative heat-bonding process to eliminate the need for toxic glues to bind the top and base layer, the Liforme mats are super eco-friendly, PVC-free and biodegradable. Liforme mats are ever so slightly longer and wider than the average yoga mat, making them ideal for taller people. The 'GripForMe' material used will stop you from slipping and sliding all over the place enabling you to be stable on the mat and flow through your practice with ease. Available in an array of different colours from muted to vibrant tones, there is one to suit your style!
words by Isabelle Shury
---
Read more: The Best No-Equipment YouTube Workouts You Can Do At Home