Eating veggie in London these days is super easy and actually incredibly enjoyable! Here are 6 of the best vegetarian restaurants in London!
Farmacy
Farmacy in Notting Hill (pictured above) burst on to the London food scene back in 2016 and has quickly made a prominent mark on the vegan and vegetarian map. It's stylish interiors and picture-perfect food makes this hangout a favourite amongst bloggers and influencers looking to fill their instagram feed with Cali-style cuisine. Dinner at Farmacy is cosy, romantic and atmospheric… a great place for a meal for 2 or a girlie birthday outing. Top tip: their (entirely plant-based & refined sugar-free) dessert menu is not to be skipped! We can't get enough of their Banana Bread & Peanut Butter Pudding and their Nice Cream Brownie Sundae!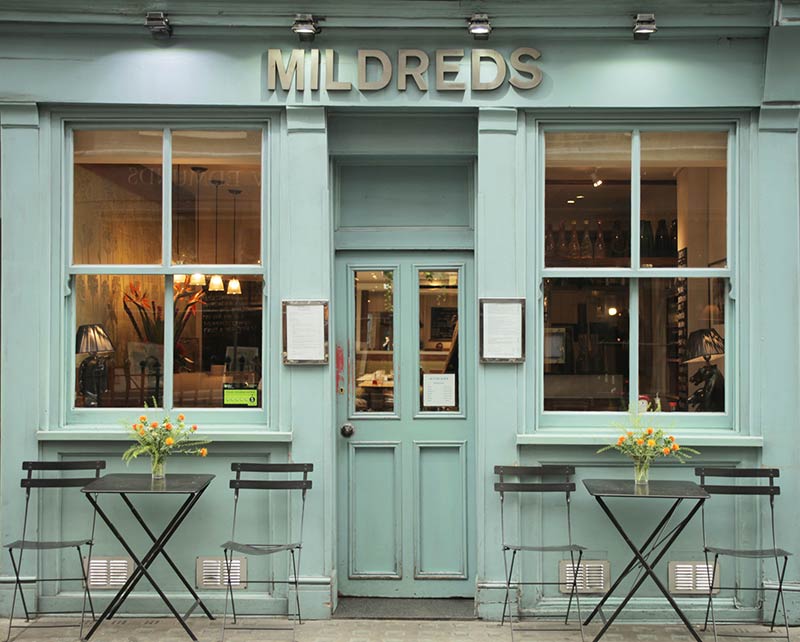 Mildred's
A veteran veggie hangout that still makes it to the top of people's list is Mildred's in Soho. First opening its doors in 1988, they've had plenty of time to work out a flawless, international vegetarian menu that customers keep coming back to. Favourite dishes include their Soul Bowl (a mix of delicious veggie flavours) and their Sri Lankan Sweet Potato Curry! If you haven't ticked this one off your list, then get yourself here pronto (no bookings, get there early to avoid queuing!)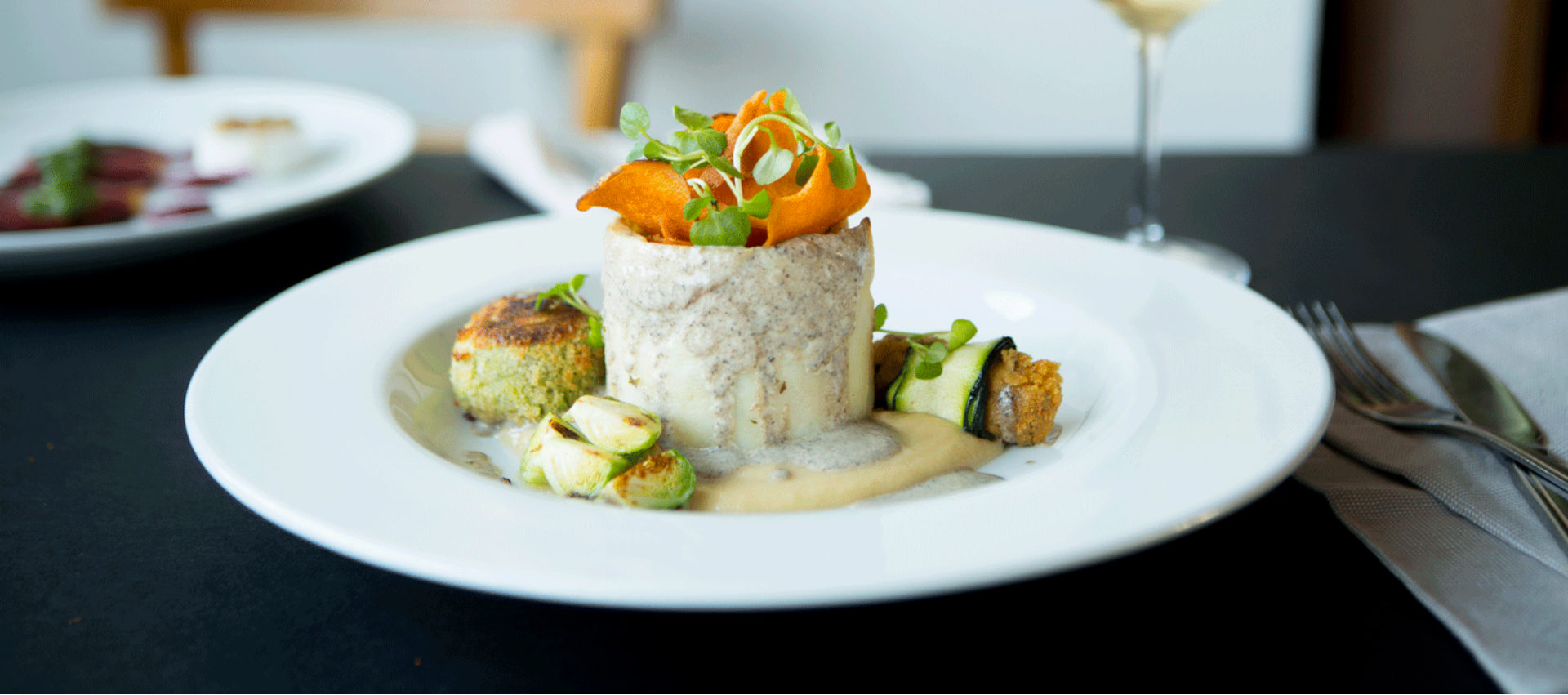 The Gate
Established just one year after Mildred's, The Gate is another oldie but a goodie for top-notch vegan and vegetarian cuisine. Their extensive menu consists of mouth-watering starters (Miso-Glazed Aubergine and Couscous Feta Fritters are our fave!), sumptuous mains and quite possibly the best polenta chips! They also do a killer brunch menu in their Marylebone location if that's more up your street.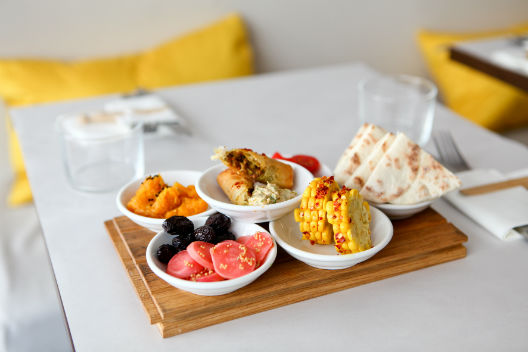 Honey & Co (mostly veggie)
Ok, so not strictly vegetarian but we couldn't' leave out Honey & Co from our round up! A simple menu inspired by Middle Eastern Cuisine, you can choose from delicious mezze platters and slow-cooked stews to keep you toasty during these colder months!
Vanilla Black
A more fancy choice for a vegetarian meal out in London is Vanilla Black in EC4. Not satisfied with the usual veggie curry and pasta-focused menus on offer elsewhere, founders Andrew and Donna decided to switch things up and show just how versatile and delicious vegetarian food could be. Their fine-dining-esque menu includes savoury dishes such as Baby Fennel, Creamed Lemon & Toast, Malted Barley, Potato Cake & Greens and inventive, quirky sweet dishes such a Sweetcorn Parfait, Miso Butter & Peanut Butter Cookie!
Manna
Manna in Primrose Hill bust the myth that healthy eating lacks connoisseur taste and gourmet presentation. Every dish presented on their 100% vegan menu is freshly produced daily using high quality, ecologically sourced ingredients. Their animal product free ethos is modern and nourishing but still indulgent… we love their consistently changing menu as well as classics such as their Enchilada Butternut Squash Bake and their ridiculously good Sticky Toffee Pudding!
words by Molly Jennings