So, you've nailed how to draw the perfect bath (you can thank us for that), and, after taking one look outside at the cold darkness, it's safe to say you need no further encouragement to get in that tub. But what if we told you that your bath can offer so much more than just some relaxing me-time? We're talking a soak to help you sleep, a treatment to tend to tired muscles, and even a way to add an extra spring in your step. In the words of Sylvia Plath, "There must be quite a few things that a hot bath won't cure, but I don't know many of them."
Without further ado, meet Hip & Healthy's top product picks guaranteed to add a dose of wellness to your bathing routine.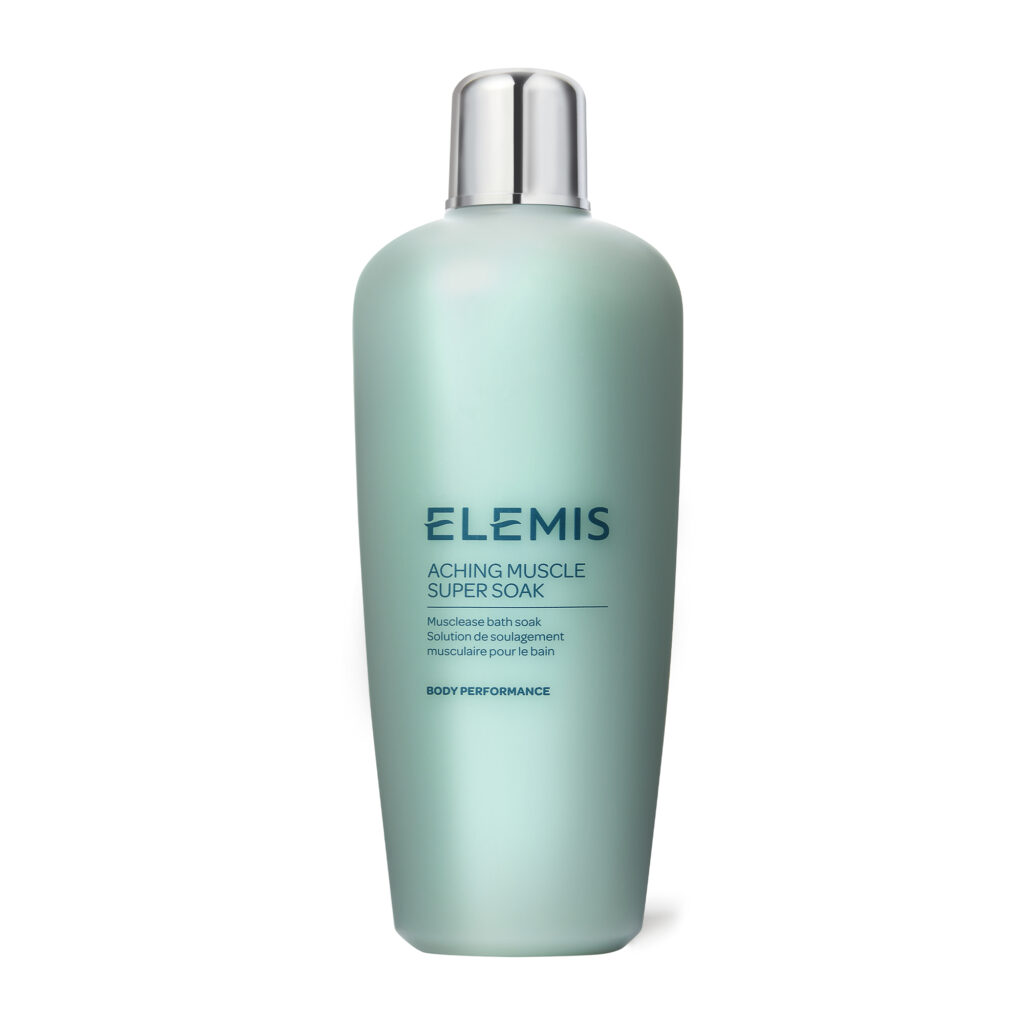 For Achy Muscles: Elemis 'Aching Muscle Super Soak' – £44
Gym bunnies, this one's for you. Specially blended for weary limbs and sore muscles, Elemis's mineral and antioxidant-rich foaming bath tends to tired bodies to leave you feeling refreshed and revitalised. Enriched with actives including rosemary, thyme, juniper, and clove, it boasts analgesic and stimulating properties to relieve stiffness, overworked muscles, and even arthritic pain, as well as helping to clear congested skin. Not to mention its stimulating, warming effect that creates instant zen. The ultimate soak for after you've worked up a sweat.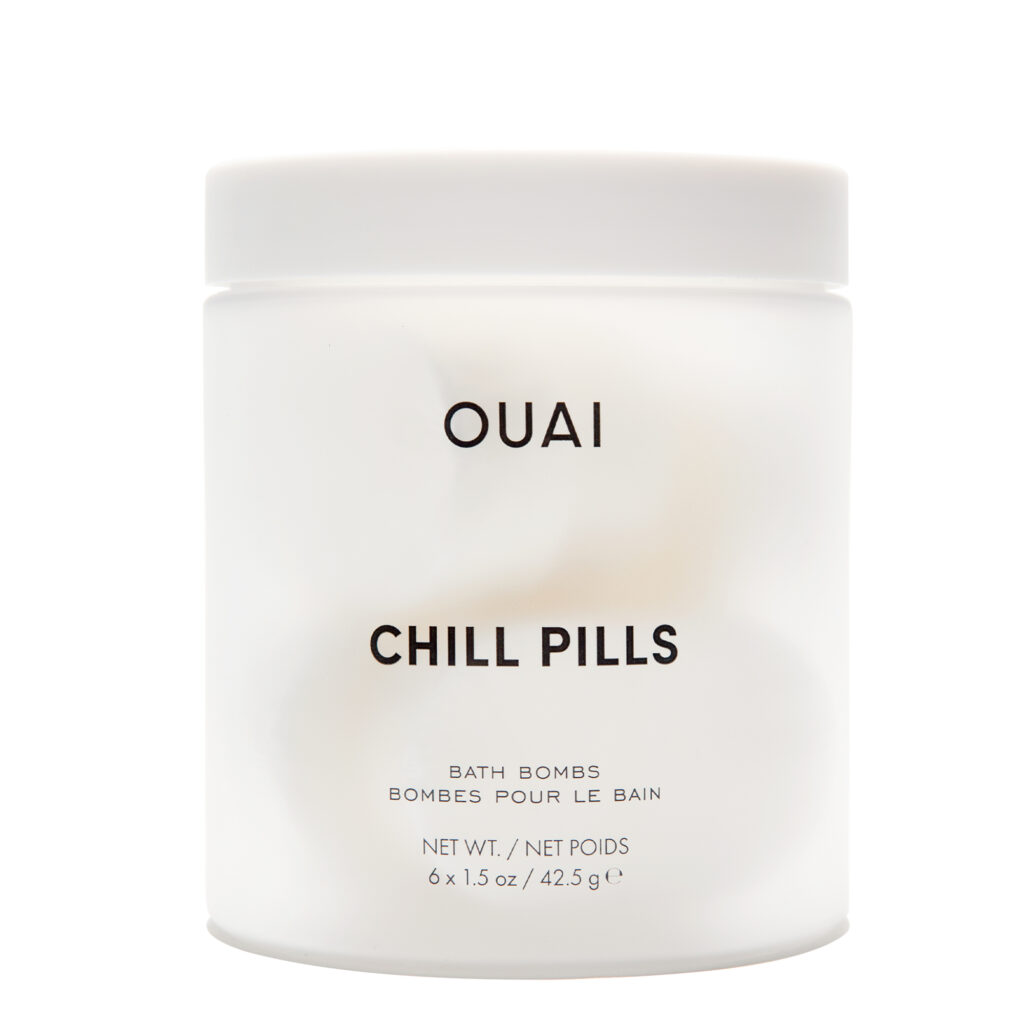 For Frayed Nerves: Ouai 'Chill Pills' – £25
Whether you're seriously behind on your Christmas shopping, deadlines are stressing you out, or life is simply just a bit much at the moment – you need to take a chill pill. Ouai's 'Chill Pills', to be precise. Each ultra-moisturising tablet melts into water and loads it with skin-softening seed oils that also work wonders on frayed nerves and frazzled minds – jojoba seeds, safflower, and hemp included. Not to mention its calming scent of jasmine and rose that's guaranteed to chill you out with just a whiff, all without a prescription in sight.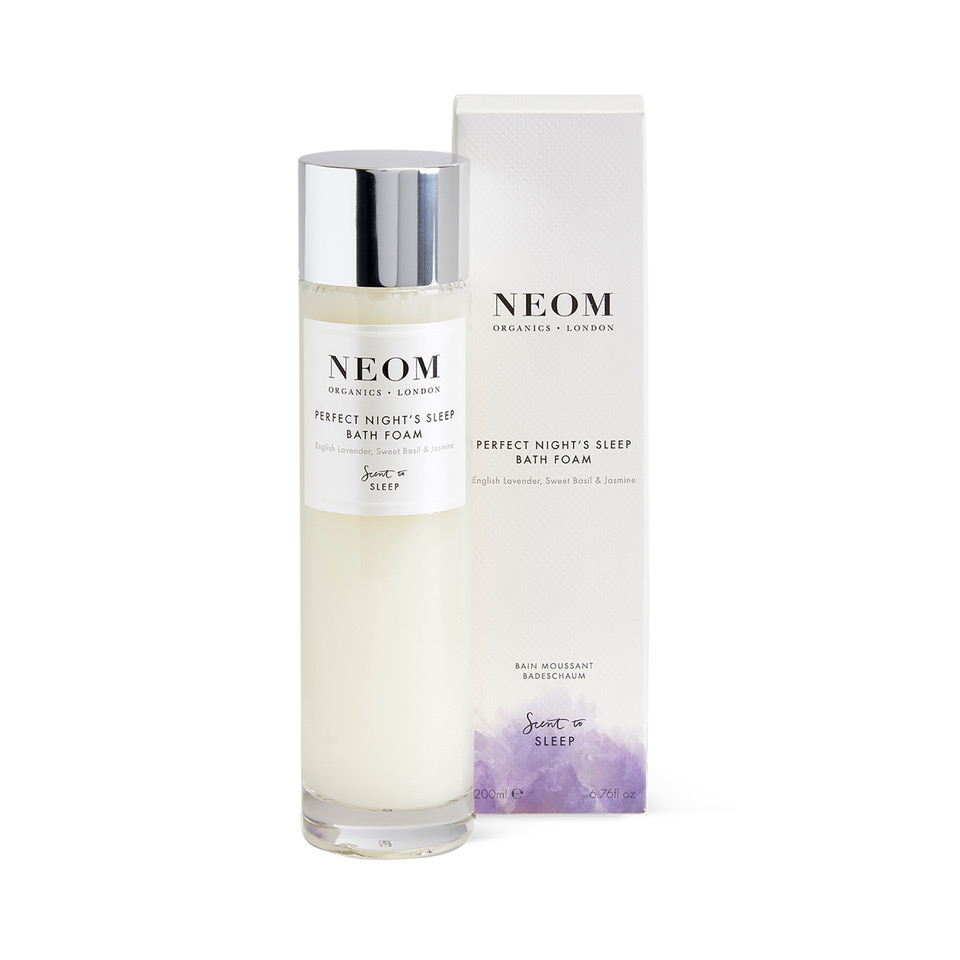 For Sleepless Nights: NEOM 'Perfect Night's Sleep Bath Foam' – £23
Sick of counting sheep? Well look no further than this sublime sleepy soak from NEOM. Ensuring a, well, perfect night's sleep, it's packed with a whopping 19 essential oils known for their relaxing properties, including English lavender, sweet basil, and jasmine to help you drift off to the land of nod. Heavenly scent aside, it's also bursting with sweet almond oil, marshmallow, aloe, and coconut oil to soothe and soften skin. Quite literally the dream.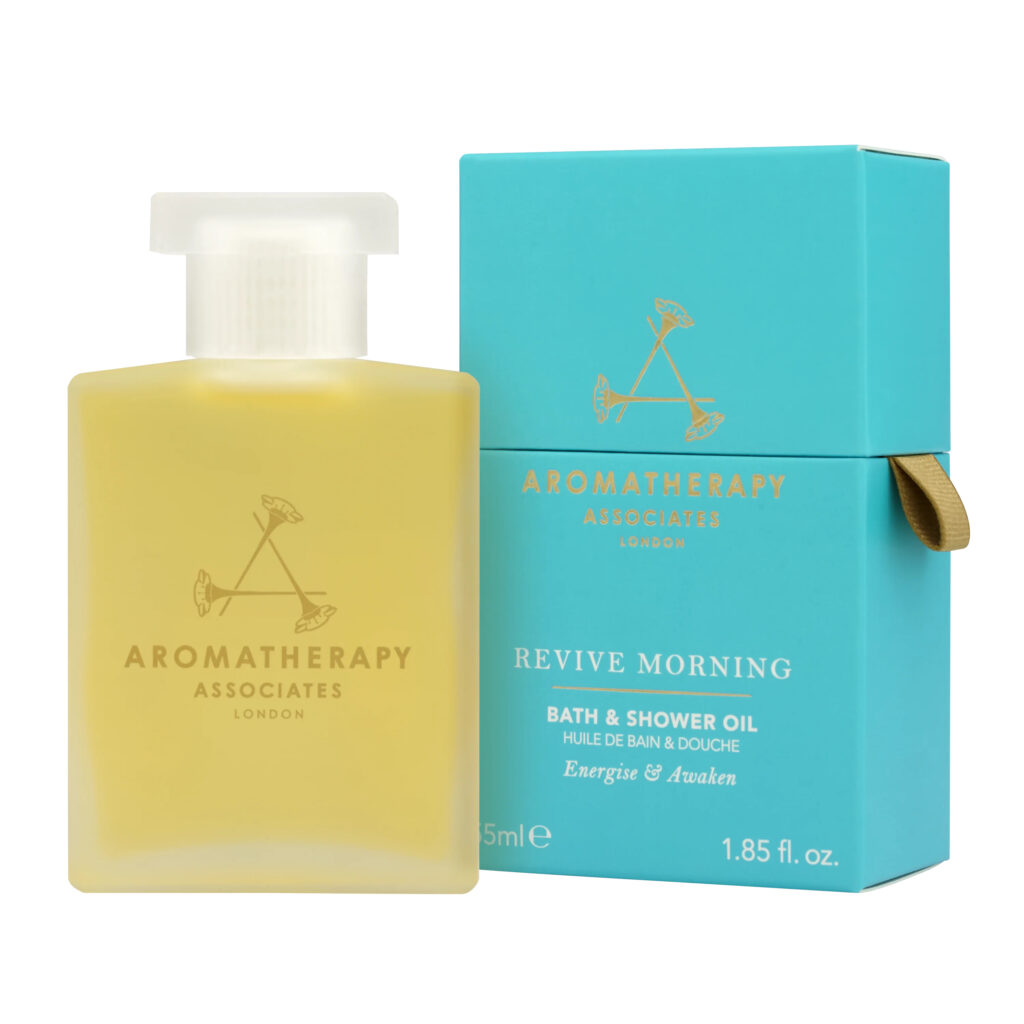 For Re-Energising: Aromatherapy Associates 'Revive Morning Bath & Shower Oil' – £55
If, on the other hand, you're looking for a product to get you up and at 'em in the morning, then this is the bath oil for you. What better way to start your day than with a tub full of invigorating and energising ingredients formulated to get both body and mind into gear? Infused with rosemary, juniper berry, and zingy grapefruit, its fresh, citrussy scent is bound to put a smile on your face and a spring in your step, sans double espresso.
For Detoxifying:  WestLab 'Cleanse & Refresh Bath Salts' – £9.99
If all the festive celebrations are starting to take their toll but a juice cleanse is as appealing as your great uncle's Christmas jumper, then you need to invest in WestLab's super salts. Brimming with deep cleansing magnesium and Himalayan salt (the purest on the earth, FYI) alongside seaweed, grapefruit, and lemongrass, they help do everything from releasing toxins and detoxifying the body to restoring mineral and vitamin levels while flushing out the bad stuff. Move over green juice.
For Rebalancing: Neal's Yard Remedies 'Woman's Balance Foaming Bath' – £15
Created with women in mind, this gorgeous bath foam from Neal's Yard Remedies helps restore balance when things might feel a bit out of whack, whether that's from hormones, stress, or just a bad day. Working in harmony with our body's natural cycles and rhythms, it uses uplifting germanium, soothing patchouli, rejuvenating frankincense, and nurturing rose as well as glycerine and aloe vera to tend to both the body and the mind. Pour liberally to reconnect with yourself and to nourish your skin while you're at it.
For Skin Soothing: Susanne Kaufmann 'Witch Hazel Bath' – £50
With winter comes dryness, flakiness, and seriously stressed-out skin, which is just one of the reasons why we're adding Susanne Kaufmann's 'Witch Hazel Bath' to our bathing repertoire, stat. A skin-soothing blend of sage, mallow, chamomile, St. John's wort, and medicinal witch hazel, it calms and clears while boosting skin elasticity, regulating oil levels, and restoring moisture. Even better? It's gentle enough for sensitive skin and will leave you silky soft and smooth from top to toe.
The Extra Touch: MIXMY 'Primary Scented Candle' – £64
We get it. A scented candle to accompany your bath? Groundbreaking. Well, this is no ordinary scented candle, because as its name suggests, MIXMY is an innovative new concept all about mixing and matching candles to create your own scent destination. Whether you're about to sink into an ultra-relaxing bath before bed or taking a dip for a morning boost, they'll help set the exact mood you're after and have been designed to be burnt solo or to complement each other to change up the vibe. Plus, they're housed in the most beautiful statement, refillable glass cubes to help eliminate waste. Win-win.
words by Frankie Rozwadowska