I've been into wellness for a good decade and a half now, and although there have been many breakthroughs, effective new trends and innovative new products throughout the industry, none have quite changed my life as much as the online workout movement – and more specifically Silver Linings LIVE. Not all digital fitness platforms are created equal and SL LIVE is, without doubt, a cut above the rest.
I turned to online workout platforms, like many of us did, during the early stages of lockdown in 2020 when the world shut down due to a global pandemic. Having been a Barry's Bootcamp devotee and gym enthusiast for most of my adult life, I was really worried when the lockdown hit how I was going to get that all-important "me-time" in. And although my daily run needed nothing more than a pair of trainers, for HIIT training, yoga, and meditation I needed some expert guidance. This is why I was thrilled to learn about Silver Linings LIVE just over two years ago – it gave me everything I was looking for and more – over ten workout disciplines at an amazing standard. And now the brand is levelling up again with a brand new website and app that will deliver daily live sessions with a 48 Hour catch-up feature, an incredible on-demand workout library with weekly fresh drops and personalised support from their world-class experts. The app also features a community chat so you can ask questions and get responses from the experts as well as speaking to your fellow SL friends!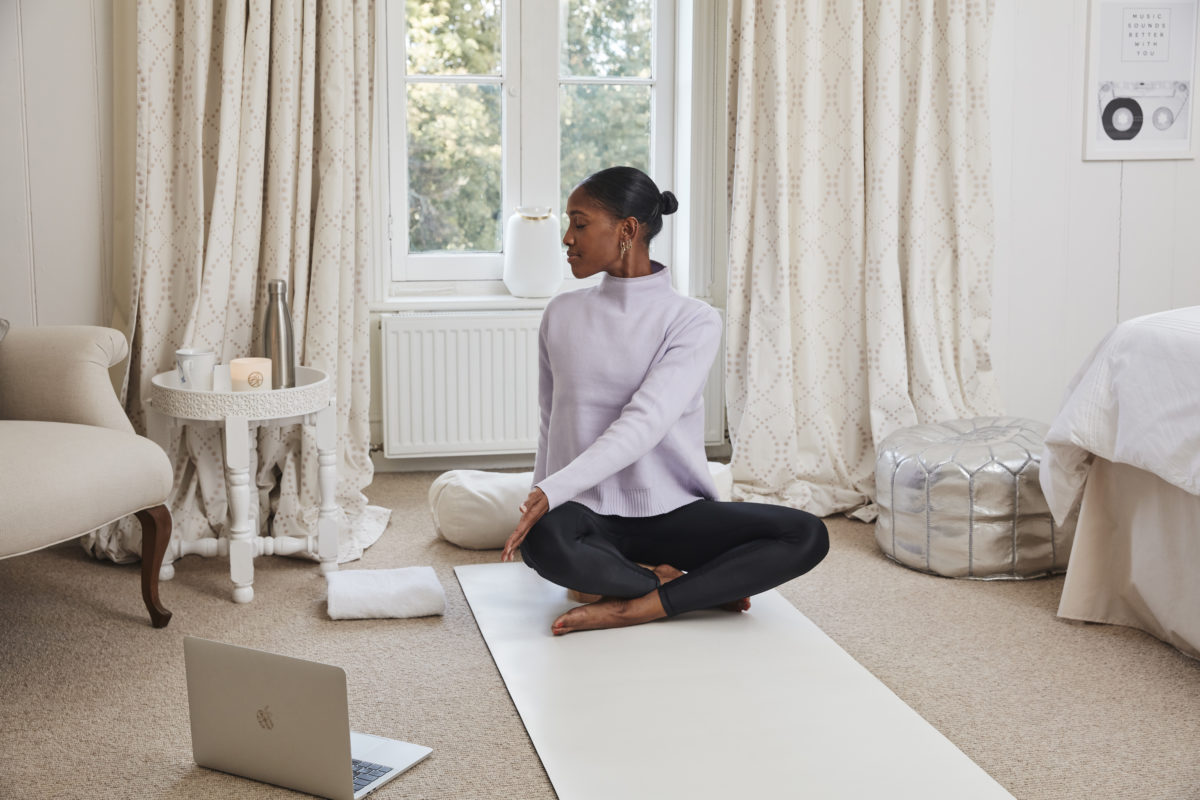 I wouldn't, and haven't, gone back to traditional gym-style classes or programmes where I have to travel to work out – the commute time now just doesn't make sense when you can do first-rate classes from the comfort of your sitting room and still see results. Also, for years I felt that I wasn't able to leave London because of the things I would miss – with cool fitness classes being at the top of my list, but we made the move last year and I wasn't at all worried about that element anymore because SL had already become part of my weekly ritual. For me it just makes sense. A complete holistic, 360-degree wellness solution that can even come with me when I travel. They also run retreats in the Bahamas – but something tells me that the commute for that one is worth it!
Silver Linings is honestly the ultimate digital fitness and wellbeing studio that will get you feeling incredible. You can join the Silver Linings community today by becoming a founder member of our SilverLinings Live digital wellness and fitness platform. Via the app or the site you are able to access world-class experts in movement, nutrition and recovery.
Special Reader Offer
Silver Linings is giving H&H Readers the chance to try out the SL Complete Wellness programme for just £26 per month (usually at £40 a month) with a seven day free access with no commitment.
Visit silverliningslive.com for more information.
words by Sadie Reid