Cannabidiol, a phytocannabinoid extracted from the cannabis plant, was discovered back in the 1940s but it has only just started to be clinically researched in the last couple of years. Preliminary findings have indicated that cannabidiol (CBD for short) could be a really effective pain relief and could even help with anxiety and cognitive function. There are many ways to reap the benefits of CBD, but most commonly, it's recommended for oral consumption, usually in the form of an oil. However, CBD isn't just a one-trick pony! It can also be absorbed through the skin and many beauty brands have incorporated CBD into their products as it's thought to be helpful for calming irritated skin. You'll also see it cropping up on forward-thinking restaurant menus from CBD hot chocolates to CBD-infused juices! From skin-soothing to anxiety relief, the list of benefits of CBD really is endless so below we thought we'd share some of our favourite CBD products…
CBII – CBD Oils & Supplements
CBII's range of CBD oils and supplements with added vitamins and minerals are designed to contribute positively to your overall wellbeing especially if you are struggling with pain, anxiety and mood regulation or want to support fatigue or immune health. Not only do they produce the highest quality Full Spectrum CBD oil ranging from 100mg to 500mg sourced in Switzerland, but they are also exclusively partnered with CBD extract specialists, Linnea SA who utilise sustainable practices in the process. These guys are experts in their field and are committed to continuously researching cannabinoids and clinical applications meaning the brand is constantly being developed to take the products from strength to strength. Their new 7-Day Discovery Duo CBD Starter Kit is perfect if you're really not sure where to begin when it comes to incorporating CBD into your lifestyle. You get introductory-sized bottles of their 2% and 5% to try over the course of a week to get a feel of how CBD could benefit your wellbeing. This could make a really thoughtful gift to give to someone you love.
My Lifeline – Cold-Brew CBD Coffee
What could be better than a cold-brew coffee on a hot summer's day? A cold-brew coffee with a dose CBD, the ultimate wellness enhancer! My Lifeline is the first of its kind to blend the healing properties of CBD with high-quality, organic, 48-hour cold-brewed coffee, balancing caffeine for alertness with cannabidiol for composure. A magic combo in our eyes. My Lifeline exists to promote wellbeing without compromising busy lifestyles, whether you are a working parent now doubling as a homeschool teacher, or a fitness enthusiast taking care of your body and mind. Featuring three flavours, "Cool", "Calm" and "Collected" (we love coconut-infused Calm the best!) why not shake up your morning brew for an Iced Latte with a CBD twist? A truly delicious way to add a bit of self-care into your day.
Fourfivecbd – CBD Muscle Rub
Fourfivecbd is bought to us by England World Cup Rugby stars George Kruis and Dominic Day. Having realised the benefits of CBD over many years in the world of professional sports, they decided to set up their own brand to share what they'd learned with other athletes. fourfivecbd CBD Muscle Rub is made with 100% natural ingredients and is designed to help your skin heal faster – and better. This 300mg CBD Balm is easy to apply, quick to absorb and has a blackcurrant scent that energizes and uplifts. We love using this after a strenuous workout for soothing tired, achy muscles. Due to CBD's amazing healing properties, this balm also works well on dry areas of your skin that need an extra dose of TLC.
10% reader discount, use code "HH10"
MEDA – CBD Drinks
Whether it's aiding recovery, improving your sleep, reducing anxiety or even promoting focus, MEDA's delicious CBD drinks have got a flavour to suit your needs. Packed with nutrients, adaptogens, nootropics and premium broad-spectrum liposomal CBD for optimal absorption and effectiveness, MEDA has worked incredibly hard to formulate tasty drinks that really enhance your wellbeing. CBD often gets a bad rep for its earthy taste which puts many people off. However, MEDA has made it their mission to create a product with the most divine mix of natural flavours that masks any unpleasantness from the CBD. Proud to be organic, vegan, pesticide-free, cruelty-free, non-GMO and refined sugar-free, MEDA is a must-have for anyone looking to improve their overall wellbeing. H&H readers can get 20% off with the code "H&H20". Simply enter at the checkout and enjoy! Follow them @medahuman or medahuman.com
Hiatus – CBD Vape Pen
If you're after a CBD fix with a unique twist, then be sure to check out Hiatus, a UK-based company producing premium CBD vape pens. The Hiatus pens stand out as best-in-class for both the device itself and their premium terpene-led formulations. The Hiatus vaporiser looks great, is well weighted and feels great in your hand. As for the formulations, each Hiatus pen contains 150mg of pure CBD isolate combined with a bespoke mix of terpenes to match the need state. There are three types available: "Rest" (Blackcurrant & Blueberry flavour), "Revive" (Raspberry, Cucumber & Garden Mint flavour) and "Focus" (Pineapple & Orange flavour). Each of which tastes absolutely delicious! Hiatus vape pens are great if you want a simple, effective and discreet CBD consumption method that easily integrates with your everyday life.
10% reader discount, use code "HH10"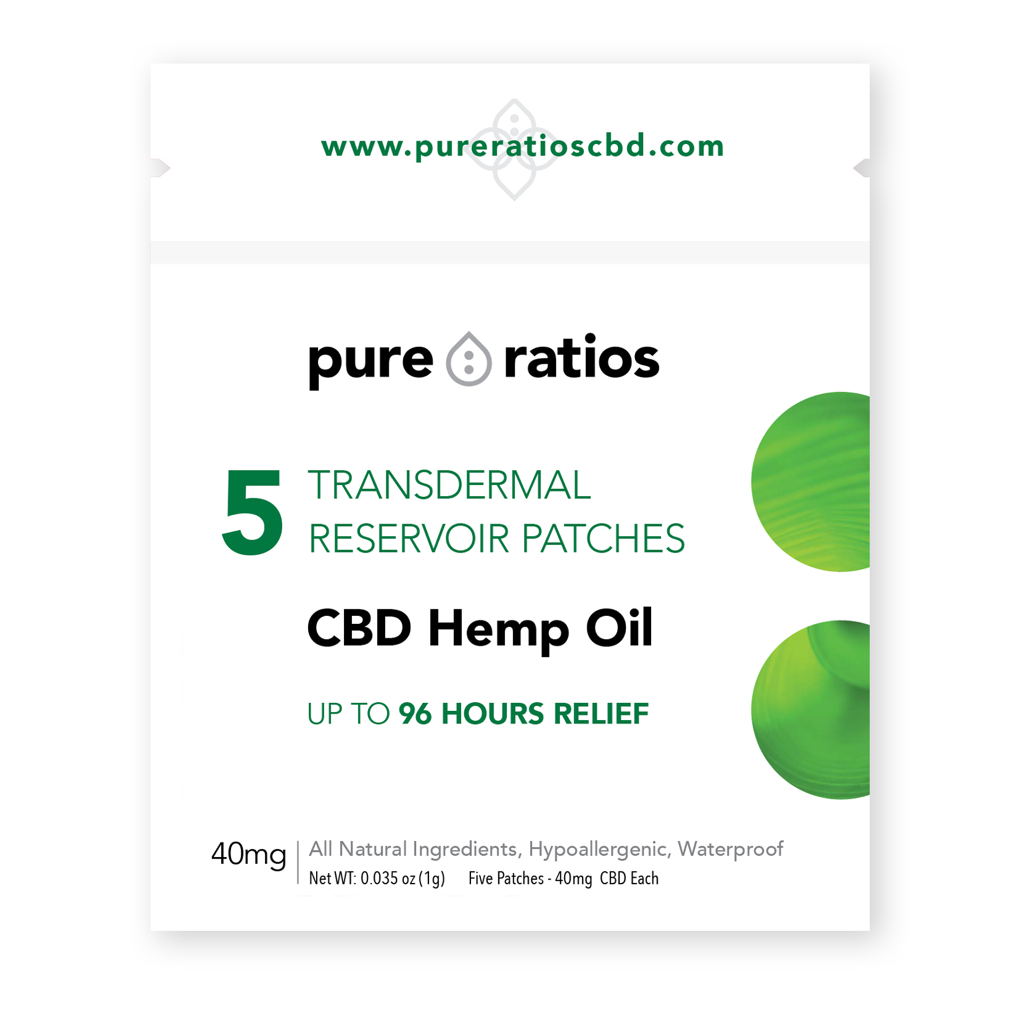 Pure Ratios – Transdermal Patches
Pure Ratios is the life's work of husband and wife practitioners with over 40 years of combined experience in holistic health. Their patent-pending reservoir patches contain 40mg of CBD that is delivered consistently to achieve long-acting relief. Hugely popular in the States, users state up to 96-hours relief from just one patch. The patches are waterproof, naturally pure and hypoallergenic and are packed with natural ingredients like virgin avocado oil, extra virgin coconut oil, virgin sweet almond oil, aloe, and shea olein to give you extra health benefits. The Pure Ratios patches are brilliant for those of you that want to get an effective hit of CBD without any fuss. Simply apply the patch to your affected area and let it get to work. If you suffer from period cramps, then we highly recommend giving these a go next time mother nature calls!
10% reader discount, use code "HH10"

CannabiGold – Terpenes+ Capsules
If you're not a big fan of the taste of CBD, then an easy to digest capsule like CannabiGold's Terpenes+ could be a great addition to your supplement regime if you're looking to supercharge your wellbeing. CannabiGold Terpenes+ contains a unique combination of CBD and terpenes. Terpenes, present in plants including cannabis sativa, are beneficial hydrocarbons that act in synergy with cannabinoids to create the so-called entourage effect. CannabiGold analysed over 20 plant varieties and selected those characterised by the most beneficial cannabinoid profiles. There are many studies showing the increased health benefits of the combination of CBD and terpenes.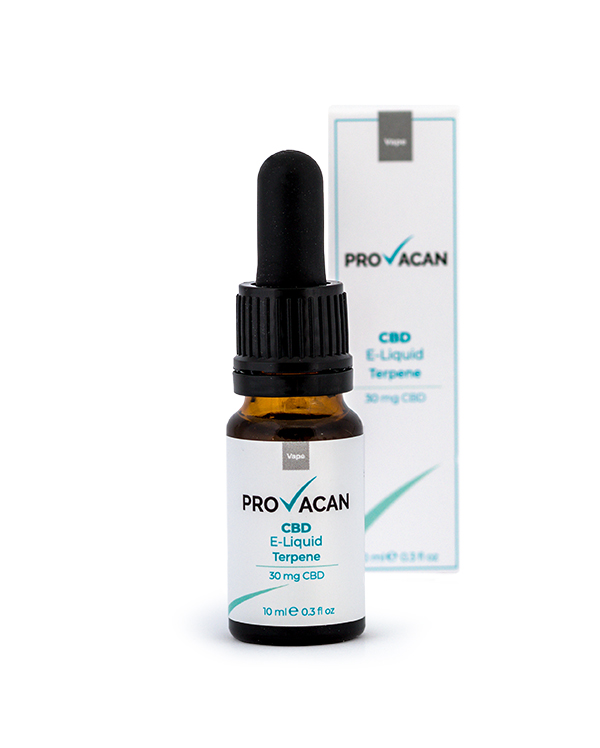 Provacan – CBD Oil
Provacan is the flagship CBD brand of UK biotech company CiiTECH and is widely regarded as one of the best CBD brands in the UK. Their award-winning full-spectrum CBD Oils are suitable for CBD newcomers and veterans alike, starting at the relatively low strength 600mg (6%) and ranging up to the ultra-high-strength 2400mg (24%). If you're looking to start taking CBD oil on a daily basis to understand if it can help you. Provacan is the ideal reputable, trusted, high-quality brand that you're looking for. If you're new to CBD, then their 6oomg could be a great place to start as you build up your usage. As you feel more confident and used to the effects, you can gradually work your way up to a higher strength and keep reaping all the benefits.
10% reader discount, use code "HH10"