H&H contributor, Lucy Miller, shares her top tips for getting into trail running if you're a beginner.
They say nature can help calm our nerves and anxiety – which I don't know about you, has been well needed during lockdown when I've felt totally disconnected and lacking from 'normal' life.
Simply put, nature has helped remind me, that there is an abundance of awe even during crazy times. The leaves still change colour, the flowers still bloom and the birds still nest and sing. Running in nature has sure reminded me that life goes on – and that life will go on post lockdown – what's the saying? "This too shall pass!"
Running in woodland and off-road has also given me a new love for running. No more sore knees from pounding the pavements and no more counting down the miles. Instead the surroundings of the woods and nature has positively distracted from time and distance as I soak in the colours from the trees and concentrate on not losing my footing on a loose rock or exposed tree root. 
Have I convinced you yet? If so here are my top tips for getting started and finding a new love for trail running…..
It's not all about the miles
Despite being able to do a 3:23 marathon, when running off-road I have to remember that the different terrain completely dictates the distance I'll cover and speed that I'll run. "It's not so much about the mileage and PB's (unless you are racing)," explains Emma Clayton, Trail Running Athlete for Salomon GB. "Remember that trail running is more about the time spent on your feet enjoying your run. This takes the pressure off and makes it even more enjoyable."
Get a grip
Although trail running is significantly easier on your joints thanks to the softer (often muddier) terrain, it's vital that you get yourself some grippy off-road running trainers, which will prevent you from slipping and sliding on mud. You'll also need trainers with extra flexibility, as the mixed terrain surfaces will change your gait and foot strike. "Investing in some suitable footwear will do wonders for your confidence, says Clayton, "especially when it comes to running down muddy downhill sections and jumping over fallen trees."
Go Explore
"As your fitness and confidence improve, don't be afraid to try new training routes," says Clayton. "Some of my favourites runs have been when I've explored new areas or new places. It gives an immense feeling of satisfaction, freedom and achievement." 
If you aren't sure about what trails are in your area, then Google maps is an easy place to start. It highlights the main trails in green. You can also follow marked hiking or running trails – but please do remember to stay safe – and take your mobile with you just in case you get lost! 
Stay Safe
Talking of safety – I never run with my headphones in on a trail run. Not only is it nice to stay present but it's also good to stay aware of what and who's around you. I would never venture into deep dark woods on my own and I always stick to public paths and trails and let people know where I'm heading – just saying! 
Enter a race
I know there's not much going on in terms of races and events right now BUT usually, the trail running calendar is jam-packed, so once things are back up and running again, look for any local trail races and then set yourself a target. "Most of all, enjoy these events for just simply being out in the great outdoors and in nature's tranquil surroundings," says Clayton. "It's great being surrounded by like-minded people too – and you never know who you may get talking too. Some of my closest friends are people I've met through running!"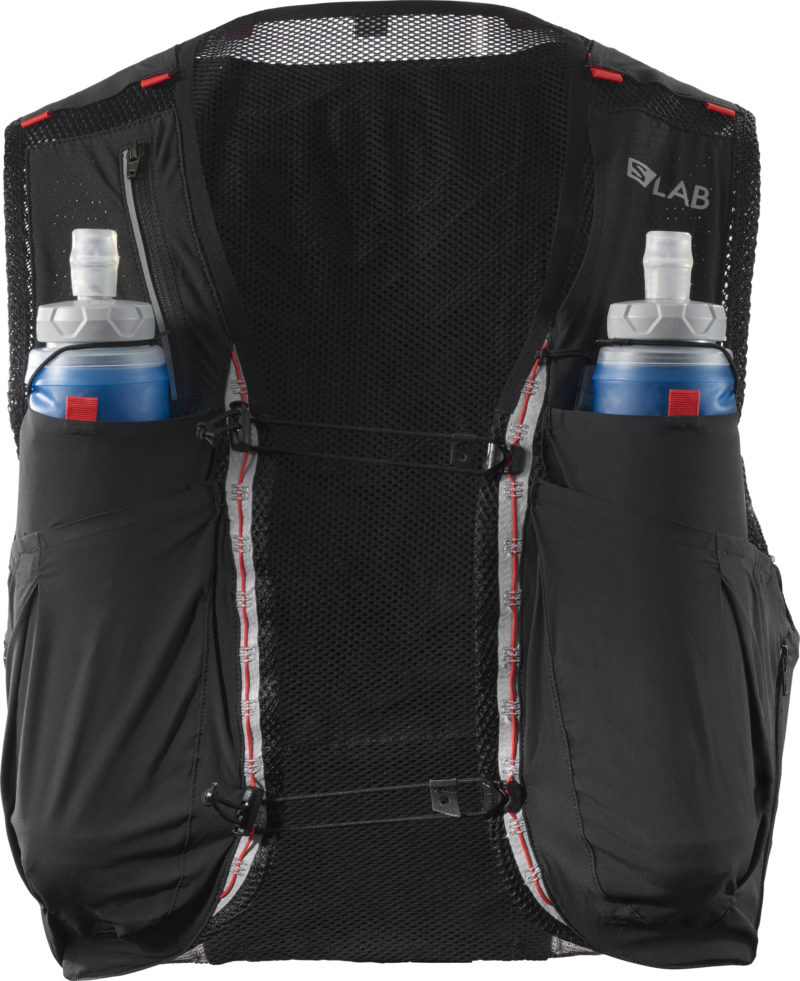 Salomon S/LAB SENSE Ultra 8 Set, £150
Your likely to be out for a lot longer than a quick jaunt on the road, so go prepared with enough fluid, snacks and even some spare plasters.  This trail running backpack is great for trail races too because its lightweight, fitted with lightweight adjustments so it doesn't bounce and comes with two soft flasks that are easy to reach and drink from when on the go.
1000 Mile Trail Socks, £12.99
There's nothing worse than a blister mind-run. Thankfully these 1000-mile socks keep you totally protected thanks to their merino wool blend material, which makes them super soft and friction-free. They are also a nice thickness. Thick socks can make your trainers feel tighter but thankfully these are just right and seamless too!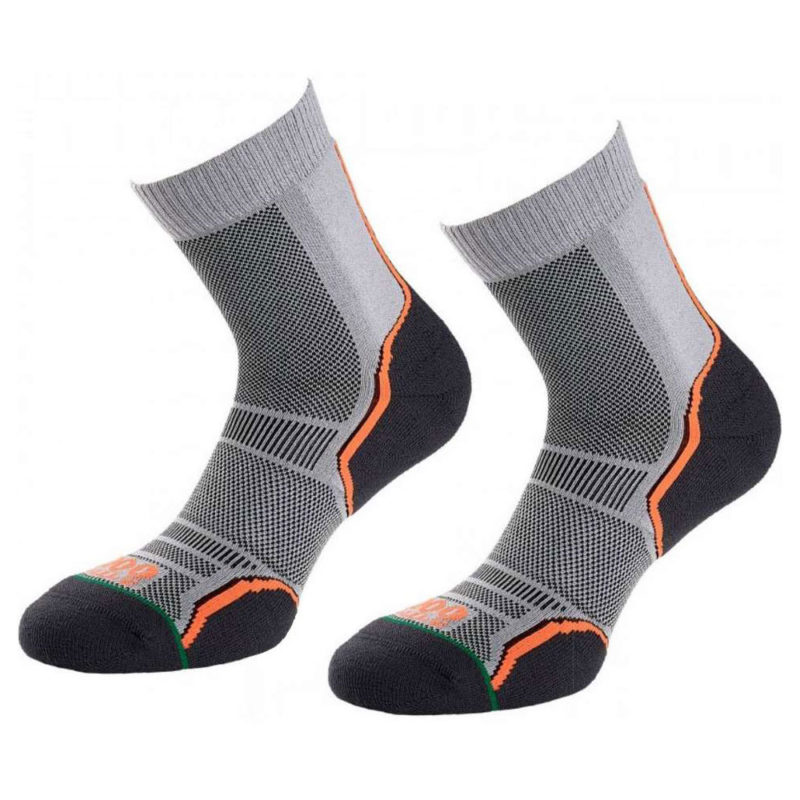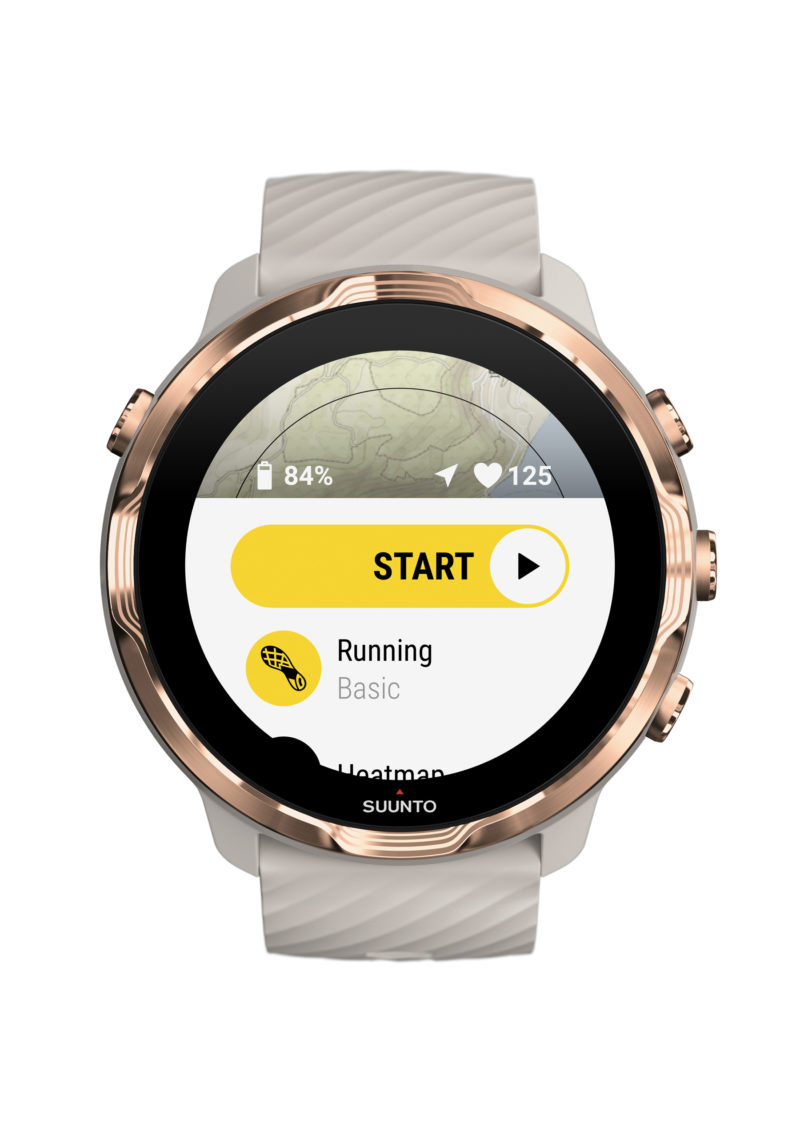 SUUNTO 7 Smartwatch with GPS, £429
This watch has everything you'll ever need to track your run and beyond – including maps and Google Assistant if you need help to access a trail or to find your way home.  It also features a heart rate sensor, built-in GPS, pace monitor and not to mention the running heatmap, which shows the routes most frequented by Suunto users around your current location. It can be worn in the gym and for cycling too – and is generally good for everyday use as it tracks your steps, sleep and daily activity.
Brooks Cascadia 14, £110
These trail running trainers are still super lightweight and comfortable despite the added TrailTack traction technology and built-in suspension system, which will help you to connect and feel stable on the most uneven of terrains. They are also super comfortable thanks to the well-cushioned mid-soles and they even feature a Mud Guard, which protects your feet from straying stones and debris.