We know collagen is big news at the moment, and it's gaining a fast reputation not JUST for its skin benefits. Wellness enthusiasts love collagen for all sorts of reasons like aiding workout recovery, boosting gut health and even improving cognitive function. So, if you're curious as to how you can make your daily collagen supplementation a little more interesting (and tasty!) then why not cook with it?
Rosie Millen, aka Miss Nutritionist, has recently teamed up with leading collagen supplement brand, Correxiko, to show just how easy it is to cook with collagen and reap the benefits. From breakfast recipes, bite-sized snacks for on the go and summer cocktails, this free (yes, free!) downloadable book is the perfect companion to achieving wonderfully glowing skin (and a health boost too!).
Here's a sneaky peek at some of the collagen recipes included but if you want access to the full E-book, simply download it here!
STRAWBERRY AND CHIA SEED PUDDING PARFAIT
INGREDIENTS
3⁄4 cup (230g) coconut milk yoghurt 1⁄4 cup (110g) chia seeds
1⁄2 cup (120ml) coconut milk
1⁄2 cup (85g) sliced strawberries
1⁄2 cup (85g) sliced bananas
Your favourite granola
2 tbsp Correxiko Collagen powder
METHOD
Transfer the coconut yoghurt to a medium bowl. Add 2 tbsp chia seeds and 1⁄4 cup milk. Add in the collagen powder. Stir together until all lumps have gone and completely smooth. Then cover and refrigerate for at least 2 hours, or overnight. When the chia seed pudding mixtures have thickened, start making your parfaits in a glass of choice: Layer in granola, chia yoghurt mixture, fresh strawberries, granola. Then layer in the banana pudding, banana slices, and top with more granola. Repeat this process in the remaining glasses. The recipe can be made in mini glasses for a fun dessert, or 8oz jars for a filling breakfast. Enjoy!
PALEO BREAD
INGREDIENTS
11⁄2 cup (140g) ground almonds
6 tbsp sunflower seeds
6 tbsp pumpkin seeds
4 tbsp chia seeds
2 tbsp coconut flour
1 tsp baking soda
3 eggs
3⁄4 cup (180ml) almond milk
1⁄2 cup (80ml) olive oil
1 tbsp honey
1 tbsp cider vinegar
1⁄2 teaspoon salt
2 tbsp Correxiko Collagen powder
METHOD
Preheat the oven to 180 degrees. Place the almonds, pumpkin seeds, sunflower seeds and chia seeds in a food processor and blend until fine. Add the almond meal, coconut flour and baking soda, collagen powder and pulse until combined. Add the eggs, almond milk, olive oil, honey, vinegar and 1⁄2 teaspoon of salt and process until well combined. Line an 8" x 4" loaf pan with baking paper. Pour the mixture into the pan and smooth it out then sprinkle extra seeds on top Bake for 45 – 50 minutes, or until the bread is golden- brown. Remove from the oven and let cool completely.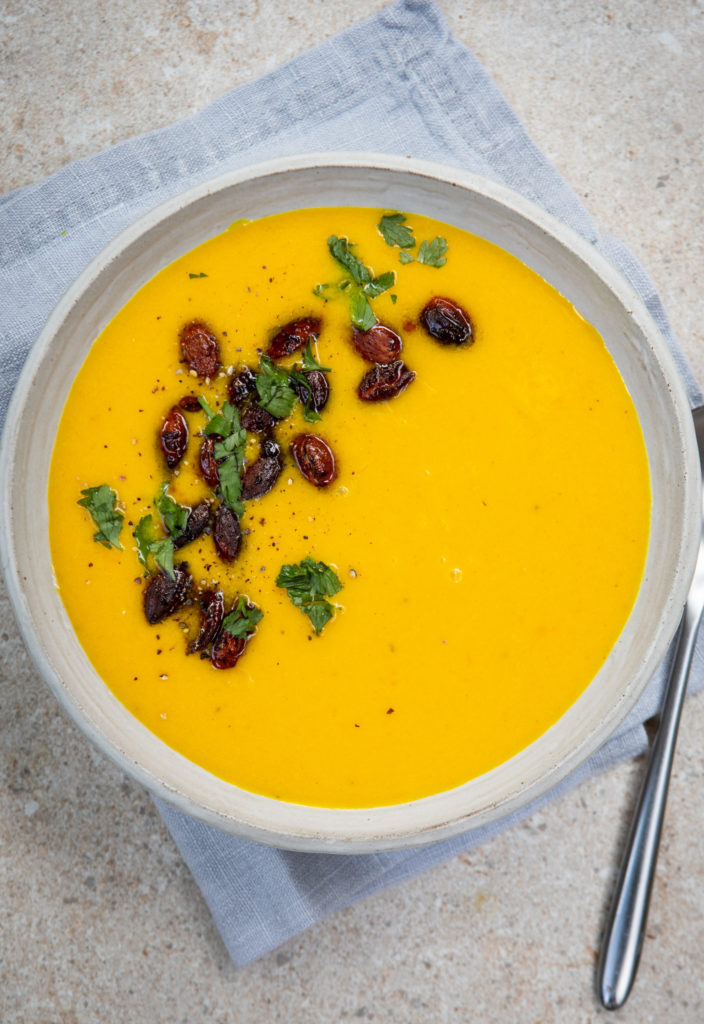 STRESS-BUSTING SOUP
INGREDIENTS
1 tablespoon olive oil
1 medium onion
1⁄4 cup (38g) chopped ginger
4 garlic cloves, peeled and
chopped
1 large sweet potato, peeled and
diced (about 1.5 lbs)
2 large carrots, chopped
1 tablespoon turmeric
Pinch of sea salt
4 cups (1 litre) vegetable or
chicken stock
1 can (400ml) coconut milk
2 tbsp Correxiko Collagen
powder
Juice from 1 lime
METHOD
Add the oil to a large pot over medium-high heat. When it melts, add the onion and let them cook for
3-4 minutes. Add the garlic and ginger and cook for 1 more minute. Add the sweet potato, carrots, turmeric, sea salt, and black pepper and stir the pot for about 30 seconds. Add the stock to the pot and bring the pot to a boil. Reduce the heat to medium and simmer for 10 minutes, or until the vegetables are soft. Transfer the soup to your blender, add in the two tbsp of collagen powder and blend until smooth. Pour the soup back into the pot, add the coconut milk and lime
juice, and heat through. Serve with roasted almonds and chopped parsley.
DOWNLOAD THE COLLAGEN COOKBOOK