Hello October, who else is ready for cosy nights and pumpkin picking?! With the seasons changing, there's lots to get excited about in the world of wellness, from new studios, laundry detergent especially for activewear, sustainable beauty brands, plant-based eateries, mindfulness books and more!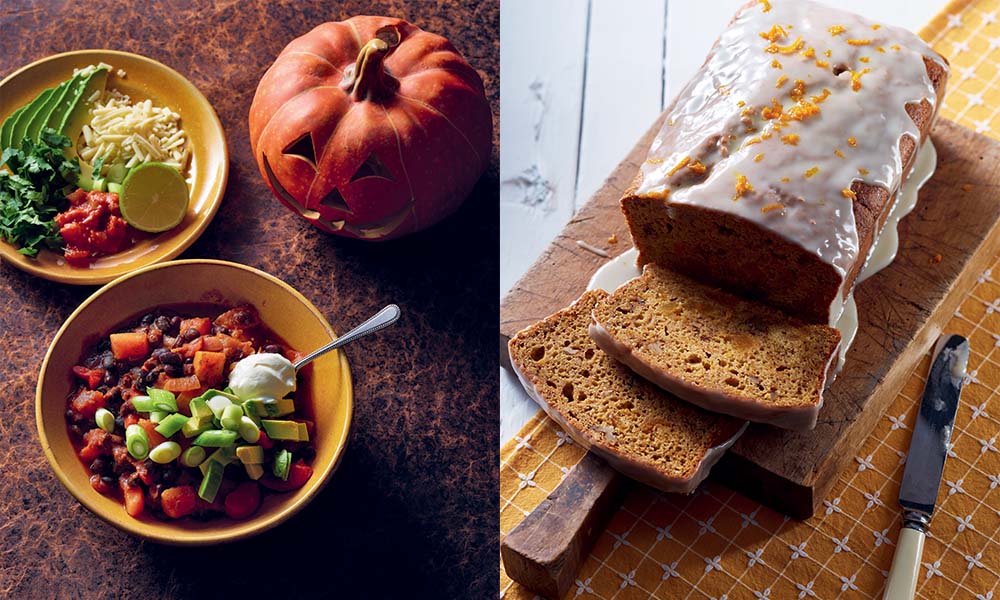 The Squash & Pumpkin Cookbook by Heather Thomas
Fall is finally here and we're ready to get autumnal in the kitchen with the new Squash & Pumpkin Cookbook by health and cookery writer Heather Thomas. Full of warming recipes including Herby Butternut Squash Mac 'n' Cheese, Halloween Bean and Pumpkin Chilli and Drizzled Pumpkin Orange Loaf, the cookbook will inspire you to get creative with seasonal veg focused dishes. Packed with vitamin A, C and E, iron, zinc and magnesium, squashes and pumpkins certainly hit nutritional needs. Featuring vegan, vegetarian and flexitarian recipes, the dishes are focused primarily around squashes and pumpkins combined with other ingredients showing just how versatile these humble veggies really are!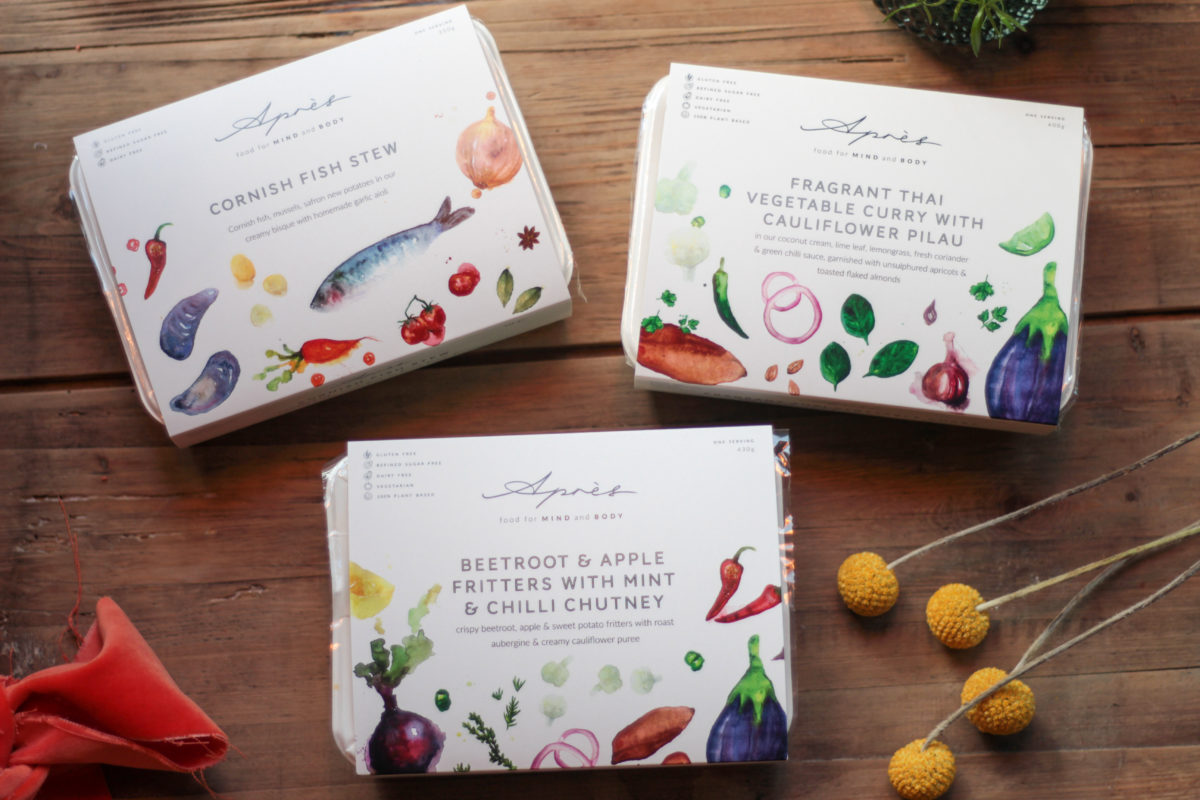 We're the first to admit, ready meals aren't usually our vibe but when it comes to Après Food, we've made an exception. Unlike most ready meals that line the supermarket shelves, Après Food's are super nutritious and are bursting with flavour which is why we are such big fans. Each dish takes a classic homemade meal and adds a healthy twist, including refined sugar, dairy and gluten-free options. From brunch to mains, snacks and desserts you can choose the meals that work best for you, with plenty of vegan and vegetarian dishes. To give you a taste of what Après Food offers, the menu includes a Cornish Fish Stew with mussels, saffron new potatoes in a creamy bisque with garlic aioli and a Roast Mediterranean Vegetable Lasange with layers of aubergine, courgette, butternut squash and red pepper in a rich tomato, layered with pasta and creamy bechamel sauce. What we love most about Après Food is that they don't compromise on taste and portion size, tried and tested by the team, we can vouch that they rival home cooking, and the fact that they are so convenient makes Après Food a win-win!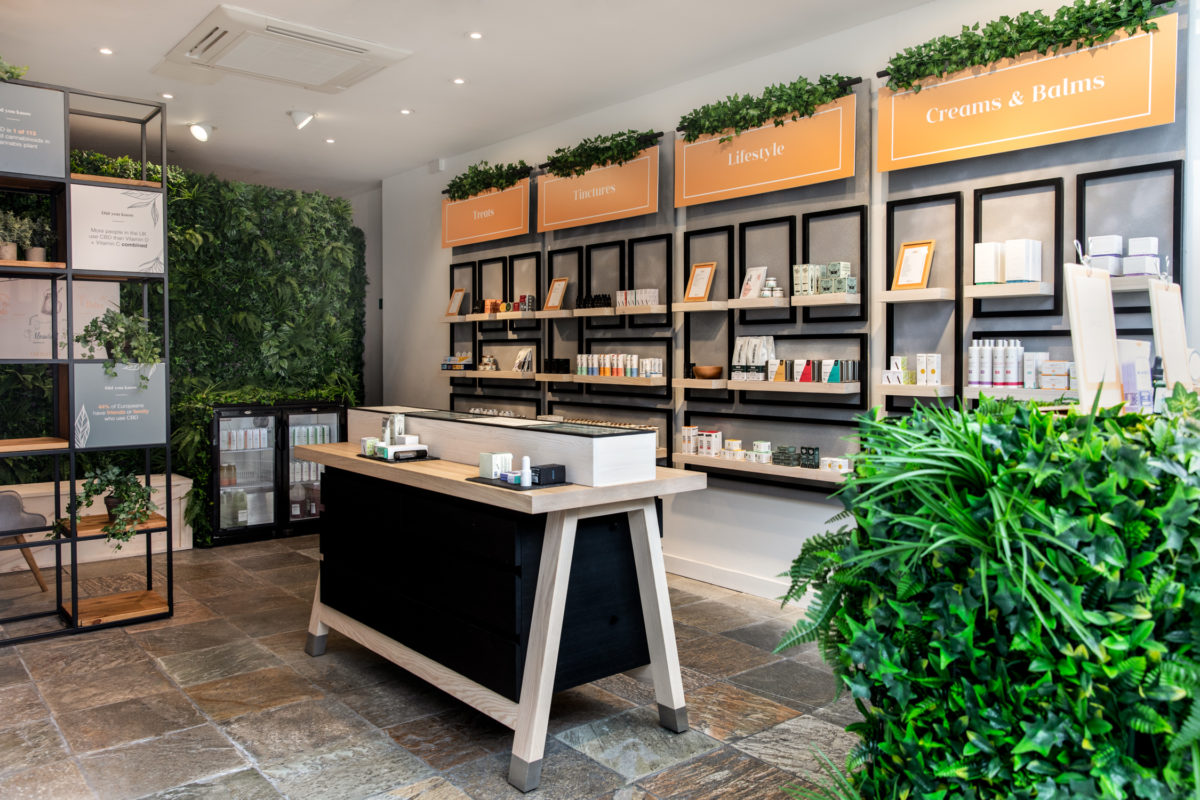 Establishing itself as the number one retailer for CBD, Origin'40 is the new, leading CBD specialist. With three stores around London, Origin'40 is your one-stop shop for all your CBD including skincare, tinctures, oils, drinks, edibles and more! CBD has definitely made its mark on the wellness industry since being introduced, but for many, the wonder ingredient is still a little unfamiliar and navigating your way to the perfect CBD product can be difficult, which is where Origin'40 comes in. For starters, they have physical stores so customers can have chat with the expert team to find out what is right for them. Secondly, Origin'40 stocks some of the biggest, most trustworthy CBD brands on the market including OTO, Cannaray, Lady A and Kloris. Origin'40 have already set up shop in West London with stores in Putney, Chiswick and Portobello Road, and plan on opening stores in both Islington and Camden, so keep your eyes peeled!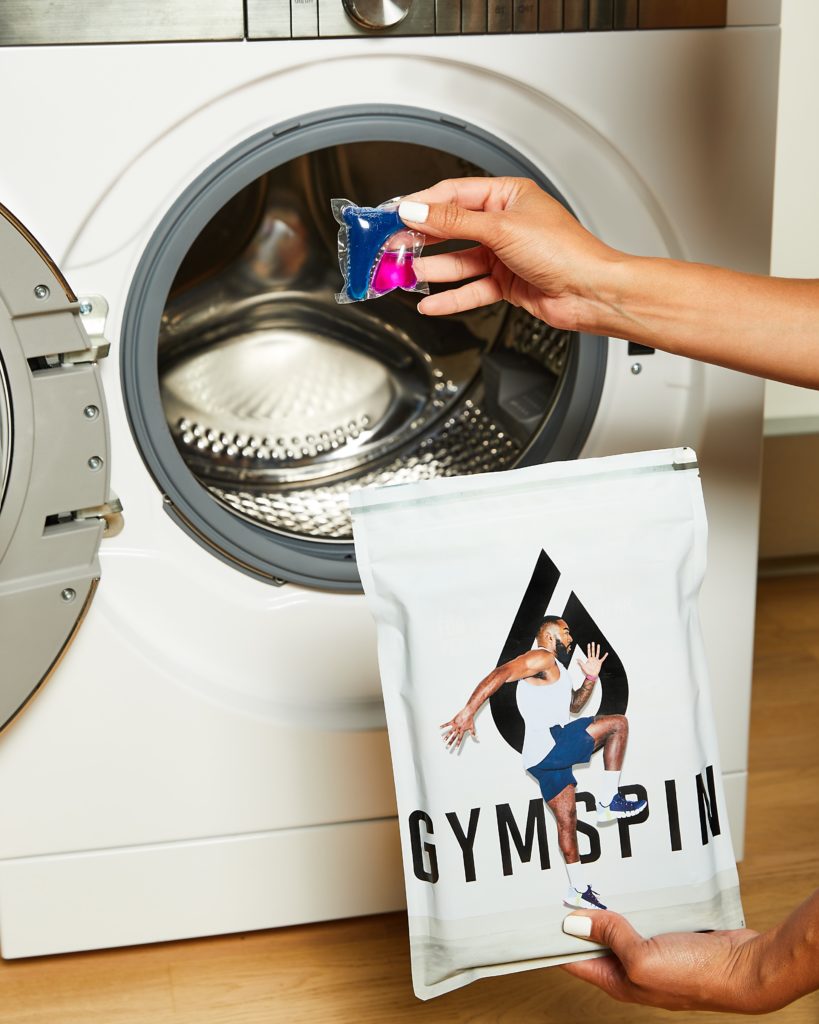 If like us 99% of your wash basket is full of activewear, you will be just as excited as us to discover Gymspin, the new bio laundry detergent formulated, especially for workout wear. Designed to increase the lifespan of your garments and breathe life into your activewear, Gymspin has been created by athletes and tried out by the nation's leading gyms, teams and trainers to put the product to the test, who all confirm it's a game-changer! While other detergent brands simply mask the problem of odours, Gymspin uses a lab formulated, deep cleansing enzymatic complex that actually removes bacteria and neutralises lingering odours for long-lasting freshness. Using innovative 'Phytofocus' scent technology, the thyme-infused scent has antiseptic and antioxidant properties that help trigger a deeply embedded association with sport. The capsules are biodegradable and dermatologically tested with UK made, 100% recyclable packaging. Recommended for use at 30℃, Gymspin performs equally well on an eco-friendly 15 minute cold wash, helping to cut water and energy use.
Serving 360-degree views of London accompanied by healthy dishes, The Nest at The Treehouse have joined forces with a plant-based duo, The Açaí Girls to bring you the ultimate fresh dining experience. Keeping it short and sweet, their collaborative menu features Harissa Charred Aubergine, with sweet notes of honey accompanied by toasted pine nuts and a zesty lemon and mint dressing, a Summer Squash Salad loaded with roasted squash, cherry tomatoes and avocado topped with a fresh superfood seed mix, dressed in honey and apple cider vinegar. Of course, The Açaí Girls menu wouldn't be complete without their signature Load Me Up Acai Bowl topped with granola, deep roasted crunchy peanut butter, banana & summer berries, bursting with micronutrients and antioxidants. Encapsulating the most treasured memories of The Açaí Girls from across the world, the wholesome dishes showcase locally sourced, authentic ingredients.
Newly relaunched British lifestyle brand, Green & Spring pays homage to the great outdoors, boasting 100% natural botanicals. Going above and beyond to ensure they create the smallest possible footprint on the planet, Green & Spring use 100% post-consumer recycled plastic to package their products and manufacture solely in the British Isles. Housed under the Curious Group of Hotels, Green & Spring gives you the level of luxury you expect to find in the UK's finest hotel bathrooms. The ranges include Restore, Revitalise and Relax, which feature bath and body products, diffusers and candles encased in the most elegant handpainted pots. Designed to elevate your home without harming the environment, the Green & Spring products sit pride and place on your mantlepiece and bathroom.
Looking to grab a bite in the city? Launched by Nobu London Portman Square executive chef Michael Paul and nutritional therapist Alina Gromova-Jones, KOJO TO GO is the new Asian influenced plant-based eatery we're loving! Based in London's Liverpool Street, KOJO believes in creating authentic and naturally plant-based meals that don't compromise on taste and most importantly will fuel you for the day. KOJO's flagship store in Hampstead offers guests the chance to dine in, whereas the new location in Liverpool street focuses on fresh food on the go. Perfect for a grab and go breakfast or lunch, or a quick snack, the menu includes Bali Blossom Noodle Salad, Thai Basil Rice Paper Roll, Goma Ramen plus much more deliciousness that is all 100% plant-based organic, dairy-free, gluten-free and refined sugar-free.
30 Days of Creativity: Draw, Colour & Discover Your Creative Self
Designed to spark creativity and develop a mindful habit in your daily routine, 30 Days of Creativity by Johanna Basford invites you to take some time out of your day to create inner peace. This book doesn't require you to have any artist background, it is simply a fun way to delve into art therapy which is super effective. From doodling to guided drawing, each page is a celebration of things that bring us comfort and joy.
Looking for a new supplement to transform your skin? Ora Organic's Aloe Gorgeous collagen-boosting game-changing powder is 100% plant-based and harnesses the power and goodness of Aloe Vera to help your body produce more collagen. Aloe Vera is a polysaccharide that plays a huge role in bringing together amino acids in the body to help produce collagen. Ora Organic created Aloe Gorgeous, to give you a superior alternative to animal-based collagen and one which is formulated specifically with pea protein and Vitamins C & E to help boost your body's natural production of collagen. Available in delicious blends of peanut butter, chocolate or vanilla, you will notice smoother, firmer skin as well as stronger joints, quicker recovery and improved gut health.
Switching up the way we buy toiletries, Fiils not only makes your life easier but is miles better for the environment too. At the forefront of the refill-not-landfill beauty movement, Fiils' signature aluminium bottles are designed to be topped up with their refillable pouches which you can send back time and time again! The current line consists of shampoo, conditioner, body wash and hand wash, which are all vegan, sulphate and paraben-free with over 75% pure plant extracts. Fiils are on a mission to make sustainable beauty products accessible to all, and they've pulled out all the stopped to make their products the best option. The stats don't lie here and Fiils have revealed that refill packaging uses 80% less plastic and carbon emissions are reduced by 30% annually per customer. Proudly carbon-neutral, Fiils have an Ecocert certificate and plant a tree for every sale they make, showing they really do put their money where their mouth is! Proving that eco can still be luxe, you can chose from gold, silver or rose gold, and even personalise your bottle which will sit beautifully in your bathroom.
Silver Lining x Radiance Cleanse
If you've ever dreamed of booking onto a wellness retreat, but the idea of it feels all too much, then this might just be the answer to your prayers. Silver Linings and Radiance have teamed up to create the ultimate at-home retreat experience, a 5-day Mindful Movement Cleanse with freshly made, organic Radiance juices delivered to you at home, alongside a custom-designed mindful movement programme from the wellness experts at Silver Linings. With experts on hand to support you throughout it, you can enjoy this brand new experience all from the comfort of your home, with no need for travel, days off work or childcare to think about.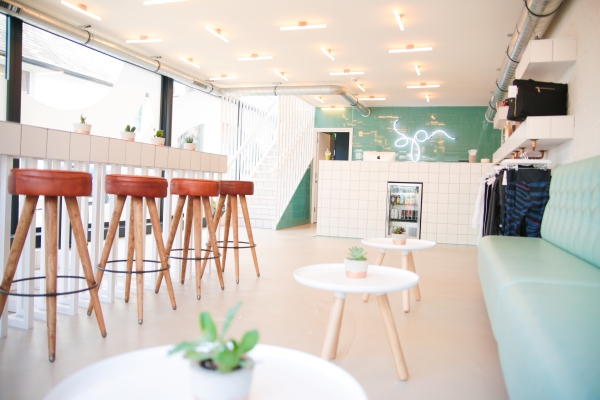 Bringing city studio vibes to the suburbs, SPN's fitness spaces based in Kent are founded on three pillars, Soul, Power and Nutrition. Whether you want to sweat it out in the spin studio, connect with your inner peace in a yoga class or find your perfect balance in a pilates, aerial or barre class there is something for everyone at SPN. With two studios in Sevenoaks and Tunbridge Wells, plus an online offering for everybody, anywhere, SPN is one of the studios pioneering the future of fitness by offering a luxe fitness experience without having to live in the city centre. Refuel post-workout in The Kitchen, offering fresh juices, smoothies and salads, boasting high nutritional value! In addition to the fitness elements, the Sevenoaks location has on-hand health professionals providing a bespoke, holistic and functional medicine approach to your wellness through nutritional advice, facials, massages, mediative Sound Bath as well as the Integrated Wellness Screening Package which delves into your genetic, nutrition and lifestyle factors to find the best way to treat the root of your persistent symptoms.
ROAR Fitness has launched its brand-new group exercise class concept, ROAR Metal, a 45-minute, strength-focused session at their studio on Kensington High Street or you can opt to tune in online. Elite ROAR METAL instructors such as founder, Sarah Lindsay will lead the powerful workouts, set to a fierce soundtrack in their sleek new studio where you have your own set of dumbbells and barbells. The classes include The Mosh; a full-body blaster, The Shred; perfect for strengthening the core and glutes and The Baseline; which focuses on lower body training. In true ROAR Fitness style, the ROAR Metal sessions are not for the faint-hearted, you're encouraged to push yourself through lifting heavy weights which we promise will leave you bursting with endorphins…and maybe a little sore the next day! Renowned for their jaw-dropping body transformations, ROAR have earned their spot at the top of the fitness charts, and the ROAR Metal group exercise plan to follow suit, with the aim of providing effective results.