We're really inspired by all the "newness" in the wellness industry this month. There are so many cool launches to show you! From Peleton's highly-anticipated new product to shedding light on new conscious brands we love, here's what's new in the world of wellness this December.
Peloton Tread
Peloton has been a lifesaver for fitness fanatics who managed to get your hands, or should we say feet, on a Pelton bike during 2020. At-home fitness has stolen the limelight since March for obvious reasons and we're sure Pelton's newest addition to the fitness tech world is sure to be a winner, much like their bikes and on-demand platform. The Tread, available to purchase from the 26th of December, empowers you to run further, train better and recover smarter! From beginners to hardcore runners, the Trend's on-demand library of workouts has lots to suit all abilities. Not just limited to cardio, the Pelton Tread sessions incorporate strength training too, giving you a full-body burn!
Get A Drip Canary Wharf
Providing one of the most effective ways to reach optimum nutrition, Get A Drip is the acclaimed Intravenous Nutrition Therapy service. Opening in Canary Wharf this December, Get A Drip provides Londoner's with efficient, easy treatments that will leave you feeling nourished and energised. The treatment works by administering essential vitamins and minerals into the body through the bloodstream via an IV drip, the body absorbs 100% of the nutrients using this method. Jubilee Place has become a well-known wellness hub with like-minded businesses nearby so you can get a 360 wellness fix in one place!
Bashō
Holistic skincare brand, Bashō has just launched a new range of organic therapy oil roll-ons in a range of uplifting scents. Using pure, plant-based botanicals, the roll-ons are designed to enhance your mood through the power of aromatherapy. The bespoke and carefully considered range consists of the Poise Therapy Roll-On, to soother and protect during times of stress, the Moss Therapy Roll-On, ideal for enhancing meditation practices and relieving fatigue and the Solar Therapy Roll-On, made to emanate warmth, wisdom and inner strength, and melt away barriers of self-doubt. Each unique blend is crafted by hand in small batches to ensure optimum freshness and quality while minimising waste.
Luxe + Hardy Candles
Dedicated to the art of slow living, Luxe & Hardy have the perfect new addition to their range of rest wear. The new hand-poured vegan candles use non-toxic and slow-burning coconut wax which give out a lovely soft glow and burn very gently with no unpleasant black smoke or soot. Harnessing pure essential oils, the 'WFH' candle embodies rosemary, lavender and may chang, giving off an uplifting aroma and the 'sleepy' candle boosts rose geranium, lavender and frankincense, effusing a calming atmosphere.
DAME Reusable Pad
We're all familiar with moon cups by now, but what if you're not comfortable with things going 'up'? Award-winning sanitary care brand, DAME has redesigned the period pad and it's got our attention! Normalising reusable sanitary products, their new washable pads are not only more comfortable than disposable ones, but saves up to 2,000 plastic disposables, more than 40x carbon emissions and up to 60% cost! Designed in a breathable, highly absorbent fabric made of natural materials, Lyocell and organic cotton, the pad hugs your body and sit softly against your skin. Available in a variety of sizes suitable for different stages of your flow, DAME has created a revolutionary product that will disrupt the industry in the best way possible.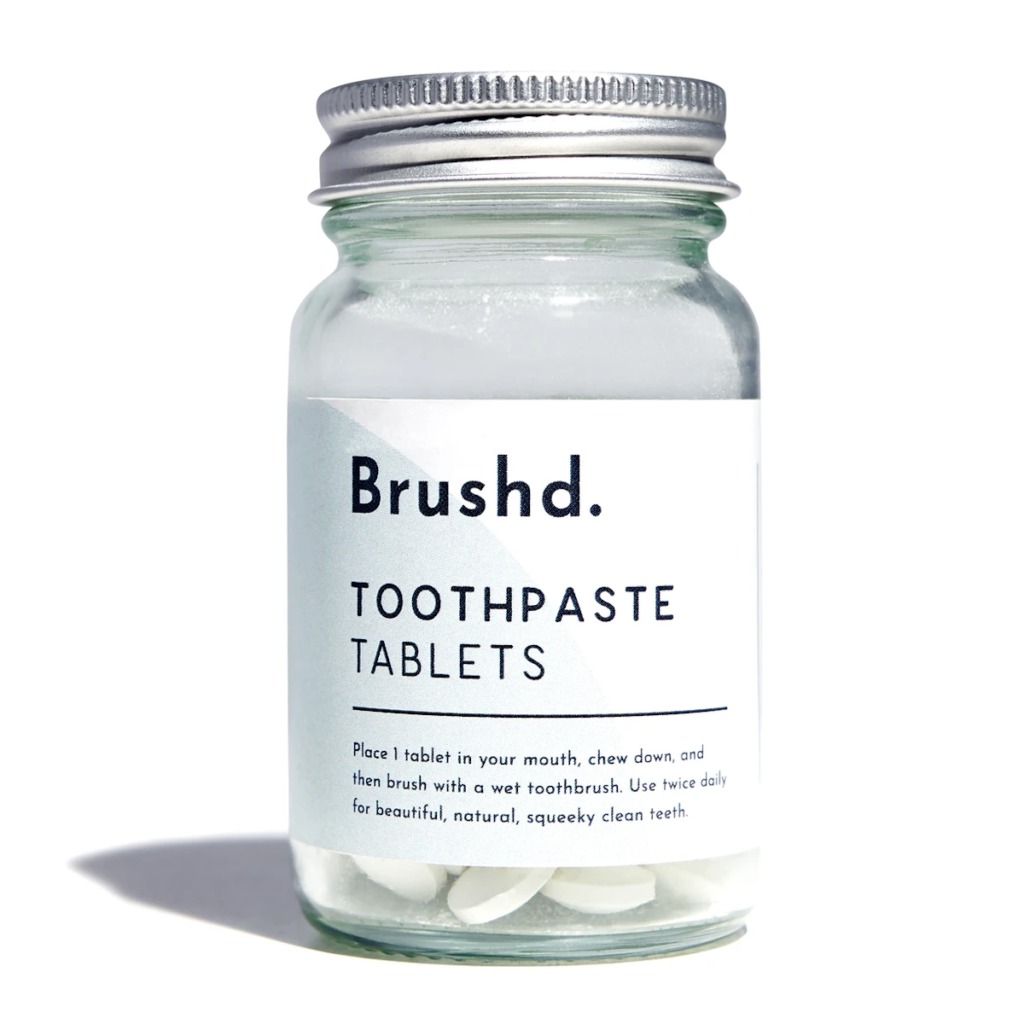 Brushd.
Give your dental care routine an eco-makeover with Brushd's dentist approved range of oral care products. Packaged in refillable glass jars, Brushd. toothpaste tablets are the planet friendly alternative to toothpaste. Created with organic peppermint powder, these leave your mouth feeling not only clean, but minty fresh. Brushd.'s 100% natural, vegan mouthwash tablets are available in a choice of peppermint, orange or lemon. Keeping your teeth and gums healthy, the Brushd. Dental Supplements contain Calcium, Potassium and Vitamins D, C, A and K, to help you maintain optimum oral health.The vegan interdental brushes help to make sure that even the hardest to reach areas are kept squeaky clean. Designed with the planet in mind, these are created with recyclable bamboo handles.
Chaga-ccino
Say goodbye to caffeine jitters, herb enthusiast Sasha Sabapathy has created the ultimate warming superfood latte blend, spiked with adaptogenic herbs to heal the body and mind. Supercharged with nourishing raw cacao, spicy cinnamon, vanilla and wild Chaga as well as Vitamin D, magnesium and beta-glucan, it's the perfect, healthy alternative to your morning coffee. Supershroom Chaga is loaded with antioxidants and it promises to calm inflammation and relieve stress. Chaga has been used for centuries in medicine; a nutrient and fibre rich superfood, it can lower cholesterol and blood sugar levels.
Apex Rides
Apex Rides is the newest at-home exercise bike to hit the UK with one of the most competitive price points on the market! The luxe bike has been ergonomically designed to meet functional and aesthetic needs in equal balance, meaning the bike will look sleek in your home and enable you to perform to the best of your ability. Apex has exclusively partnered with Boom Cycle to create their class content using their expert instructors, available both live and on-demand these classes are guaranteed to make you sweat. Simply connect your iPhone, iPad or TV screen to sync your stats with your workout to keep motivated and receive rewards for your hard work.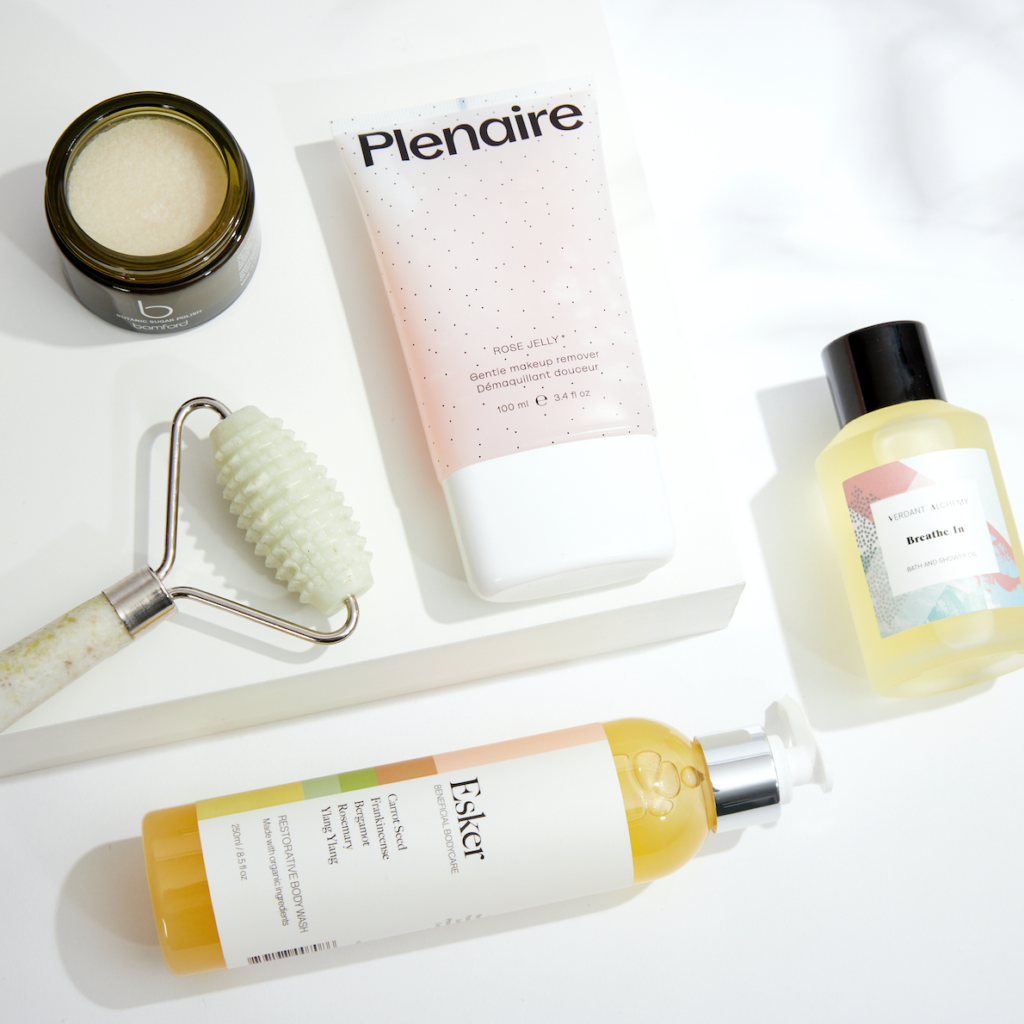 A Little Find
Award-winning e-retailer, A Little Find is a hub of conscious brands with an innovative, aesthetic and sustainable approach to online shopping. The one-stop-shop where design meets sustainability is the go-to place for one-off and coveted 'finds' that are natural, ethical, planet-positive and plastic-free, shop beauty and grooming buys, wellbeing products, home comforts and style. Stocking best-loved wellness brands including Bamford, Hayo'u, Aromatherapy Associates, Slip and more, A Little Find is the destination for conscious gift buying this Christmas.
Apostle Coffee
Wake up and smell sustainable coffee! Apostle is the carbon-negative, family-run roastery dedicated to producing the finest organic, speciality coffee with an unparalleled commitment to sustainable practices. Taking no short cuts, Apostle has adopted a 360 approach to sustainability, from the 'off-grid' roastery, powered by wind, solar and natural gas, to their initiative planting endangered Black Poplar trees and native Broadleaf trees, which has already removed around 200 tons of carbon from the atmosphere. Frustrated by existing plastic, foil-lined packaging, Apostle use compostable materials to package their speciality grade coffee.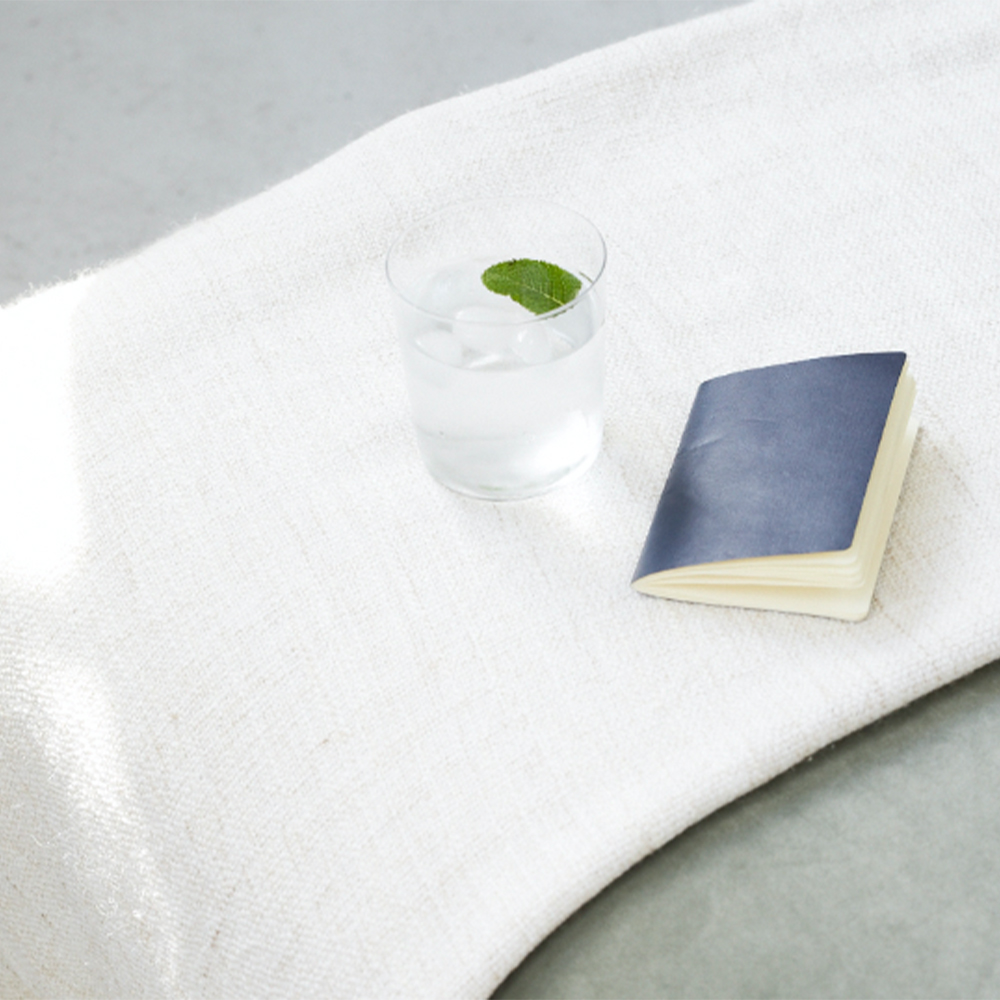 The Process
The Process is the online platform that allows you to slow down and spend time really getting to know yourself so that you can show up more authentically and more empowered in all areas of life. Curated with short courses, downloads, live sessions, a library of guided meditations, rituals and other tools from founder and wellness guru, Danielle Copperman, as well as other health and wellbeing experts, The Process aims to build a more healthy and confident version of yourself- physically, mentally and energetically. Membership launching in 2021.
Battle Box
Created by SAS Who Dares Wins stars and fitness experts, Ollie Ollerton and Jason Fox, the Battle Box is full of everything you need to workout anywhere and at any time. Designed to withstand intense workouts, the fully functional kit can be paired with the Battle Ready 360 app to take your fitness to the next level. Including an ab wheel, skipping rope, door anchors, resistance bands and more, the Special Forces duo say that it was inspired by "a small selection of 'lifeline' kit that they would take when conducting operations in an old ammunition liner".
words by Isabelle Shury