Hooray, a weekend of sunshine is around the corner! Here we help you to create the perfect fitness-focused London itinerary recharge your batteries.
Hotpod Yoga – Hip & Healthy Reader Exclusive yoga class at Hotpod Yoga
Hotpod Yoga is offering Hip & Healthy readers an exclusive yoga class in the sanctuary of their Notting Hill pod. They combine a 'real-life' approach to yoga in a completely otherworldly setting. Unwind an over-stimulated body or open up an office-bound body, either way, you'll be sure to leave with a (sweaty) smile! Tickets are £12 (usually £14/class) and the evening doesn't end there, you can also enjoy a 20% meal discount at neighbouring restaurant Farmacy and take home a wellness-filled goody bag.  Click here for tickets and more details.
Xtend Barre and The London EDITION
Xtend Barre and The London EDITION are partnering up to celebrate World Wellness Day on Saturday 10th of June with this event which packs a punch! Sweat it out with a 45-minute Xtend Barre class, deepen your knowledge of all things wellness with a panel discussion from experts in fitness, mindfulness and nutrition, then refuel on the healthy breakfast offering from Jason Atherton and the team at The London EDITION. Tickets to this special one-day event are only £45, see more here!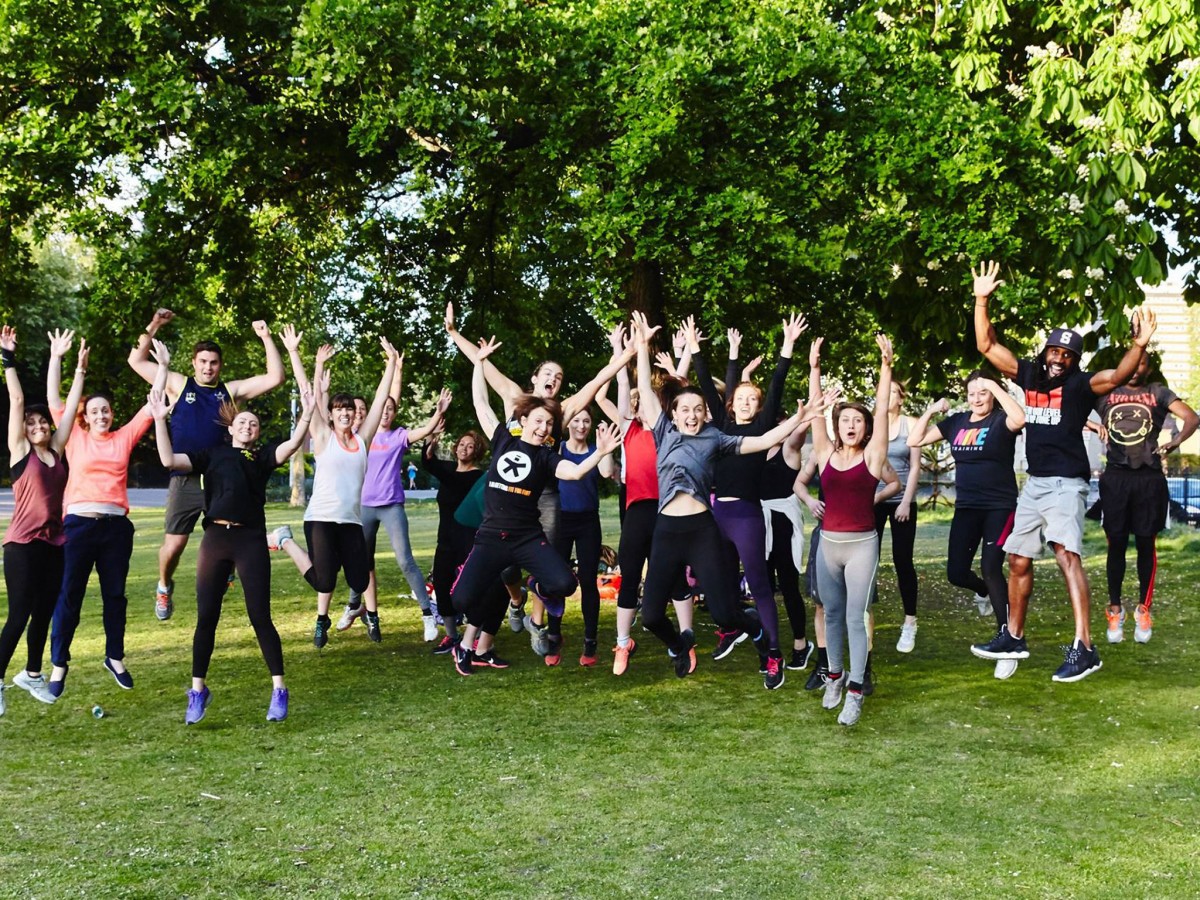 Our Parks X Merrell
London is the greenest city in the world and the initiative from Our Parks is helping Londoners to make the most of nature's gym by bringing free group exercise classes to parks all around London. They've now teamed up with Merrell to spread this to more parks and greens across the city so you can workout in the great outdoors. Click here to find a class near you.
Heartcore's Summer Lineup
Shape up, feel amazing and guarantee you're summer ready with Heartcore's lineup of 90-minute pre-holiday workouts! With five classes to choose from: Tough Love Pilates, TRX Super Sessions, TRX X Pilates, SweatCore and more Yoga + Barre Sessions, it's no wonder spaces are limited so make sure to schedule your class today!
Metabolic London
'Tone up, torch fat and improve conditioning' these are the promises of Metabolic London, a newly launched fitness studio launched by fitness powerhouses and athletes such as Olympic Gold Medalist, Denise Lewis. Classes cater for athletes and beginners to train side by side, but expect to be pushed past every limit, in the HIIT & Strength combination classes which promise to leave you wanting more. Are you up to the challenge?
Strong Women 4 Strong Women
Workout all in the name of women! This Saturday, Strong Women 4 Strong Women is hosting five bootcamps at different locations to raise money for girls in Uganda. The bootcamps involve high-intensity interval training, cardio exercises and team challenges so bring a friend and workout for a cause this Saturday. Click here for your closest location.
#EQXMONDRIAN
What could be better than combining one of the city's best views with an amazing workout class? Nothing! – Mondrian London is launching the Equinox Summer Series with classes taught by Equinox's experienced trainers on the hotel's luxurious rooftop location. Workout then enjoy a fabulous brunch with a mimosa in hand atop the Mondrian, because it's all about balance, right?! Tickets sell fast so be sure to book yours before it's too late, get yours here.
BARREtoned & Cocotte's Healthy Workout/Lunch Package
Didn't have time this morning to pack a lunch? Notting Hill-based Cocotte has collaborated with fitness studio BARREtoned to make sure you don't leave your workout hungry ever again. This summer, enjoy a 1-hour barre class followed by a deliciously nutritious lunch with Cocotte's wellknown chicken for only £30.50. Offer is only valid Monday through Friday, see more here.