Many of us are changing our eating habits and are trying to do our bit to help the environment which is brilliant but do you consider the planet when it comes to buying new fashion pieces? Shockingly, fashion is the second most polluting industry in the world. Now it would be an impossible task to simply stop buying into the fashion industry, as we can all agree there is nothing like a bit of retail therapy and that amazing feeling of putting on your brand new purchases! What we can do is be more mindful of which brands we are buying into. We have put together some of our favourite sustainable fashion brands for all aspects of your lifestyle to give you some guidance and introduce you to brands where style is not compromised!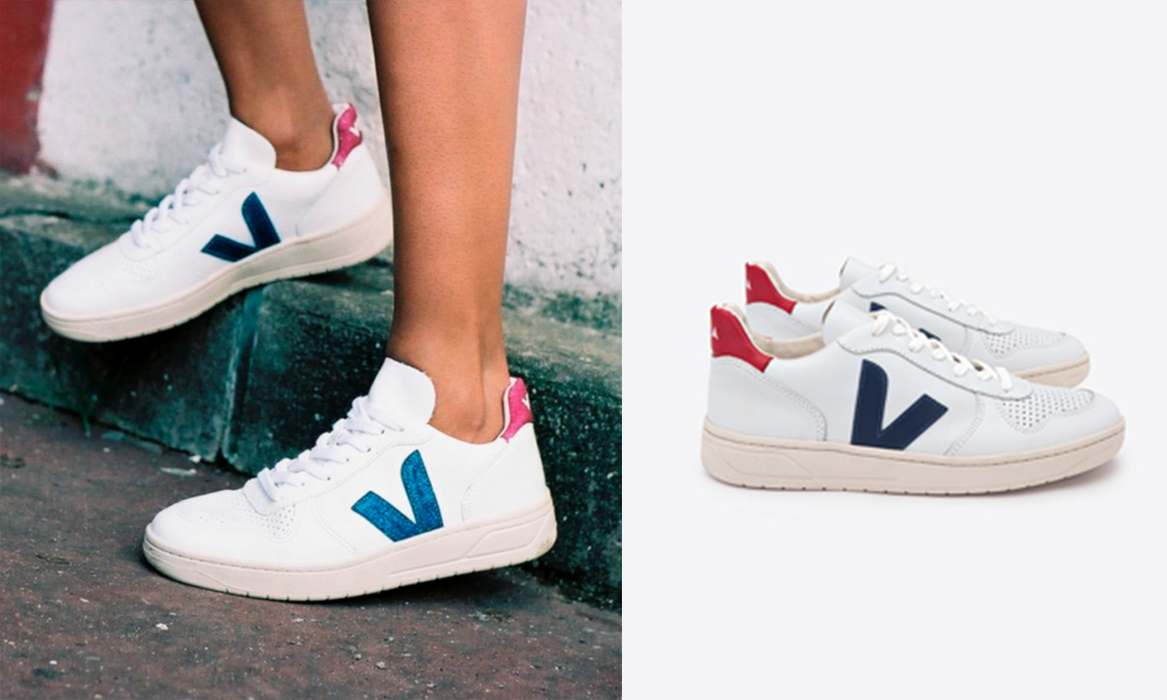 For shoes – Veja
Veja sneakers have become some of the most popular trainers around. Even Meghan Markle (or should we say the Duchess of Sussex) was spotted wearing a pair on her recent Royal Tour! Apart from looking the part these trainers are responsibly made meaning they don't harm the planet. All the materials that make up a Veja shoe are ethically sourced from the organic cotton, to the leather, to the rubber soles! We love the idea that Veja turns waste into a luxury material by transforming Tilapia hides from freshwater fish farms which are usually thrown away, into fish leather, using a completely handcrafted process. Out of the 81 products included in the 2018 collection, 20 of them do not contain any products of animal origin, making them 100% vegan! Transparency is at the heart of Veja's brand, they truly believe and ensure that their customers know exactly where their shoes are from and how they were made. This brand have nailed a sustainable yet super stylish shoe so you can purchase these trainers guilt free!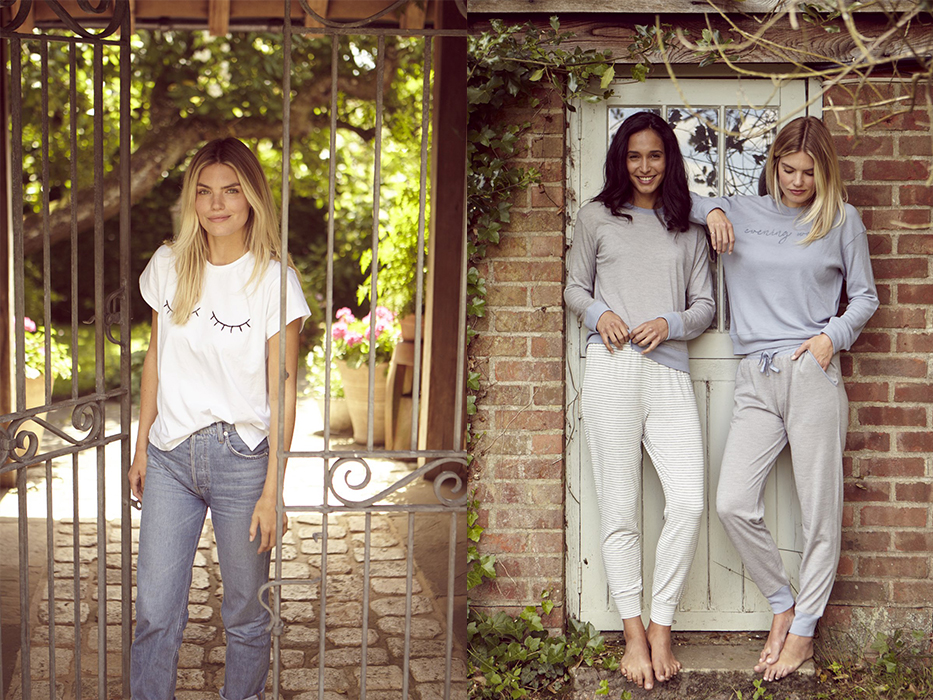 For loungewear – Luxe + Hardy
Luxe + Hardy is the luxury evening wear brand that we are absolutely loving! This brand focuses on investing in reset and relaxation as well as sustainable sourcing and ethical manufacturing. The Luxe + Hardy collection is made of all natural and biodegradable materials using closed loop manufacturing, ensuring chemicals are not leached into the environment. The use of organic cotton for their sleep set and their t shirts creates soft, comforting garments that require no chemicals or pesticides during farming and manufacturing. The merino fibres used to craft the Reset range (perfect for lounging around in) uses only non-mulesing, certified Wool Mark Wool. Luxe + Hardy pieces are the perfect addition to your wardrobe. The collection has been designed to acknowledge and celebrate the moment of transition to calm, symbolised by putting on some comfortable, practical and yet beautiful clothing.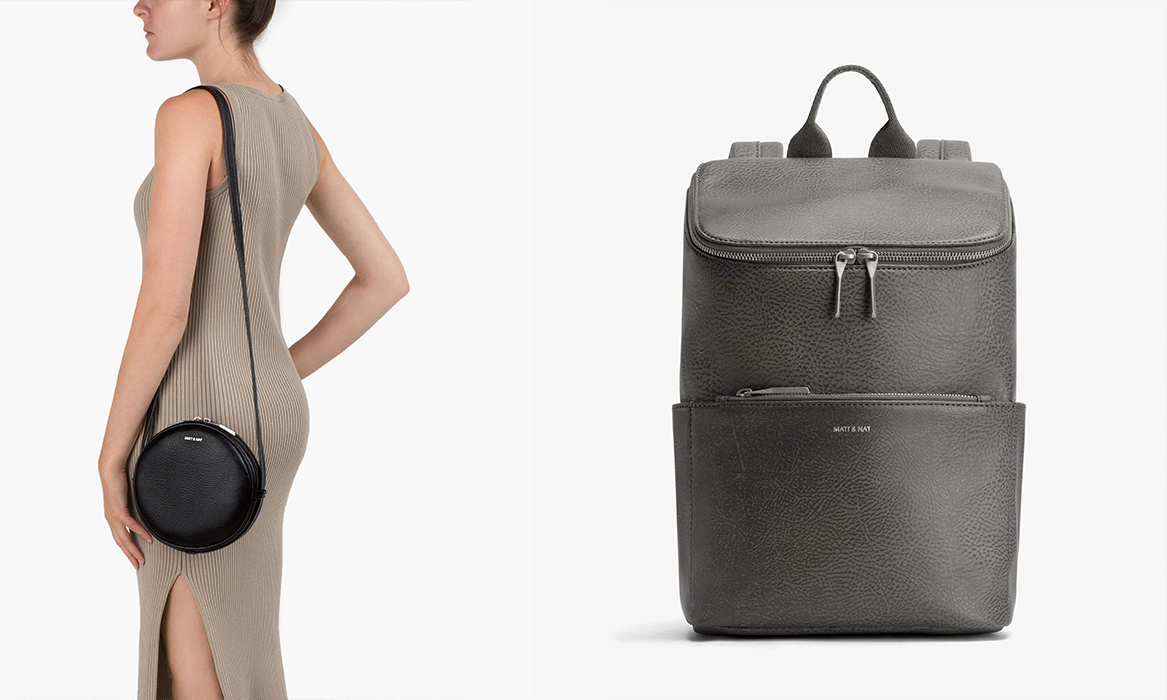 For the bag – Matt & Nat 
Matt & Nat are an ethically driven brand that creates "leather" goods that are 100% vegan. The name 'Matt & Nat' was inspired by 'materials and nature'. Since the brand was founded in 1995, they have been committed to not using leather along with any other animal-based materials. Instead, Matt & Natt, experiment with recycled materials such as recycled nylons, cardboard, rubber and cork to create beautiful textures for their products. All linings used for bags, shoes and other products are made from 100% recycled plastic bottles. We love their mantra 'Live beautifully', Matt & Natt explain that it simply means 'to take care of our planet as it takes care of us'. Matt & Nat use beautiful colour ways and design styles to offer sustainable, ecological and super trendy fashion accessories that you can fully trust!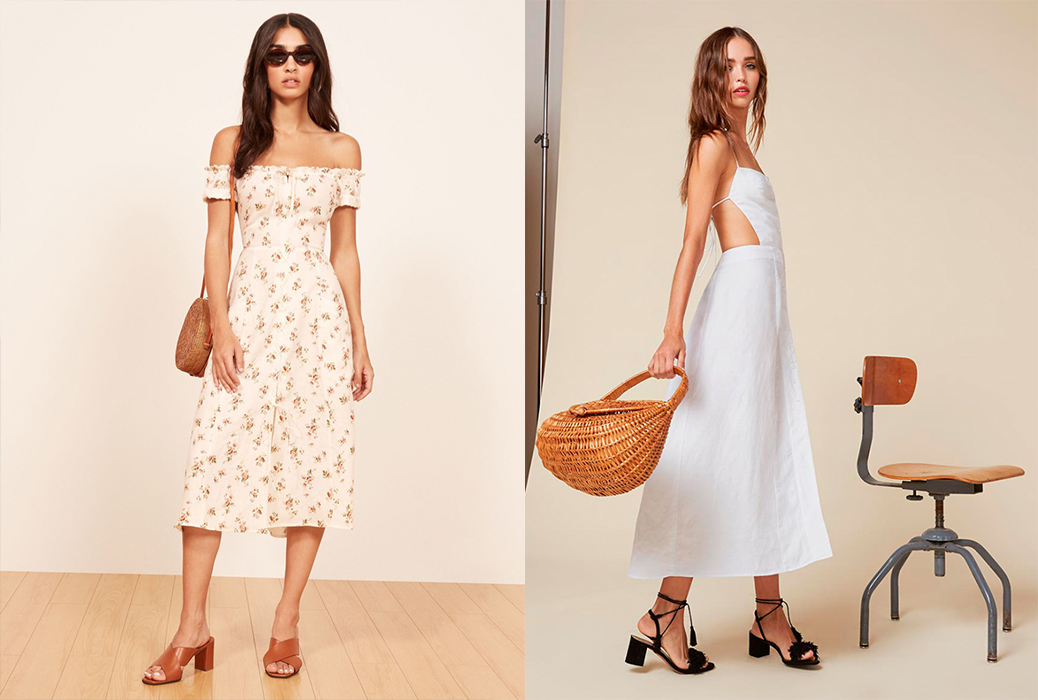 For beautiful dresses – Reformation
Reformation is the utterly cool womenswear brand that creates the most beautiful clothing (famous for their whimsical dresses). Sustainability is at the core of everything they do from the fabrics to the hangers used in their stores. To create their clothing, Reformation uses super sustainable materials, rescued deadstock fabrics, and repurposed vintage clothing. As they grow, their aim is to push harder to create more sustainable fabric options. Reformation commonly uses Tencel which they describe as the holy grail of fibres for fabrics as it is manufactured from Eucalyptus trees, which grow fast and thick on low-grade land. Reformation like to keep a close bond with their customers by updating them quarterly with sustainability reports. We love their phrase "Being naked is the #1 most sustainable option. We're #2"!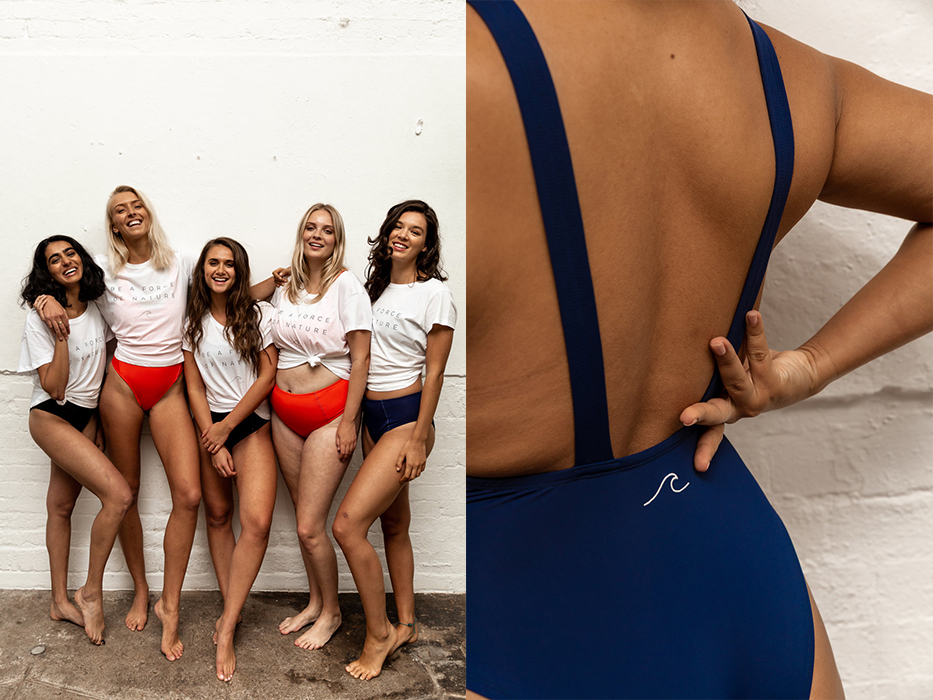 For swimwear – Stay Wild 
Newly launched swimwear brand Stay Wild Swim uses regenerated ocean plastic to create swimwear using premium Italian ECONYL® yarn and embroidered used RPET made from recycled water bottles. Pioneered by influencers friends Zanna Van Dijk and Natalie Glaze, Stay Wild Swim merged as a way of transforming harmful marine waste into beautiful and functional swimwear. The capsule collection was modelled by a diverse range of women that were recruited through Stay Wild Swim's online community to show consumers that these pieces are for all body types as they range from size 8 to 18. As well as modelling the collection, the brands Instagram following also had a say in key design decisions with the pieces. This collection features the Wanderlust One Piece and the Nomad Bikini in three staple colours, navy, coral and of course black.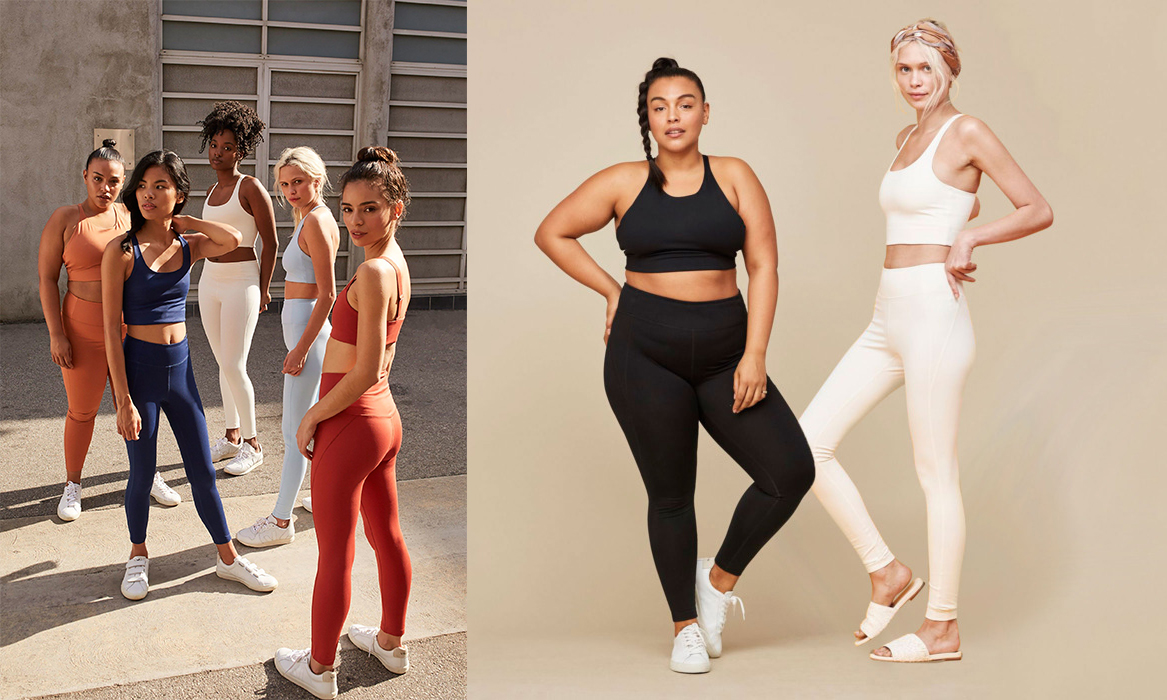 For activewear – Girlfriend Collective 
Girlfriend Collective are the activewear brand that focus on humane manufacturing, sleek design and sustainable materials. Girlfriend Collective believe in quality over short term trends, the idea that items in your wardrobe are only worn for a small period of time and are then discarded, goes against everything Girlfriend Collective stand for. Instead, the leggings and sportswear produced are designed to last in your wardrobe and can be worn time and time again. Girlfriend Collective truly understands the meaning of transparency, everything from manufacturing to employees, working hours, remuneration and details on all materials used, are clearly displayed on their website for consumers to see. The manufacturing process converts old plastic bottles into the fabric used to create the sports bras and leggings. The factory where this is done is run by a Taiwanese family that has been at the forefront of the recycling industry for decades! Every single drop of water that is used to dye the fabric gets sent to a wastewater treatment plant to ensure that no chemicals are causing damage to the surroundings of the factory. Girlfriend Collective make clothing the right way and the pieces are such staples for your wardrob. the leggings are perfect for a workout, school drop off, shopping, pretty much anything you like! The clothing is shown on a diverse range of models in a beautiful rainbow range of colours demonstrating that their pieces are for every women!
words by Isabelle Shury
---