Packing light is a skill many people struggle to master, but this is particularly true for beauty junkies and wellness warriors… how can one forgo their 10-step skincare routine or miss out on their morning supplement regime?! It seems a little excessive to check-in luggage for a city break, so we've rounded up the must-have products that will help you streamline your packing, with multitasking make-up, skincare minis and more. Also included, you'll find the items that make travelling seamless, from transparent beauty bags to expandable suitcases, we've got all the tips and tricks!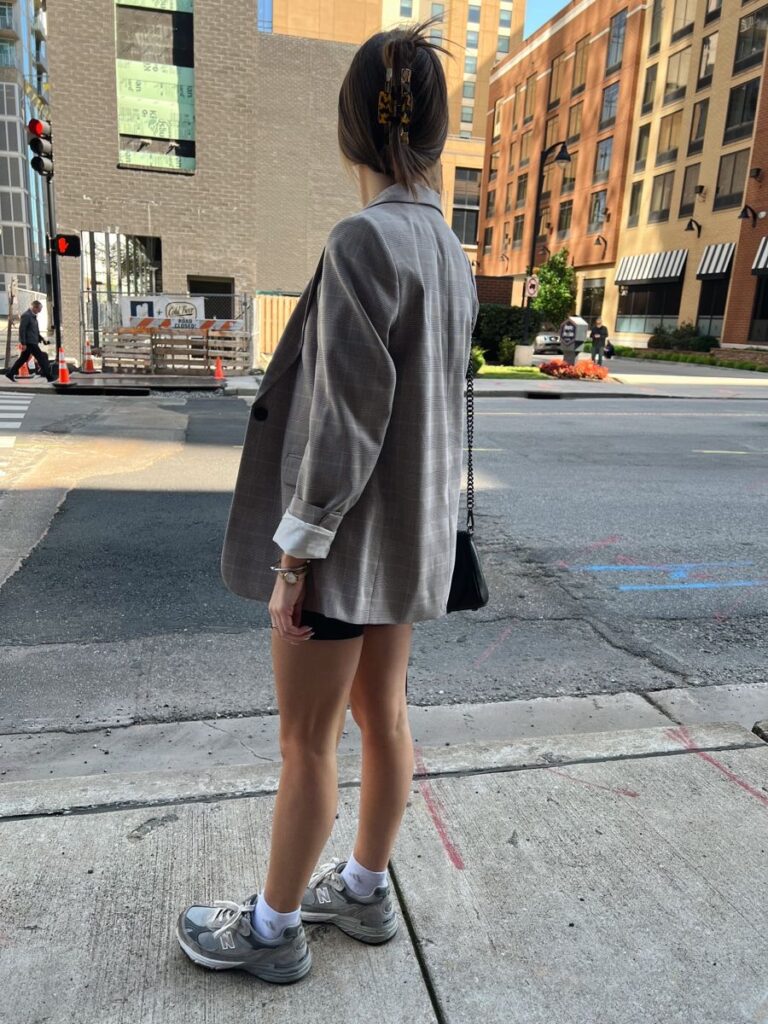 THE HYBRID SHOE
Shoes are the bulkiest item to pack, so opting for a trainer that is suitable to wear to the airport, for wandering around the city and for the odd bit of exercise is a nifty way to streamline packing. The New Balance 530 Trainer provide support and give you that sport-luxe vibe that works well with outfits outside of lycra! Functional and stylish, these retro sneakers will stop the need to fill sacred packing space with unnecessary footwear.
THE STACKABLE MAKE-UP
Trinny London's multi-purpose make-up stacks are portable and fuss-free making them ideal for travelling. Customisable, you're able to select the shades that best suit you to create your tower of multitasking cream-based products from lips to eyes, cheeks to face! They've also streamlined makeup tools with the slender T-Brush Set, the three brushes are all you need!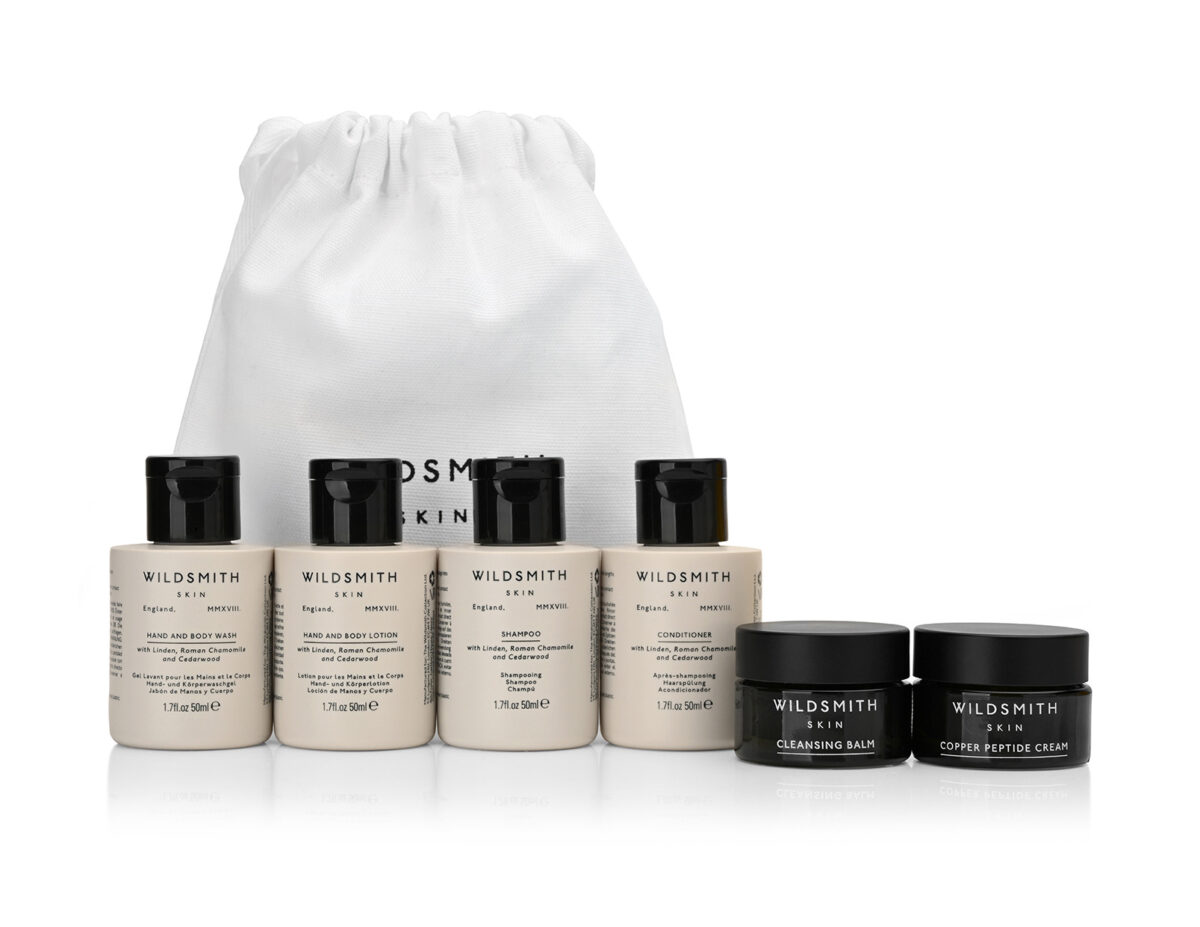 THE TRAVEL TOILETRIES
Ideal for a few days away, the Wildsmith The Weekender Travel Set has body and haircare essentials plus two skincare heroes in the dinkiest bottles that meet the cabin bag requirements. The pouch contains 50ml bottles of hand and body wash, lotion, shampoo and conditioner, plus a 15ml Active Repair Nourishing Cleansing Balm and Active Repair Copper Peptide Cream, all in Wildsmith's nature-led formulas which smell divine.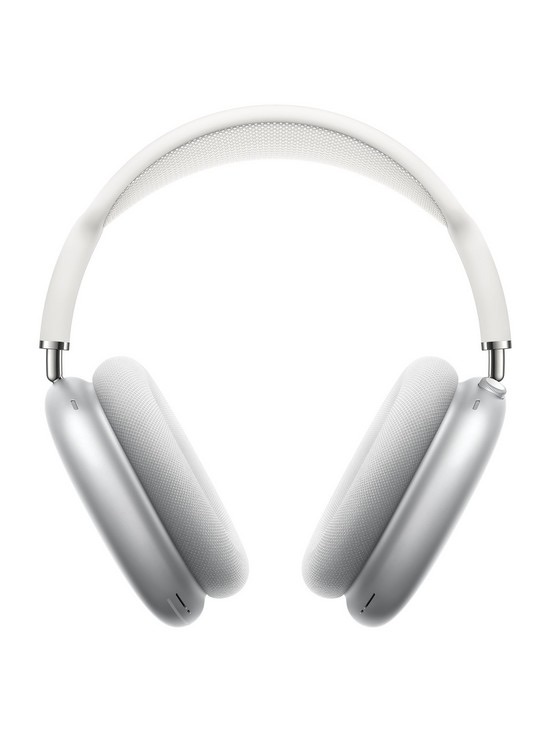 THE HEADPHONES
Apple's Airpods Max are the ultimate travel companion if you want to zone out on a flight. The over-ear headphones have a noise-cancelling setting to completely block outside noise, pop on a podcast and relax without outside disturbances. If you're a nervous flyer, these are a real game-changer, play some soothing music and tune into a calm state of mind.
THE TRACKER
Keep track of your valuables when travelling by attaching an Apple AirTags on. These are a godsend when you've misplaced an item, no more moments of flustered panic as you turn the room upside down scouring every surface for your phone or wallet. The AirTag can be located in the 'Find My' app, leading you to your treasured belongings. We would highly recommend throwing one inside your suitcase in case your luggage gets left behind at the airport!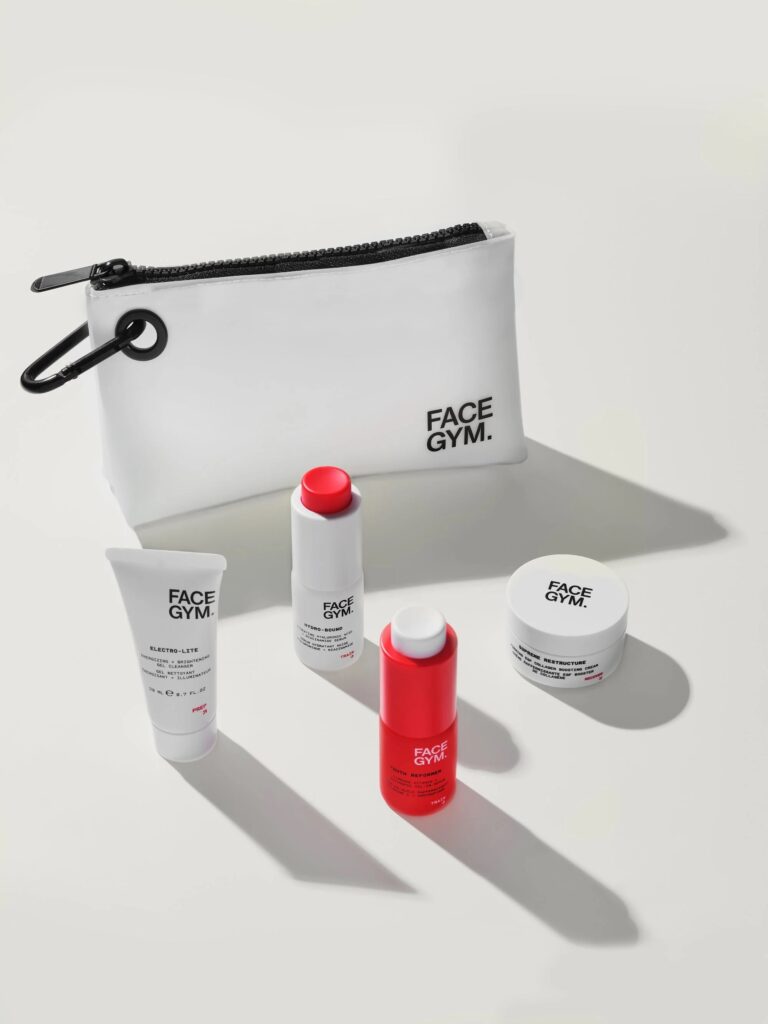 THE SKINCARE MINIS
Equipping you with four high-performance products, in miniature form, the FaceGym Signature Skin Mini Kit has you covered as far as skincare goes for a city break. Novelty and practical, the kit contains a 20ml electro-lite gel cleanser, 15ml hydro-bound daily serum, 15ml youth reformer serum and 15ml supreme restructure firming moisturiser to maintain a holiday glow.
THE SPF
A must every day, but even more so on holiday is suncream and Skin + Me's Daily Defence Oil-Free SPF 50 has quickly become our go-to. Meeting the airline requirements at 55ml, this SPF is designed by expert dermatologists focused on providing high protection without causing the skin any stress. If you've suffered breakouts after using SPFs in the past, we urge you to give this a go.
THE EASY-ACCESS SUITCASE
Designed to get you through swiftly through security, Mono's Carry-On Pro has a padded front compartment to stash away your valuables so you're hands-free through the airport. In a selection of chic muted colourways, this refined carry-on will comfortably fit everything you need for a few days away.
THE BEAUTY BAG
Space NK's transparent Travel Bag in medium is the perfect size for short jaunts abroad. No need to fondle your beauty bits into those (non-eco-friendly) plastic bags! Available in different colours and sizes, these are the best travel beauty bags out there.
THE TRAVEL ADAPTER
Apple's World Travel Adapter Kit includes a set of seven AC plugs designed to work with Apple devices with pins that fit different power points around the world. It's pretty self-explanatory why you'll need to pack these in your carry-on!
THE SUPPLEMENT STORAGE
Rather than putting your supplements into a sandwich bag, get yourself a nifty little pill box to organise your pills ahead of your trip. Compact and lightweight, these take up minimal space and make sure your capsules stay in tack.
THE EXPANDABLE CABIN SUITCASE
Rock's Sunwave Carry-on 8-Wheel Suitcase glides through the airport effortlessly. The sleek finish is durable and robust, keeping any fragile items secure inside. Expandable to meet different airline requirements, this lightweight cabin-sized case is a travel essential you'll get out time and time again.