Keeping up with the beauty world is no easy feat, but thanks to our Best Beauty Buys roundup, you can keep your finger on the pulse of what's hot in the world of skincare, makeup, body care and beyond. For November's Best Beauty Buys, expect super-food packed products, warming winter scents, and the ultimate ways to stop ageing in its tracks, as tried and tested by our resident beauty expert, Frankie.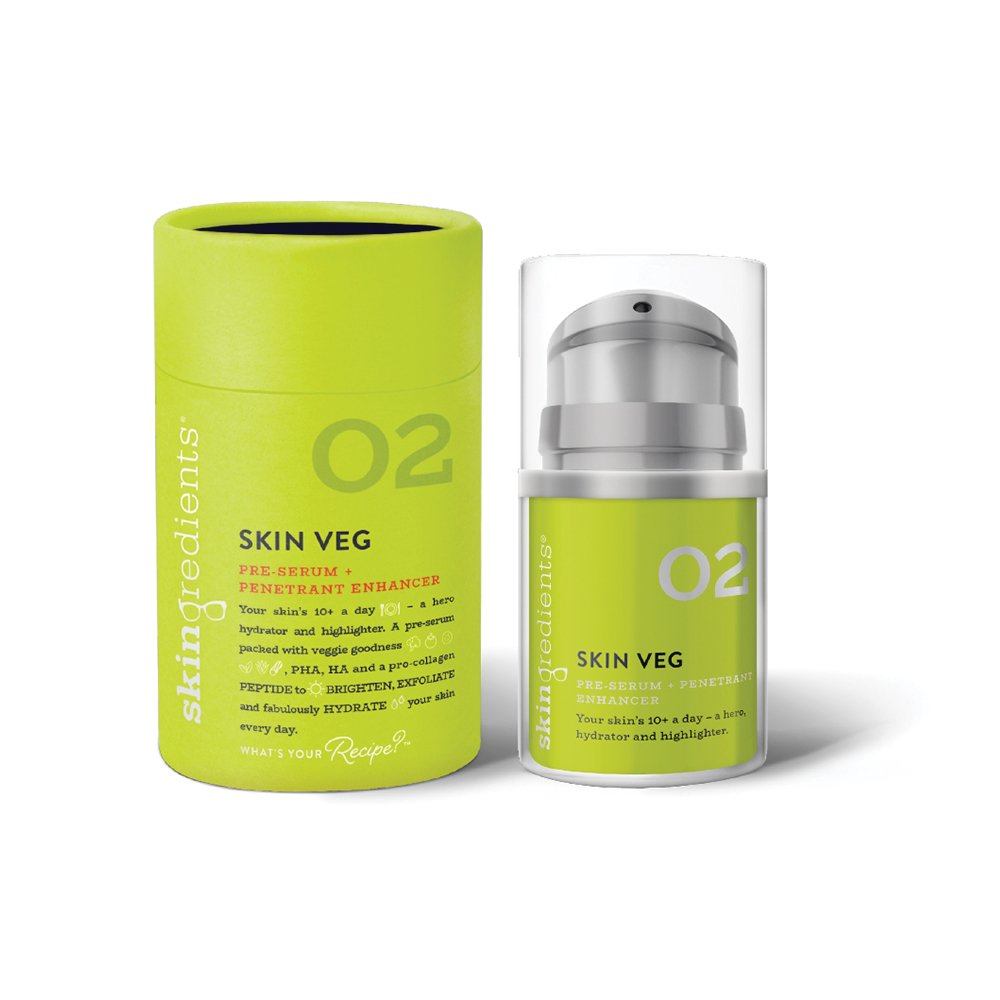 Skingredients Skin Veg – £39
The next best thing to feeding your skin a big green juice? This superfood serum from Skingredients. Crammed full of everything you'd expect to find in the healthiest salad imaginable (radish, broccoli, tomato, and cucumber to name a few), plus pro-collagen peptides, botanical extracts, and PHA and AHAs, it literally feeds skin with goodness to gently slough away dead cells, hydrate, and plump – in turn reducing the appears of lines and wrinkles. In fact, it's so good that makeup artists swear by it backstage to create a dreamy, dewy glow, making it the perfect primer too.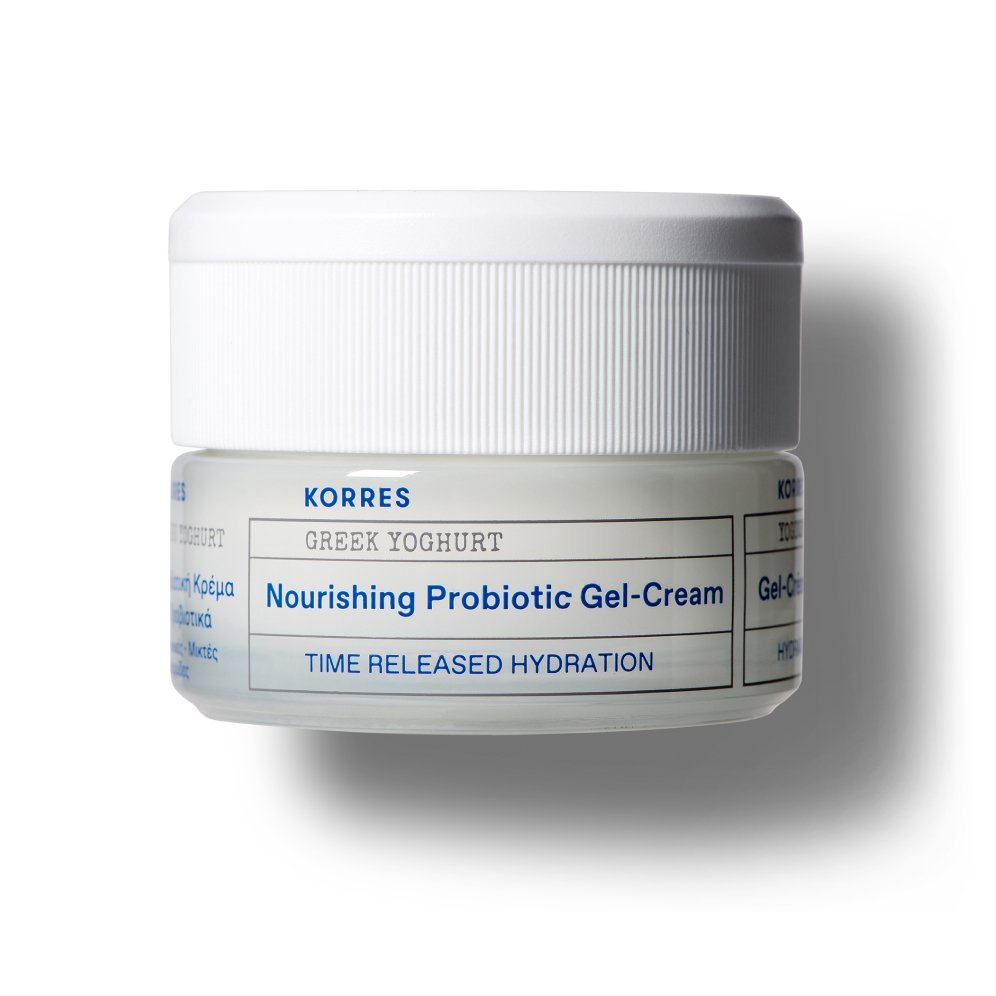 Korres Greek Yoghurt Nourishing Probiotic Gel-Cream – £29
And what better way to follow up your green juice than with a dose of delicious Greek yoghurt? Hailed for its collagen-boosting properties and high vitamin, mineral, and probiotic content, Greek yoghurt isn't just good for our tummies, but also for our skin. Combined with mineral-rich sea water and passionflower oil, this unique whipped-texture cream hydrates and nourishes skin to leave it plumper, healthier, and – quite literally – good enough to eat.
Neom Great Day Hand & Body Wash and Lotion – £40
Not only has Neom gone and launched our favourite new hand heroes, but it's bringing a whole new meaning to the words "clean beauty" with its sustainable packaging. Made from 100% post-consumer plastic, every bottle is made from a mix of ocean waste and recycled plastic, and they're fully recyclable themselves. "If you can move towards PCR, that's much better. We've used 8 tonnes of old plastic producing the first batch alone! It's more sustainable as a loop", founder Nicola Elliott tells us. Aiming to be completely waste-free by 2025, this is just one of many steps Neom is taking to do their part and spark a change. Plus, lest we forget, this dreamy hand care duo leaves mitts magically clean and moisturised, boasts an uplifting, zesty scent thanks to 100% natural essential oils, and can be used on all of the body. Win-win.
Institut Esthederm Intensive Propolis + Serum – £48
If stopping spots in their tracks and keeping blemishes at bay is your main aim, then you need to make propolis your pick. A resin-like compound produced by bees, it's amazing for healing wounds, fighting infections, and – you guessed it – keeping skin beautifully clear and breakout-free. Harnessing the power of propolis alongside soothing cellular water and salicylic acid, Institut Esthederm's new 'Intensive Propolis+ Serum' works hard and fast to treat and prevent blemishes while soothing, healing, and protecting the skin – leaving it healthy, radiant and pimple free.
Nomad Noé Dreamer in London Candle – £55
Longer nights and cold evenings call for one thing – a scented candle. Especially one inspired by a cosy night spent by a crackling fireplace, toasty drink and good book in hand. Notes of creamy vanilla, spicy tobacco, and warming firewood form the fragrance (which was crafted in Grasse, France, a.k.a. the perfume capital of the world), and its vegan, cruelty-free coconut and apricot waxes come housed in a chic porcelain vessel. Light this and you'll instantly turn into a – you guessed it – dreamer in London.
Ishga Marine Cleansing Balm – £38
Balm cleansers are one of the best ways to remove daily dirt, grime, and even makeup, and they do so gently without harsh ingredients that strip away the good stuff. We're making Ishga's new offering our pick, not just because its vegan and certified organic, but because it contains a powerful cocktail of ingredients that promise to tighten, tone, and moisturise while providing deep down cleaning action. Melting blissfully into skin, it's loaded with anti-inflammatory, antioxidant, and nourishing goodness thanks to seaweed extract, Shea butter, almond oil, and bergamot, rose geranium, and patchouli essential oils, which work together to repair, protect, brighten, and soften. Sold.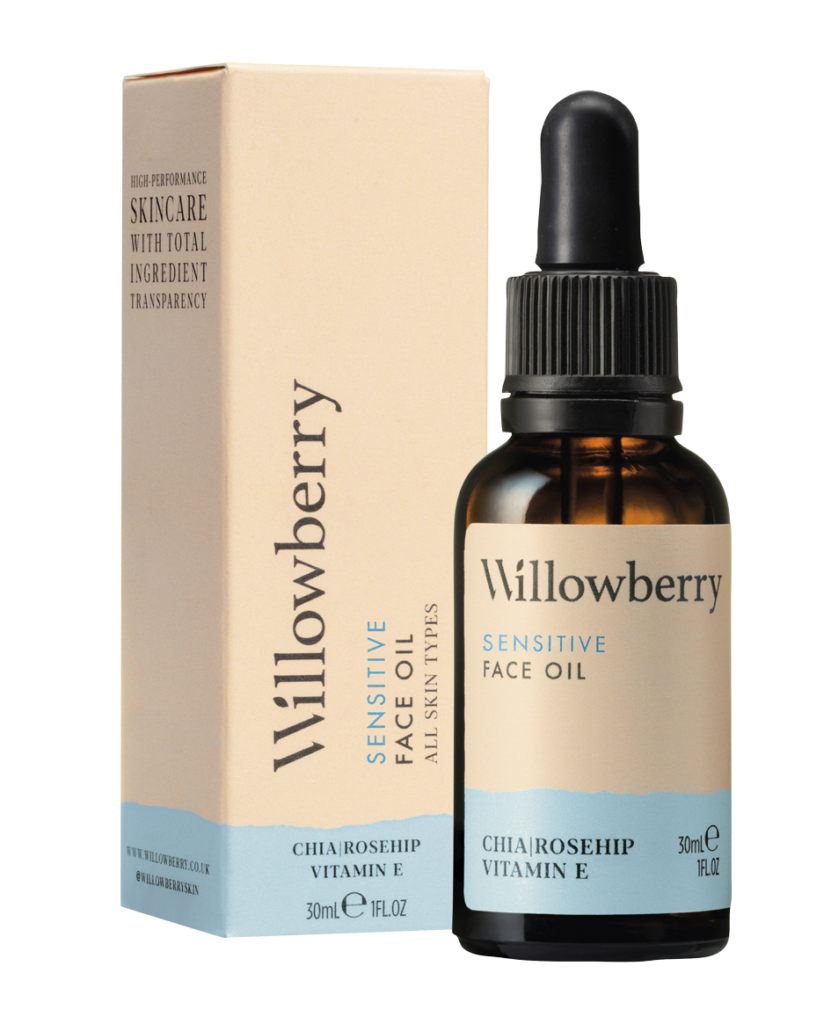 Willowberry Sensitive Face Oil – £26.99
Sensitive skins rejoice – Willowberry's new face oil is officially here, and it works wonders on stressed-out, sensitive skin in need of some TLC. Ultra-light and easily absorbed, its super gentle formula – rich in vitamin E, vitamins, fatty acids, and antioxidants – sinks into skin to soothe and hydrate while helping reduce redness and irritation. Not to mention it packs a powerful protective punch, helping strengthen the skin's barrier function and keep harmful aggressors at bay. If that wasn't enough, it gives skin back its natural healthy glow and restores radiance.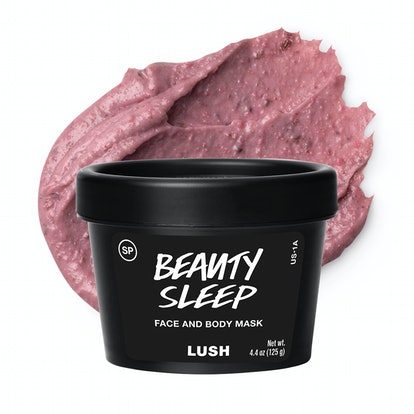 Lush Beauty Sleep Face & Body Mask – £24
Make the most of that extra hour of sleep (woohoo) by introducing some night-time treats to your beauty routine – like Lush's dreamy (excuse the pun) 'Beauty Sleep Face & Body Mask'. A blissful blend of sleep-inducing scents such a lavender oil, valerian root, and lemon verbena, it works while you slumber to gently exfoliate skin, boost elasticity, brighten and hydrate, and it can be used wherever you fancy. In a nutshell, it's the secret to channelling your inner Sleeping Beauty.
Murad Retinol Youth Renewal Night Cream – £70
Speaking of night-time skin saviours, when it comes to stopping the clock, Murad's youth-reviving night cream is just the ticket. Packing a serious anti-ageing punch thanks to clever retinol tri-active technology and strengthening niacinamide and picolinamide, its creamy, rich formula sinks into skin to provide intense hydration and reduce the appearance of fine lines and wrinkles. It also promises to increase radiance and give you firmer, more supple skin in just four weeks. For the ultimate turn-back-time boost and to reduce the appearance of wrinkles up to three times more, use with the 'Retinol serum'.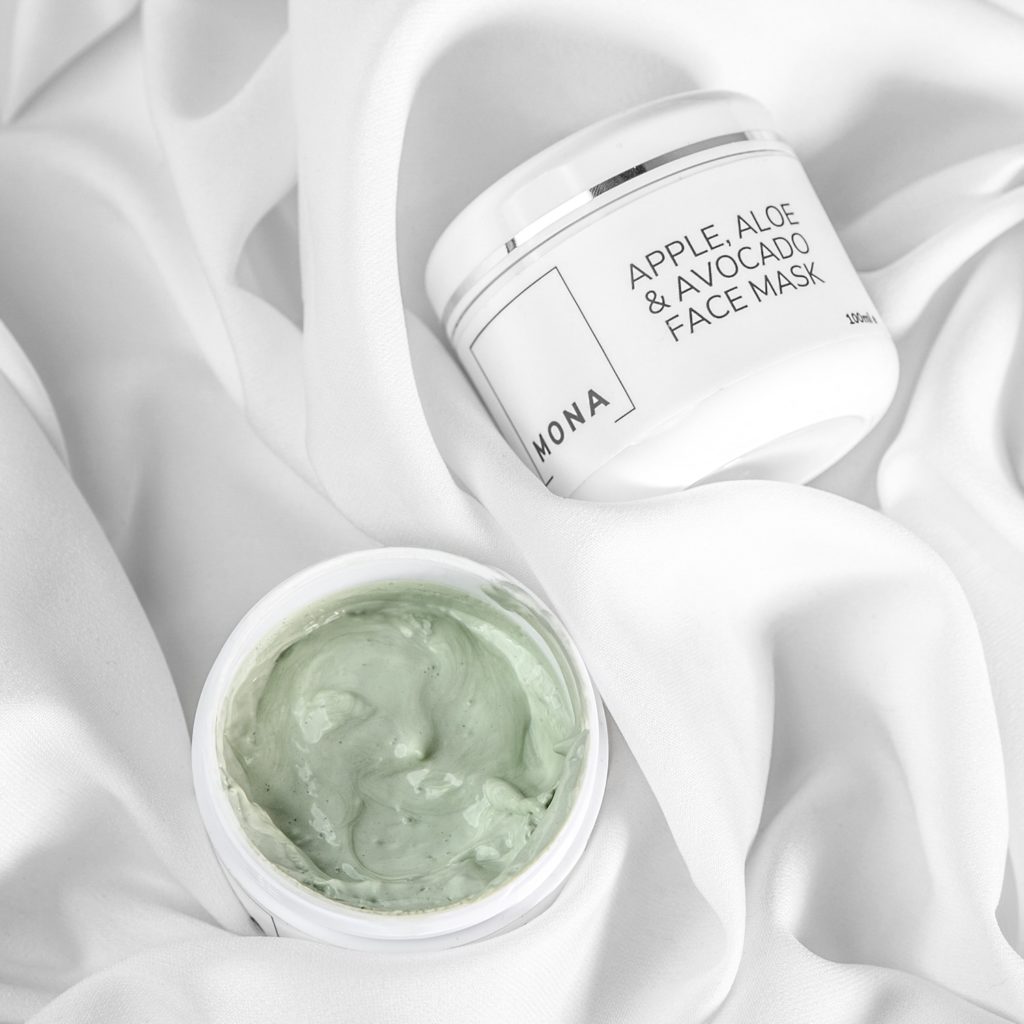 MONA Living Apple, Aloe & Avocado Face Mask – £24.99
Nope, we haven't quite had our fill of superfood skincare – which is why MONA Living's must-have mask also makes the cut this month. Created by Ruhella Begum, who grew up experiencing the beauty benefits of pure, natural ingredients thanks to her mum's homemade remedies, it's certified organic, vegan, cruelty-free, and shuns toxic ingredients in favour of Mother Nature's finest offerings. A creamy blend of apple, avocado, and aloe vera – it's bursting with vitamins and nutrients to hydrate, protect, and nourish skin deep down. There's also the added beauty benefit of clay, which helps draw out toxins and eliminate excess oils, in turn keeping skin clear and congestion-free.
Correxiko The Anti-Ageing Collagen Booster Supplement – £64.95
The likes of Jennifer Aniston, Kourtney Kardashian, and Lady Gaga swear by collagen supplements when it comes to fighting ageing and wrinkles, and with good reason too. Collagen is a structural protein that makes up around 70% of our skin, helping it look plump, firm, smooth and – of course – youthful. The bad news is that when we hit our late teens, collagen production drastically slows down, and we actually start to lose 1-2% of it each year. But that's where collagen supplements come to the rescue, like this beauty booster from Correxiko. Helping to maintain healthy levels of collagen, and with the added benefits of hyaluronic acid, ceramides, and antioxidant-rich green tea and pomegranate extracts, just one scoop a day mixed into your morning smoothie or glass of water will help increase collagen production and keep skin looking healthier and younger for longer. Yes, please.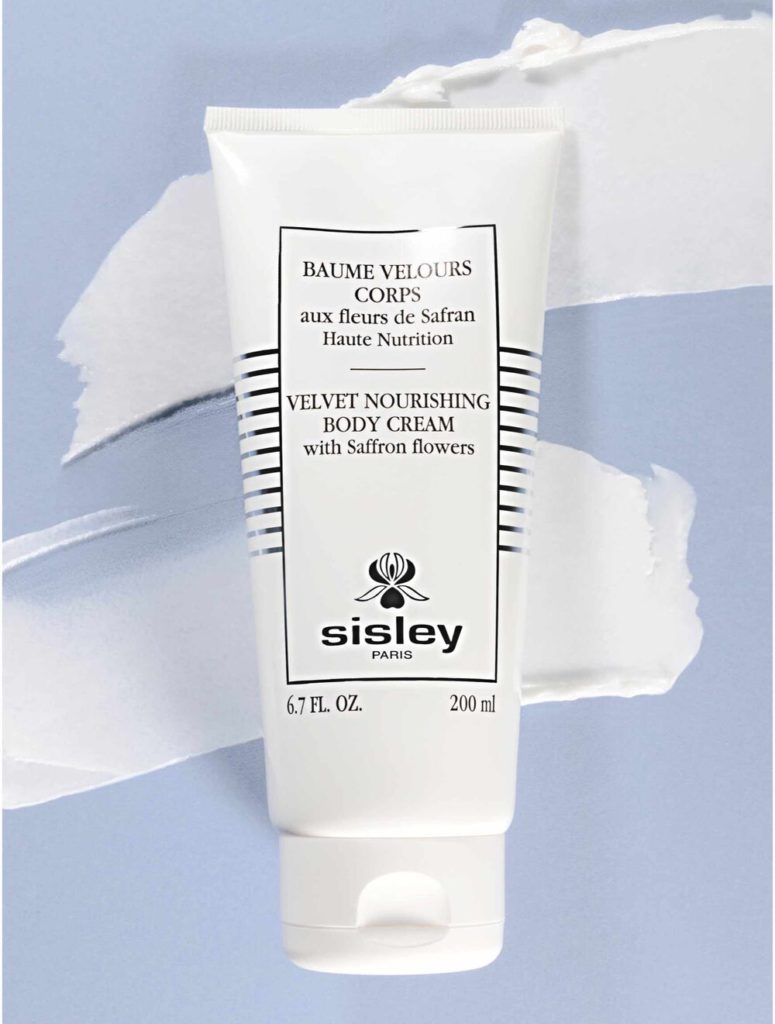 Sisley Velvet Nourishing Body Cream with Saffron Flowers – £102
You use a top-notch cream on your face, so why not on your body too? Our skin is our largest organ, so looking after all of it is the secret to looking and feeling better. Bet you're listening now… Inspired by its iconic 'Velvet Nourishing Cream for Face', Sisley has gone and launched the ultimate body boosting cream to hydrate skin from top to toe. Formulated with the same antioxidant-rich saffron flower extracts to soothe and soften, it's also packed with Shea butter, macadamia oil, plant-based sugars, and Japanese lilyturf extract to reinforce the skin's barrier, lock in moisture, and protect against drying elements, all sans greasy stickiness. Oh, and did we mention its sweet honey and orange blossom scent? Dream.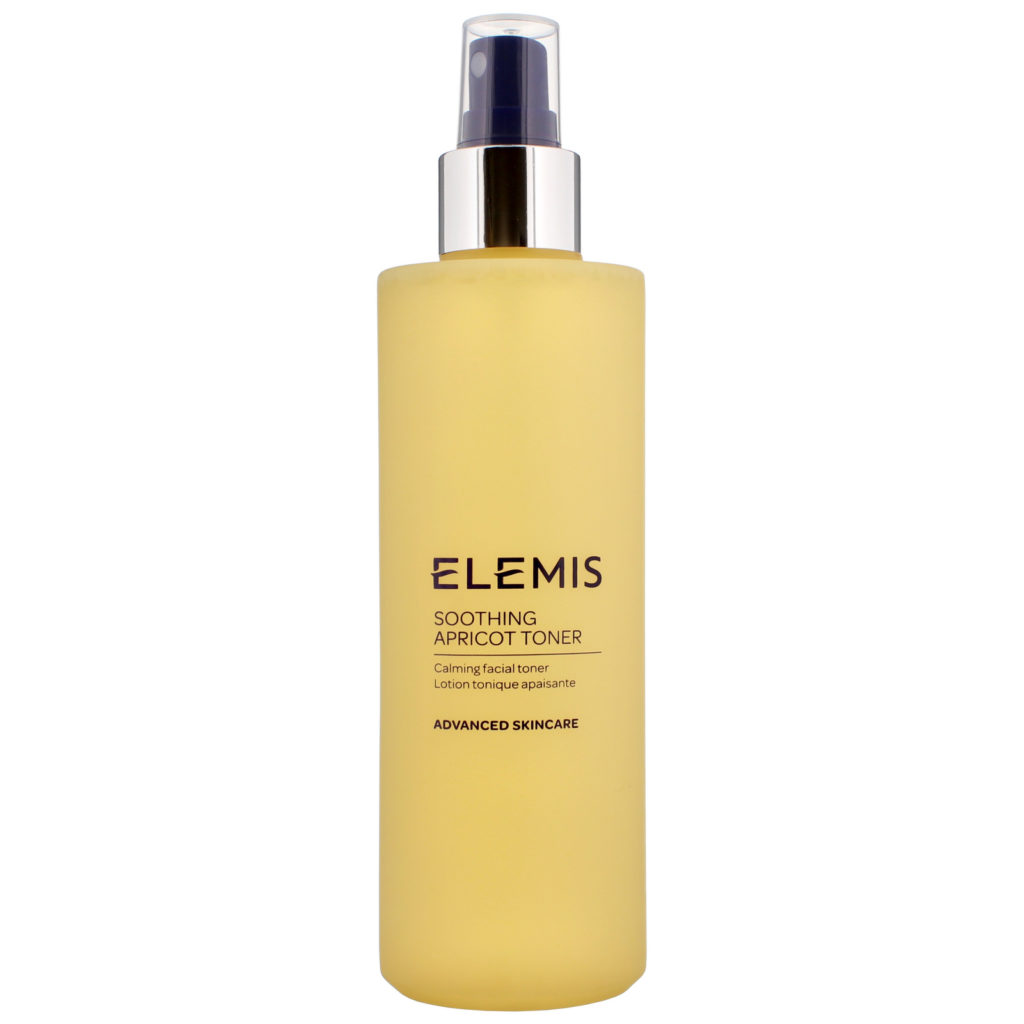 Elemis Soothing Apricot Toner – £25
We could all use a little bit of calm right now, and our skin is no exception. Stress is one of the leading causes of ageing, dullness, redness, and even various skin conditions – so nip it in the bud with this stress-relieving toner from Elemis. Formulated without skin-stripping alcohols and harsh ingredients, it helps maintain the skin's natural pH levels while calming the complexion and boosting radiance. Plus, it feels super refreshing and perfect when you need a quick pick-me-up boost. Enriched with apricot extract, sweet betty flower and saponins from Quillaja wood, it instantly soothes and revitalises even the most stressed out of skins.
words by Frankie Rozwadowska