In this digital age, what does it take to unplug and step away from the constant stream of information? H&H contributor, Ateh Jewel, visited MasQi – The Energy House in Alicante and discovered what it truly means to feel well.
When I was asked if I wanted a couple of days of R&R, in a gem of a house nestled in the hills just outside of Alicante, I was excited to take a deep breath and say 'Namaste'. MasQi, the energy house is a very special place. As soon as we pulled up, after a long drive through the mountains, the breathtaking views over the Serra Mariola Natural Park were like a soothing balm to my stressed out and frazzled nerves. 
The luxurious home and retreat is the creation of Sonia Ferre Garcia, a fabulous host, who radiates warmth, grace and charm and made me feel like I was an old friend visiting. The boutique complex has an outdoor pool, which looks like it belongs in a music video. It has a massage house and yoga dome, which truly had a church like zen energy from the minute you step inside the wrap around windows and wooden floorboards.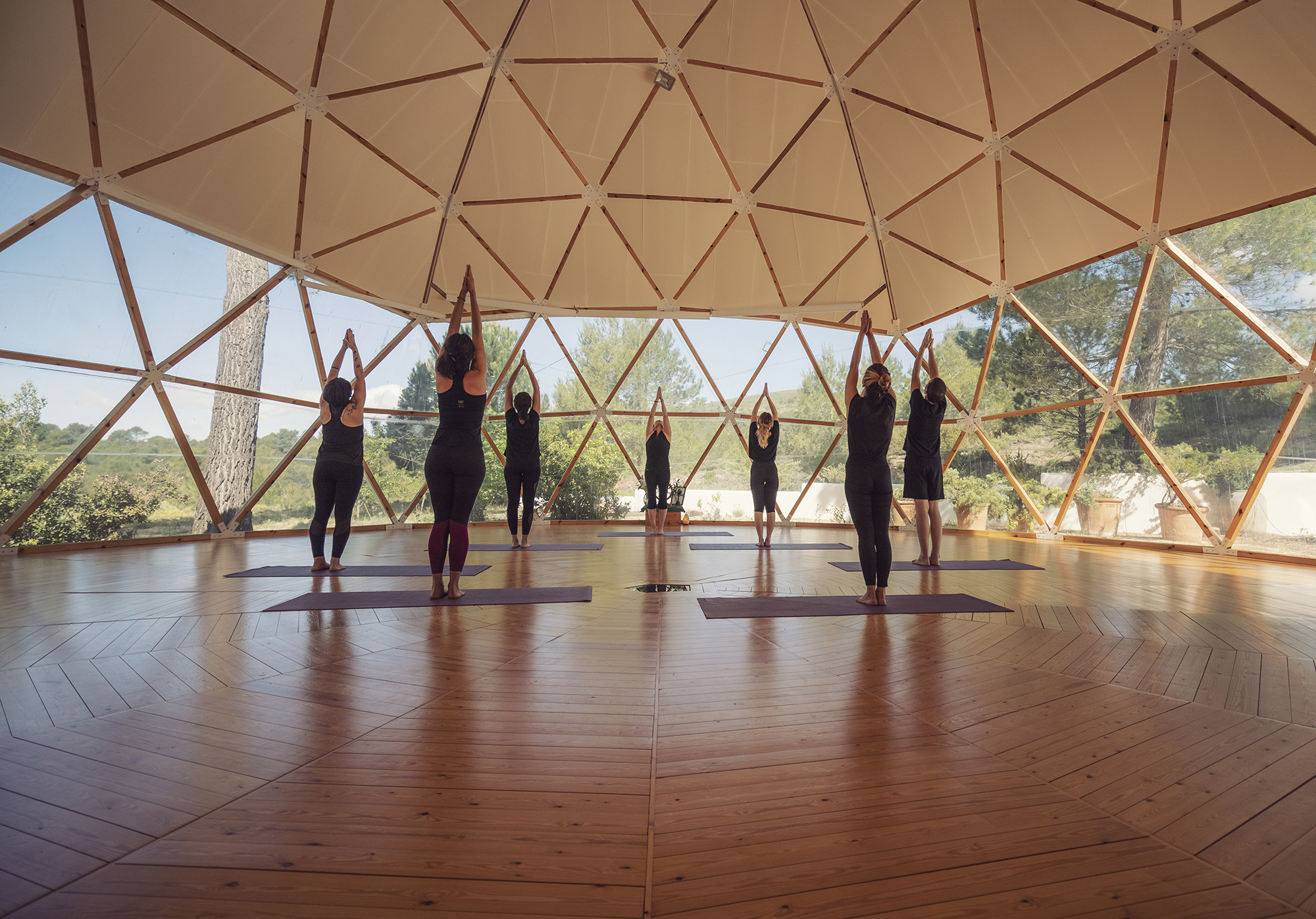 Sonia created this idyllic haven after stress and poor health saw her turn her back on the corporate rat race. She chose to heal her body and spirit through yoga, energy healing and macrobiotic food. She opened her home to visitors and the rest is history. 
Like many of us, I push my body to the limit with little sleep, long hours and lots of stress. The retreat packages at MasQi include one to one healing sessions, life coaching, Ayurvedic massages with nourishing sesame oils and bespoke facials, as well as meditative walks.
The whole stay was like pushing the reset button on my mental wellbeing. We walked through mountain streams and gorges as part of a meditative walk. My fellow guests braved the refreshing waters to swim in underground caves, I decided instead to sit, be still and quiet, which I don't often get to do as a working mum. It was healing and heavenly.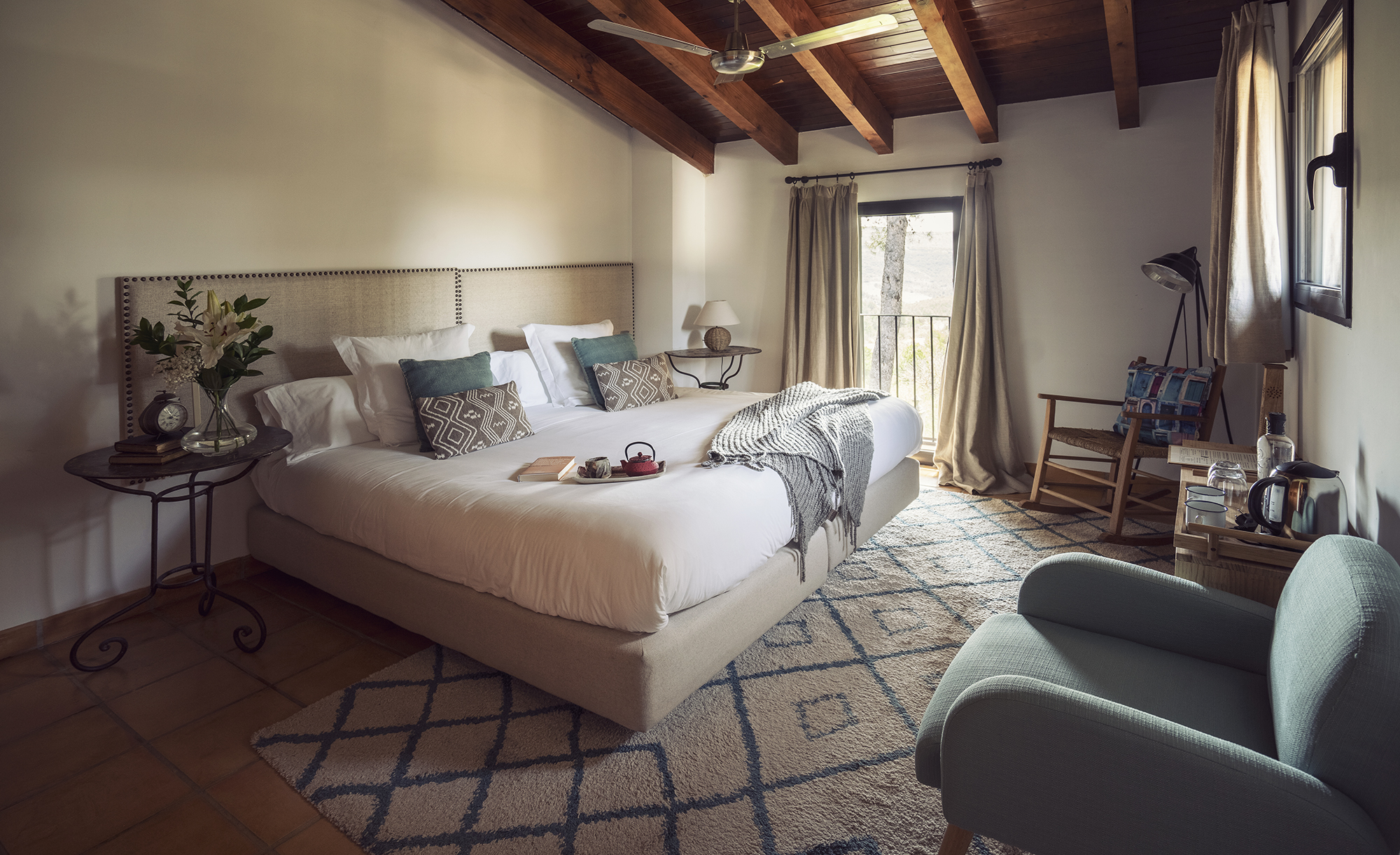 Being a working mum of 8-year old twin daughters, life is fun, fast and furious. I'm also developing and launching my own foundation beauty line Ateh Jewel Beauty for darker skin tones. This pace of life has left my adrenals in continual overdrive, so I welcomed the reiki energy healing massage I received. I fell fast asleep as my energy was topped up and my aura cleansed. After the session, I was shocked to hear later that my liver and lungs had energetic blockages from me needing to forgive and let go (all correct and spooky).
Every morning we practised a different form of yoga before breakfast, such as the American-born dynamic Bowspring yoga, Iyengar yoga a form of Hatha yoga great for stability, strength and mobility and the more traditional Vinyasa yoga, which left me feeling balanced and upbeat in every sense of the word.
I'm not going to lie I was concerned about the macrobiotic cuisine, as I would say I'm not the Gwyneth "Goop" type. Thankfully, I was pleasantly surprised. The food was delicious, filling and left me feeling energised rather than bloated and tired like some of my food choices can do. Some highlights were buckwheat crepes, being gluten free this is a new favourite I now enjoy recreating at home as well as a soul-warming beetroot cream with sweet potato and pumpkin. Eating well and seasonally is at the heart of the Energy House and Sonia's philosophy and her macrobiotic workshop learning about the yin and yang found in foods was intellectually stimulating.
Sonia is a beautiful example of what can happen when you start to take your health and wellbeing seriously. Her boundless energy and serenity are inspirational. She's a mother who rebuilt her life with health and peace at the centre, which makes you think you too can make positive changes.
I found the quartz singing bowl relaxation session in the dome an amazing experience, as the shape of the building makes the acoustics vibrate and shimmer through your body. 
All my senses were awakened from my short visit. We got to experience a blind dinner one evening and it was a completely mind-bending experience. We were all blindfolded, which is an act of trust in itself while we sat in silence with plates of delicious food presented to us, all to an evolving soundtrack with people lightly blowing, massaging or hugging us. 
The dinner left me teary and emotional, as we are often so numb in this age of social media which ironically leaves us all feeling more detached the more we are all plugged in. The Energy House was a unique and wonderful experience I will never forget. I left fully charged and peaceful.
INFO
British Airways flies from London Gatwick to Alicante from £32 each-way including taxes/fees/carrier charges. To book please visit ba.com/alicante.
Retreats are available from 391 EUR / £343 per person based on double occupancy for two nights. For further information and booking, please visit www.masqiretreats.com
words by Ateh Jewel
@atehjewel www.jeweltonesbeauty.com