Keeping up with the beauty world is no easy feat, but thanks to our Best Beauty Buys roundup, you can keep your finger on the pulse of what's hot in the world of skincare, makeup, body care and beyond. For July's Best Beauty Buys, expect blemish-busting skincare, the ultimate summer saviours, and glow-getting body boosters, as tried and tested by our resident beauty expert, Frankie.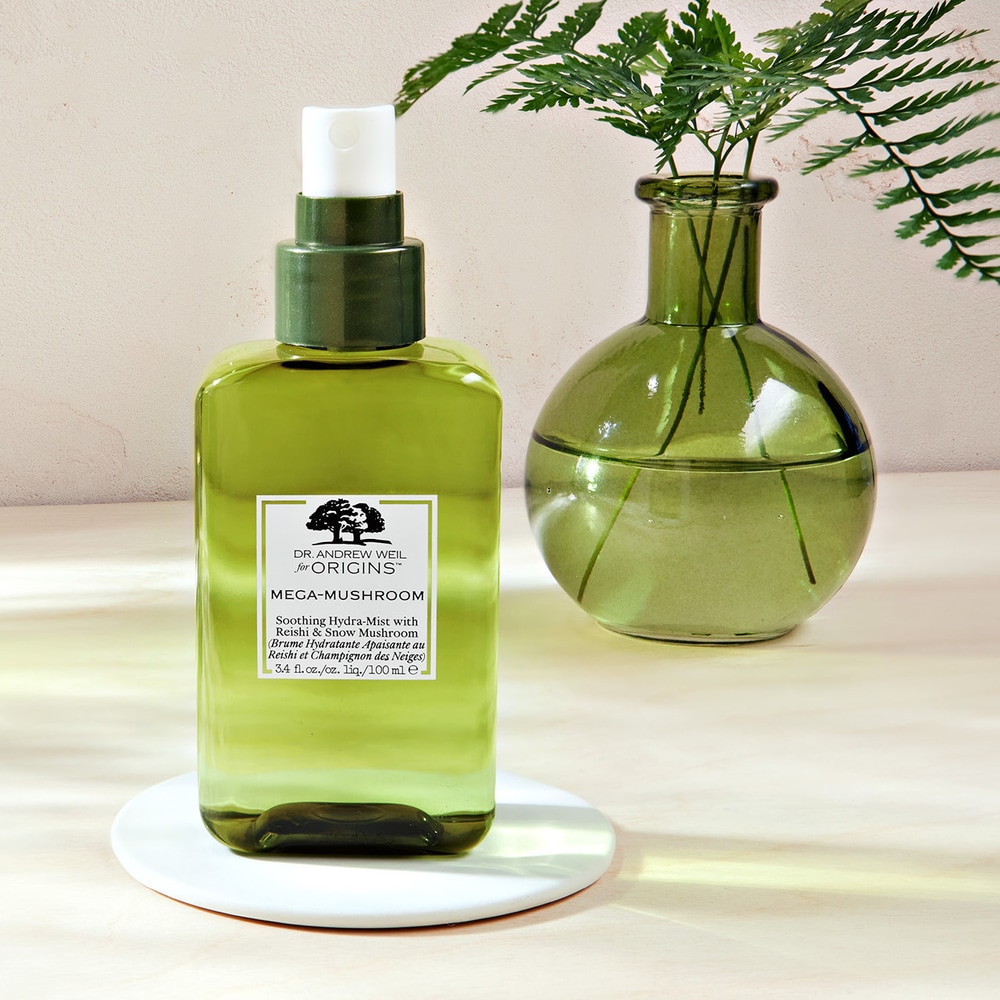 Dr. Andrew Weil for Origins 'Mega-Mushroom Soothing Hydra-Mist With Reishi And Snow Mushroom' – £22
Meet our new mushroom-packed must-have, a.k.a. the Dr. Andrew Weil for Origins 'Mega-Mushroom Soothing Hydra-Mist'. Launching just in time for the hot summer months, it provides an instant refreshing hit and loads skin with moisture-boosting ingredients to keep your face hydrated, plump, and radiant all day long. There's tremella mushroom (which can hold over 7x its weight in water), anti-irritant reishi mushroom, chaga ferment, and hyaluronic acid – not to mention a blend of fragrant essential oils to help you de-stress. Used alone or even over your makeup, it's the perfect pick-me-up whenever you're in need of a boost. Can you say super spray?
Pai 'Carbon Star Face Oil' – £39
Working while you sleep to banish breakouts and calm complexions, Pai's 'Carbon Star' oil is our new night-time essential. Packed full of more goodness you could shake your super smoothie at (antioxidants, vitamins, fatty acids, and enzymes included) it boasts antibacterial black cumin seed oil and an innovative vegetable charcoal derived from peat to purify, buff away dead cells, absorb toxins and excess sebum, and keep pores perfectly clear. Not forgetting a nourishing organic oil complex to help soothe and reduce inflammation while minimising the appearance of scars. Sold.
Monday Muse 'The Juice' – £40
If you're tired of buying product after product and using 5 million different lotions and potions, then Monday Muse's new serum is for you. As founder Lune Martens explains, "I envisioned a serum that would replace half my skincare routine, targeting multiple concerns in a thoughtful way. I wanted it to deliver results whilst being gentle enough for everyday use". And boy did she nail it. Tackling everything from spots and breakouts to dehydrated, lacklustre skin, it's the next best thing to giving your skin, well, a seriously good-for-you juice, complete with algae, prebiotics, centella asiatica, niacinamide, B5, and clarifying oils. So, whether you want to treat dark spots, clear your complexion, boost hydration, or fortify and improve your skin's health, this does it all, and then some.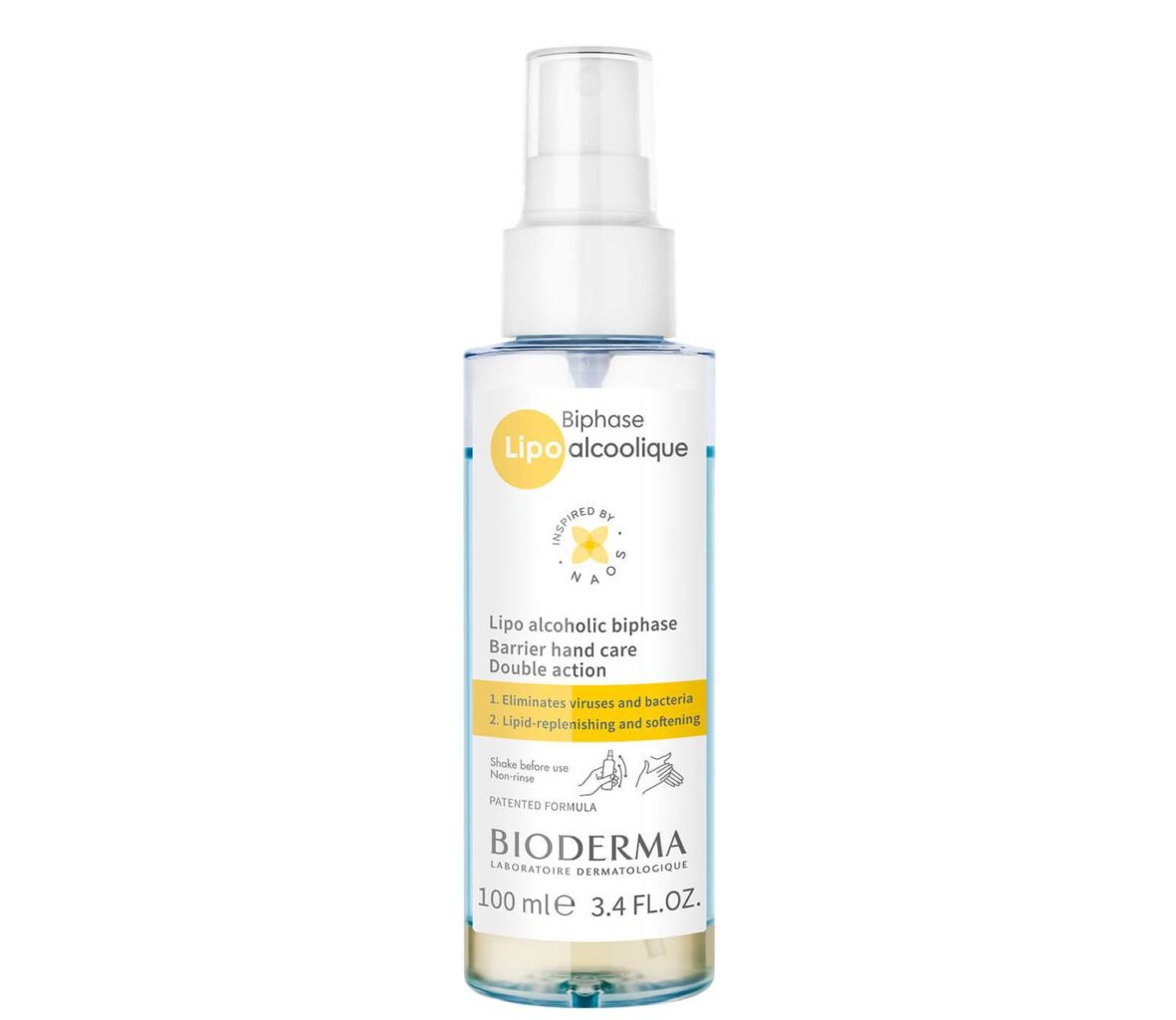 Bioderma 'Biphase Lipo Alcoolique' – £8
Hands up if your hands are looking and feeling a little worse for wear after all that sanitising. Yup? Us too. Until now, that is. Bioderma's brilliant new hand hero uses a powerful dual-action formula that both protects against viruses and bacteria in just 30 seconds and nourishes, prevents moisture loss, and reinforces the skin's barrier. How? By combining a 74.5% alcohol solution with 10% lipid-rich squalene and Shea oil that work together to protect your skin and leave it feeling like silk. Simply shake, spritz, and you're good to go.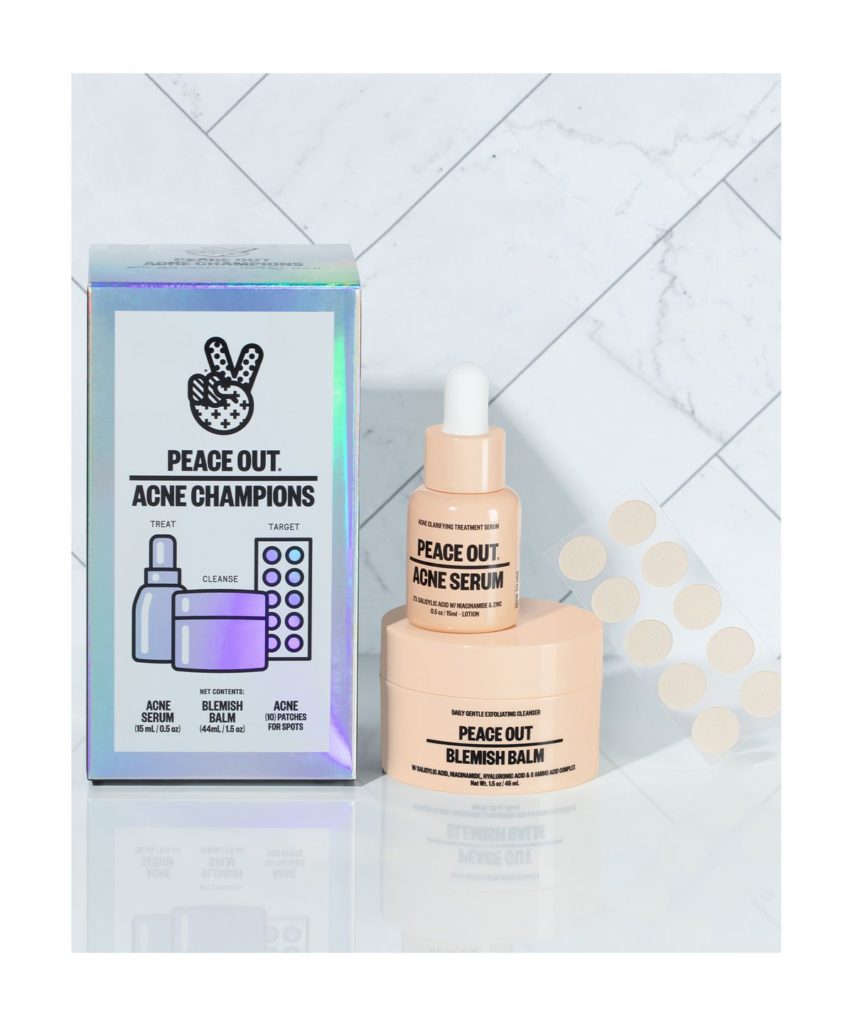 Peace Out 'Acne Champions Kit' – £23
Say bye-bye to breakouts for good with Peace Out's acne-fighting face kit. Complete with three of their hero spot-stoppers, including a cleansing balm, acne serum, and blemish dots, it's the ultimate way to care for blemish-prone skin. Brimming with high performance actives and powerhouse ingredients such as vitamin A, salicylic acid, and niacinamide, alongside nourishing goodies including aloe vera and centella extract, they not only promote clarity and treat and prevent breakouts, but they do so without stressing skin out. So, say "peace out" to pimples and hello to clearer, happier skin, fast.
Bloom & Blossom 'You Glow Girl Performance Body Oil' – £35
Summer skin is officially in, which means getting your glow on from top to toe, even when travel is off the cards… But thanks to Bloom & Blossom's new body oil, radiating summer beauty couldn't be easier. A blend of 100% naturally derived oils, including argan kernel, sweet almond, and jojoba seed, it's bursting with antioxidants, fatty acids, and vitamin E to help moisturise, tone, boost elasticity, and – of course – give skin back its glow. Not to mention its lush lavender and ylang ylang scent. Off you glow.
Tower 28 Beach Please Luminous Tinted Balm – £18
When we heard Tower 28 was finally launching in the UK, we couldn't quite contain ourselves. Founder Amy Liu was tired of makeup aggravating her sensitive, eczema-prone skin, so, she decided to create her own line packed with calming, nourishing ingredients. Clean beauty at its best (it's hypo-allergenic, fragrance-free, dermatologist-tested, and 100% vegan and cruelty-free), it's our new go-to for the ultimate 'no makeup makeup' look. Especially when it comes to these tinted balms, which blend seamlessly into skin for an instant luminous flush.
L'Oréal Professionnel 'Serie Expert Metal Detox Mask' – £25
There's nothing worse than having your colour done and watching it fade out or change hue just a few weeks later. One of the main culprits? Copper – which is found in the water we use to wash our hair. Even worse news? The UK has one of the highest rates of excess metal found in hair. The good news? L'Oréal's new 'Metal Detox' range has been formulated specifically to protect locks against it thanks to a whizzy new molecule Glicoamine. The only active agent small enough to penetrate the hair fibre, trap, and neutralise metals, it's the secret to longer-lasting colour and less breakage. This rich mask is the perfect colour refresh and will even help prevent new particles coming back. Use with the pre-treatment spray and shampoo, and you're onto a winner.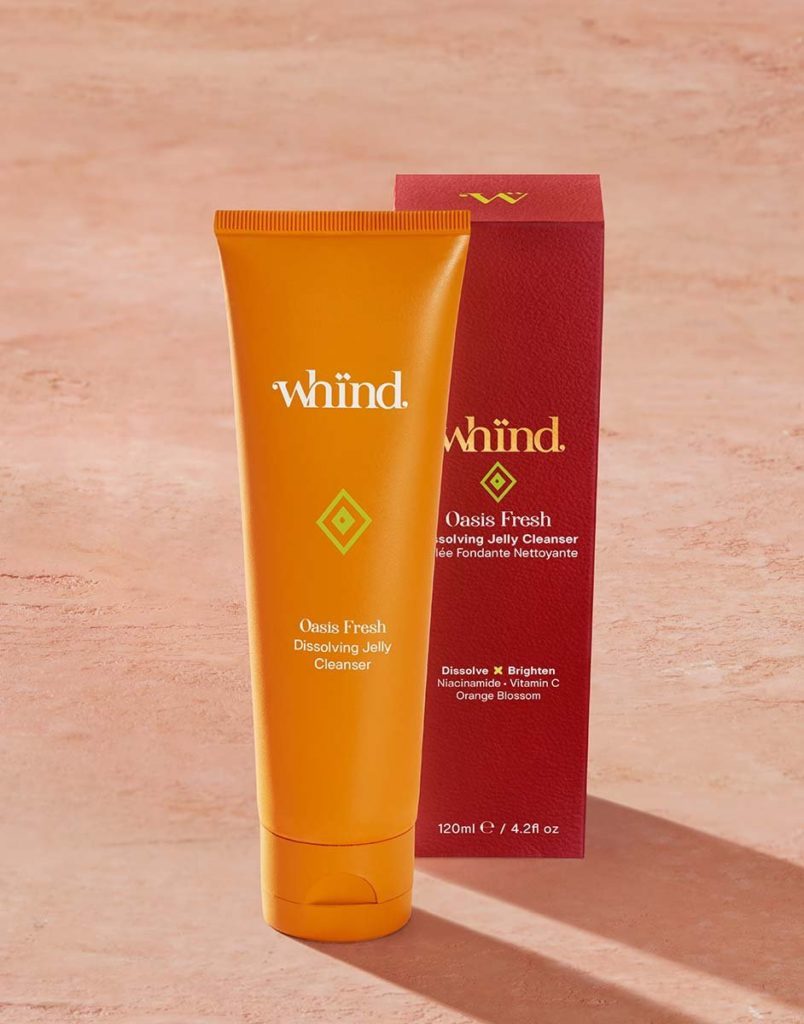 Whind 'Oasis Fresh Dissolving Jelly Cleanser' – £32
Speaking of warmer climes, Whind skincare is all about the power of 'warm science' – the blend of high-performance science-backed formulas, clinically proven actives and natural, sensorial ingredients that hail from sun-kissed lands. When used together, you've got products that don't only work, but that are a pleasure to use, too. Those are just some of the reasons we love the pH balanced 'Oasis Fresh Dissolving Jelly Cleanser', which uses sugar-based surfactants, glycerin, vitamin C, and niacinamide to gently but deeply cleanse skin whilst brightening, balancing, and hydrating and imparting a subtle orange blossom scent.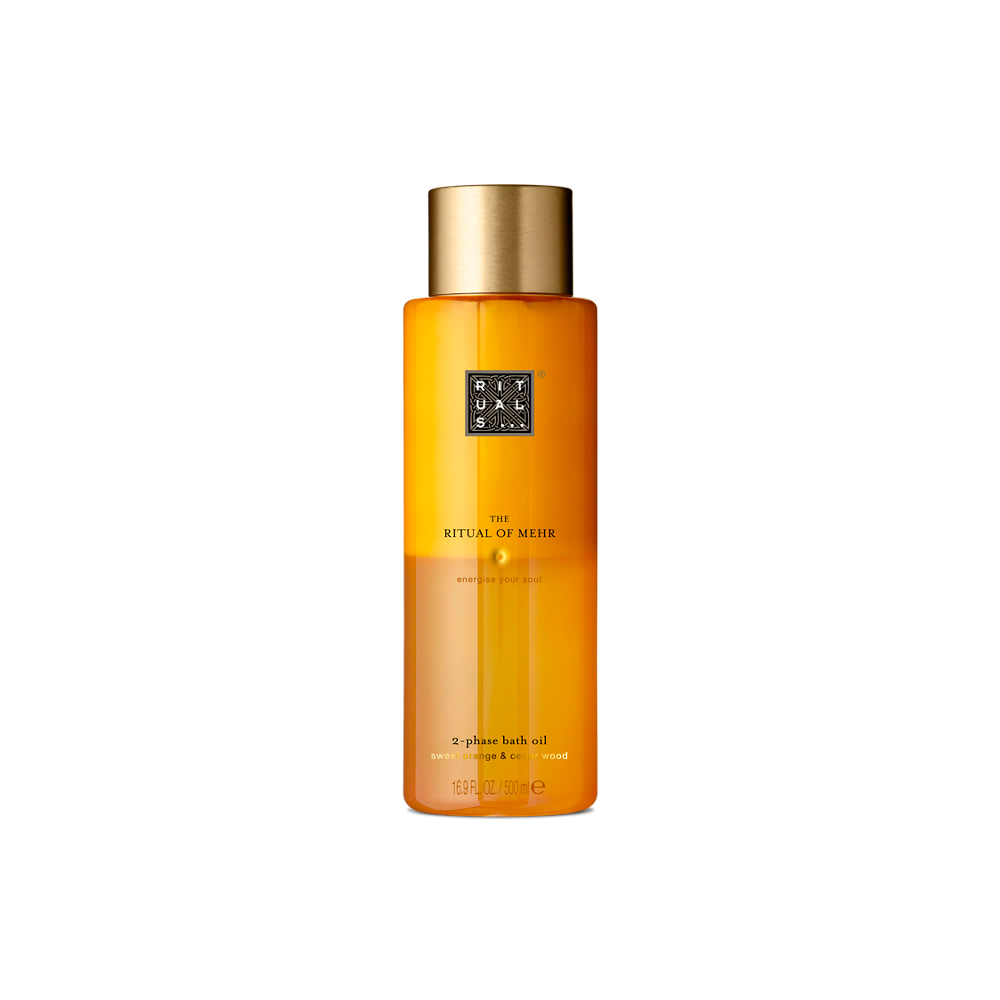 Rituals 'The Ritual of Mehr 2-Phase Bath Oil' – £13.90
If you're dreaming of far-off destinations and exotic locations, then you need to treat yourself to this luxurious bath oil. Infused with energising sweet orange and cedar wood, it's inspired by the warmth and mystery of the sun and will transport you across the world the second you sink in. Plus, its dual-action blend ensures the most beatifying of bath times. The top layer contains emollients and ultra-nourishing ingredients to soothe skin whilst turning water into a soft, silky milk, and the second ensures skin is cleansed and softened. If there was ever an excuse to indulge in a soak, it's this.
words by Frankie Rozwadowska