Spanning industries such as food, drink, beauty and supplements, CBD has landed in the market with an almighty bang, and with good reason, customers are seeing considerable positive effects from consuming CBD products. With so many amazing brands on the market all with unique and exciting products, we at Hip & Healthy have tried and tested all the latest and greatest CBD products out there to bring you our pick of the best for CBD beginners and beyond. So far-reaching is this category of products that we wanted to bring to the forefront the CBD heroes that we hail daily, from solutions to period pains to antidotes to anxiety, and everything in between. Chosen by our CBD-enthusiastic editors, from a variety of incredible brands, we are excited to announce our winners of the UK's only CBD Awards.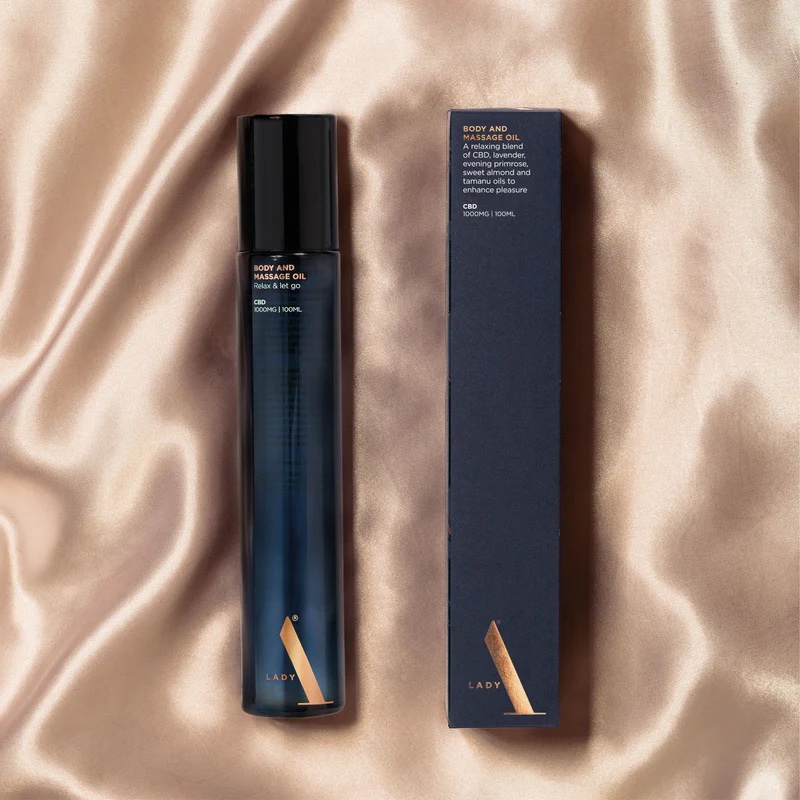 Best CBD Skin Oil: Lady A Body and Massage Oil
Amazing for supporting dry or irritated skin and even sunburn, Lady A's Body and Massage Oil is the perfect way to wind down after a busy day. Scented with lavender, and blended with evening primrose oil, swell almond oil and tamanu oil, this product is the perfect addition to any evening ritual. Also worth noting that all of Lady A's CBD products fulfill the criteria and high standards of the MCCS (The Medical Cannabis Clinicians Society), so you can rest assured that this is a brand you can trust.
Best CBD Food: Otherside London
CBD can be a fantastic addition to your supplements and what better way to get your daily dose than to eat it. Whether it be in gummies, chocolate or drinking it, Otherside London have got you covered with a delicious array of CBD edibles.
Best CBD Drops: Mindful Extracts
A brand set up because the Founder, Donal, experienced amazing health benefits due to CBD, Mindful Extracts has always been a fave amongst the Hip & Healthy team. From the branding to the products, Mindful Extracts has a truly holistic focus on wellbeing. With three different CBD oil strengths there really is something for everyone – the lowest strength CBD oil is perfect for a daily dose whereas the highest strength oil is aimed more at those with higher dosage needs.
Best CBD Brand for Sleep: Manuka Pharm
A brand that is endorsed and supported by Dr Hilary Jones, is a good enough reason for me to try it and Manuka Pharm didn't disappoint. From their Sleep Pillow Spray to their Relax Pulse Point Oil, Manuka Pharm have everything you need to help lull you into your best nights' sleep yet.
Best CBD Brand for Beginners: The London Dispensary
CBD is still a relatively new market and a lot of people don't know where to start when it comes to incorporating it into their day, which is why we feel that The London Dispensary is a brilliant place for beginners to embark upon their CBD journey. By blending aromatherapy, adaptogens and cannabinoids their products offer a totally holistic approach to wellness. Beginners can try their CBD Wax Melts, Bath Bombs or even Gummies and we can assure you that you wil love them as much as we do.
Best CBD Newcomer: Vive My Beauty
Although a new brand that has burst onto the scene with accolades and awards already, Vive My Beauty is actually the product of female Founder, Marina Trani who has 34 years of experience formulating, researching and developing skincare products. Using the very best ingredients that Marina knew would harness impressive results, the Vive products actually make a visible difference to women's skin. It was the incredible weight of evidence that proved that CBD boasted amazing anti-inflammatory products that meant it became the star feature of each of their products. Once you try their Tri-Active Formula you won't go back… trust us!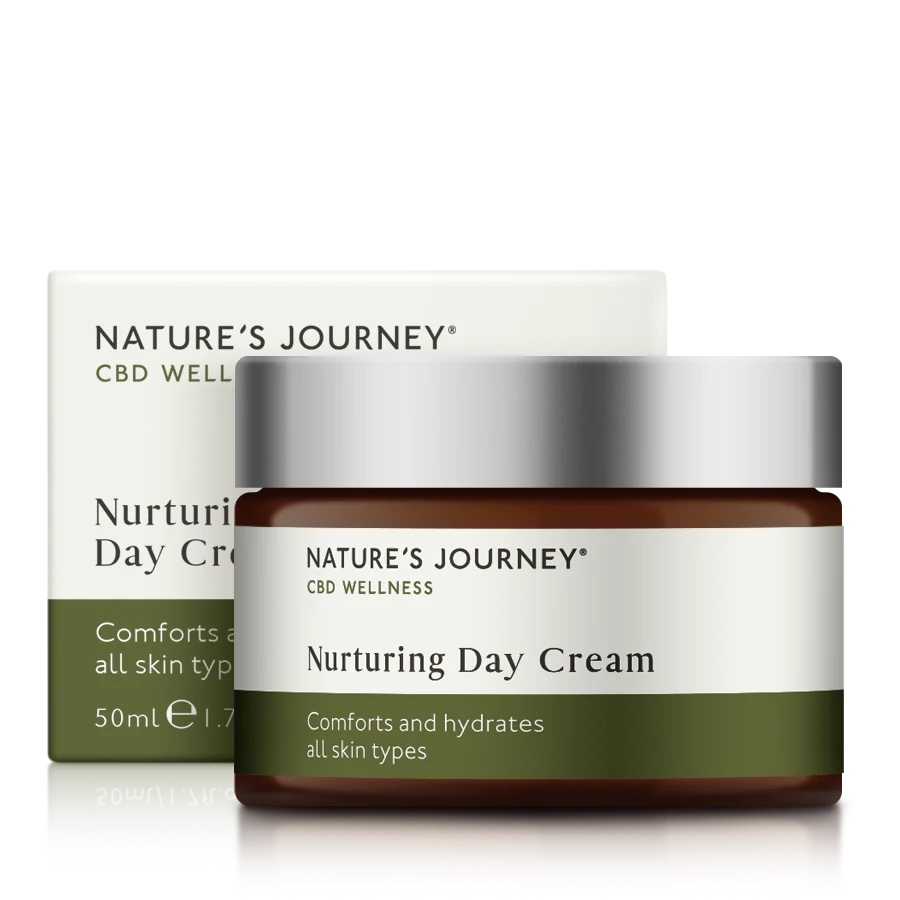 Best CBD Face Cream: Nature's Journey Nurturing Day Cream
If you suffer from dry skin look no further than Nature's Journey Nurturing Day Cream. This skin-quenching formula is supercharged with premium CBD, that is well-regulated, and tested by ISO-accredited laboratories. CBD is an active antioxidant, topical used it can tackle redness, inflammation and dull complexion, plus it is associated with regulating sebum production, caused by hormonal imbalances. Fusing the power of CBD with shea butter, plum and blueberry seed, hyaluronic acid, fig extracts and vitamins A, C and E, creates one highly moisturising day cream that instantly hydrates and gives skin a healthy glow! Enriched with frankincense and rose scented geranium aromas, we love slathering the skin in the morning with a few deep inhales to set the tone for a calm day.
Best CBD Capsules: Lady A Daily Fix CBD Capsules
Lady A has nailed the perfect Kickstarter to the day with the Daily Fix CBD Capsules. Ingredients-wise, you won't find a better combination to give you a focused mindset for the day ahead. Matcha needs no introduction, this antioxidant is renowned for giving a slow release of caffeine without the jitters. Rosehip oil is a rich source of polyphenols and is full of vitamin C. And finally, the star of the show, broad-spectrum CBD hemp oil! Designed to give a gradual effect, the Daily Fix CBD Capsules support increase energy levels, improved focus, managing and reducing anxiety and balancing hormones in perimenopause and menopause. It's worth noting that these capsules are so easy to swallow, they're soft gel and are super small!
Best Brand For Recovery: Otherside London
A brand fairly new on our radar, Otherside London is certainly one to check out. If there is one word to sum up what this Notting Hill-based brand is doing its effectiveness. They're all about creating CBD products that actually work, with quality ingredients that don't contain anything unnecessary. Feeling a bit fragile or suffering from heightened anxiety, the Relax CBD Herbal Tea works wonders for calming down the central nervous system, containing valerian, chamomile and CBD. For targeting relief on overworked muscles or achy joints, the Lavender & Peppermint Hemp Balm is enriched with a soothing blend of organic full-spectrum hemp extract and hemp seed oil, ideal for speeding up the recovery process!
Best CBD Lip Balm: Otherside London Hemp Balm
This do it all CBD balm is packed full of organic full-spectrum hemp extract and hemp seed oil to help nourish soft skin. With ingredients like Shea Butter and Argan oil which is further enriched with soothing Peppermint and calming Lavender, this is the best balm to soothe sore lips and will become your handbag must-have.
Best CBD Gummies: The London Dispensary
London Dispensary has created the perfect Vegan CBD gummies that both do good and taste amazing. Packed full of natural brain-boosting ingredients to fight stress and brain fog as well as Chaga mushroom to fight inflammation, these are the ultimate gummies to boost your energy and prevent that mid-afternoon slump as well as being perfect post-workout. Like with most supplements consistency is key but these taste so delicious you will never miss day.
Best Brand For Beauty: MANTLE
MANTLE is a gorgeous Scandinavian skincare brand elevated by cannabis. Their amazing range of skincare products are guaranteed to have your skin looking and feeling its very best. With hero products like The Wow Serum, which is well deserving of the name. With the perfect combination of CBD, vitamin C, hyaluronic acid, squalane and light reflecting pigments, your skin will feel more hydrated, plump and vibrant.
Their Green Mask is enriched with matcha, fermented honey, salicylic acid, and CBD. Its amazing cleansing, exfoliating, and purifying ingredients help clear dull, congested skin, without stripping your skin of its natural oils, revealing a more even, radiant complexion. It is a must-try beauty brand!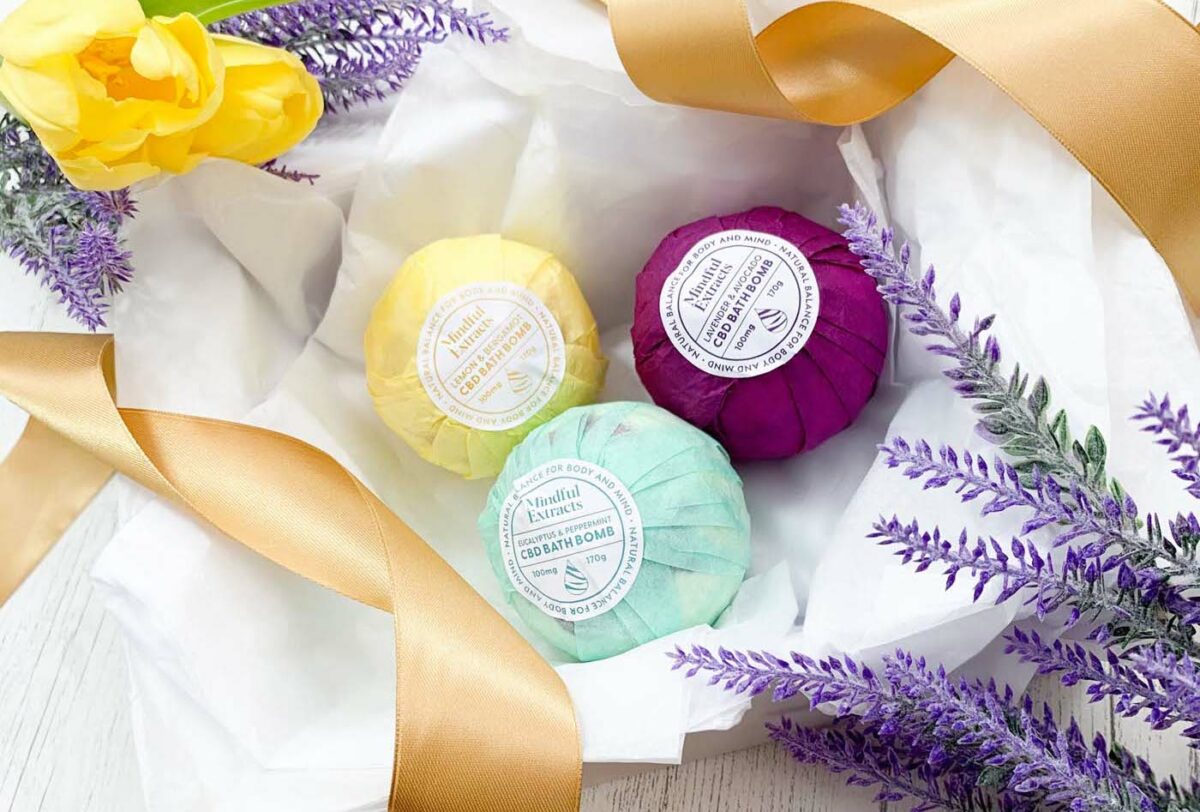 Best CBD Bath: Mindful Extracts Bath Bombs
Mindful Extract's CBD Bath Bombs offer a luxurious and holistic bathing experience. Infused with cannabidiol (CBD), derived from hemp, these bath bombs combine relaxation and rejuvenation. As they dissolve in warm water, CBD potentially interacts with cannabinoid receptors on the skin, aiming to provide a calming sensation. This harmonious blend of CBD and essential oils creates a spa-like atmosphere, encouraging stress relief. However, individual effects may vary. Mindful Extract's commitment to natural ingredients underscores their dedication to wellness. Incorporating these bath bombs into self-care routines might enhance relaxation, yet results depend on factors like personal sensitivity and overall well-being.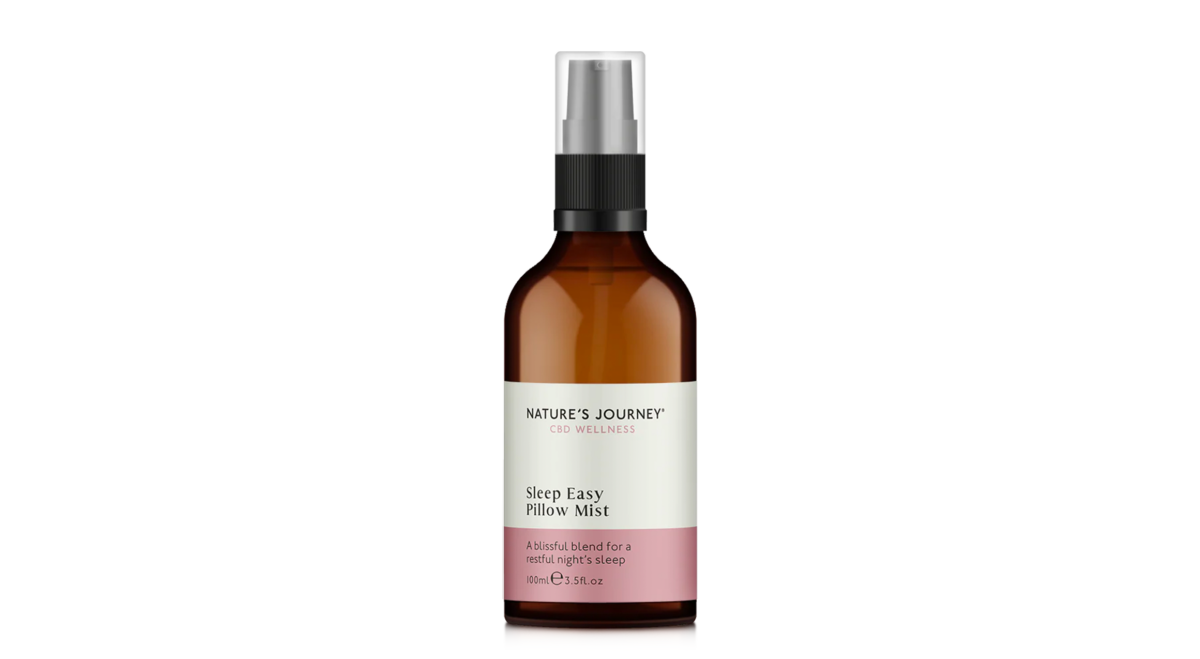 Best CBD Pillow Mist: Nature's Journey Sleep Easy Pillow Mist
Nature's Journey CBD Pillow Mist introduces tranquillity to your sleep routine. With cannabidiol (CBD) as its cornerstone, sourced from hemp, this mist intertwines modern wellness with restfulness. By potentially interacting with skin receptors, CBD aims to induce a sense of calm as you inhale its aroma. Complemented by soothing botanical extracts, the mist fosters relaxation, potentially promoting better sleep quality. Each individual's response may differ. Nature's Journey underscores its commitment to natural, effective ingredients, aligning with wellness aspirations. Integrating this mist into nightly rituals might encourage serenity, though results hinge on personal variations such as sensitivity to CBD and overall sleep health.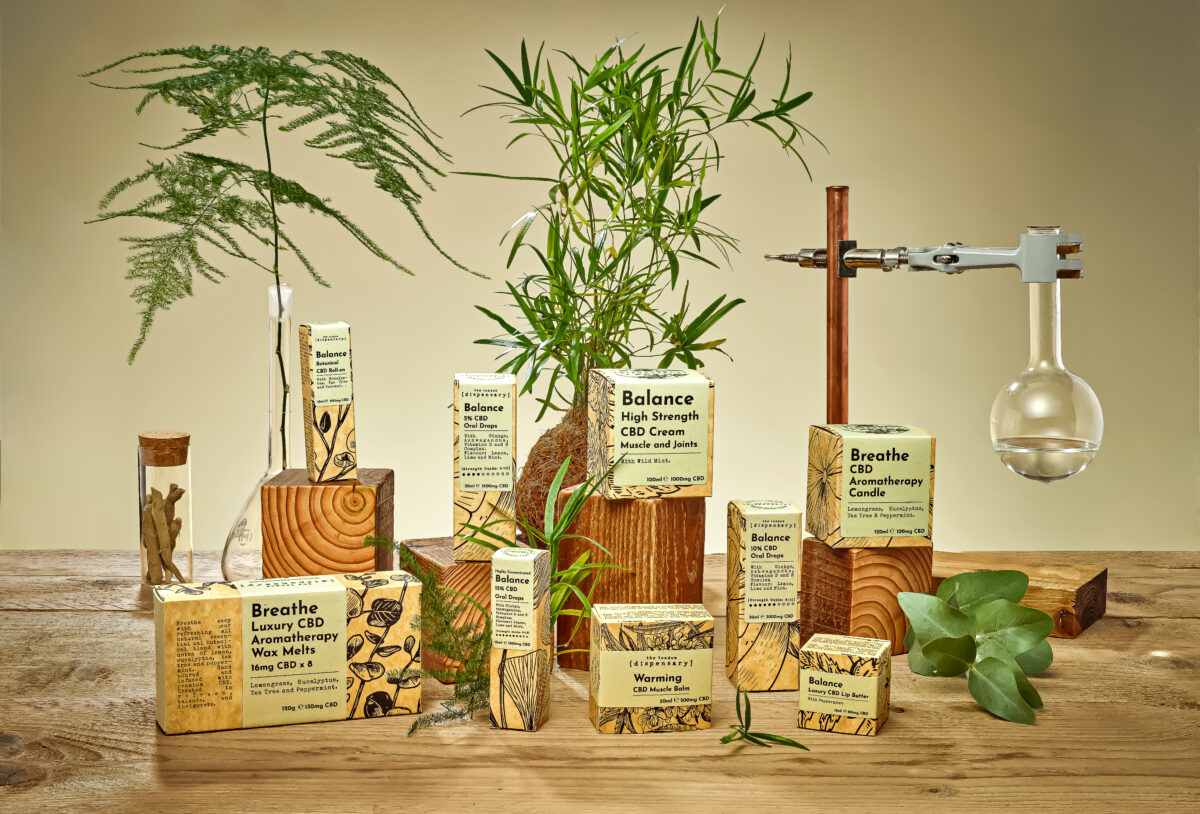 Best CBD Brand For Anxiety: The London Dispensary
​​The London Dispensary offers a range of products potentially beneficial for alleviating anxiety. Their products, often infused with natural compounds like cannabidiol (CBD), harness the reported anxiolytic properties of CBD to potentially promote relaxation. Research suggests that CBD might interact with serotonin receptors, impacting mood regulation. The London Dispensary's products, such as oils, edibles, and tinctures, provide various consumption methods to suit individual preferences. However, effects can vary, influenced by factors including dosage and personal biochemistry. The London Dispensary's commitment to quality and informed usage underscores their potential as aids in managing anxiety, though consulting a healthcare professional is advisable.