After days, weeks, maybe even months, of decadent eating, partying, lack of sleep and stress, we have teamed up with some of our favourite brands to offer you amazing reader offers to help get you back to feeling your best self, prepare your body's defences, aid sleep and give you your glow back so that you can start the new year as you mean to go on.
20% OFF YOUR FIRST 12 WEEKS
WITH CODE: HEALTHY20
*Valid until 2nd February
Lumity's clinically-tested Morning & Night supplement is designed to support your health, strength and beauty every day. The New Year brings the opportunity to re-prioritise your health & wellness and enhance your daily wellness rituals. This best-selling, clinically-proven, all-in-one wellness supplement is perfect for those looking to bolster their immune system, support their energy levels, skin health and sleep all whilst looking & feeling their absolute best.
25% off with code: HH25
*Valid until 31st January
Elixseri serums are skin game changers. Each serum is a powerful 'super-booster', formulated to enhance your skincare routine, giving you immediate and long-term visible results.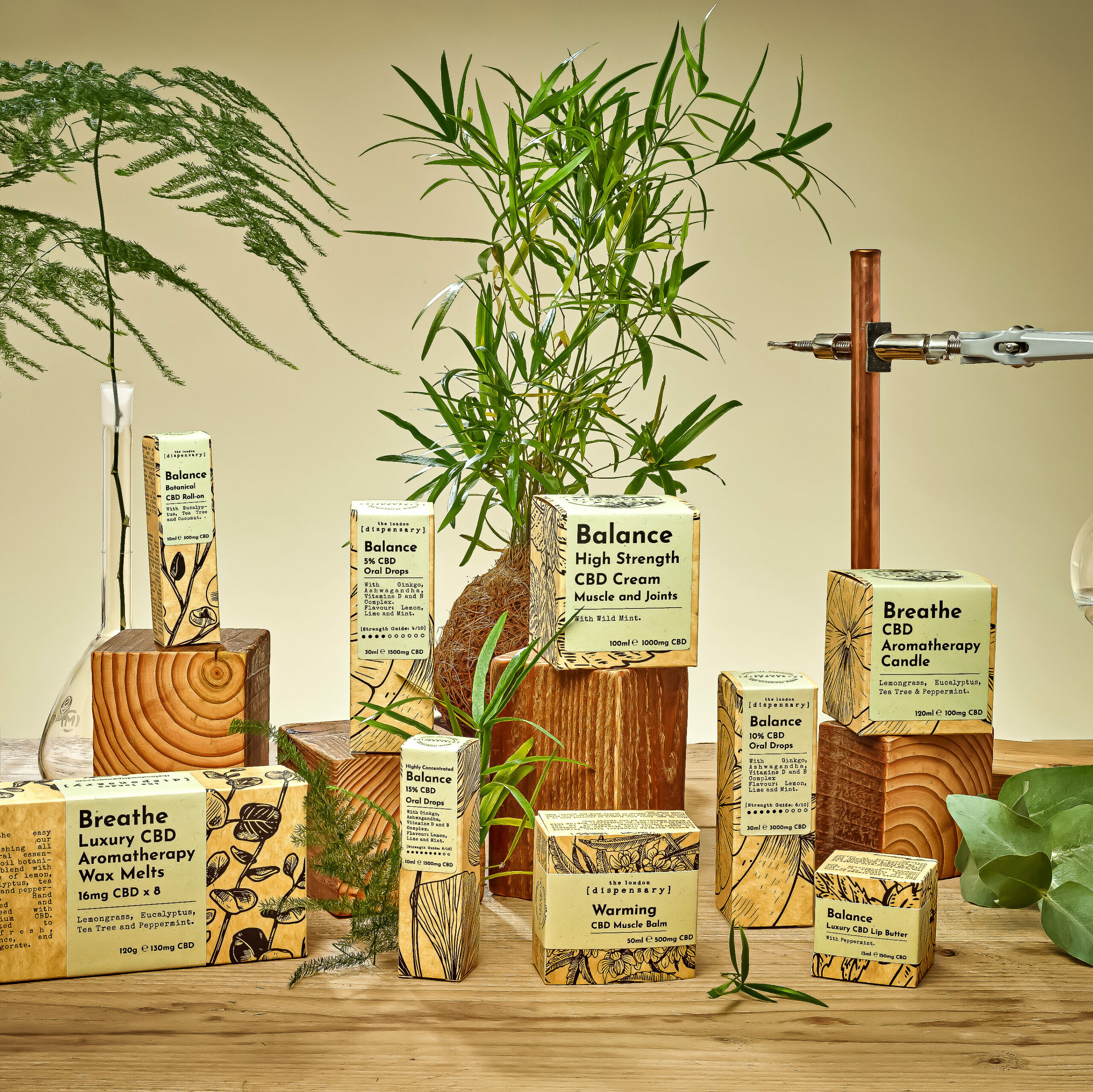 25% off with code: 25OFFWELLNESS
*Valid until 31st January
Formulated to achieve wellness from within, The London Dispensary is a new plant-based wellness brand that blends the healing and supportive properties of CBD with botanical aromatherapy, natural nootropics, and adaptogens to help boost your performance, balance your mind, and get prepared for bed. Their ethos is to deliver multi-dimensional, holistic experiences that nourish your mind, body and soul, whilst providing eco-premium quality and effective wellness.
25% off with code: HIP23
*Valid until 22nd January
Turn over a new leaf in 2023 and get your skin in the best condition yet. OSKIA's formulations contain all the skin-loving vitamins, minerals, proteins, amino acids and omegas to balance your body's largest organ and restore skin's health. The result is healthy, happy and glowing skin.
20% off with code: WELLNESS20
*Valid until 31st January
Give yourself deep, restorative sleep with Dreem Distillery. Dreem Distillery are totally focussed on sleep whether it be due to stress, anxiety, or the inability to fall asleep and stay asleep. Made from the finest broad-spectrum CBD combined with organically derived ingredients they are our go-to brand for relaxation and aiding a deep and restful night's sleep.
Become a founder member to the Silver Linings Complete Wellness programme for £26.00 per month (RRP £40)
*Valid until 31st January
Silver Linings LIVE is a digital subscription platform that offers a holistic approach to wellness, with everything from yoga to pilates, and HIIT to barre, meditations and nutritional support directly to your home. It is the perfect online destination for all your wellness needs.
20% off your food diary assessment
*Limited time only
Registered Nutritional Therapist, Eleanor Hoath offers individual appointments in London, Birmingham and via digital appointments worldwide to support clients with skin conditions, gut health issue and women's health problems getting to the root cause of your symptoms and optimising your dietary choices. Try out a 30-minute optimise and enhance call to review your food diary and help you start your back to wellness journey.
T&C's-
Oskia – The offer is valid until midnight on Sunday, 22nd January 2023 and on full-size products only excluding limited edition products, gift sets, refills, travel sizes, Theraface Range and collections. The offer can be used only on www.oskiaskincare.com and cannot be used together with any other existing offer or promotion.
Dreem Distillery – 20% off sitewide using code: WELLNESS20. Offer valid from 01.01.23 – 31.01.23, cannot be used with other discount codes and excludes subscriptions
Silver Linings LIVE – Become a Silver Linings LIVE Founder Member with access for life to SL Complete Wellness programme for £26.00 per month (unless membership is cancelled)
Elixseri – 25% off any Elixseri serum with Code HH25. Code HH25 cannot be used in conjunction with any other code or promotional offer.
The London Dispensary – 25% off across the store for the whole of January plus for orders over £60 a complimentary box of 8 Grounding – Luxury Aromatherapy CBD infused Wax Melts. Normally £28.
Click to have the code automatically applied to your basket: H&HwellnessTLD. Complimentary gift available while stocks last. Coupon can be used in conjunction with welcome discount, but no others, see full terms and conditions apply and available on website. Our products contain no traceable THC, lab reports are available on the website. All products are for adults of 18+ years of age only.
Lumity Life T&Cs: 20% off 12 week subscriptions in January with code HEALTHY20 Valid until 2nd February off your first 12 weeks of Lumity Morning & Night Supplement. Offer ends at 10.00 AM GMT, Wednesday 1st February, 2023. Offer valid for new customers only. Valid for 12 week one time purchase and 4 weekly or 12 weekly subscription purchases only. If a subscription option is selected, the discount will apply to the first charge of a 12 week subscription OR the first three charges of a 4 weekly subscription only. Subject to availability, while stocks last. This offer may not be used in combination with any other promotions or any products which are already discounted. We reserve the right to cancel any order due to ineligible use of this offer.